Selling Pressure is on Weekly Hive Price Chart
Even lots of altcoins are at the lowest level of 2023, Hive price is up 50% from the bottom. Even Hive price went up 150% from the bottom, it could not break up great resistance and selling pressure is increasing day by day.
Here you can see weekly chart of Hive and There is selling pressure increasing on Hive price chart.
We saw same move on September 2022 and Hive price went down from 0.50 USD to 0.25 USD after this selling pressure.
This is why we should be careful while price can not increase...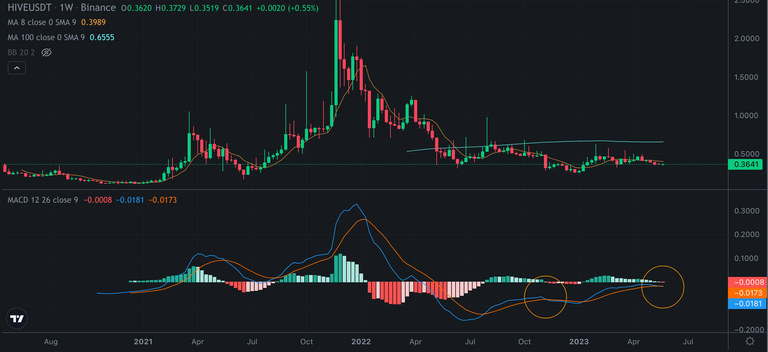 Here you can see daily chart of Hive and there is great resistance. As I said before, Even Hive price went up 150% from the bottom, It could not break up this resistance and still under pressure.
There is also 200-day moving average and Hive price is under this MA. This is another pressure for Hive price not to increase..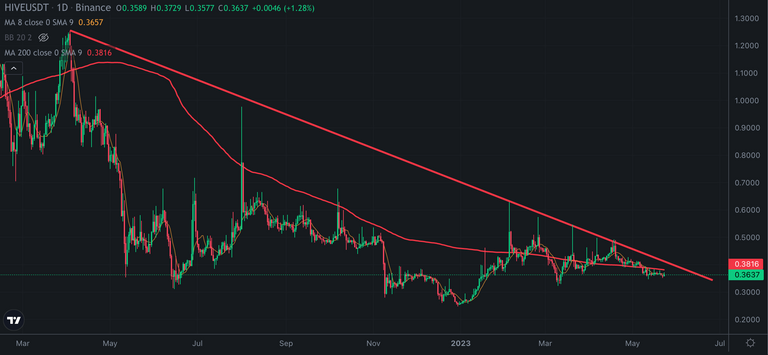 Hive price is important for me to look all crypto market. It shows us clearly and gives information about all crypto market.
So, I will be out of market while selling pressure is on.
I should pick up more Hive to get ready for 2025 altcoin season. So, I should buy Hive from the lowest level..
We will see...
---
---