NEWBIES GUIDE: ALL YOU NEED TO KNOW ABOUT SOURCING FOR THE RIGHT IMAGES, TEXT AND OTHER FORMS OF PUBLICATION.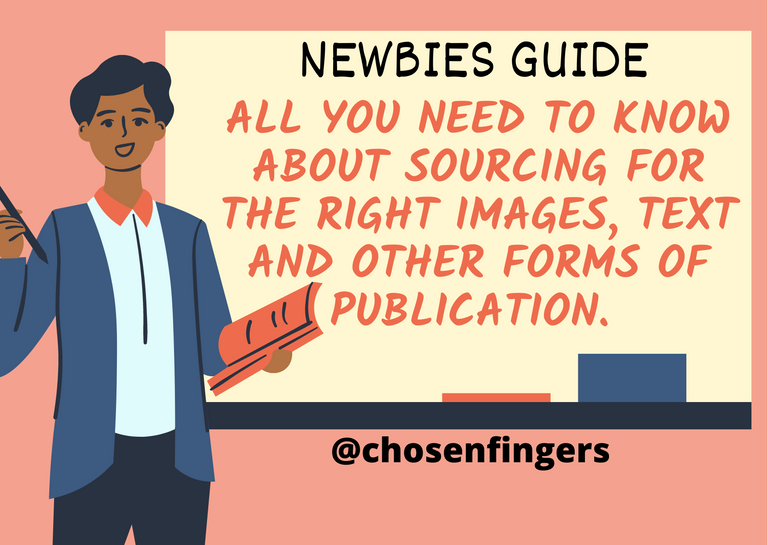 PHOTO: IMAGE MADE WITH CANVA
The #Hive platform stands against plagiarism of all sort and as newbies, we sometimes tend to fall prey and break these rules by using an Author's work (image, text or any other form of publication) without legal consent.
Plagiarizing is a serious offense so it is necessary to understand the importance of sourcing any foreign additional content in a post by accrediting the Author for his work.
Recently, a friend who is also a newbie here on Hive got penalized for not properly sourcing his post. His account was blocked and his post was down voted. This was a very sad news after all his attempt to grow his account and connect more on several communities.
Sourcing for the right post material and doing it the right way is a huge problem faced by Newbies especially when we don't have someone to put us through and tell us how to go about it.
So, let's start from the basic part.
---
WHAT IS PLAGIARISM?
---
Plagiarism is defined as "Plagiarism means using someone else's work without giving them proper credit. In academic writing, plagiarizing involves using words, ideas, or information from a source without citing it correctly.
Plagiarism can occur in many different contexts. While often associated with school assignments, it can also happen in professional settings, such as the arts, academia, and the business world." -According to scribbr.com
---
WHY DO WE NEED TO SOURCE FOREIGN MATERIALS USED IN OUR POST?
---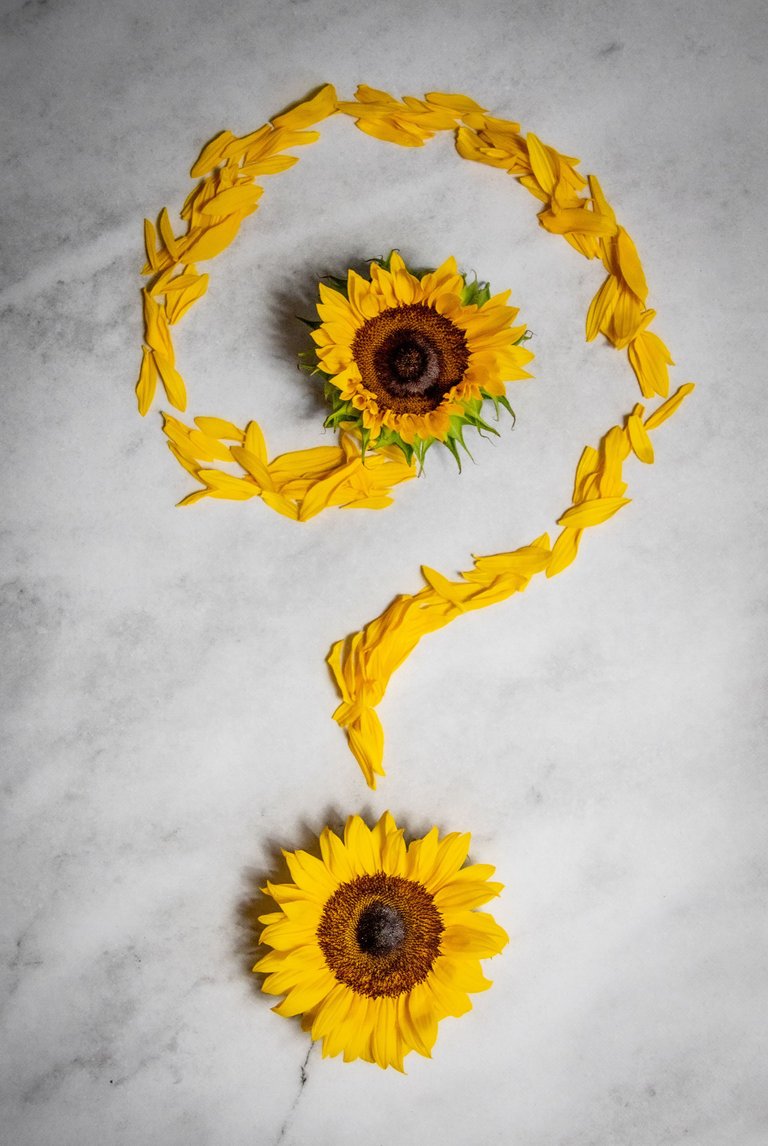 WHY-Photo by Magda Ehlers from Pexels
It is very important to source all foreign materials used because;
This #Hive platform stands strongly against plagiarism and encourages referencing any foreign material used. This is done to encourage creativity and clear expressions.

Legally, it is a crime to use another author's material without properly citing or referencing them. Some materials are also put out there with copyright laws and is also a source of income. So, it's regarded as theft to steal someone's daily bread.

Sourcing foreign materials also helps readers to check your sources for more understanding. Using my last post about LEARNING ABOUT SPLINTERLANDS AS A NEWBIE as an example (here), clicking on any of the image source links redirects to an external link which takes you to the site those images where gotten from. This also present an opportunity to explore the site and get more information.
---
HOW TO SOURCE FOR FOREIGN MATERIALS USED?
---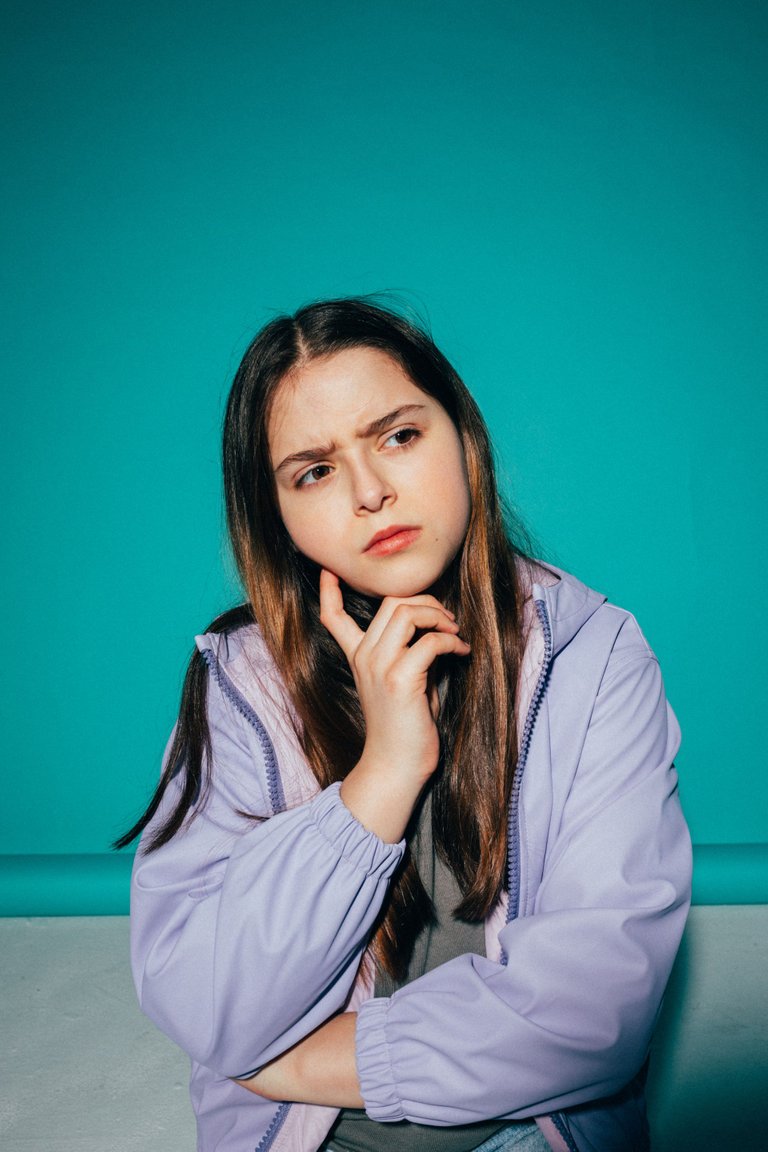 Photo by KoolShooters from Pexels
Sourcing for any material used requires the same simple but important process. Let's take a practical approach for a better understanding.
STEPS WITH PRACTICAL EXAMPLES:
1) FOR IMAGES; (using www.pexels.com as an example)
For a clear understanding, we assume that we are writing a post on the topic "FRIENDSHIP THAT LAST LONG"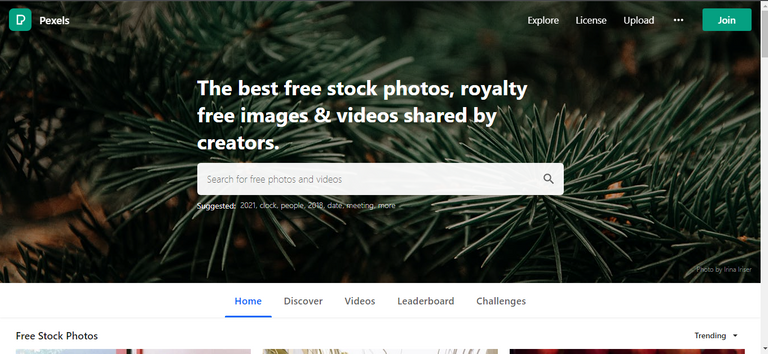 screenshot from pexels
Type www.pexels.com in your browser

Click inside the search box to type what you want to search for.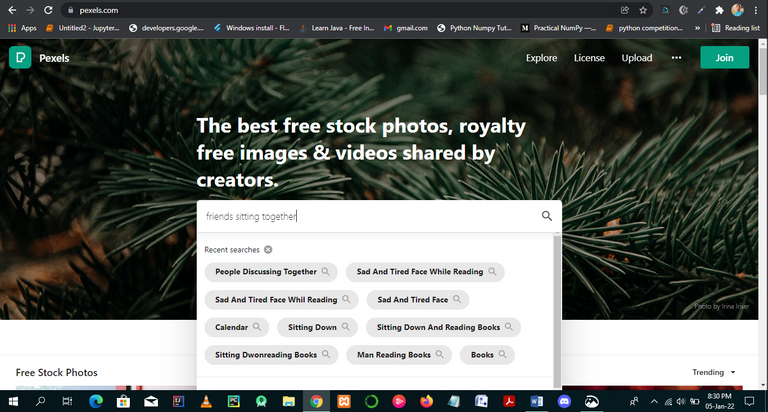 screenshot from pexels
Using "friends sitting together" as our example, type it inside the search bar and click enter.

Check out images displayed and choose your preferred image.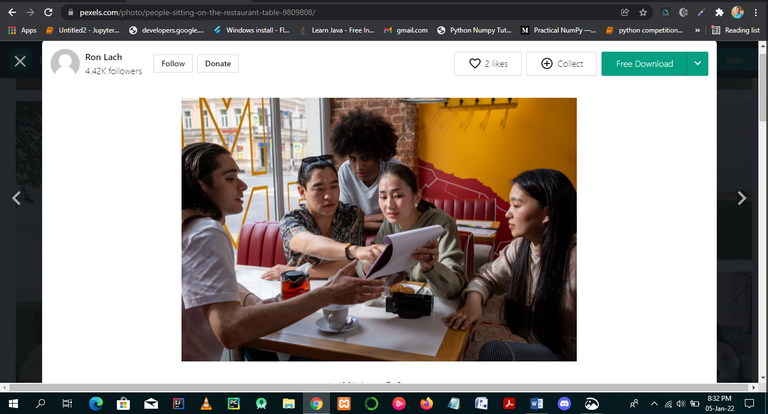 screenshot from pexels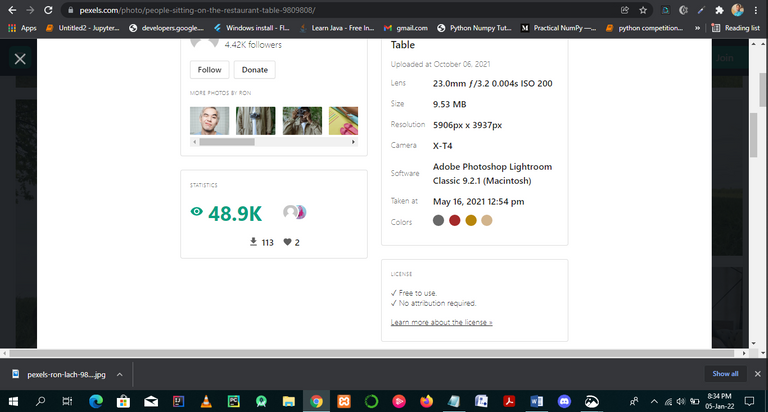 license screenshot
Check its copyright license and then, download the image in your preferred size.

Copy the link to the image.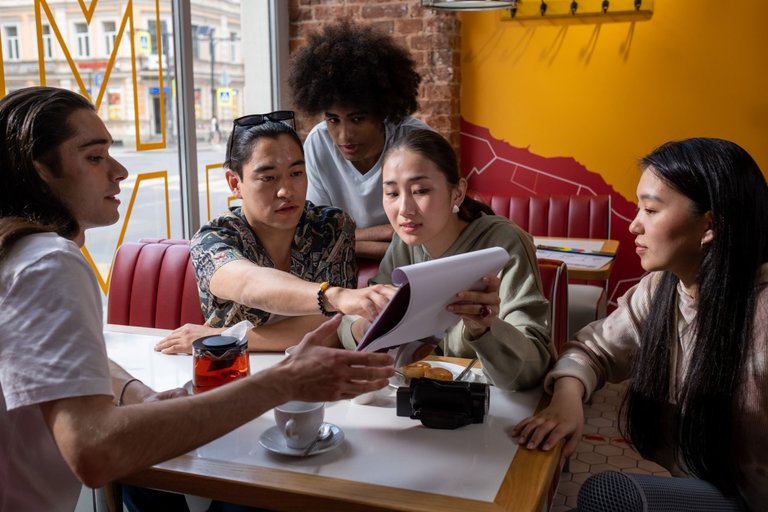 Image of friends sitting together by Photo by Ron Lach from Pexels
Upload the image in your post.

Use [Image source/description](image link)
That is, [Image of friends sitting together](put image link here)
---
USEFUL WEBSITES FOR FREE IMAGES
---
www.pexels.com

www.pixabay.com

www.canva.com – canva free mode package gives lots of free images and design for use.

www.unsplash.com

www.shutterstock.com
There are many other free websites for images. Feel free to explore them.
2. FOR TEXT AND OTHER WRITTEN MATERIALS;
For a clear understanding, we assume that we want to find the definition of friendship for our post.
Using any browser of your choice, search for "definition of friendship".

Open any preferred link and read through.

Choose a preferred quote and copy the quote with the author's name.

Note that, et al can be used for publications with more than 3 authors. This will help save the stress of mentioning all their names.

Also, the year of publication too must be referenced where needed especially for journal, research papers and other form of publications.

Copy the link of the site where the quote was gotten from.
Friendship is a relationship of mutual affection between people. It is a stronger form of interpersonal bond than an acquaintance or an association, such as a classmate, neighbor, or colleague.
definition of friendship
Paste the quote and author's name in your post where needed

Use [Text source/description](Text link)
That is, [definition of friendship](put link here)
These simple steps are very easy to use. Don't forget to always source foreign materials used.
---
Finally…
---
Avoid plagiarism at all cost by following this simple steps. This will make your post more presentable, resourceful and also avoid warnings and downvotes.
It is my wish that we all grow together this new year and spread the sweet love of #hive. See you at the top.
Happy New Year! Much love😍
---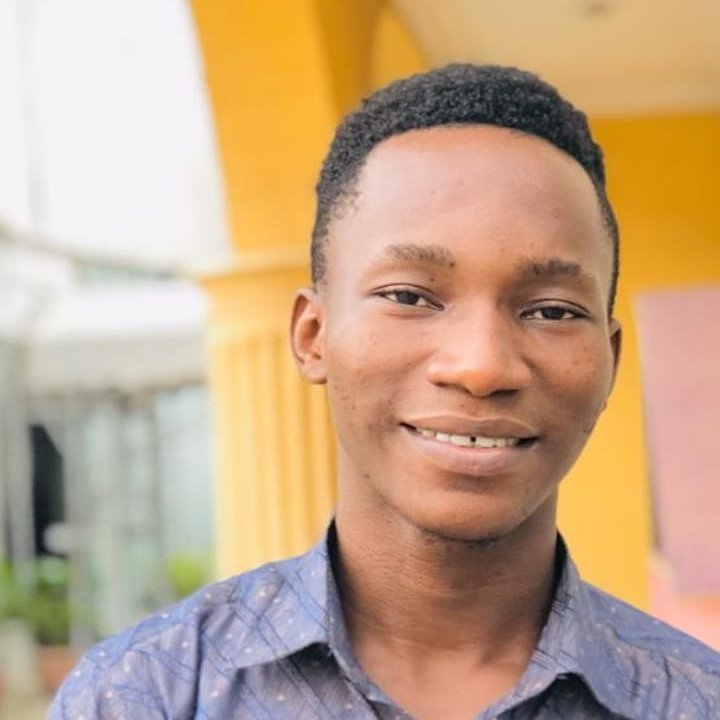 I am @chosenfingers, a young Nigerian studying Mechatronics Engineering, your favourite blogger, content writer, love doctor 🤗 and friend. My main purpose here on Hive is to impact as many as possible with the right knowledge through mind-blowing, educational content. I hope my blog reaches people far and near.
Please don't forget to share on any platform and reblog. Much love😍
Discord: chosenfingers#7582
---
---