My First Multi-Channel Live Stream :-D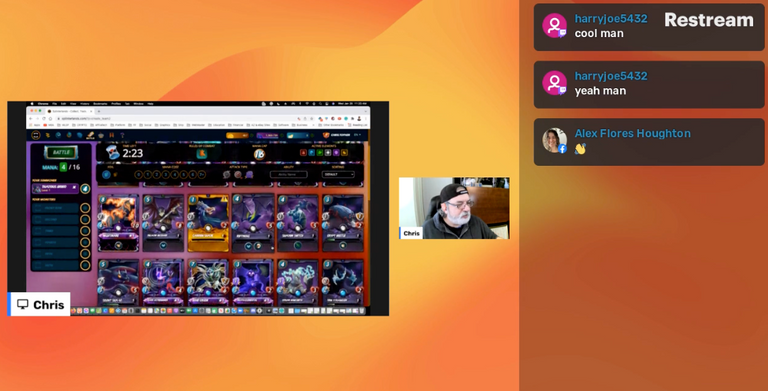 ---
Watch Me Screw Up Live
I Also Complete A Splinterlands Quest
Today I am playing some Splinterlands. We will be able to see how
a smaller deck can still complete a quest with out taking hours. I also
did a small live give away for those that made it till atleast the end
of the quest.
Getting Paid Daily
This should be the goal of everyone online. I know that may sound
extreme, but everyone on Hive can get paid daily if they choose to.
If the entire online world spent 2 hours a day on Hive they would
all be getting paid daily.
I spent a small amount of time sharing a couple of ways I get paid
daily. No worries it is not a "buy my stuff" segment more like a "I am
not getting paid to share this but..." Making money online does not
have to be as hard and complicated as some would have you beleive.
Thank you so much for watching :-D
---
▶️ 3Speak
---
---