GOLD RANK explosive rewards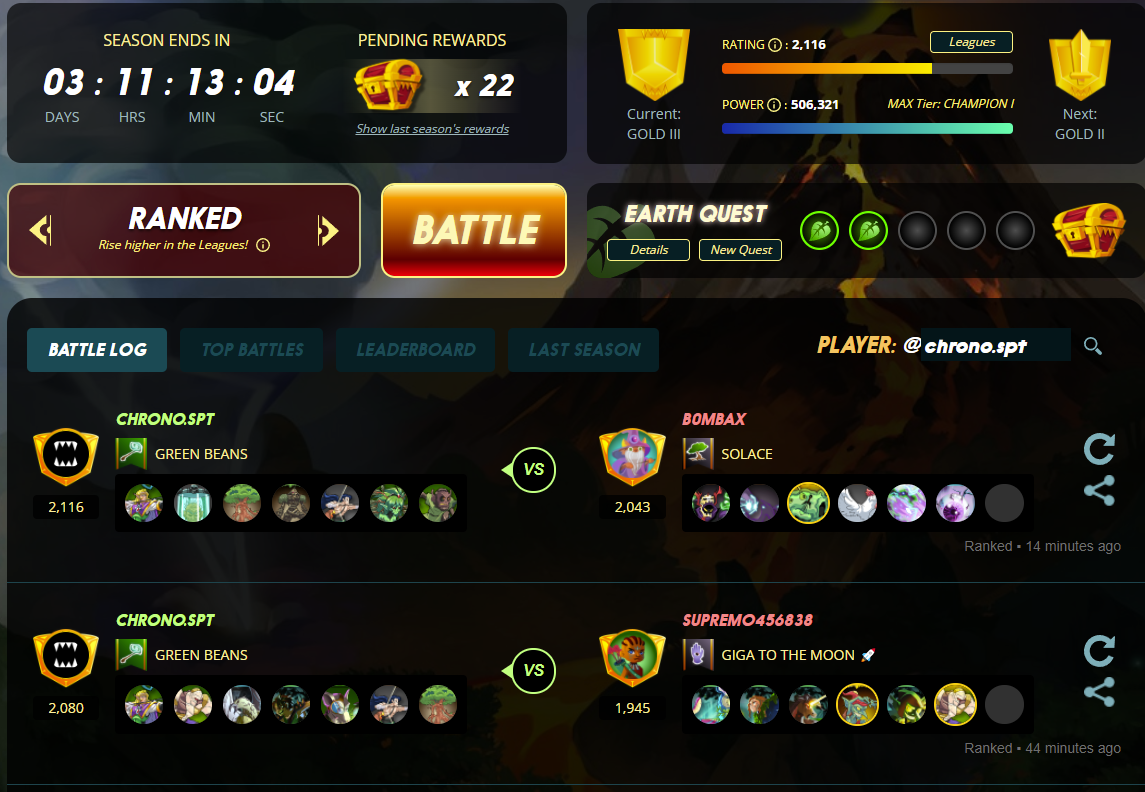 Good morning here is a cool streak with various cards I used.. I will probably reach GOLD 1 before season end something I have never tried and I do hope the rewards are worth it.
This might now be a wow factor to you since you are probably a pro but like myself and many others we are going at it and try to win some nice rewards.
These past 8 wins have been pretty cool since most of my cards are high levels and of course you will need high level cards and even more expensive cards in order to even stand a chance.
I of course cannot do this with just my cheapo cards I had to go into the market and see what is what, and what is a good starting point and what type of cards I needed. So I did some research and found the cards that somewhat make a difference and it of course it.. 8 wins back to back none stop.
Peakmonsters rental market



This is what I currently have rented to reach GOLD 1, its pretty expensive but Id figured the rewards should be able to cover the cost of rentals.
Which is about $40 In DEC for all these rentals... and they are just for a day so I might have to Re-rent them till the next 3 days.
If you are going to participate make sure to set a budget and goal rank you want to be in. I being new I could of stayed in SILVER and KICK butt and maybe reach the Leaderboard and earn some of that Sweet DEC.
Here are my latest Quest rewards as well.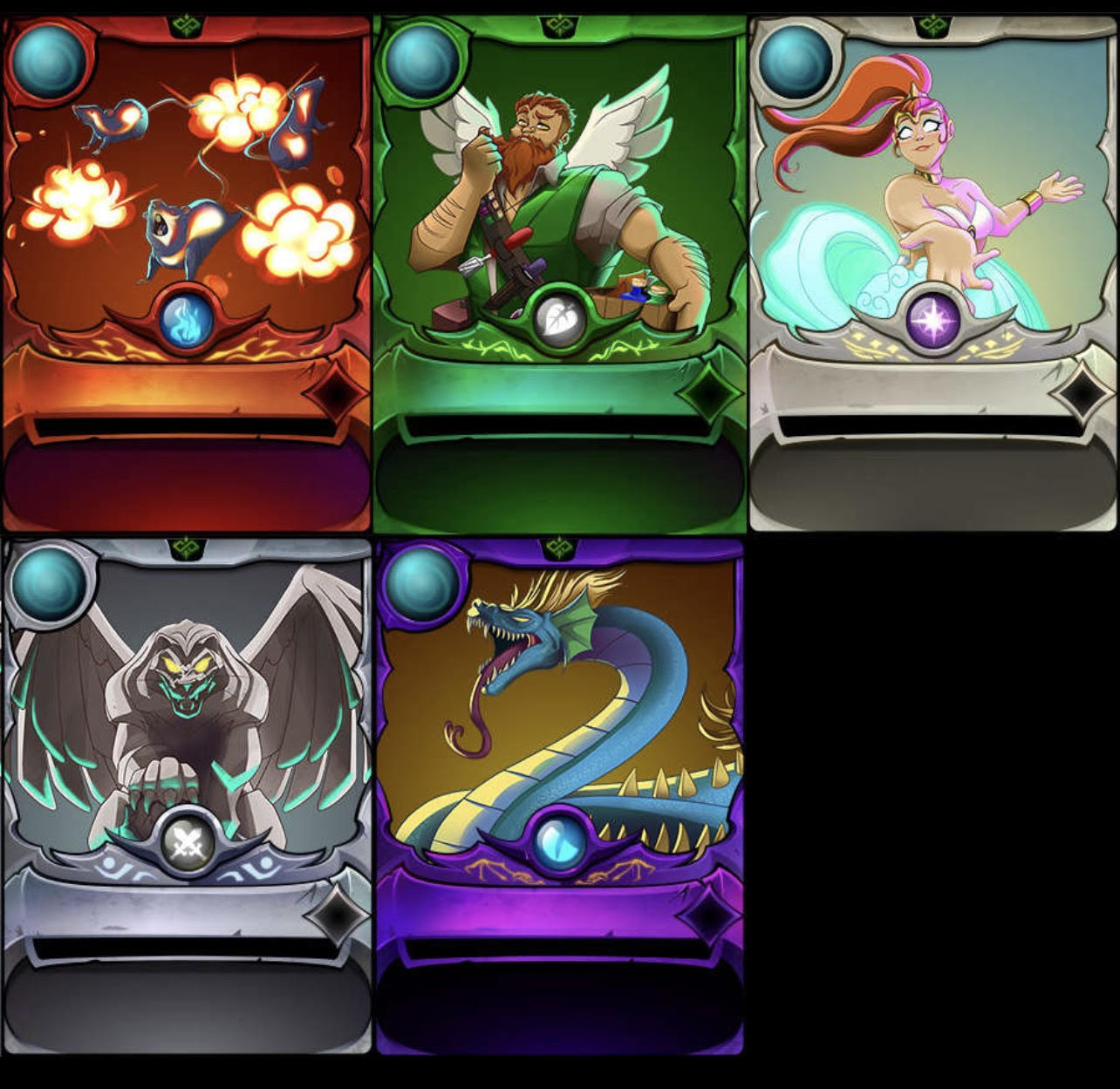 I am HODLING my cards
Look at some of these numbers and tell me you are not bullish in the game.


I was not even aware that it even tops Peakd.com These are some very serious numbers, with the incoming new card set Chaos Legion its creating a cool buzz in the game.. crazy how it took listing SPS as an airdrop and boom magic happened, it created a black hole of endless money into the game causing all its assets to rise in value.

---
---