Uber Eats Pumping Incentives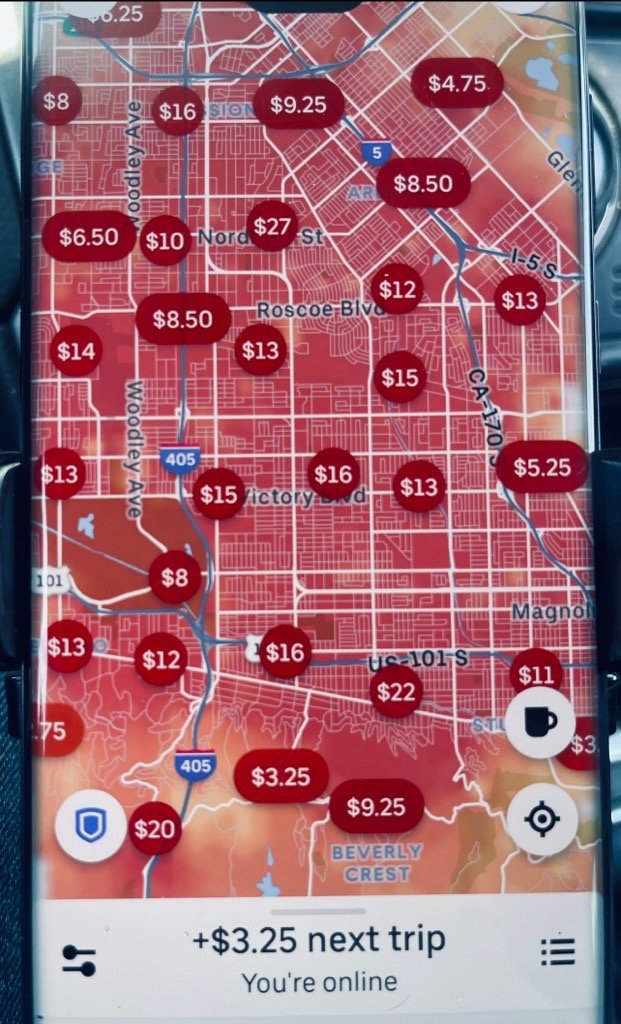 Today was a red day , but for Uber that just means more invectives huger surges!
This has been getting hotter and hotter the last couple of days.
what is a surge on Uber
Surge is a great way for drivers to earn extra by choosing to drive towards areas with high rider request volume. You will earn surge if you are in a surge zone OR the rider's pickup location is in a surge zone when you accept the trip.
So there you go it a boost on top of your base 💰 and tip mileage excluded depending on your state, since I'm in California at the moment they're giving a gas incentive on top of the surge on top of the tip on top of the base page and on top of any other boost pay that they may have so you can imagine how much these drivers and delivery people are making just on Uber eats alone in the Los Angeles area of course.
These GIG apps are not going anywhere anytime soon people are still concerned about Covid the Konomi is going into shambles everything is read everything is crashing everybody is scared and everybody is losing the 401(k) value during all this madness while probably next week they're supposed to be retiring on these 401(k)s that they put so much money into the last 40-50 years
Posted using LeoFinance Mobile
---
---