BRONZE I - Finally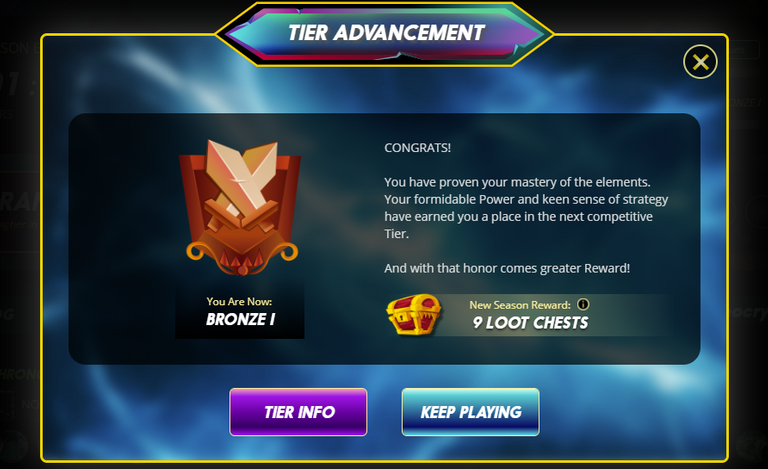 So it took some time to actually somewhat figure out how to play the game and what's what in the game.
Practice and trial and error will be the killing aspect.
8 Wining streak
I'd say it's a bit of luck and some what learning.
I kinda know where to place each card and what they do, the tutorial sure did help explain the simplest things to me, which I was having a hard time trying to understand.
So far I have 9 Loot chests so far.
I have won, a decent amount of DEC for each win. Lets see If I can complete next couple ranks today.
---
---