Date: 15 September 2022, 12:00 UTC

The end to ETH mining?

If all goes according to plan, the Ethereum network will undergo a hard fork next month, which will change the consensus mechanism from Proof of Work to Proof of Stake. This move or event is called "The Merge" which will effectively put an end to mining Ethereum... RIP to mining.. that just means another "ravencoin" might absorb the current ETH Hashing power.
A fork is a blockchain Ethereum protocol upgrade/downgrade.
With each fork though, rules of participating can be modified. Sometimes the rules are backward compatible, other times the rules are not backward compatible.
With this in mind based on backward compatibility we can split the forks into two categories:
Hard fork - is not backward compatible, example* extreme change from mineable capable to Staking only.

Soft fork - is backward compatible, are able to make previous blocks invalid.. seems kinda the opposite of crypto...
Definition of Hardfork -
A hard fork as it relates to blockchain technology, is a radical change to a network's protocol that makes previously invalid blocks and transactions valid, or vice-versa. A hard fork requires all nodes or users to upgrade to the latest version of the protocol software.
For a hardfork to continue all nodes must be pointed and upgraded to the new protocol.
Definition of a Softfork -
a soft fork is a change to the software protocol where only previously valid transaction blocks are made invalid. Because old nodes will recognize the new blocks as valid, a soft fork is backwards-compatible.
Even though there is a date already set, it could be inaccurate Normally, forks are set based on the block height. This makes prediction easier as blocks have an average block time, which can be used to calculate the time when the blockchain will hit certain block height.
Which means once it reaches its targeted difficulty Ethereum's Merge will be activated and the difficulty will continue to increase until the required difficulty is reached.
Again estimate date for ETH to fully Merge is on 15th of September 2022, give our take a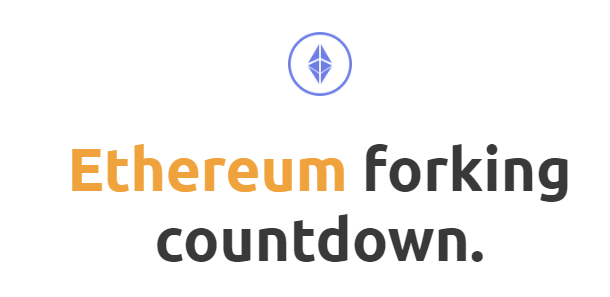 Posted Using LeoFinance Beta
---
---