Focusing a bit more on Splinterlands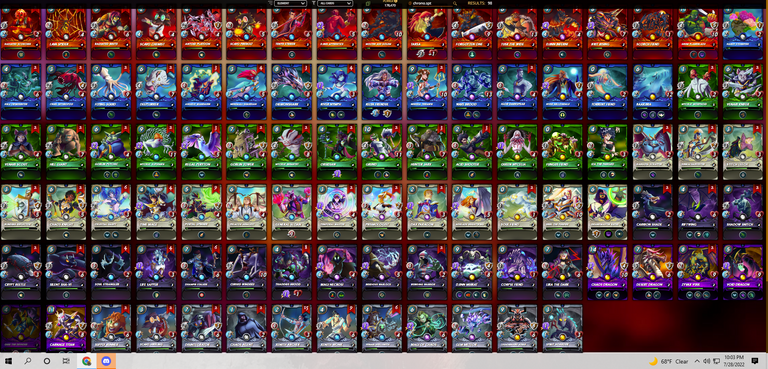 I got all my cards back after paying off the loan that held the collateral as those cards I now have in my possession once gain
Thank you NEO once again for giving a dude some time and understanding on loan terms glad I was able to close it up.
.. I have started to combine as much as I can so I can than battle more and be a bit more efficient.
I have a goal of at least try to get max chaos deck.. So as to "win" more stuff chests and other tookens, cards etc,
Small bits and pieces every so often add on bit by bit accumulate, SPS is cheap I hear.. So is DEC half I think last time I read some where on the Hive bullets.
Anyways, are you into splinterlands? If so are you still buying do you think it will dry out* much like all other crypto play to earn games... It might it might not but all we need is supply an demand model and a very sturdy gov style movement as of sorts to access treasury assets and such it that is the case.. Decentralized.. is a fancy word.. but so it must be so..
Card asset holders might have to get control of the company and if not what than?
The game needs new players and new players daily in the thousands and new money coming in.. .
its not a ponzi, its a smart way to move money.
Thus is crypto...
So the post went another direction.. What It all means to me is I think I need to set a goal of trying to at least max out a chaos deck slowly but swiftly in a metaverse kinda way..
---
---