Picked up the Utopis Sell wall green candles is it true?

How's it going, happy Friday quick recap of what went down in chronopolis Discord in regards to Utopis.
Some positive news came about, mostly all utopis is staked. I picked up the majority of the sell wall to get to peg of its even possible, with these hive Hive $$
That's the site you guys any to check up on.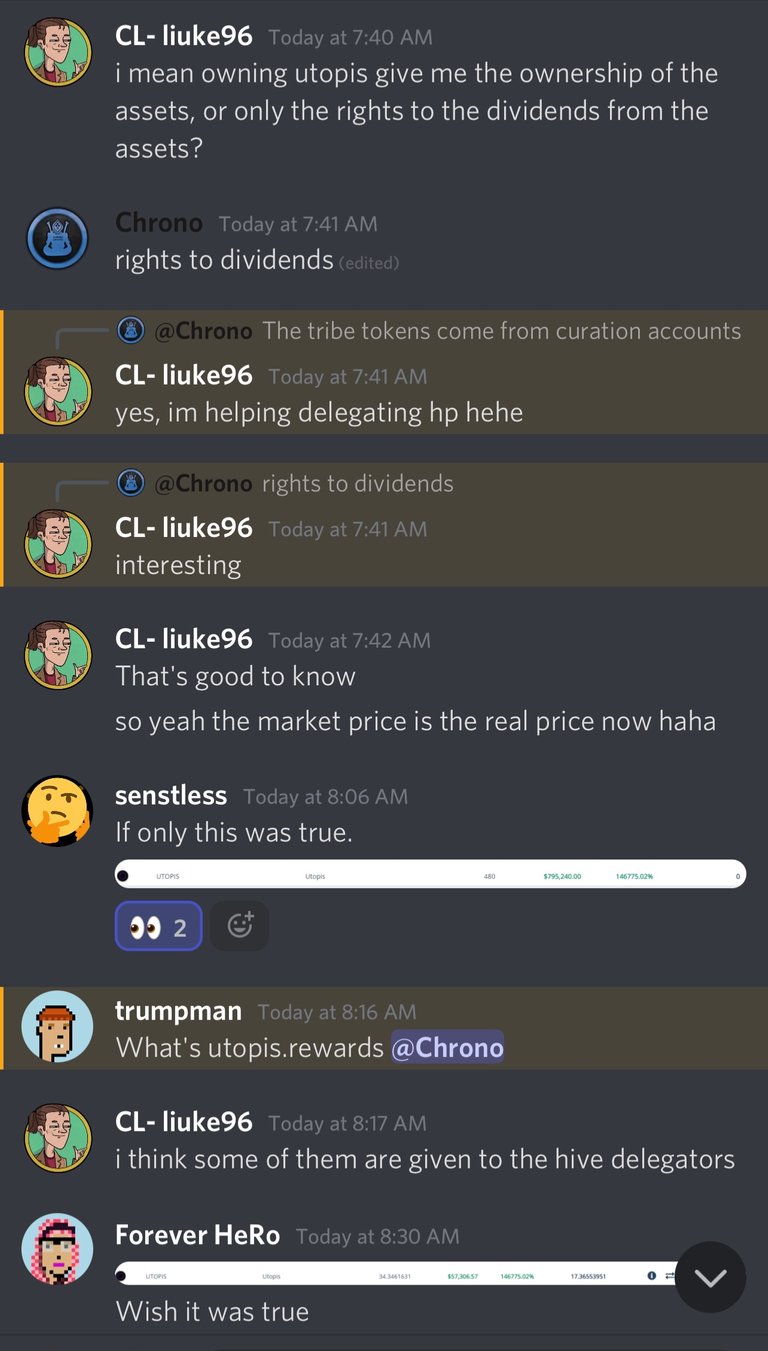 Hive Delegation to @utopis wants you 25% APR compared to the 10% curation. :)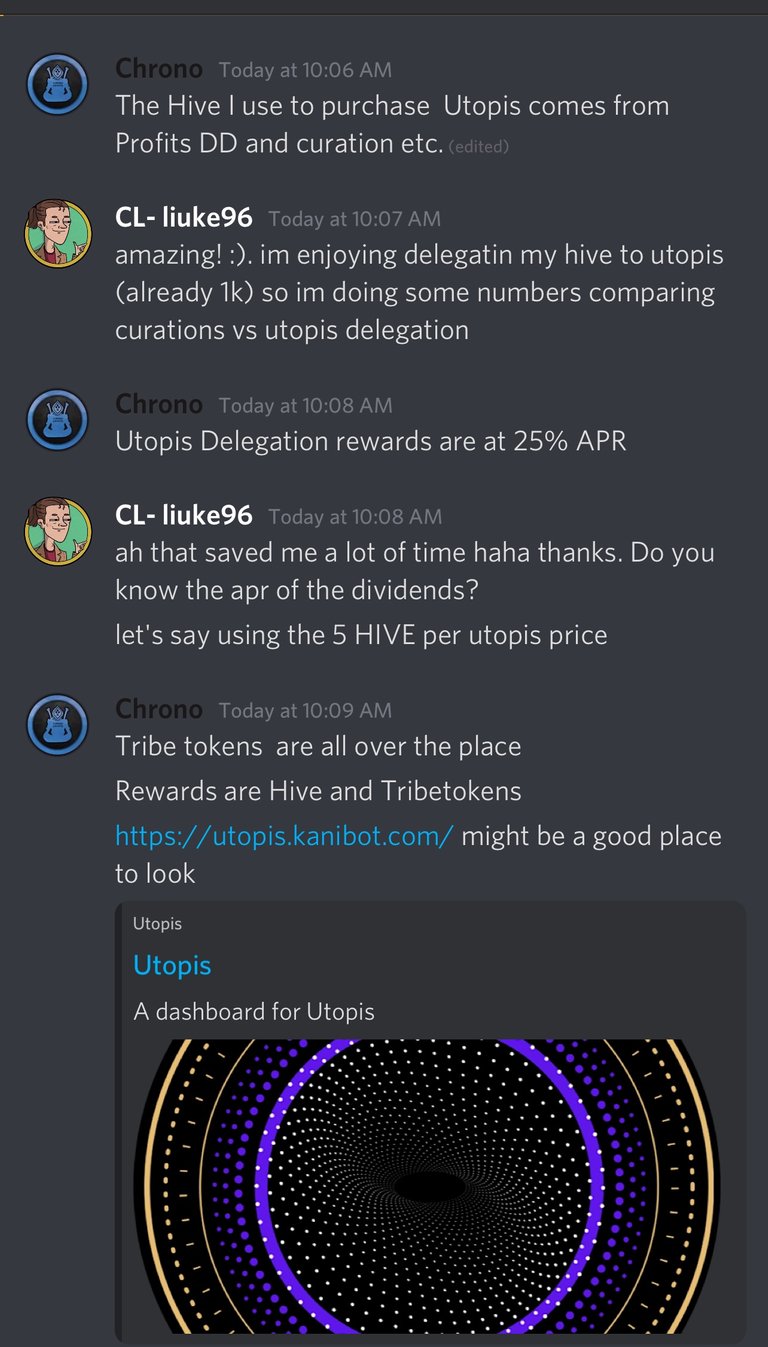 I also pasted this in the discord,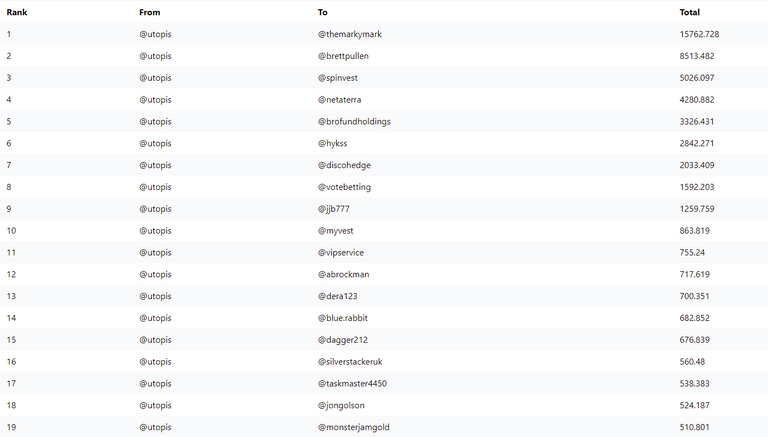 All the hive that have been sent as dividends until now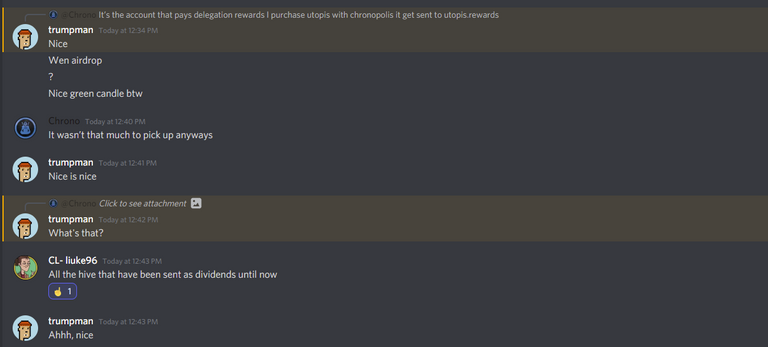 As I stated above I picked up the sell wall of Utopis and we are closer to Peg*.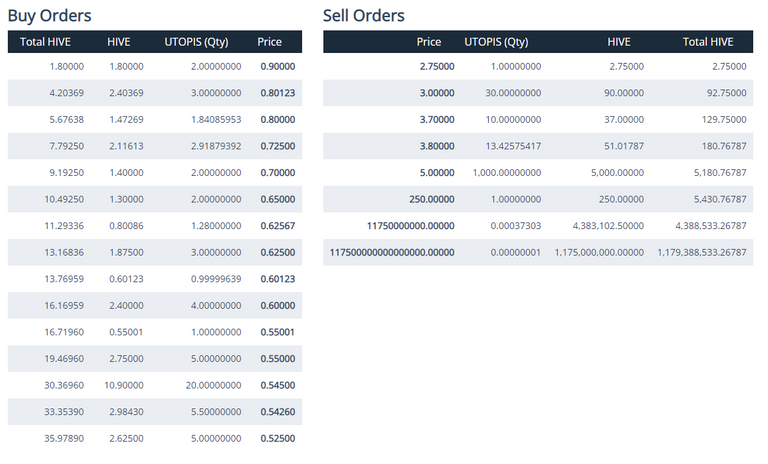 Who Am I?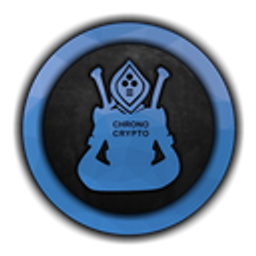 It's me Chronocrypto...
Thank you got reading my content, not as deep as others on here, I express my self like I know how.. I also wanted to share with some things about what I have going on Hive and or around the blockchain..
I run Project Utopis, Project Utopis Whitepaper You probably have seen Utopis posted around, of not check out some of these posts created by holders of the coin.
---
Utopis content from holders
Utopis best in class dividends project - Written by hykss
Planning on increasing my UTOPIS stake | Data of Total Hive received by the UTOPIS investors Written by bala41288
utopis project dividends dropped but now you 're drops in other coins ... Written by funnel
One the best token on hive and its lovely dividends 😍💰- Written by bhattg
A Way To Earn More Hive On Hive While You Sleep- Written by readthisplease
If you're not looking into Utopis, you should be.- Written by dagger212
---
Tokenomics of Project Utopis
Total Hard Cap: 1 Million Tokens~
Total Burnt (null) 850,000
Total Minted: 150,000 and in circulation (80776.7836134) held by accounts, I currently hold 69,223.21638656
Current true* price of Utopis 5 Hive.
Increased Utopis Delegation Rewards
Delegate Hive to Utopis to earn Utopis token
You can you buy Utopis on Tribaldex.
"Tribaldex is made by the same Hive-Engine Team"


---
Future goals

Continue building Project Utopis to it's fullest, I enjoy delegating success to other projects.
Continue providing network support, helping scale once needed and hopefully launch my last part of Project Utopis to be a cool ecosystem in part with Hive and all other projects.
Go ahead and VOTE on both Hive and Hive-Engine Witness Serves @chrono.witness
Hive Witness Vote - https://vote.hive.uno/@chrono.witness

Hive-Engine Vote- https://tribaldex.com/witnesses

Posted Using LeoFinance Beta
---
---