Rewards paid, gig SUMMER SLOW DOWN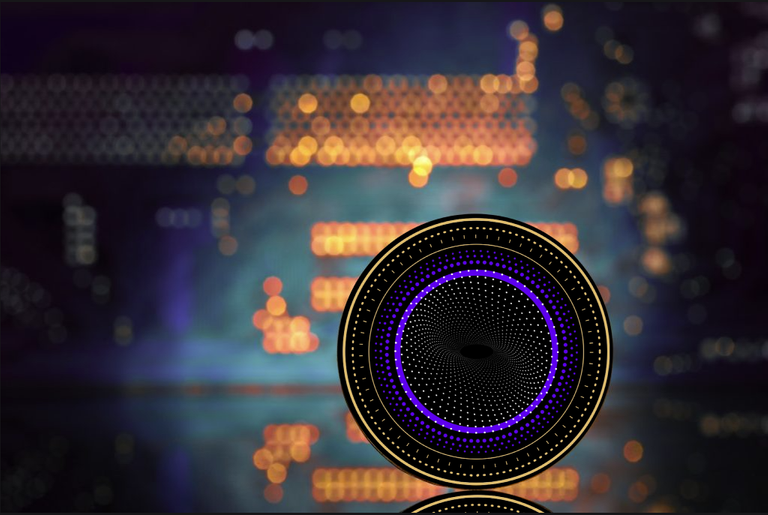 Good morning Blockchain, Chrono here, now as most of you know I do gig work I hustle on the daily the last couple of weeks I have been just working on real life work hustle trying come on the chain to do my daily tasks, The heat has been killer, the gig work has slowed down.. SUMMER SLOW DOWN is a thing.
Update SUMMER SLOW DOWN is a thing here
Since I hustle and make profit daily* with the decline in gig offers, due to low income and summer.. People during these times like to go out and enjoy the weather at least here in SOCAL.. This and a mixture of what the pandemic and Gov created GIG work has officially slowed down.
I than go out and purchase Hive and distribute. There have been bot issues in the past, all have been fixed and or updated now its the timing..
SUNDAYS/MONDAYS REWARD distro days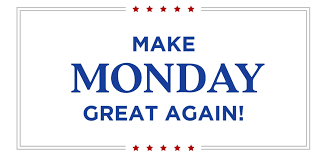 Catching up, I am aware payments have been somewhat random at times my bad I am working on consistency and of course everything will be paid up according to past data payments will go out today as per usual we got Hive, hive-engine tokens and we have delegation for the delegation there has been some issues as far as a payment again any missed payments for delegation will be processed accordingly.
It's safe somewhere…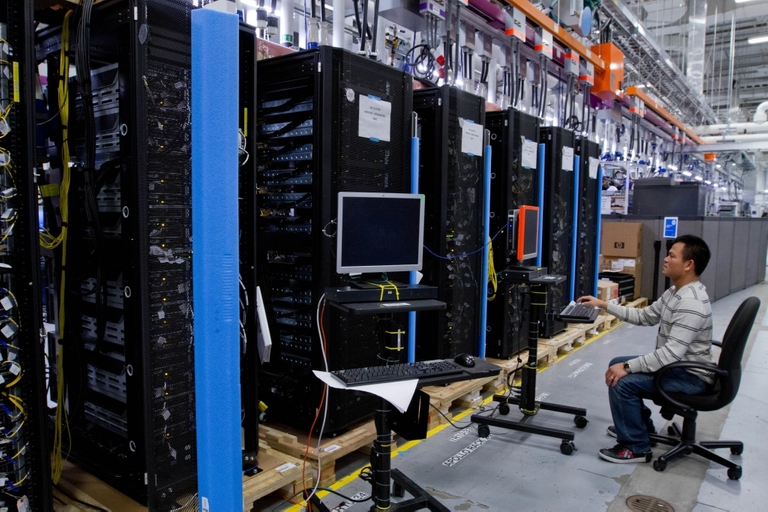 These insane gas prices and the whole economy is drowning the whole Covid stay in your house situation order everything and get delivered that's all gone to a point yes, people still use these apps for purchasing because of course, I do this on the daily. California Law makers want to see $8 a gallon of gas..
Due to the fact of the gas bonuses from the majority of all the gig apps a lot of new drivers have signed up and a lot of old drivers have restarted up these gig apps offering bonuses and incentives for past drivers to restart again this makes the market supersaturated it has too many drivers and then it has not enough orders.
Thus, I am out on the black top a bit more than usual and has kept me some what away from the blockchain life. Multiapping is no longer a luxury it is a necessity to survive these times.
---
DOORDASH IS DEAD, for now
Thus I must add another 3-4 apps in my daily monitoring and profit making moves! Working and hustling nothing more, rewards will be sent out later today.
The martket is crashing the gig economy is crashing Build on Hive is the next move.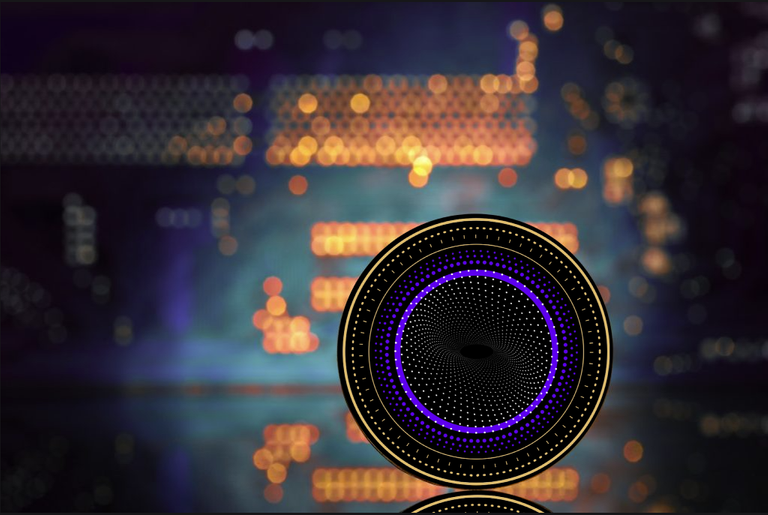 Bots chugging along sending out rewards, buying up some Utopis Delegation rewards bursting.
Sunday, Night before Monday need to catch up on some tasks that I have been holding off for a while.. This gig stuff is draining me, the las passed and the sniping of base pay is ever decreasing.
Utopis Dashboard, you can find a ton of data on there.

If you don't already know you can find a ton of useful data on Utopis by just checking out the dashboard Bala created. I have some more plans for this and also an interactive integration. More updates on that a bit later, I am hustling and looking over the ideas and a roadmap of sorts.
Catching up on rewards balancing it out, Rewards are still going out as I type this.

Rewards of Hive should be complete, pushed the release button at 5:32 PM its the Utopis Gnomes at work in the back office.
Hive Rewards current: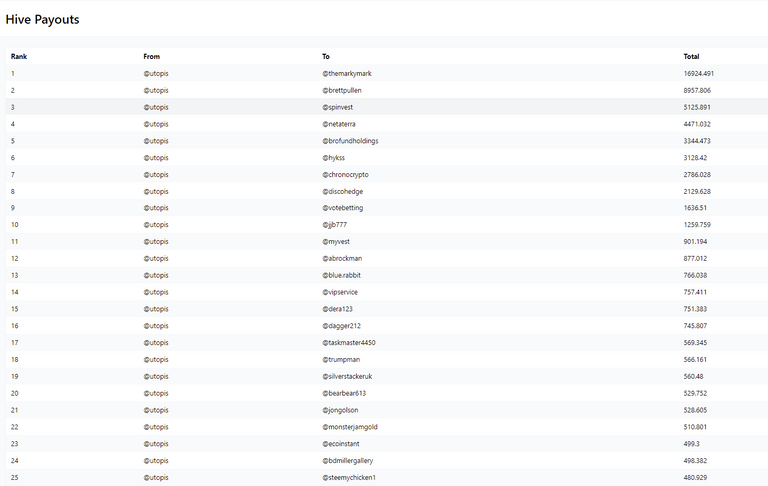 Look at that Hive! Must be nice
The Utopis Project much like many projects on Hive have been kicked down due to the price increase of Hive, Hive-Engine Tookens get a double beating from the outside Market and the Internal Market of the Hive-Engine world. Utopis is no different, when a bull market is in motion everything looks wonderful and green, Once that bear comes along, many dump and try to hold as much as they can, mind manipulation following the downtrend.
I sat this over and over nothing wrong with taking profits, hell its encouraged. Just have re-entry plan.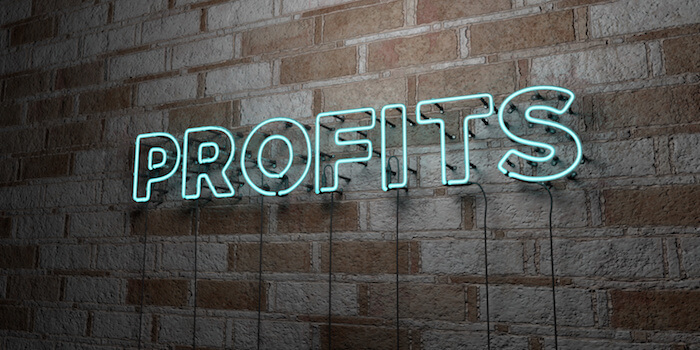 Setting up a buy wall for Utopis, should create a small sink, the airdrop and mechanics of chronopolis is pretty cool.* In addition to the buy wall I keep telling myself making money is on the bear market.. creating ideas is best suited while its somewhat not ideal.. Sure its hard to raise funds while every one and their uncle is selling.
More Hive into Utopis, hell since I make profits outside I think its time to bump it a bit more, keeping it in check and sustainable, the only thing is my willingness to go out and work but cars engine till it falls.
Stop by Chronopolis: https://discord.gg/jHjSH25C
Who Am I?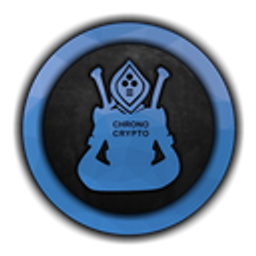 It's me Chronocrypto...
Thank you got reading my content, not as deep as others on here, I express my self like I know how.. I also wanted to share with some things about what I have going on Hive and or around the blockchain..
I run Project Utopis, Project Utopis Whitepaper You probably have seen Utopis posted around, of not check out some of these posts created by holders of the coin.
---
Utopis content from holders
Utopis best in class dividends project - Written by hykss
Planning on increasing my UTOPIS stake | Data of Total Hive received by the UTOPIS investors Written by bala41288
utopis project dividends dropped but now you 're drops in other coins ... Written by funnel
One the best token on hive and its lovely dividends 😍💰- Written by bhattg
A Way To Earn More Hive On Hive While You Sleep- Written by readthisplease
If you're not looking into Utopis, you should be.- Written by dagger212
---
Tokenomics of Project Utopis
Total Hard Cap: 1 Million Tokens~
Total Burnt (null) 850,000
Total Minted: 150,000 and in circulation (80776.7836134) held by accounts, I currently hold 69,223.21638656
Current true* price of Utopis 5 Hive.
Utopis is at 50k hive delegated,
Increased Utopis Delegation Rewards
Delegate Hive to Utopis to earn Utopis token
You can you buy Utopis on Tribaldex.
"Tribaldex is made by the same Hive-Engine Team"


---
Future goals

Continue building Project Utopis to it's fullest, I enjoy delegating success to other projects.
Continue providing network support, helping scale once needed and hopefully launch my last part of Project Utopis to be a cool ecosystem in part with Hive and all other projects.
Go ahead and VOTE on both Hive and Hive-Engine Witness Server @chrono.witness
Hive Witness Vote - https://vote.hive.uno/@chrono.witness

Hive-Engine Vote- https://tribaldex.com/witnesses

Posted Using LeoFinance Beta
---
---