Terra Blockchain "halted" BlackRock And Citadel behind it all?

Crypto is doing what was meant not to do.. follow the world economy.. Well Covid hit and all the Wallstreet boys and GME fanboys jumped on crypto pumped the price and ran when they saw -10% making the masses* jump ship Feds put the cherry on top.
Mass liquidation = Great reset
BlackRock And Citadel Deny Trading Cratering Stablecoin
For sure there where stories being tossed around as to why Terra shit the can.. One story is big boys decided it was time to make some backdoor deals and decimate a market
Asset manager BlackRock and hedge fund giant Citadel Securities have denied trading the troubled TerraUSD (UST), in separate emails sent exclusively to Forbes.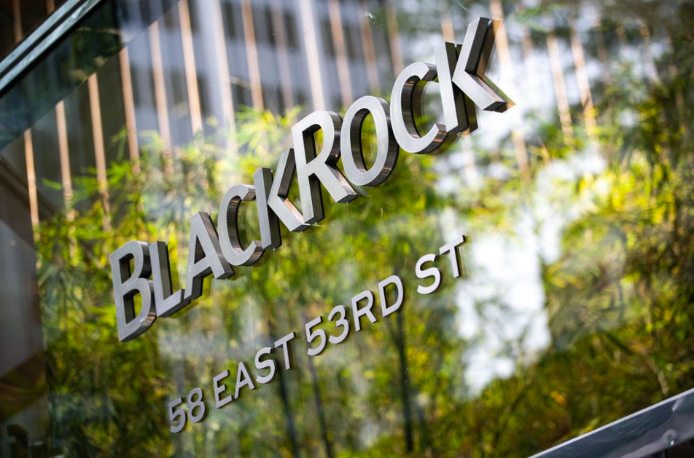 _SUS
Are we able to see such emails?
So much Drama and conspiracy theories are coming out in waves..
Gemini Also getting dragged into this mess.. Posting a tweet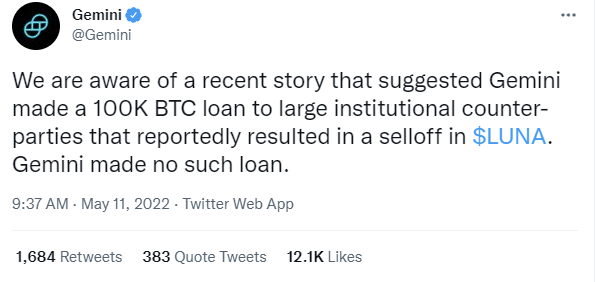 stating they did in fact not loan out 100K BTC to BlackRock and/or Citadel something is brewing that's for sure. Time will tell on this one, reddit is sure on fire about Terra Suicide hotlines are seen across the posts.
although, Logan Koffler stated that rumors of BlackRock had any involvement in the utter collapse of UST..
"In fact, BlackRock does not trade UST." Again, time will tell..
Sadness and Fear
Yeah, that is crazy.. Scary too if you think about it, many people have lost bags I mean bags of money. With nowhere to look for hope. The powers that be will not let it die.
To much at stake . Let's see what they get done.
But any model of profit is bound to create its own flaws, ghost in the machine.
Looks like The terra blockchain has been halted.. hmm that seems kinda sus... halt a blockchain.. This is being done to prevent attacks.. that is what is been pushed to the terra luna community
Still, reeling from the after math of even falling to .01 that is brutal in so many levels.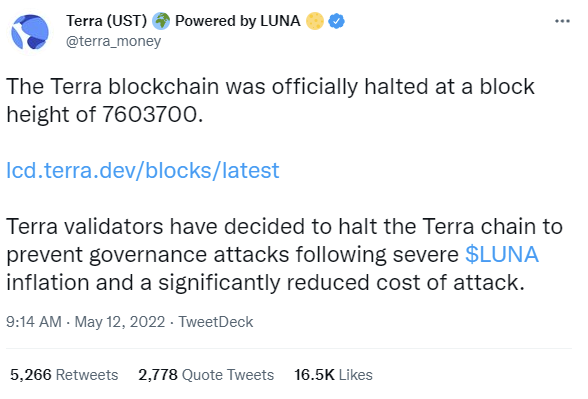 The story unfolds..
Posted Using LeoFinance Beta
---
---