3 Chaos legion Pack Airdrop(s), + some insight on the WAX & HIVE NFT markets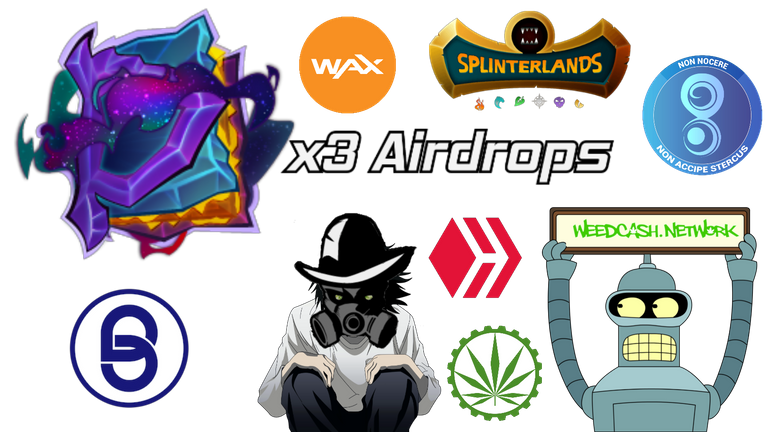 3 Chaos legion pack airdrops today, go over a new play to earn game Blockchain RPG + Ill go over my 2 separate HIVE NFT collections on Palnet & Weedcash. However Lets begin all this with a good look at some WAX & HIVE DeFi.
HIVE DeFi
I may get a little off the subject of DeFi but its all related to the topic of HIVE DeFi.
For starters I have to give a shout out to the new name in HIVE DeFi Bee Swap
https://beeswap.dcity.io/swap



Typically most would go to Tribal Dex for HIVE liquidity pools with rewards, still a fantastic option, but Bee Swap has some added benefits.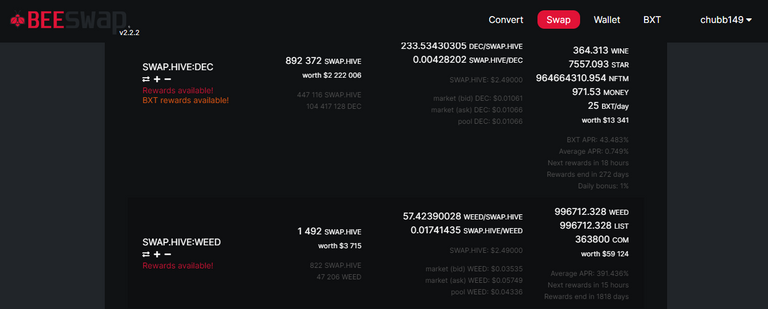 In addition to more rewards & liquidity pools with rewards listed on Bee Swap they give out their Native token (BXT) with some liquidity pools exclusively.
What makes BXT so special, Staking BXT on HIVE Engine will generate a portion of the Bee Swaps revenue the day prior.



So happy I Staked that 1 free BXT I was given.



Not this next shout out isn't exactly DeFi but its on HIVE so I'm adding it in, XCHAOS.
https://peakd.com/xchaos/@chaos.air/xchaos-potions-bonus-value
I bought 2 of these & recently they began paying out DEC in addition to the benefits already afforded to owners of XCHAOS.


https://peakd.com/hive-167922/@nervi/xchaos-a-comprehensive-compendium-of-what-you-should-know-about-it
I think XCHAOS is a good option for the average consumer & should make the Chaos legion pack roll out a little smoother.
WAX DeFi
I think WAX DeFi is in its infancy but shows good promise, BLU & Bludac just got custom liquidity pools similar to how HIVE can WAX users may now submit their own.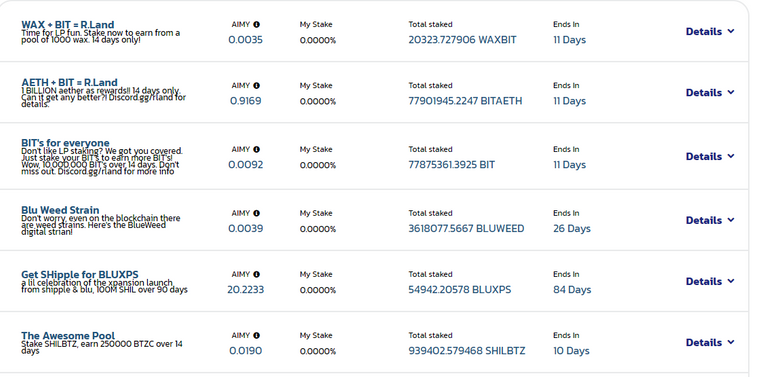 See above are all the new Bludac custom pools set up by users like you or I. The first real step in the WAX DeFi & Alt coin scene which until now has gone unused.



Bludac site url switched so you have to use this link to get there now: https://bludac.io/pools/starter



You require a NFT pass to utilize this liquidity pool site on WAX its available here the NFT pass.
https://neftyblocks.com/c/bludac



See its the Game Liquidity pools that really make Bludac stand out among its competitors.



The Pools often are linked to weed NFT collections or Dapps as well something unusual for WAX.
Including games like Alien Worlds, Prospectors, Hodl God, & many Dapps on WAX + Now publicly created pools Bludac is something to look into.
https://neftyblocks.com/c/bludac
How Splinterlands NFTs fluctuate in price
So when you log in to Splinterlands for a solid year selling thousands of dollars in their NFTs you notice a few things.
On such thing you notice is how short sighted the market is its impossible to predict the future, but you can give an educated guess as to what the market does next.
For instance how the reward cards started off insanely high then hit an average price based on demand. So to will the chaos legion cards spike initially then drop as the market becomes saturated. Knowing about market behavior before you act is better then just leaping first looking second.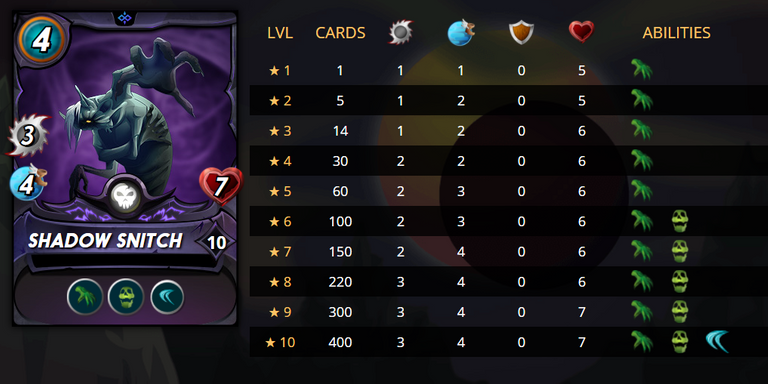 Without the market even having given me info with this card I can likely guess the average price per NFT.
Once the market stabilizes this card will likely sell for a price between $0.17 - $0.30 once public pack sales normalize the market & once the Chaos packs sell out it will likely double or even triple that price mark.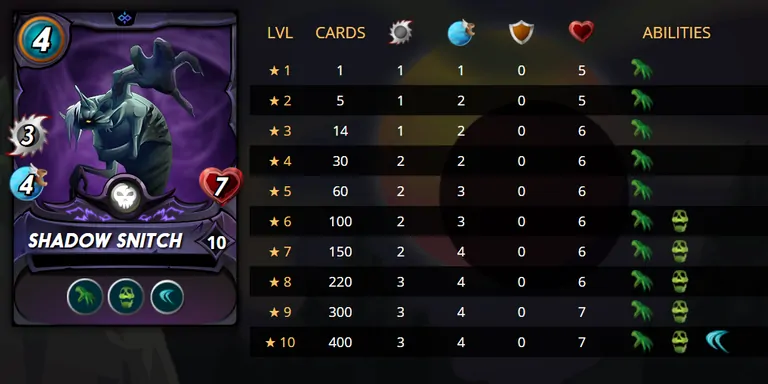 Knowing the utility value of Splinterlands NFTs is key, how the game functions & thus the NFT colection functions you can make informed decisions.
Getting better at the game will inherently give you an advantage on the NFT market, trust in your own assessment not the markets current opinion.
For instance right now as of writing the Splinterlands crypto SPS & DEC + their NFTs have dropped in price.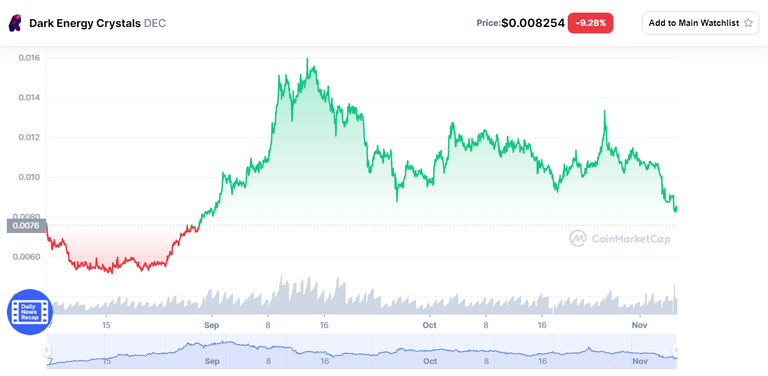 Dont be alarmed the Holiday season has taken a tole on most of the market Splinterlands is no different.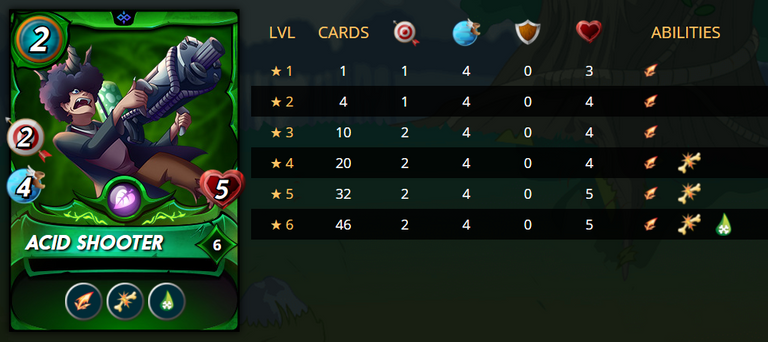 When these hit the digital shelves I will be stocking up like no other the Cards are worth more then the packs in the long run. Perhaps not always true as many get ignored by the market for lack of utility value. Understand which is which is curtail to profit with the least amount of money possible.


I opened this a year ago & now this card I could have sold for $20 goes for $170.
Renting adds a third dimension not only can you utilize a high powered card but the rental market can as well.
Renting makes holding on to that asset even easier what I'm saying is remain calm think things out in the long term not immediate gratification.
Play as much as possible I missed 2 daily challenges in the last year 2 all together.
I dont think anyone actually understands what a solid year of rewards from Splinterlands silver rank or higher daily challenges & seasonal rewards are worth $$$.
Given I was earning different rewards cards but literally just rewards clears $1,000 from what I have observed with my own winnings.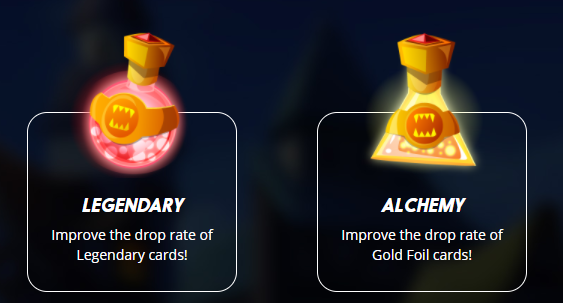 Last tip ill leave you with use these every time you open a pack 5 of each its not worth opening a pack without them.
Remember potions if your one of todays lucky readers & chose to open your pack good luck readers.
Game State

A project on polygon with close ties to Blurt & HIVE Engine Game State is a blockchain project I have my eye on.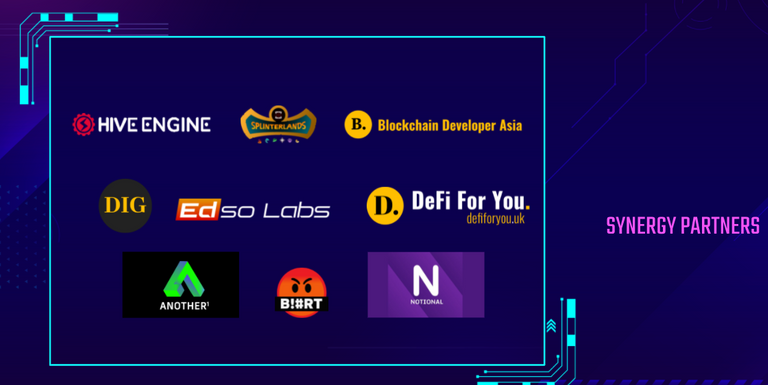 Given their synergy partners list they may be a project you to should check out.



You can buy swap state right on Hive Engine, Tribal Dex, Leo Dex, & the new Bee swap.
https://beeswap.dcity.io/bxt



Taking advantage of this Hive Engine IDO may be one of my better calls, not often I say that about something entirely new like Game Stake.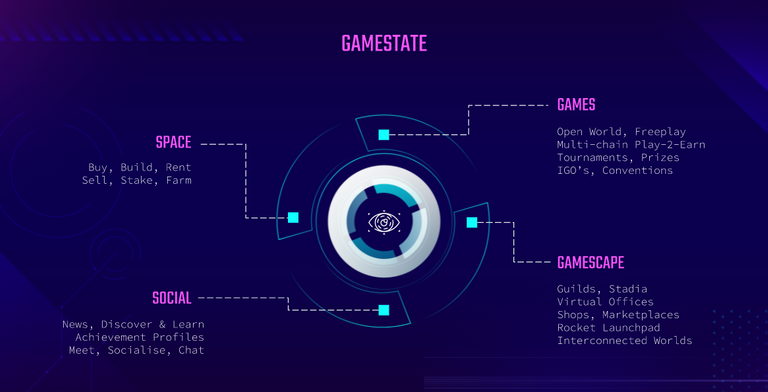 Seeing HIVE signed on & how well Torum did with a similar premise Game State may just be the next break out hit.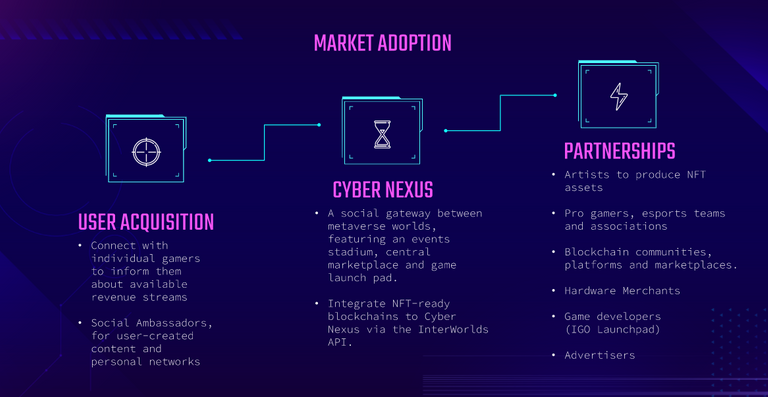 https://www.gamestate.one/#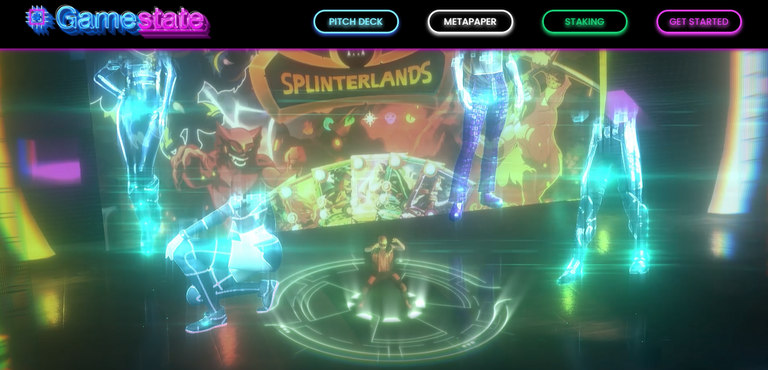 https://beeswap.dcity.io/swap?input=SWAP.HIVE&output=SWAP.STATE
Blockchain RPG
Blockchain RPG Is a WAX play to earn game which is free to play no joke as rare as that statement is, you can play the new WAX game Blockchain Hero for free.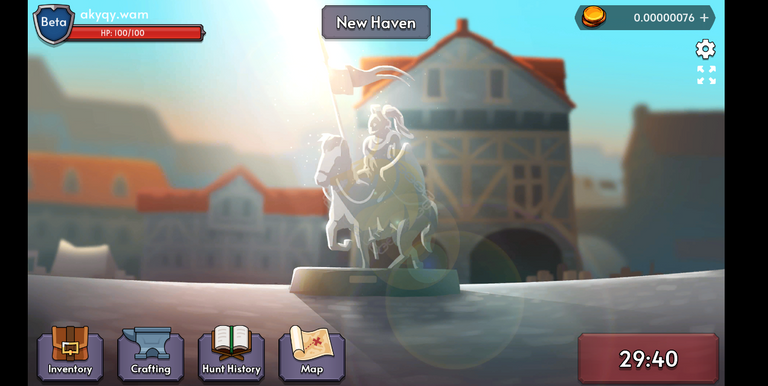 https://blockchainrpg.io/
Dont have a whole lot to add I just noticed + started playing it so I know for sure its free & you make GOLD a WAX alt & NFTs from playing.
Dont wait for me to get all the crypto & glory to tell you about latter try it for your self link below. 👇
https://blockchainrpg.io/
Weedcash NFTs
Yeah this still makes me happy to think about weedcash a Hive Tribe has just recently added a NFT store.
https://www.weedcash.network/nfts/market



On Weedcash NFT store I was the first white listed producer of NFTs I produce the NFT lines Toking Tokens & Weed NFTs.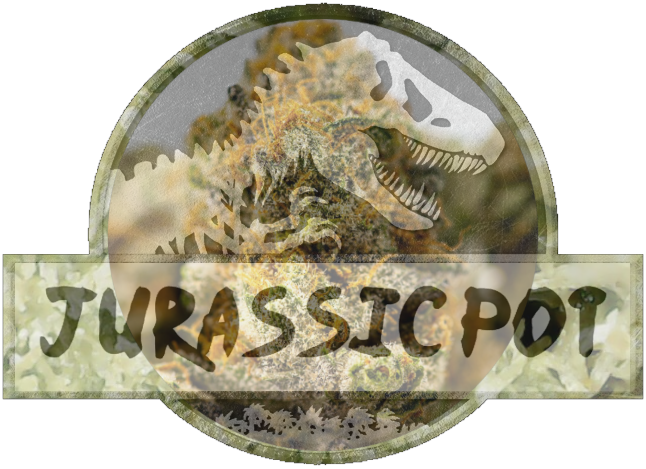 Iconic Images & Characters re- imagined with a cannabis theme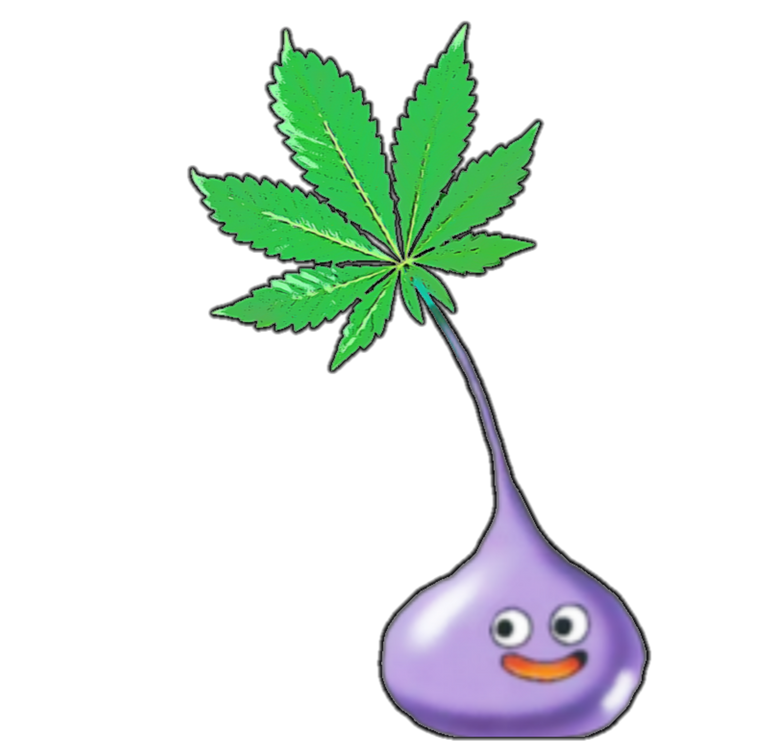 All cheap & limited in number my prices range from 5 - 20 WEED. Producing no more then 30 of any one NFT launching new stoned art every few days.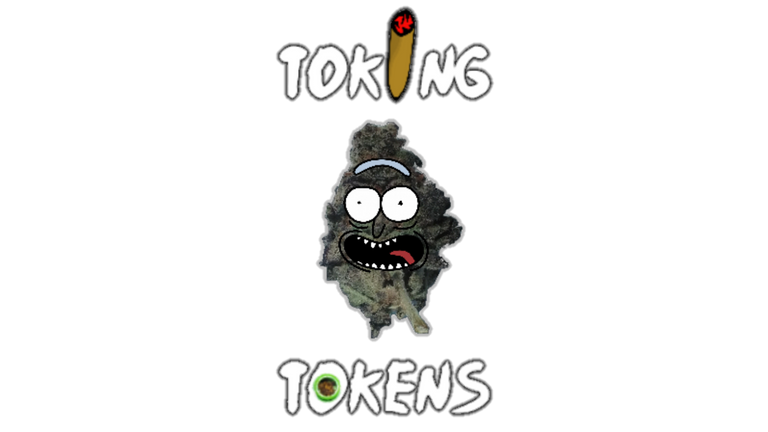 I have been designing & creating cannabis NFTs for a year now due to that there are many NFT projects I never actually produced but designed.
Since most of the NFT markets other then Notable exceptions like Splintertalk NFTs, or Hivelist NFTs tend to stall or stop entirely.
Hopefully affordable rare NFTs launching 2 times a week on the weedcash NFT market will keep users interested.
https://www.weedcash.network/nfts/market



Many actually buy my NFTs there to resell which I'm more then fine with, part of why my prices stay low is to allow for resale.



Keeping the NFTs cheap enough to allow for a healthy market mistakes I have made before allowing me to avoid these miss steps.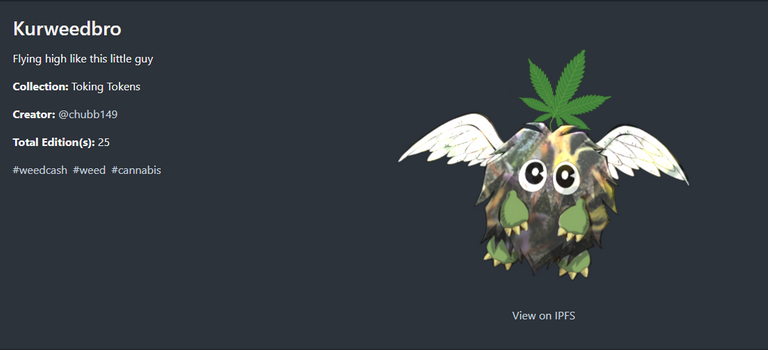 My profit margins are not that high this way but the market doesn't suffer this way where as starting high it gives the market no where to go limiting usage.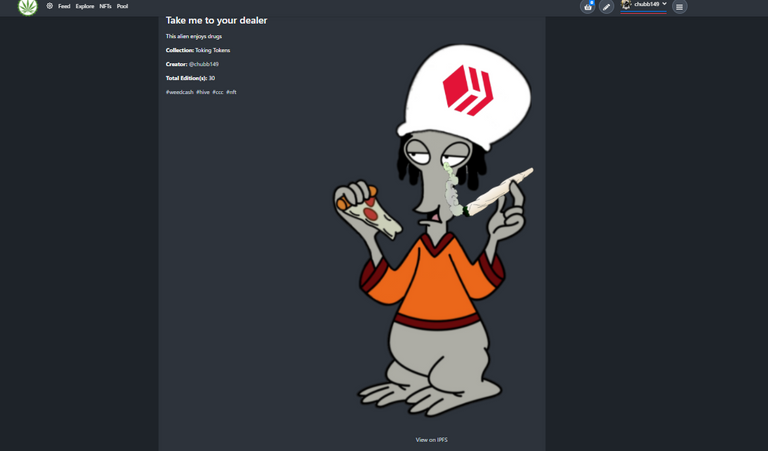 Thus far every NFT I have minted has sold out so given the popularity I may expand the scope of the Weedcash NFT lines later on.
Nice to be able to talk NFTs & Weedcash in the same post got to say best of both worlds.
WEED liquidity pool



Never been a better time to be a weedcash user not only do we have awesome NFTs now, but the WEED liquidity pool rewards are higher then me at noon.
https://beeswap.dcity.io/swap?pools
Palnet NFTs
Typically I will just let my NFTs sit on the market if they dont sell, taking ques from my weedcash NFTs my Cronic Cards NFT line ill again be producing & selling on Palnet.
https://www.palnet.io/nfts/



It took me a while to get a feel for dimensions with my HIVE NFTs Palnet was my first attempt.
Now that I better understand the dimensions & what the markets looking for you may want to check out my most recent minted Palnet NFTs.
https://www.palnet.io/nfts/
Most if not all my HIVE NFTs are weed themed or just plain weed keep that in mind if its not your scene.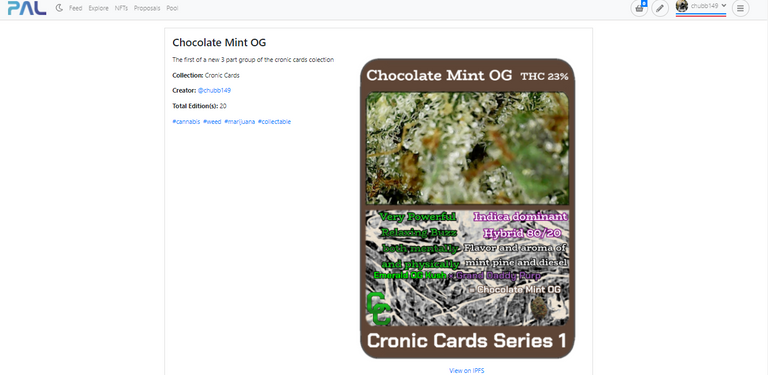 Thank you all
I had the last week off HIVE sorry for the inconvenience I'm back now with a Massive 3 NFT airdrops for 3 lucky readers today.



A thank you for last weeks large post 👆 Sharing these posts really helps & this is proof thank you for your support it helps.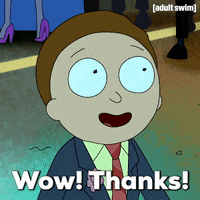 I will be giving out 3 Chaos legion packs today + another 9 NFTs evenly distributed amongst 3 separate airdrops instructions below.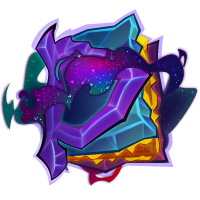 You can transfer these Chaos Packs over to HIVE by linking you WAX wallet & either using the Atomic Hub Splinterlands NFT portal or via the pack screen in game.
https://splinterlands.atomichub.io/tools/overview/splinterlands/deposit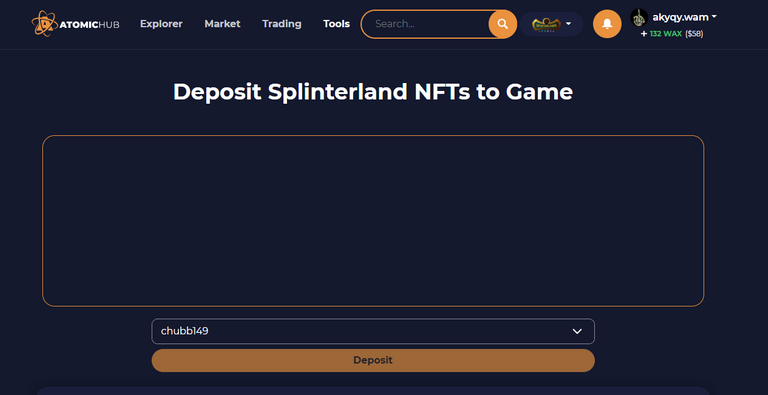 Good luck readers, & thanks again my posts do well the NFT airdrops reflect that.
https://beeswap.dcity.io/swap?pools
Airdrop
3 WAX airdrops
easy as 1,2,3
1st HIVE


2nd PublishOx



3rd Torum



I stagger the posts keeping it random for best results check the comments of HIVE posts as they get the URLs first for the 2nd & 3rd posts. All 3 platforms free to use & all 3 Airdrops of = Value the random nature keeps these airdrops truly fair.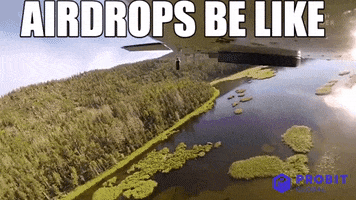 One of 3 WAX NFT airdrops, containing 4 NFTs each posted first to Hive then shortly after a second one goes on my post to Publish OX & the 3rd & final airdrop on my Torum. You can find updates here, ill try to post the second URL from PublishOx & 3rd Torum URL in the comments.
https://ecency.com/@chubb149
https://www.publish0x.com/@Chubbie149
https://www.torum.com/u/chubb149
https://twitter.com/Brandon36907436
WAX NFT URL Airdrop
https://wax.atomichub.io/trading/link/584091?key=5KZyujhG4wVhWrm9yej7mtqEPqxcGV2kwJUxKrpFrnbMnKmcmQ6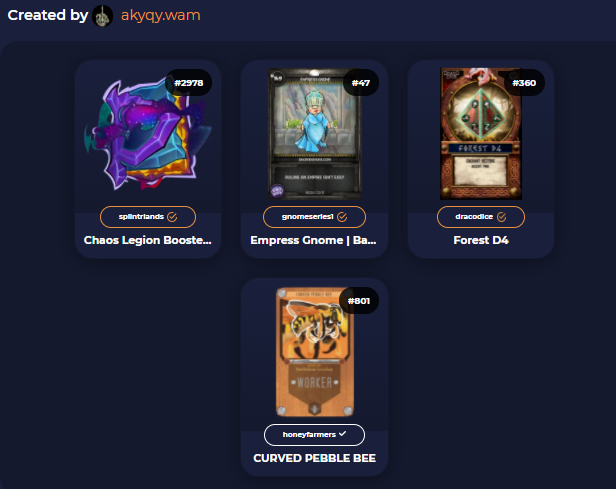 If your the lucky reader please let other readers know via comments it helps. Social Media Second airdrop link PublishOx Hive profile@chubb149Hive referralhttps://peakd.com/register?ref=chubb149NFT airdrops after Hive
https://www.publish0x.com/@Chubbie149 Join publishOx https://www.publish0x.com/?a=4QbYRK0dzq Join Torum https://www.torum.com/signup?referral_code=chubb149 Torum https://www.torum.com/u/chubb149 Twitter https://twitter.com/Brandon36907436I accept donations if you feel like supporting more fantastic airdrops & ok posts. You can share / upvote via HIVE or PublishOx. Donate WAX NFTs or Crypto here: akyqy.wam
or here
https://wax.atomichub.io/explorer/account/akyqy.wam My Twitter is linked to both Mask Network & Brave content creators, so you can also donate MASK or BAT to my twitter. https://twitter.com/Brandon36907436 Under no obligation to do so it simply goes to increase the Airdrops & Possible future NFT give away events. Torum Gifts also count as donations & are appreciated.https://www.torum.com/u/chubb149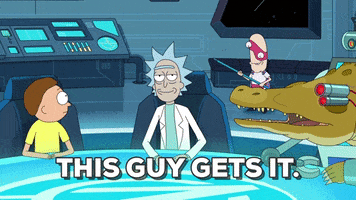 ---
---