BUDs now helping you rise to stardom? 6 WAX NFTs airdrop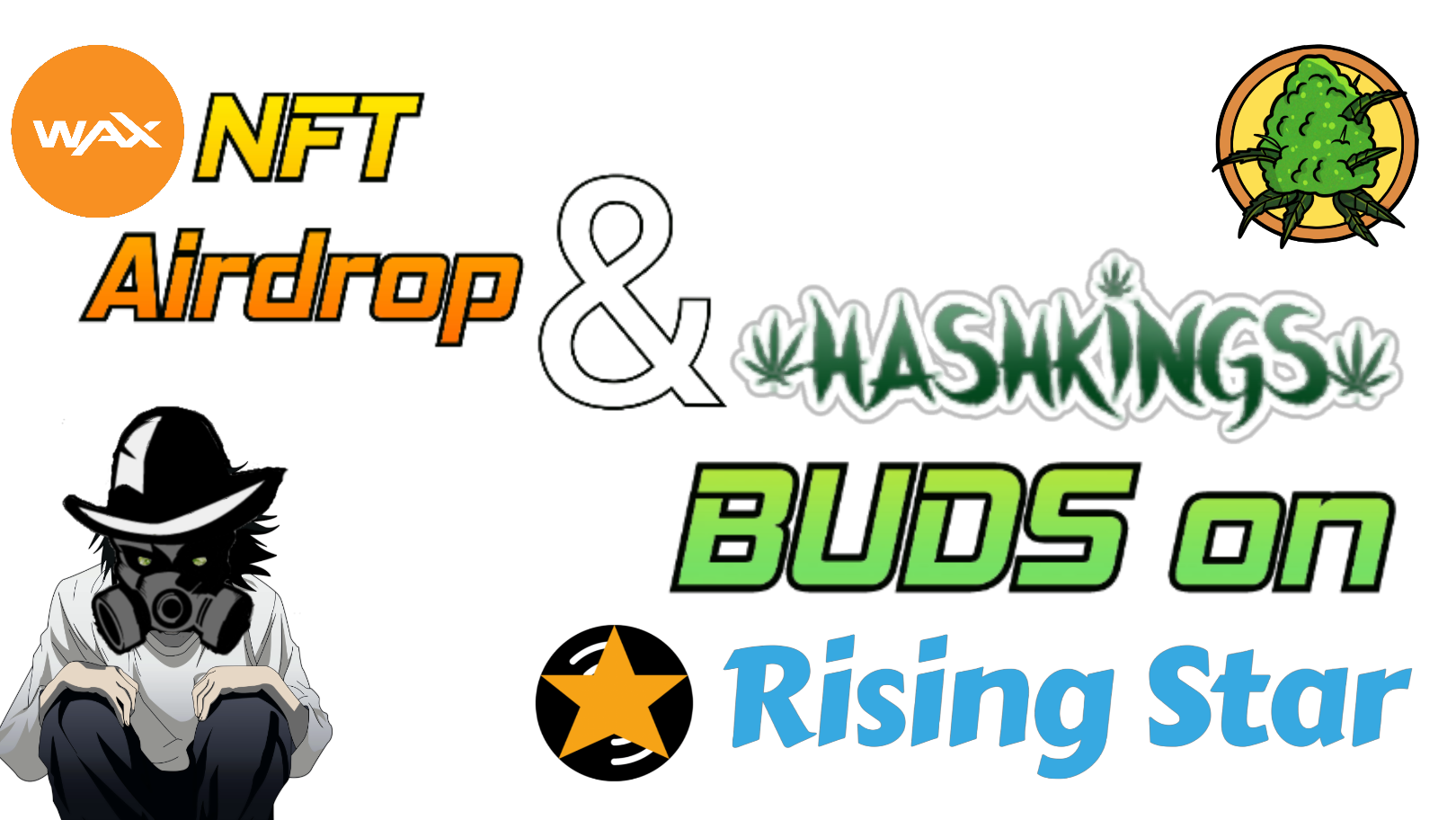 The title kind of burries the lead a little but todays post is focused on a few HIVE blockchain games Rising Star, & Hashkings Mostly. Although Its tough to focuss on just them im all over the WAX and HIVE NFT space so most write ups go a little over board with variety.
Rising Star
My Still free NFT colection is starting to accept many of the Crypto I find myself earning anyway. The last 2 posts I have done about Rising Star my NFTs dont show up for the unboxing I typically include.
The NFTs still show up its just not convienient for a screen grab. Rising Star hasnt cost me a dime, Im proud of this fact as its 1 NFT colection I strictly played the game to earn.
Its why im not just opening another pack, I play Rising Star & get a free pack of NFTs a week at my current level. Thats the free 1 that didnt show up for the Unboxing, Up until recently no problem & its a minor technical issue.
Now Rising star is free but you dont start off where Im at making 750 StarBits every mission 2x a day on average.



However this play to earn can make you decent amounts of Crypto & NFTs if you stick with it Rising Star is a game I recomend to any new user.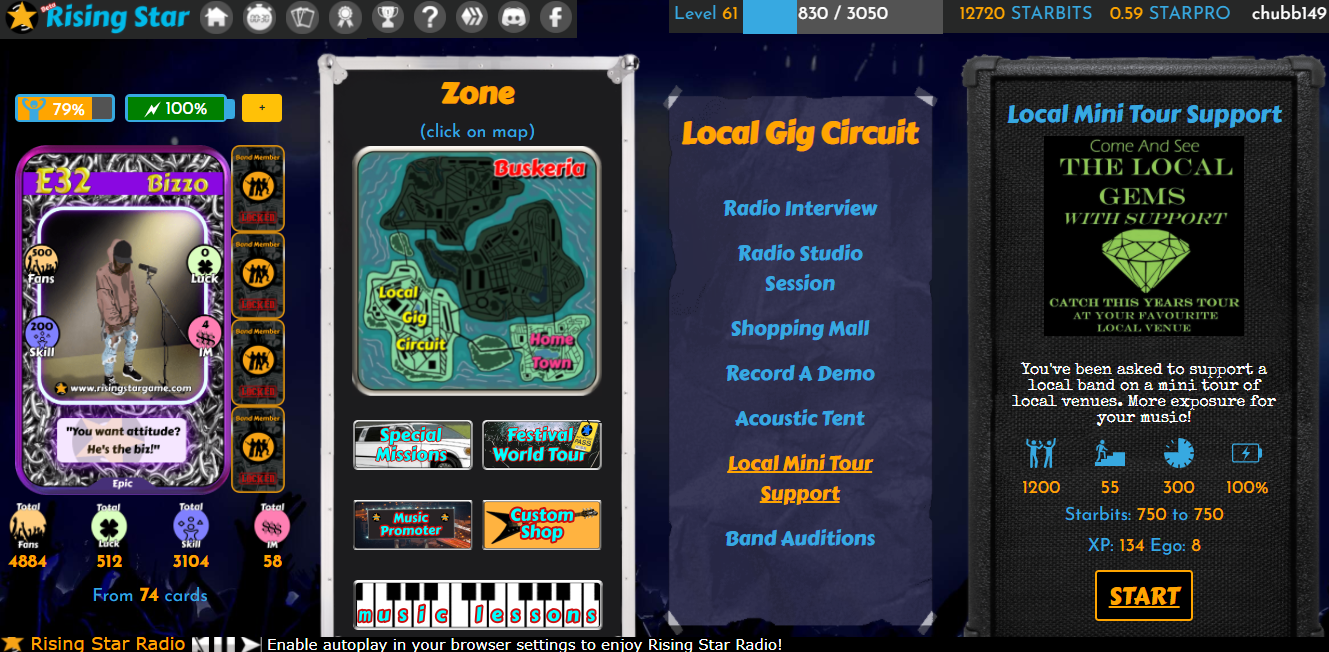 You feel like using my referral it would be apriciated link below
https://www.risingstargame.com?referrer=chubb149
Curently im amassing a NFT colection on the Rising Star game for future Give aways perhapse even a new users NFT delegation service for new Rising Star players that are regualars to my posts.
New Payment method BUDS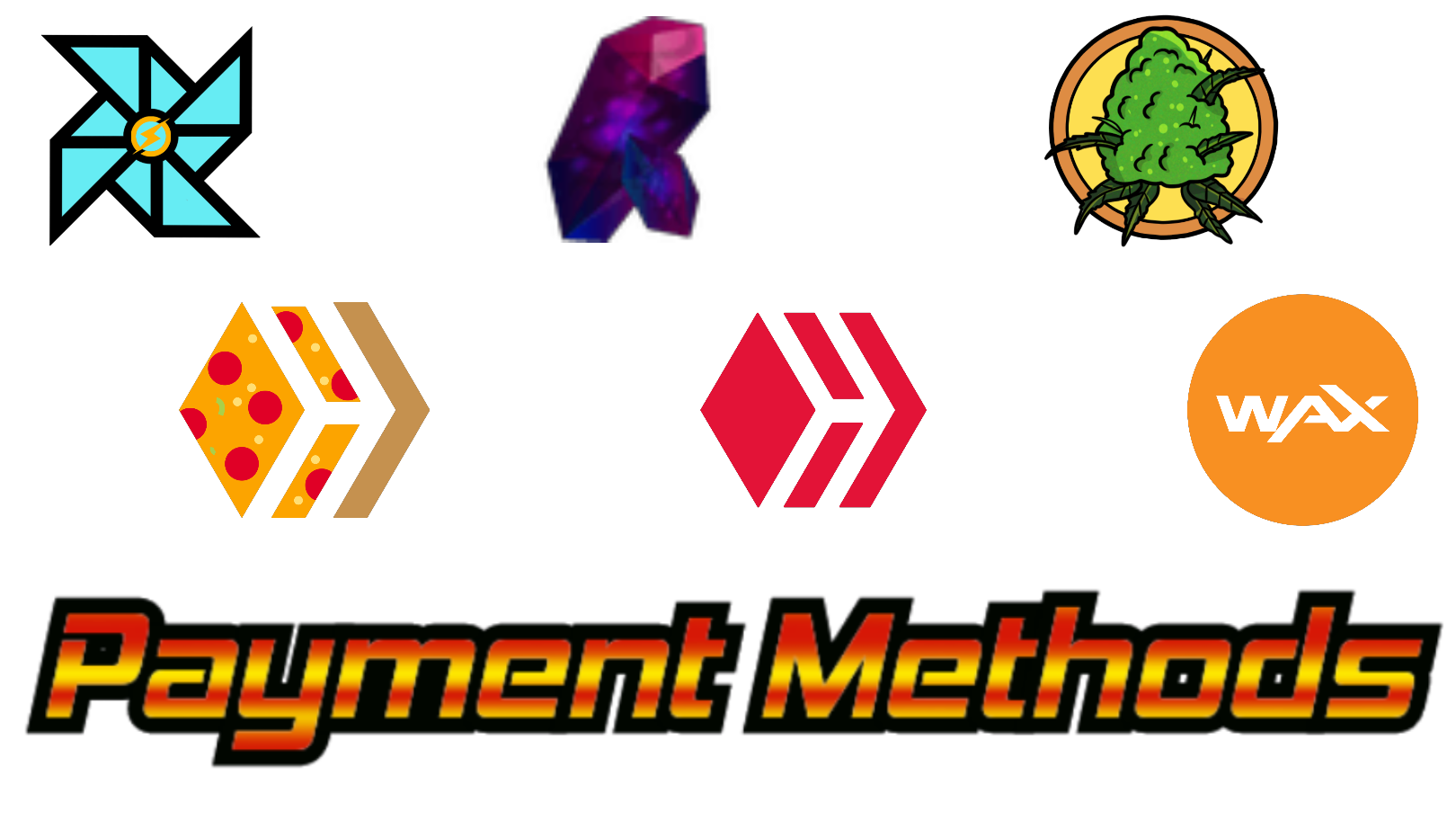 Now with BUDS joining their ranks The list of Crypto accepted to purchase packs of Rising Star NFTs include.
Splinterlands
DEC

Hash Kings
BUDS

Hive.blog
SWAP.HIVE

Pizza Bot
PIZZA

WAX Blockchain
WAXP

Project Liotes
LEN

Rising Star
STARBITs
Of course you could always use Pay Pal, That payment list is larger if you take into consideration the Rising Star colections NFTs are on multiple Blockchains.
Multiple Markets & payment options for an NFT colection is always a good sign. However call me a purest as I only get NFTs from my game earnings on Rising Star.



https://peakd.com/hive-195370/@risingstargame/you-can-now-buy-rising-star-packs-with-buds
Above is the officail anouncement about BUDs accepted as a payment method on Rising Star.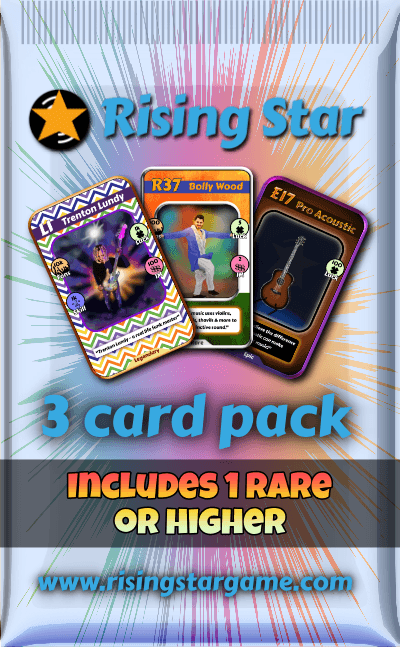 Look at all these payment methods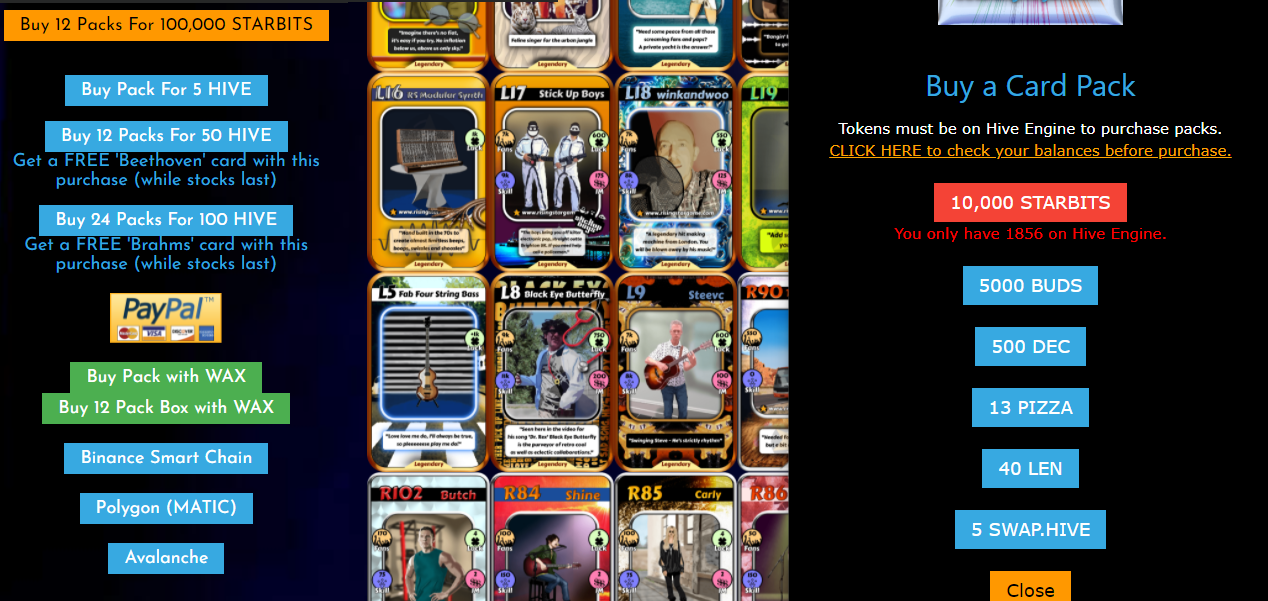 Thats a good sign for Rising Stars longevity & i have been playing almost a year if anything the P2P markt for Rising Star NFTs has improved.



Above are my Festivle World tour Wristband NFTs, when you get all of the wristbands in that area you can blend to get...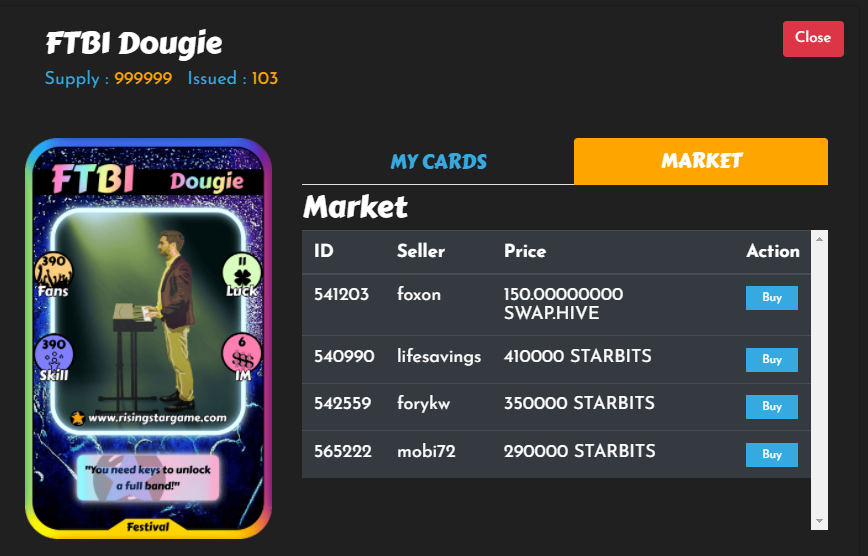 A band memeber NFT for that part of the festival world tour the 1 above is from the first part given its so rare you can just set a price. One thing I have learned with NFTs Rare = Value.



Its rising stars Haloween season so that means seasonal NFTs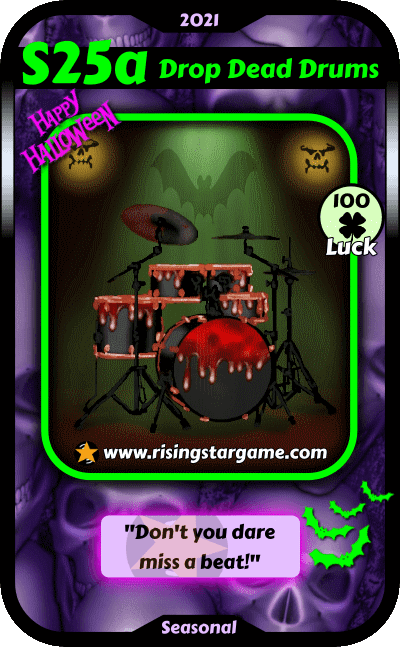 Now You have a Haloween specail mission & New bloody mary NFTs in packs or on the P2P market in game Details in the following link.
https://peakd.com/hive-195370/@risingstargame/new-seasonal-mission--new-blends-and-animated-cards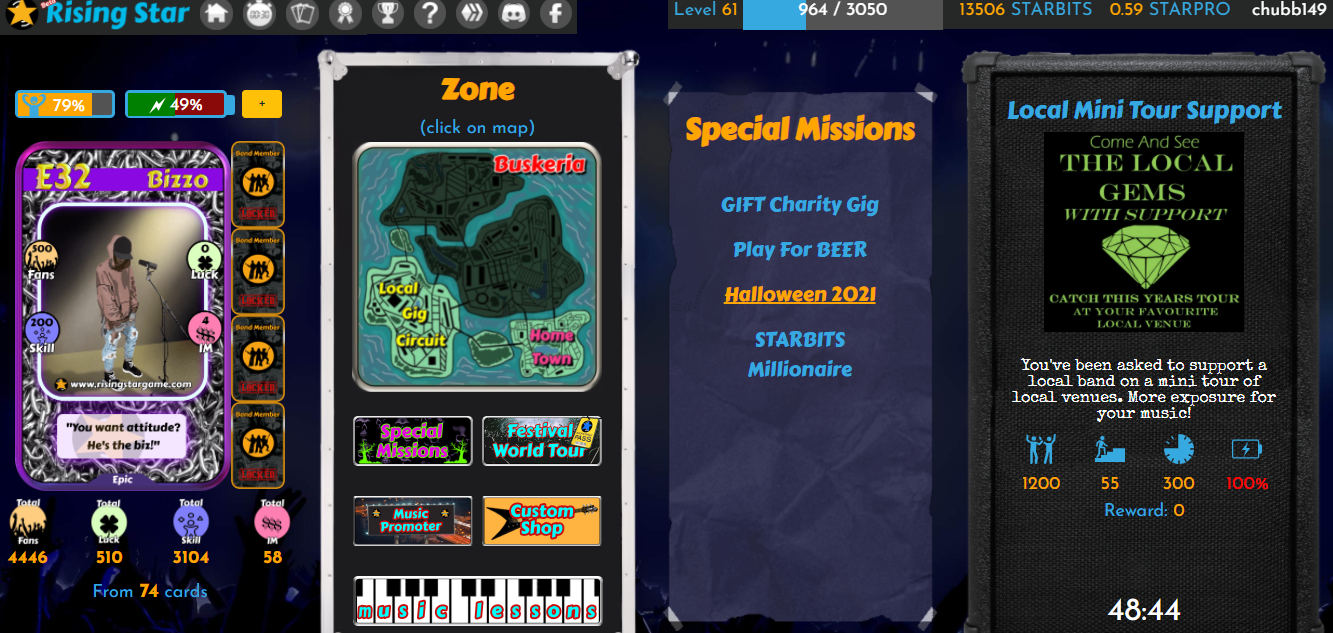 Scary part about these NFTs is their limited time window , so get one of the Haloween Rising Star NFTs You know ill be doing the same.
HashKings


So this Is nother play to earn game here on the HIVE blockchain, HashKings is where HIVE users can get BUDs.



You Need a Farmer NFT, A land Plot NFT, seed NFTs for that land Plot, & the HKWATER crypto from HashKings. Once you have all that from Hive Engine & or NFTmart.
https://nftm.art/buy/hkfarm
You can begin to grow Plants on Hashkings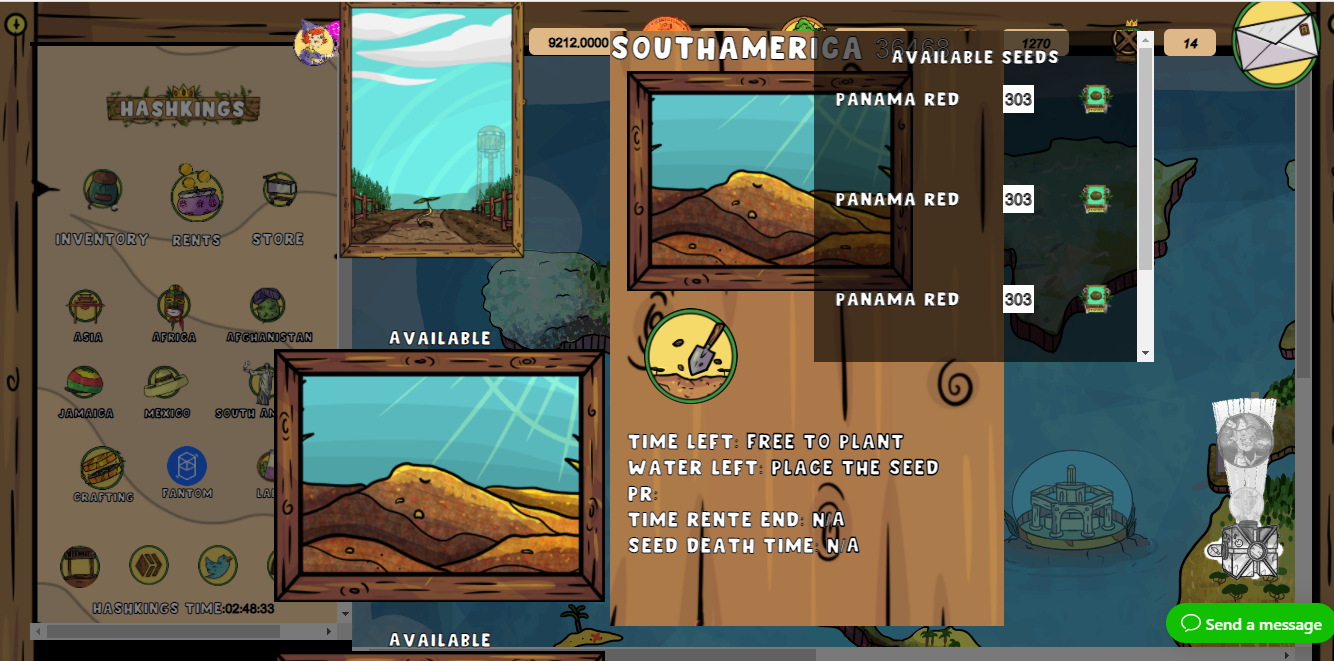 You plant + water seeds wait a few days then harvest BUDs, Though not free this Play to earn Game is cheap Rentals & the Requisit NFTs being well under $5 all tougether.



I have to say nows a good time to start playing with the New seeds & Raids game type not far off.
https://peakd.com/hashkings/@hashkings/specials-seeds-coming-to-hashkings
Above link is about the seeds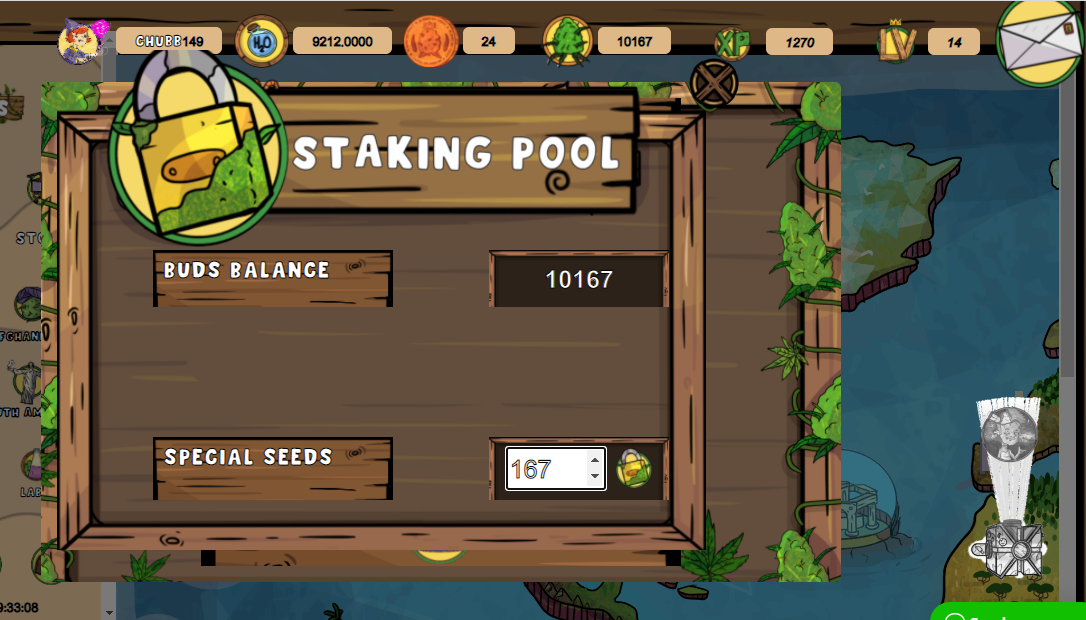 New section to the Mota Pool time to Dive on in to some new seeds by burning BUDs.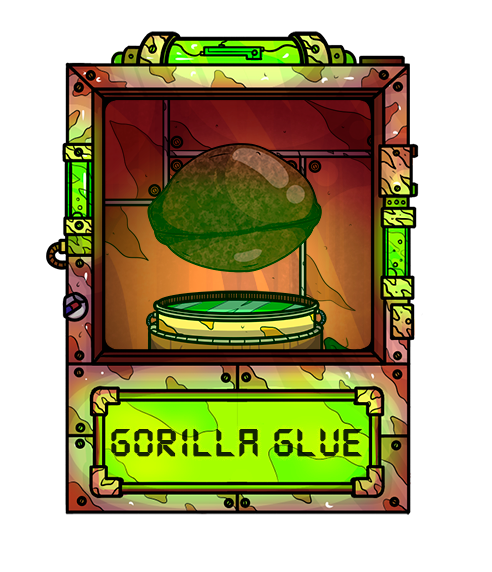 They also accept the PIZZA crypto as payment for their store.
Pizza
PIZZA a HIVE alt with a tip bot that seems to be fairly pervasive within the Play to Earn games of HIVE.



PIZZA first got my attention with Rising Star, as being accepted as payment for Packs. Latter PIZZA had this NFT colab with rising star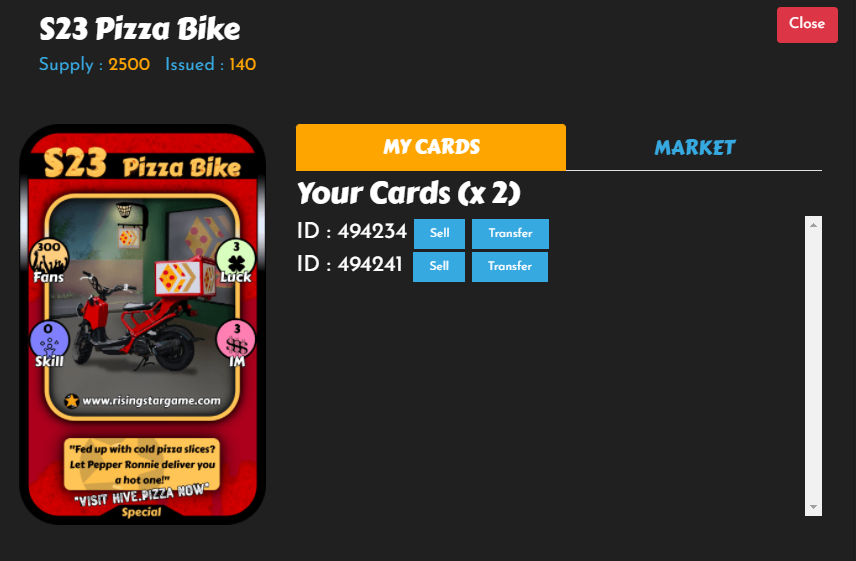 PIZZA also just began a partnerhip with Hash Kings, when it comes to play to earn Games of Hve Hash Kings & Rising Star are two Games & NFT colections I keep a close eye on.



Since PIZZA is involved with so many of the Games of HIVE Its already a project of Note especaily for Tip Bots. You add to this their on site store for Games, The burn use case, & awsome liquidity pools in my opinion.



Liquidity pools can be risky, but I like my return on this Diesel Pool thus far. PIZZA seems fairly pervasive in the Play to Earn projects on HIVE.
This is why I have been running the 2 for 1 on the PIZZA bot while pooring all I can into the PIZZA liquidity pools.
Because I see big things for this crypto as PIZZAs name comes up far to often when discussing play to earn and HIVE.
1Up
Just as I have had PIZZA on my radar 1Up has been showing up in all the right places, as its a newer token it may be hard to say for certain for many weather the 1up crypto will perform well.
I dont need any more info with the 1up Tribe or crypto. With NFTs / play to earn being the focus, with all the right companies like rising star & Hash Kings involved with 1up.



1up focusses on HIVE are my focus as well so I know its the right time the HIVE market Needs something like 1up to tie tougether all the disconected NFT content.
My airdrops are a perfect example of this no where to go on HIVE until now that really fit with NFT facts, Play to earn overviews, & airdrops.
Dcrops
I told you I would find something to side track me from rising star & Hashkings, I delivered.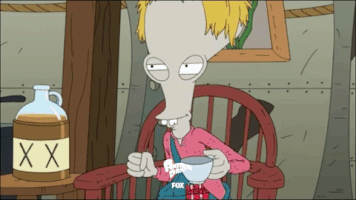 Seriously though another Play to earn game that has my atention is Dcrops, recently Dcrops added quests.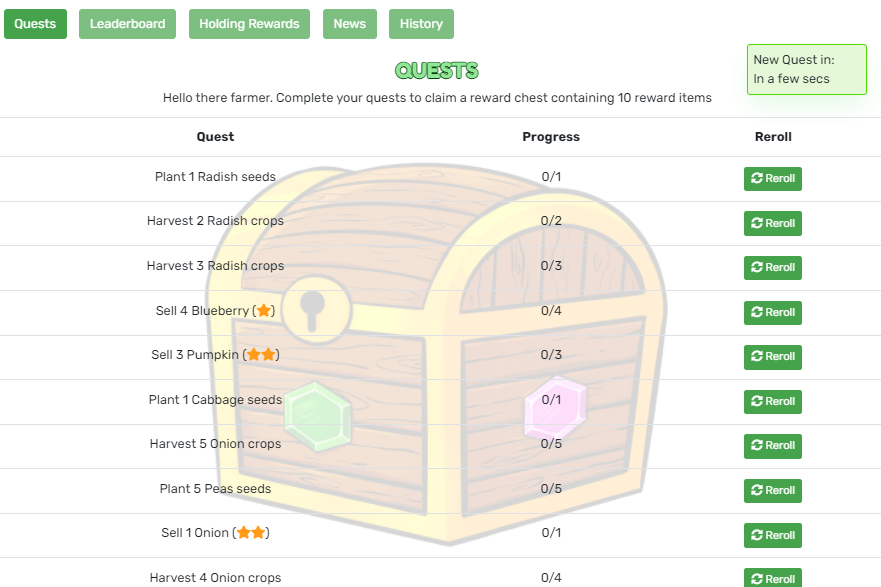 Info so new I don know what the rewards are yet. So a couple missed transactions later I have some Radish seeds so ill do the quest Plant 1 Radish seeds.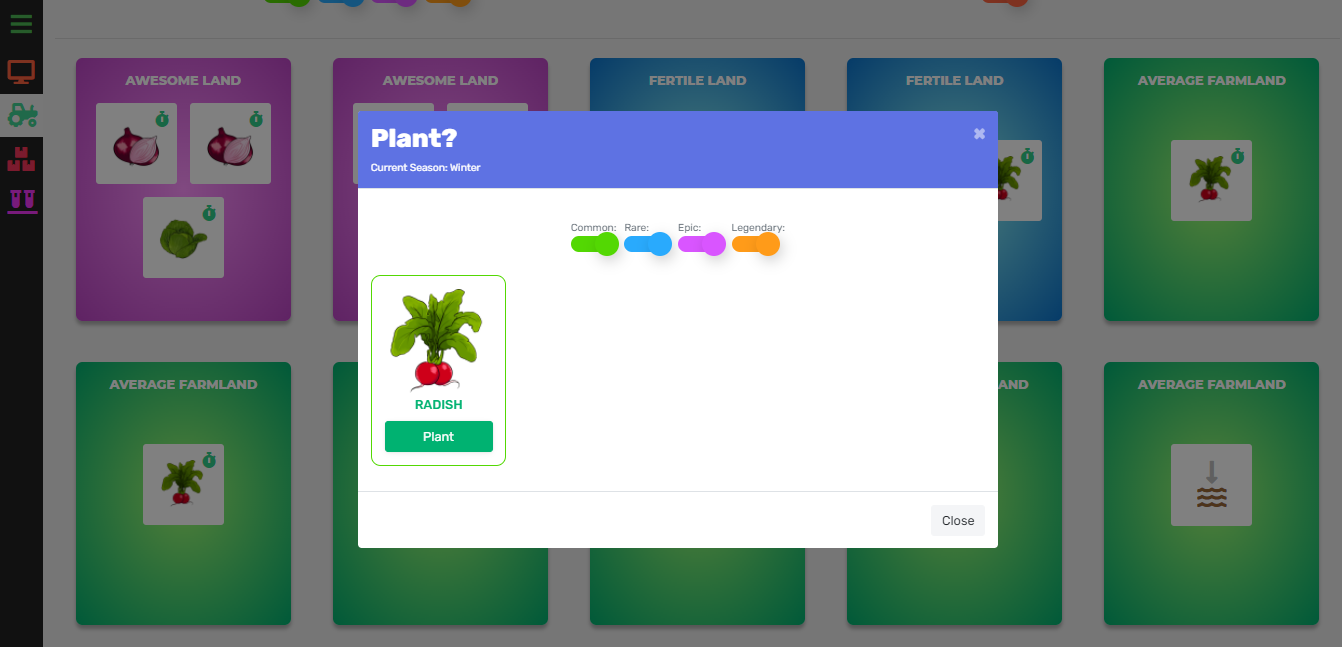 This is a brand new game feature I planted yesterday it wasnt a thumbnail.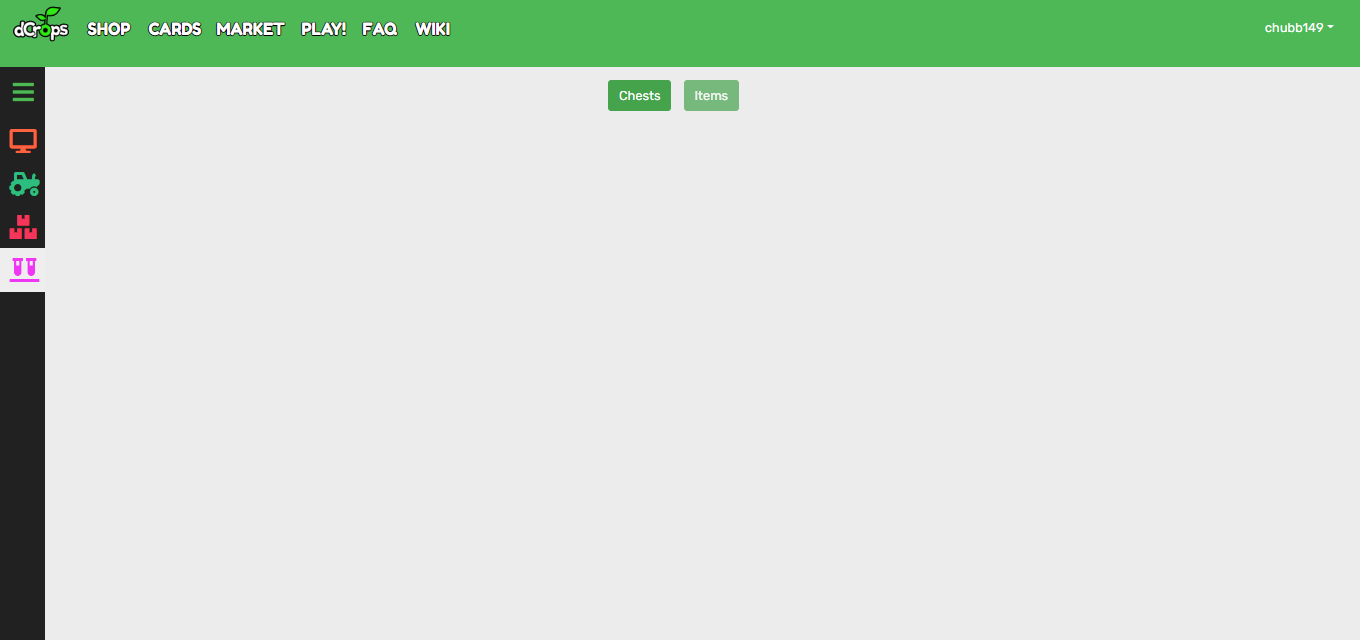 Aperently I have to do all quests to get rewards, but there are 10 per chest whatever they may be.
Dcrops is like a more simplistic Dcity but you grow crops not a city I honestly think its more fast paced Dcrops & the rewards seem to be easier to get.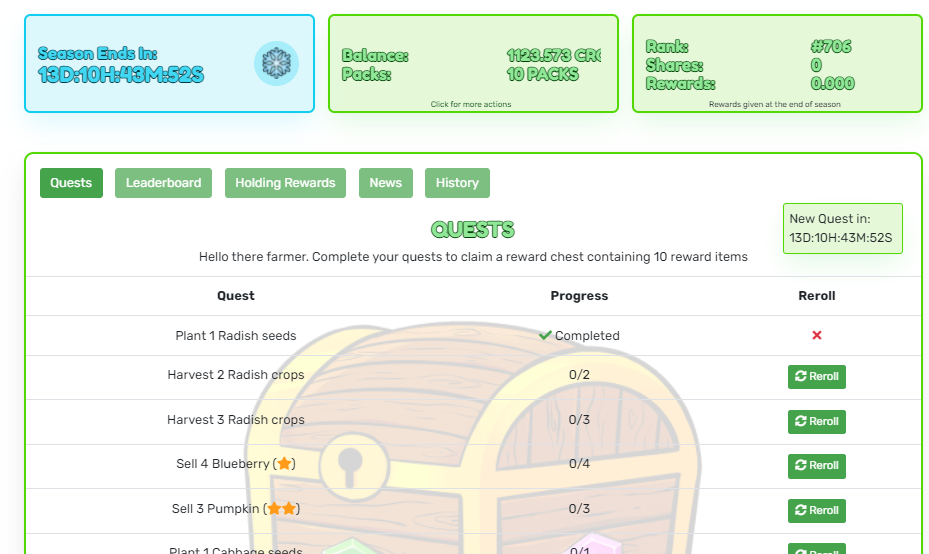 I Like the whole Dcrop CROP power HIVE payment system for players its great & if your into farming sims its your Blockchain game.
Want to try Dcrops out my referral is below
https://www.dcrops.com/?ref=chubb149
Play to earn pointers
My focus is WAX / HIVE blockchaingames & NFT colections, Sometimes I have just a little info that while helpfull is not enough for a write up.
Airdrop(s) How to
Two Airdrops Go out per post First to Hive then to PublishOx later that day. Making these airdrops random has helped to keep everything fair literally any reader can win. Airdrops like this are afordable as well making the revenue from posts go even further.
Thats why I keep publishing staggered & the same goes for the secondary airdrop Ill put the URL of the second airdrop PublishOx posts in the comments of the Hive posts. Ill tweet about every post.
https://twitter.com/Brandon36907436
https://www.publish0x.com/@Chubbie149
This will all start with the normal Hive post with airdrop & shortly after publishOx has the same post with a second airdrop check twitter for a quick reference.
Airdrop
One of 2 WAX NFT airdrops, containing 6 NFTs each posted first to Hive then shortly after a second one goes on my post to Publish OX.
You can find updates here & ill try to post the second URL from PublishOx in the comments.
https://www.publish0x.com/@Chubbie149
https://twitter.com/Brandon36907436
WAX NFT URL Airdrop
https://wax.atomichub.io/trading/link/389731?key=5JdbKoufBwmvBpifuKU3hWWvKTcvHH9Kb7ymadCTF8HyBm3acSz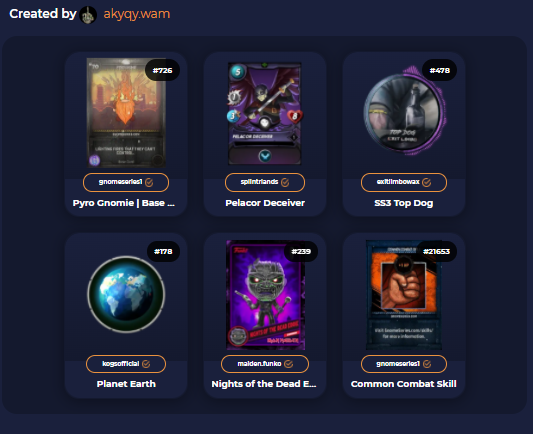 Please this is more important then ever to let others know in the comments, & thanks for participating enjoy your NFTs lucky reader.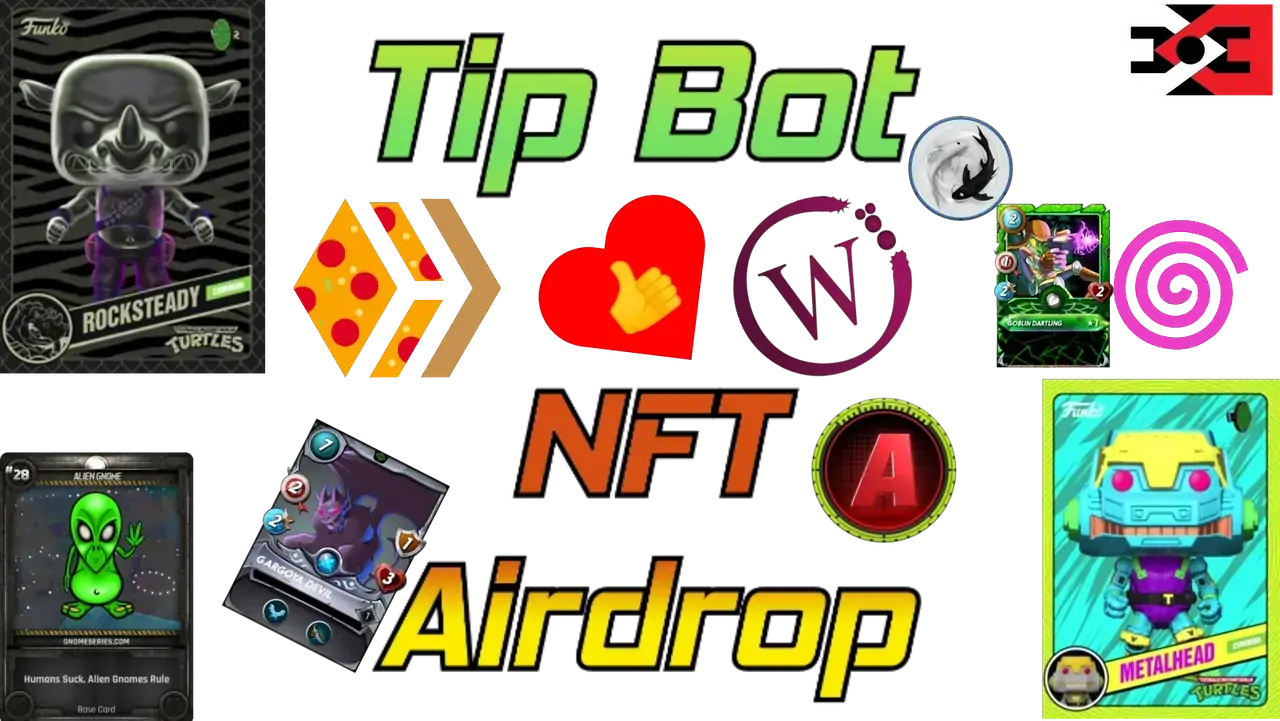 BEER is not working please dont use it, but all other tip Bots will work. Trigger Tip bot leave your WAX address get an NFT.
2 for 1 on triggering !PIZZA bot I'm currently running a special wow that's fun to type.



The statement while fun to type is still true 2 NFTs just trigger Pizza Bot & comment your WAX wallet address.
Social Media Second airdrop link PublishOX
Hive profile
https://ecency.com/@chubb149
Hive referral
https://peakd.com/register?ref=chubb149
NFT airdrops after Hive
https://www.publish0x.com/@Chubbie149
Join publish Ox
https://www.publish0x.com/?a=4QbYRK0dzq
Twitter
https://twitter.com/Brandon36907436
I accept donations if you feel like supporting more fantastic airdrops & ok posts. You can share / upvote via HIVE or PublishOx.
Donate WAX NFTs or Crypto here:
akyqy.wam
or here
https://wax.atomichub.io/explorer/account/akyqy.wam
My Twitter is linked to both Mask Network & Brave content creators, so you can also donate MASK or BAT to my twitter.
https://twitter.com/Brandon36907436
Under no obligation to do so it simply goes to increase the Airdrops & Possible future NFT give away events.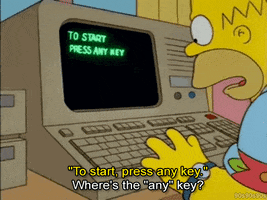 ---
---