Five from weedcash Friday
This is a weekly project intended to promote weedcash and its users projects off chain. Including the prices of WEED WEEDM and WEEDMM, mostly promoted on crypto user sites like PublishOx, Torum anywhere people already use crypto. Both including the potential profits from joining this project and the types of posts our users are creating. The news about the https://www.weedcash.org/ changes to usage and the easier access to our community.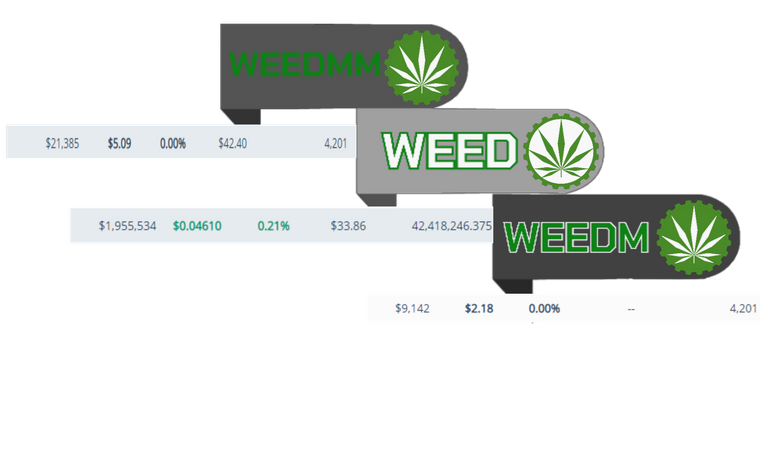 There seems to be some confusion as to why I'm doing this if it was for the money I would post literally anything else. Upvote dont upvote I cant figure out how to set the rewards to burn but ill work on it. Friday my posts are intended to give back i do use several hash tags but again its to attract new users one of which just joined and is featured this week. So far I have brought in 3 new users and a new one yet to post yesterday.
Torum
This weeks post
https://www.torum.com/post/602ebf2fb26d6d750d728324
The weed cash Clan I made and MOD
https://www.torum.com/clan/5fee848bc954e45599639dbd
Weedcash Company I made sure was included before I made the clan
https://www.torum.com/u/weedcash.network
PublishOx
https://www.publish0x.com/marijuana-economy/five-from-weedcash-friday-xpnropy
Social networks
This weeks posts
https://weedcash.network/hive-195708/@loonatic/weed-photo-s-of-my-plant
https://weedcash.network/hive-195708/@tonytrillions/60-days-until-4-20
https://weedcash.network/hive-195708/@jakiro12/this-beauty-is-reaching-my-height
https://weedcash.network/hive-195708/@oomorph/i-m-i-certified-now
https://weedcash.network/hive-195708/@elricmoonslayer/killer-kush-nug
This is not meant for me but to give back to weedcash check out the new improved
https://www.weedcash.org/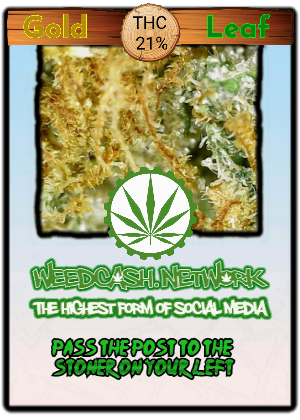 ---
---