Gnocity Team, Weedcash NFT producer now & my thoughts on what Weedcash NFTs could do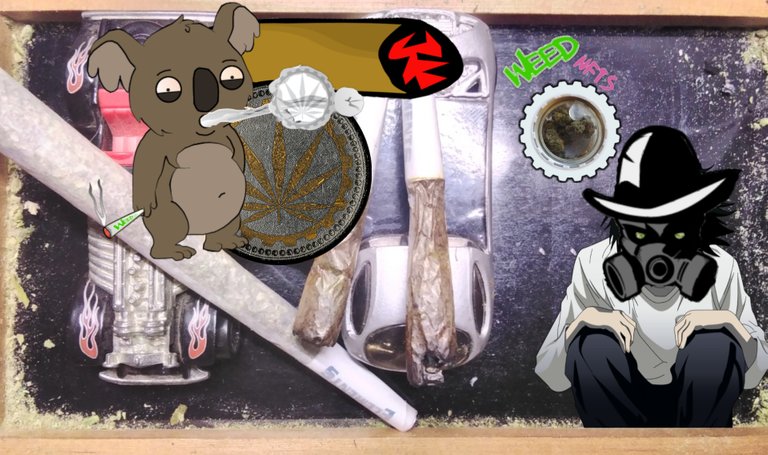 Gnome team captain & WEED NFT Creator whitelisting's, todays post goes over both Weedcash NFTs as well as NFT news from WAX.
Nike joining the Metaverse Is a clear sign reading the future is here, luckily for us the Future has blockchain supporting most of it in one way or another. Today I will go over vIRL NFTs what they are & why this is a integral part of the Metaverse going forward. Other then that I will talk Weedcash NFTs which I may now produce as I'm a Whitelisted NFT producer on the new Weedcash NFT store.
Finally I will go over a few WAX and HIVE play to earn games & NFT collections connected to cannabis. As with every write up I do todays also has 3 separate NFT airdrops.
Weedcash
First I want to apologize I have been incredibly busy for a stoner I try to post 1 time a week or more but only so many hours in a day you know.
I have been attempting to get the Torum Weedcash Clan active & moderated but I am as of writing the only weedcash user posting there.
https://www.torum.com/clan/5fee848bc954e45599639dbd
If your a weedcash user you can post a thread there, A Thread on Torum pays you 0.5625 XTM




So a Dollar extra for reposting your Weedcash content to the Torum Clan, all the parties involved such as Torums Creator & CEO as well as Weedcashes Creator have approved the Torum weedcash clan. Join Torum get 7.5 XTM link below.
https://www.torum.com/signup?referral_code=chubb149
Now Torum has been mentioned & I'm done with formalities for now. For those unaware Weedcash now has a NFT market & I'm one of its White listed NFT producers.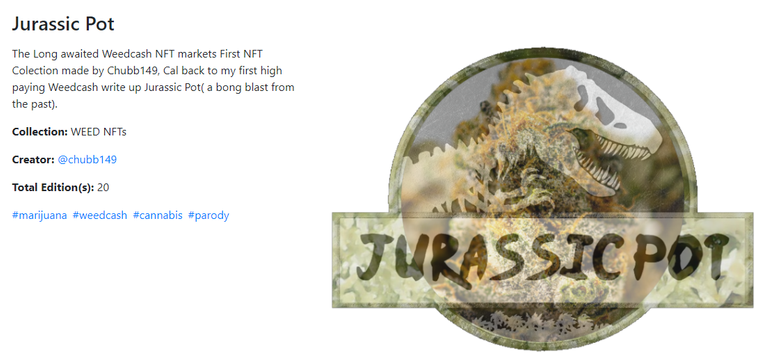 https://www.weedcash.network/nfts/market
I think I was the first NFT colection Listed on the market for sale, My first ever Weedcash NFT from my WEED NFTs colection is on sale now for the very low cost of 5 WEED.
Like many things NFT I try my best to use most blockchains NFT production features if only once just to understand the technical limits of your average NFT produced.
WAX cheats using both EOSIO & POS properties from both WAXP & WAXE this is why its far easier for smart contract utilization / customization.
When you talk NFT production on say EOS, BSC, or XTZ is much more rudimentary you can have sperate processes handled with your own Dapp, but assuming you utilize an NFT markets production option your customization is limited.
From producing HIVE NFTs on Palnet I'm familiar with what limitations the NFTs have on most of the NFT markets of HIVE.
While limited in capabilities that doesn't mean nothing can be accomplished with HIVE NFTs.
Weedcashes NFTs are still on blockchain after all, this while rudimentary is still very useful. Verifiable ownership for instance is a strength of NFTs most ignore, other then in regards to the number produced indicating rarity.
I have some hopes regarding weedcash NFTs ill go over later in the write up ideas that could be accomplished with the tools at Weedcashes disposal.
Weedcash could realistically accomplish something no NFT colection ever has before literally the best advertising to be a bud NFT trail blazer.
First ill explain what NFT market trends indicate in regards to certain types of NFTs.
vIRL NFTs
A vIRL NFT sounds complex but its very simplistic you utilize the verifiable unique nature of NFTs to Tokenize ownership of real world goods.
What is vIRL NFT?
vIRL (virtual-in-real-life) NFTs offer a way to own physical items without them being delivered to you.
The issues tangible goods face in being shipped Collectibles like say Nike Shoes, Hot Wheels Cars, Meteorites, Pokémon Cards hell even actual Lamborghini cars & property have been tokenized into NFTs.
While we may not be able to accomplish everything WAX can vIRLs give Weedcash, Hivelist, or any HIVE tribe with both Consumer goods & NFTs a fighting chance in this crazy market.
Just one thought I'm working on is vIRLs on HIVE somehow Tokenizing Merch.
Farming Tales
I spotted this NFT colection & play to earn game a while ago
https://ecency.com/hive-183630/@chubb149/torums-xtm-ido-farming-tales
2 months ago I bought a pack for an unboxing Knowing there was something special to their project. Unfortunately I short sold $6,000 worth of NFTs for $50 Kick myself daily.
Farming Tales is Special not only because its a revolutionary play to earn but also a Trail blazer in vIRL NFTs.
https://hive.blog/@farmingtales a HIVE account indirectly connected to the game.


Representing Real farms & real farms with NFTs a vIRL NFT farm connected to a play to earn game.


Like the vIRL NFT trees I had planted, NFTs can be much more then a doodle or game item.



Hemp Grow vIRL NFTs will be added in the future at some point
to Farming Tales which means this is basically a weed (hemp) grow vIRL NFT colection.



There are now BLU / SEST Liquidity pools on Bludac.

https://bludac.io/pools/starter
Hemp vIRL NFT these words repeated in my mind every time I think of the Weedcash store & NFTs.
Weedcash NFTs Ideas
This Idea while great isn't necessarily anything I can accomplish myself, but the NFT market should freak out about it.
vIRL NFTs are all the rage all they are is a real world good attached to a redeemable NFT.
Weedcash store has goods such as hemp flower for sale already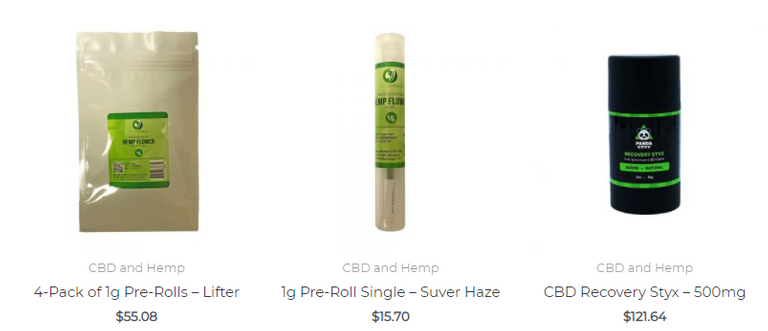 So happy with this Weedcash the store accepts WEED or other crypto as payment for any number of CBD flower products pipes & merch.
Still use my Weedcash coffee mug happy customer you can check it out yourself link below.
https://weedcash.store/
Now that we can produce & sell Weedcash NFTs. I purpose we try & accomplish something relatively easy / cheap but creative enough to be something that makes Weedcash NFTs stand out.
A vIRL NFT for Hemp flower A Toke-able Token, A burn use case with a Buzz.
This applies to Merch to like https://ecency.com/@canna-curate merch in vIRL NFT form.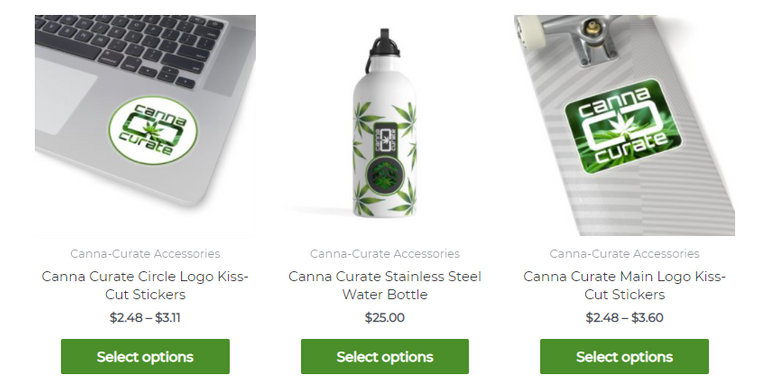 Brand awareness at its best a Bud burn use case advertises itself, the merch vIRL NFTs are literally something Nike is currently doing.
To the best of my Knowledge no ones done a Smokable Cannabis Hemp Flower vIRL NFT.
Small Merch vIRL NFTs are something I would recommend to Hash Kings, Weedcash, or Hivelist may seem like a splitting hairs thing to us as we see the mechanics of it all.
However the NFT market loves this kind of meaningless thing & I can prove it. The vIRL craze more or less started with the WAX market as its carbon neutral making adding Shipping to NFTs more acceptable then adding it to ETH NFTs.
Funko pop Took a few collectables added them to a vIRL NFT colection with a colection completion requirement & re-sold over $2,000,000 worth.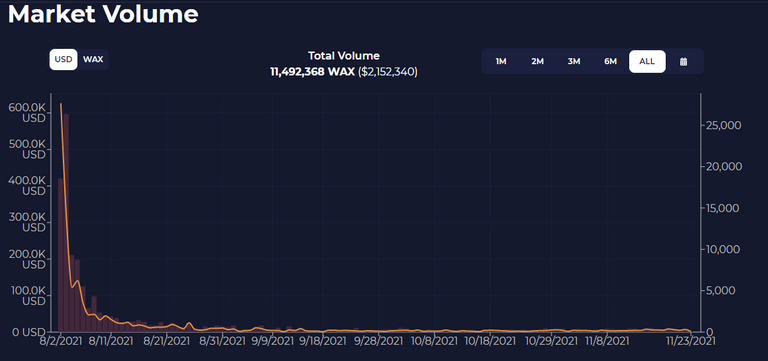 This is after they sold the packs themselves for $500,000 at launch selling all 30,000 NFT packs in an afternoon.
All to get a chance at a Funko pop TMNT Teenage Mutant Ninja Turtles collectable from the vIRL NFT system.
That's around $2,650,000 the market spent on what amounts to a few $100 collectables & nothing else no game no staking just a Funko pop collectable sometimes not even that.
Mattel just launched Hot wheels NFTs that are vIRL NFTs not as popular as the funko lines but not bad & Hot wheels is just companies testing the waters of this type of vIRL NFT mechanism.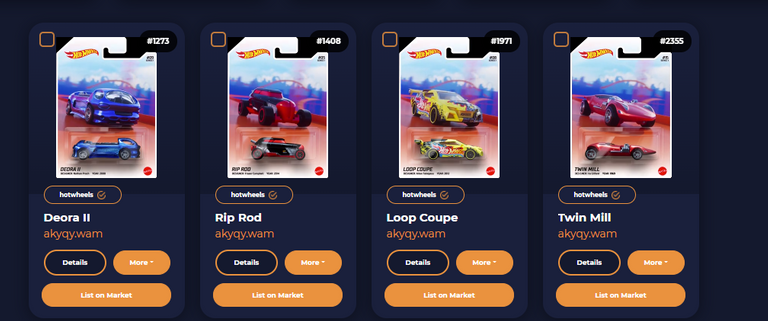 Not how I would have handled Hot wheels NFT line but cool none the less.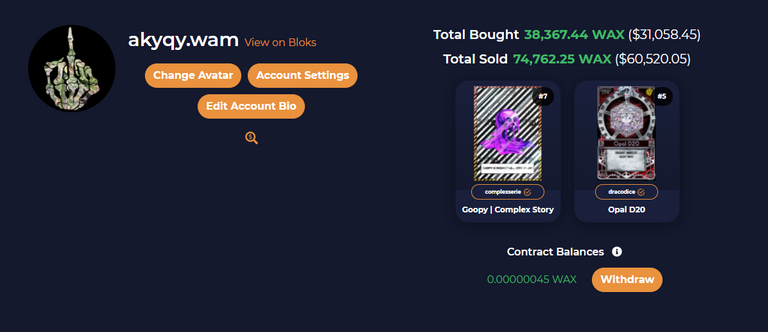 I move volume when it comes to NFT lines on WAX my intention is to give Weedcash NFTs a leg up with what the market likes. Right now that's play to earn games, Staking, & vIRL NFTs.
Make the first ever Toke-able Token that shit gets you noticed
A bud burn use case.
Hemp Flower vIRL NFTs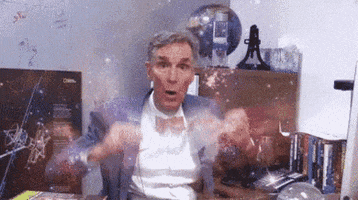 Just Specify in the NFT description to contact via discord for Item redemption usually before a certain date like a year or some expiration for the vIRL NFT redemption for the Item. Specify value if you want I have seen things go to well & creators having to issue a statement due to the price getting out of control high.
NFTs like this could be more a promotional tool for like a contest or event making it seem more legit due to its temporary tradeable NFT status why merch would be ideal for them as well as the hemp flower.
Perhaps I'm wrong this could be to much to suggest, just appears the necessary parts to make this work exist all be it separately.
Ganja Gnomes / I need 1 more player
Gnocity launched land plots & teams recently in their WAX play to earn game. This caused their colection to shoot to the top of Nefty blocks, Gnocity seems a little childish granted but its a solid active play to earn game.



I am putting my own team or clan if you will in Gnocity & I need 1 more player to start competing in the team brackets.




Free to join my team I prefer your already playing Gnocity but I could get you everything to play if needed.
https://www.gnocity.io/



Just bought a land plot & the Team building NFT all this will eventually be connected to one another so having a fully built team of players early is best.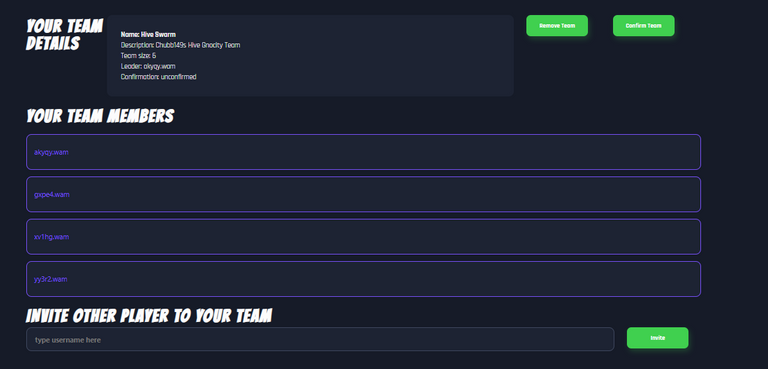 Let me know in the comments if you want to join my Gnocity Team I would really appreciate finding our last Team member.



Pro Gnocity trick there are now WAX alt liquidity pools GNOKEN BLU are paired on Alcor & the pairing Staked to Bludac for BLU payout daily.
With WAX gas fees being non existent due to network CPU staking on WAX covering the transactional network usage for token creation IE claiming.
One catch the Dapp provider pays for ram usage by everyone's blockchain interactions, So those that wish to use the liquidity pools on Bludac must have a NFT pass for whitelisting.
The Whitelisting NFT pass for Bludac is a 1 time purchase & can be found here.
https://neftyblocks.com/c/bludac
Bludac site
https://bludac.io/pools/og



Gamification of DeFi get use to that notion.
https://wax.alcor.exchange/swap
Weedcash Logo in NFTs
I have a tinny clarification request for https://ecency.com/@richardcrill or any of the weedcash staff is it ok to utilize the weedcash logo in mild parody for the weedcash NFTs or no?
Stuff like this for instance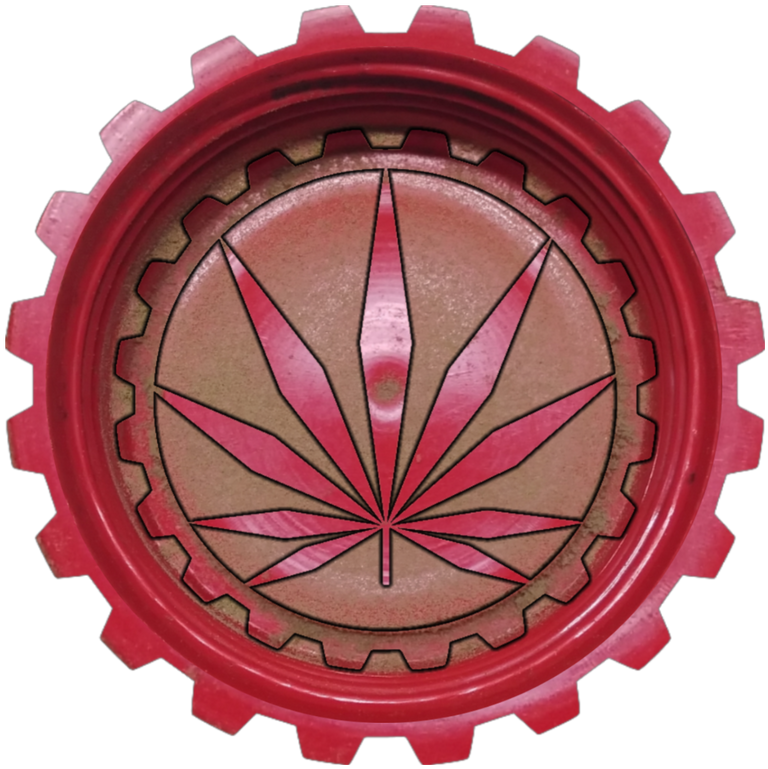 Something not a outright copy but creative usage of the imagery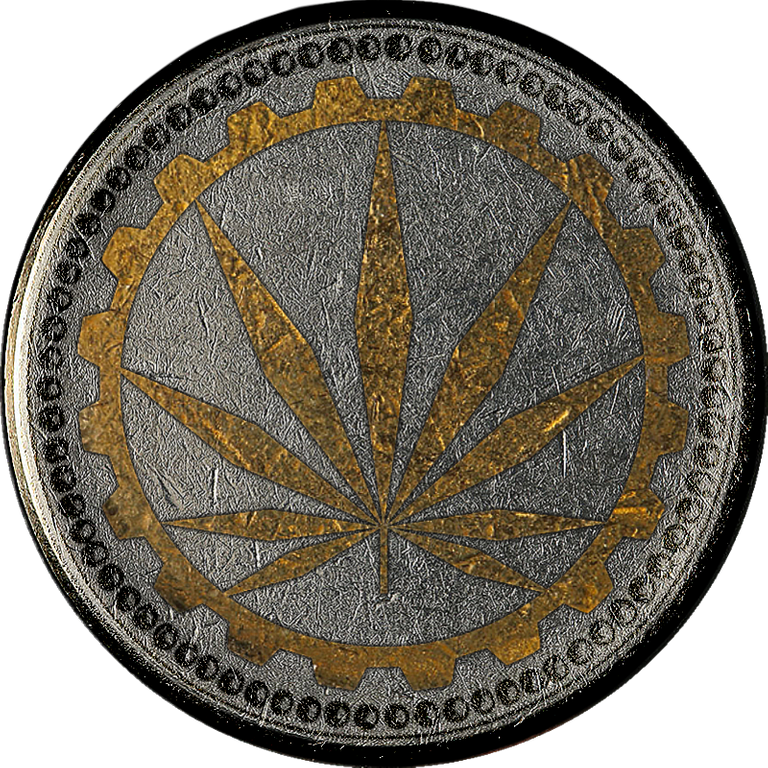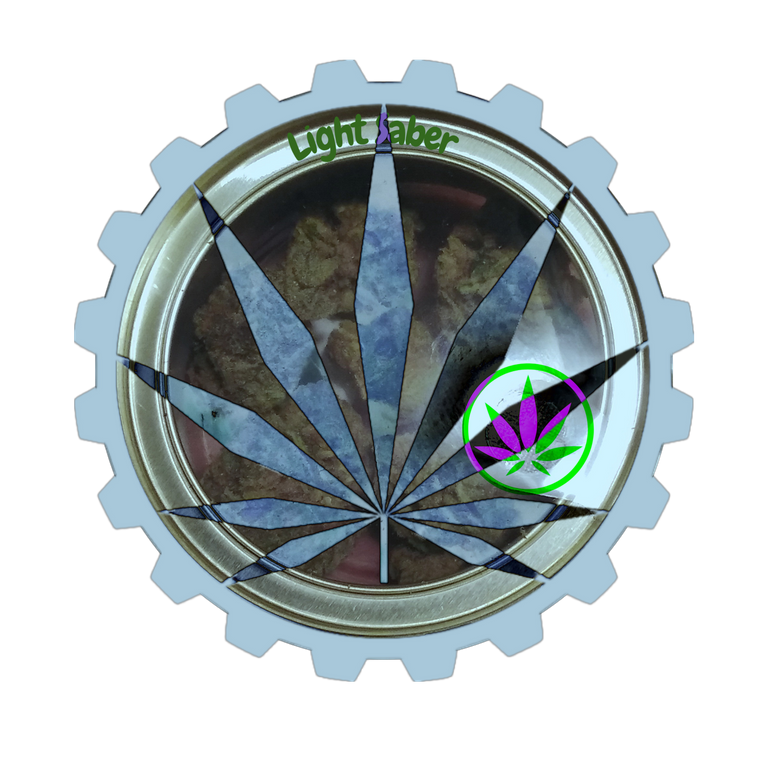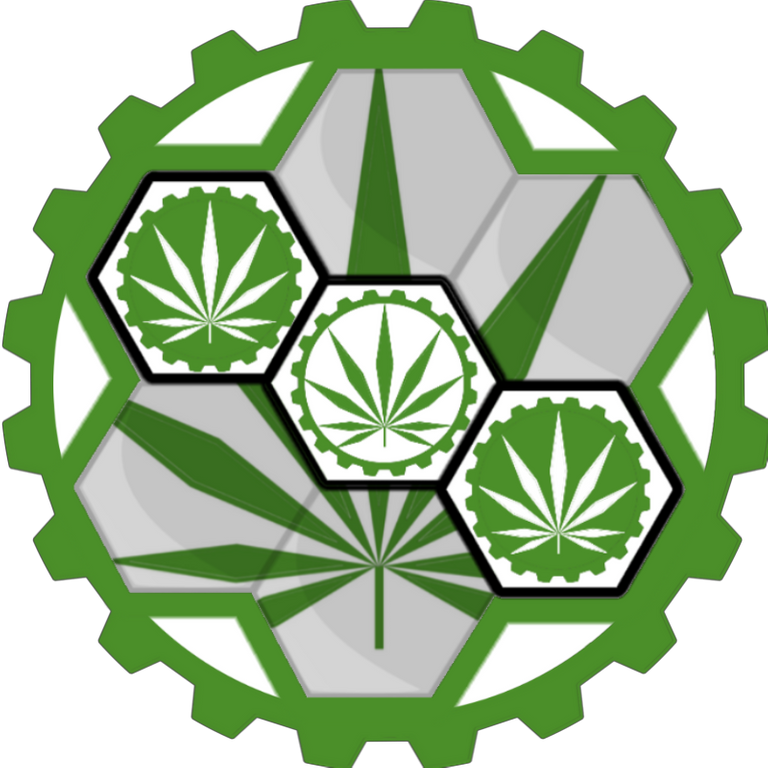 Simplistic designs like this I have a bunch of pre made allowing me to fill up the NFT market a little quicker.
Not going to charge a bunch for them they likely will serve more of a promotional role or cheap purchase.
Every one has been cool about this sort of thing before I just dont want to step on toes, a weedcash team player & dont want to do anything offensive.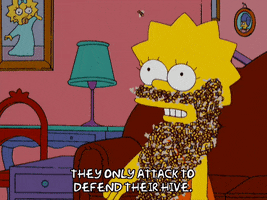 Bludac & WAX pot collections
Not that all of the DeFi site Bludac liquidity pairings are cannabis related crypto I happen to know almost 10 of the liquidity pool coins are in one way or another connected to pot.



There are obvious ones like the BLU / LEEF Pairing, but I know every WAX alt & their connected projects.



SEST from Farming tales which will have Hemp growing & harvesting soon. https://www.farmingtales.io/



Straight up stoner colection BroBro420 https://brobros420.com/



Green Rabbit (SHELL) founded by a dispensary owner from cali 420 references all over the names in the NFT colection.



DUST connected to a telegram play to earn & WAX NFT colection with these.👇https://t.me/niftywizardslobby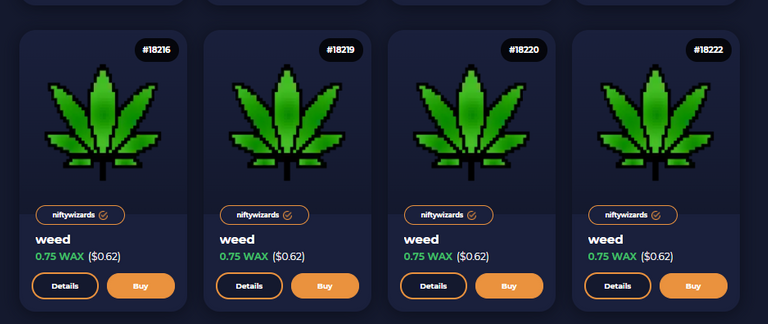 GNOKEN from the play to earn Gnocity https://www.gnocity.io/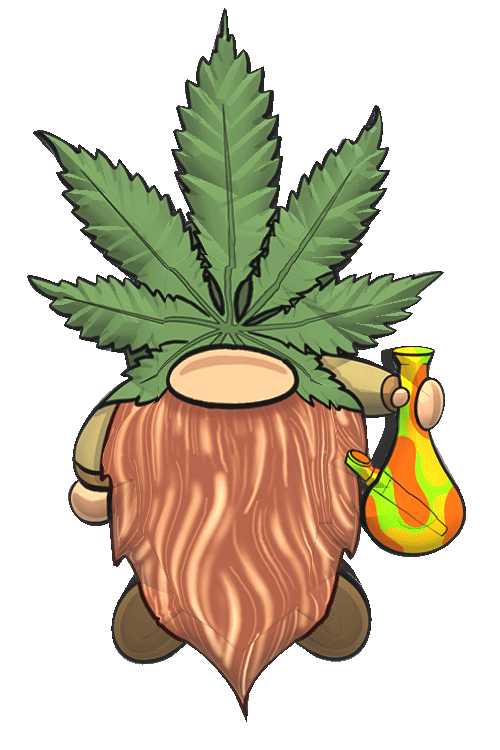 Little stoner Gnomes Death battle as a play to earn its like Gremlins 2 level of high at a pitch meeting.
The point is a few months ago not one real weed colection on WAX we have to try harder as we are viewed as a novelty.
Now the play to earns that have weed involved with their NFTs or games are leading the pack.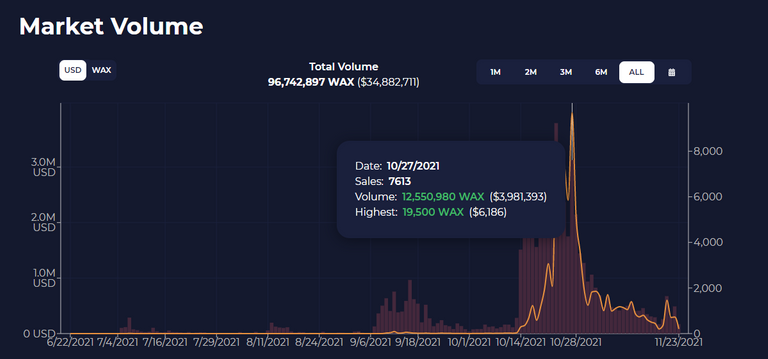 Farming Tales NFT second hand sales on atomic hub only over $34,000,000 This shits not common on WAX at all. Not to mention this is Farming Tales the Game where you will have Hemp producing NFTs IRL & in game.
https://www.farmingtales.io/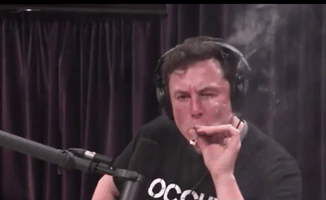 KOG mint lab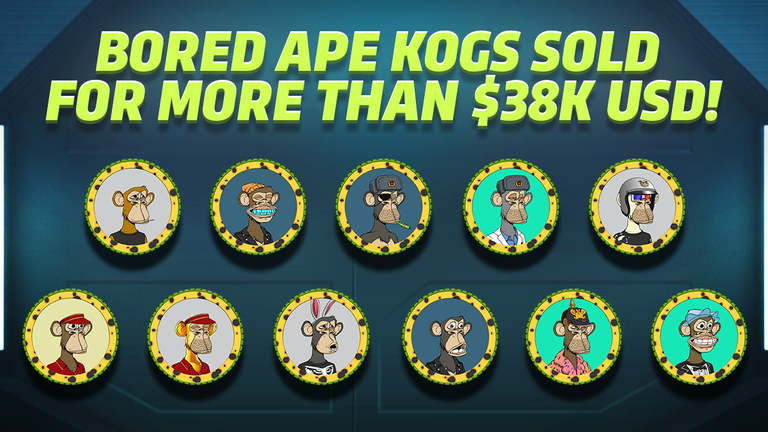 Other then the KOGs play to earn game launching their public beta soon keep a eye out for it on play store.
They have been rather busy with site redesigns & new NFT functionality at KOGs.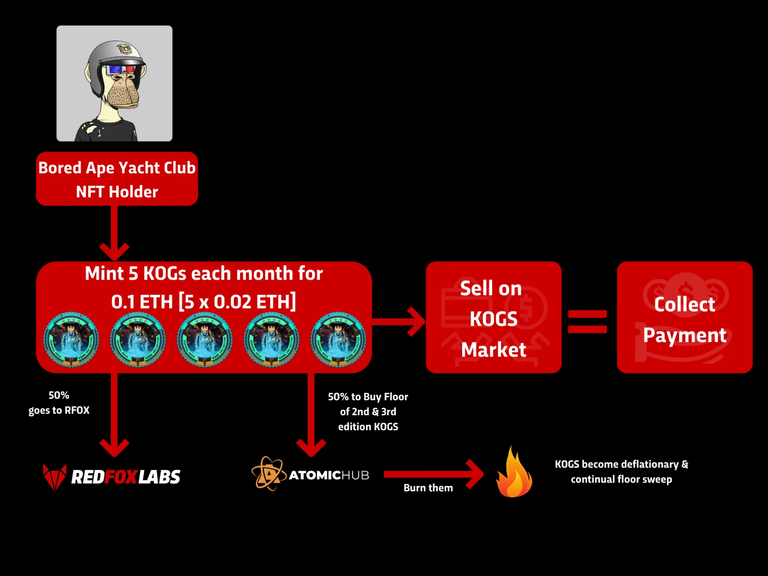 Using ETH NFTs Board Apes & the KOGs Mint Lab, you can Mint new custom KOGs that are sellable on WAX.



Truly impressive as they with this set up are utilizing 3 blockchains 2 different NFT collections & everything involved has Staking & or play to earn connections.
I have a sneaking suspicion this is the first practical usage of 👇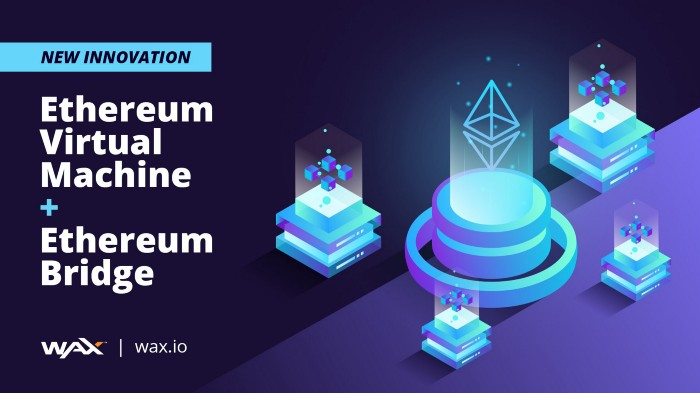 Yeah this is beyond ground breaking in the NFT world Truly all these must reads.
https://wax-io.medium.com/psa-ethereum-virtual-machine-and-eth-bridge-coming-to-wax-plus-100-million-wax-fund-for-defi-9920192f0070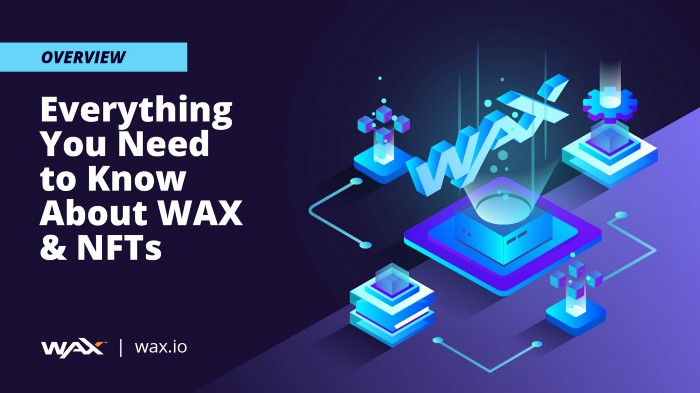 https://wax-io.medium.com/everything-you-need-to-know-about-wax-nfts-eb9dfa59117e?source=user_profile---------16-------------------------------
WAX changed so much lately & has been making practical onboarding of ETH or BSC NFTs a reality KOGs mint Lab I think is step one of many.
This was cool
Odd my last post was picked up by Bitshares magazine whom featured my work on their site.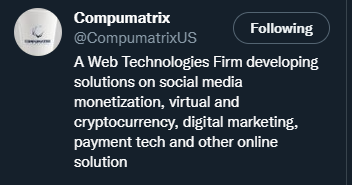 Utilizing this 👆 Twitter account featured this post 👇 as I broke the story on Hodl God maps & Farming tales updates first
https://ecency.com/hive-102223/@chubb149/bludac-wax-defi-gnocity-and
Here's the site it was uploaded to
http://bitsharesmagazine.com/
Though I was replaced with Splinterlands post today so here is a screen grab.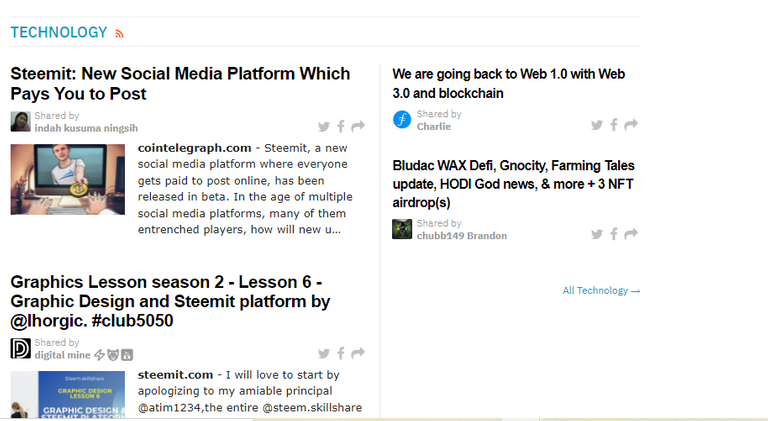 Kind of cool you know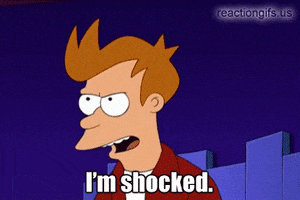 Owens & Bludac news
Owens the secondary NFT site to find my inventory has ETH & WAX NFTs on their market & you can utilize a Credit or Debit card instead of crypto.
https://www.owens.market/



I'm now White listed for NFT production there as well as weedcash now to produce NFTs. Just a little update with Owens keeping readers informed.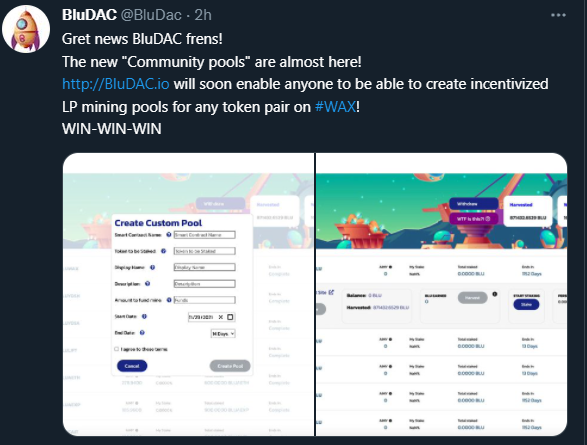 Bigger News with Bludac If you use HIVE liquidity pools you may be familiar with the concept of community made liquidity pools.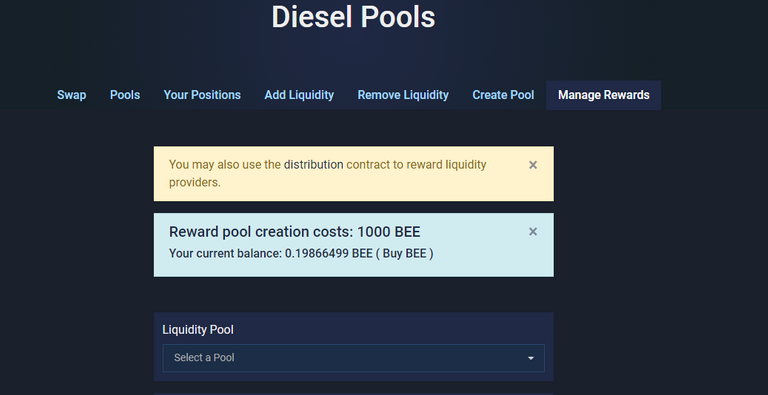 Bludac announced this feature will soon be added to bludac for WAX pairings. Big news wrapped assets are becoming something actually doable with WAX.
Since there are wrapped assets WAX liquidity pools on HIVE its about time we do the inverse on WAX for HIVE or something like it.
Airdrop
3 WAX airdrops easy as 1,2,3
1st HIVE


2nd PublishOx


3rd Torum



I stagger the posts keeping it random for best results check the comments of HIVE posts as they get the URLs first for the 2nd & 3rd posts.
All 3 platforms free to use & all 3 Airdrops of = Value the random nature keeps these airdrops truly fair.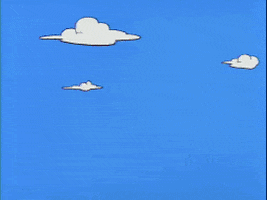 One of 3 WAX NFT airdrops, containing 4 NFTs each posted first to Hive then shortly after a second one goes on my post to Publish OX & the 3rd & final airdrop on my Torum.
You can find updates here, ill try to post the second URL from PublishOx & 3rd Torum URL in the comments.
@chubb149
https://www.publish0x.com/@Chubbie149
https://www.torum.com/u/chubb149
https://twitter.com/Brandon36907436
WAX NFT URL Airdrop
https://wax.atomichub.io/trading/link/551787?key=5KW71S8F2C8fZ6xBGQMAVsmRv8zz9JRB9r3QXiYmur1WvZg3g2e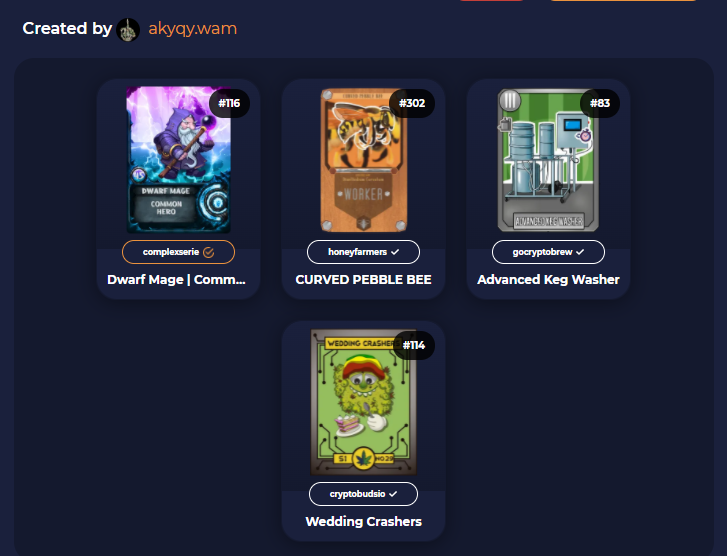 If your the lucky reader please let other readers know via comments it helps.
Social Media Second airdrop link PublishOx
Hive profile
@chubb149
Hive referral
https://peakd.com/register?ref=chubb149
NFT airdrops after Hive
https://www.publish0x.com/@Chubbie149
Join publish Ox
https://www.publish0x.com/?a=4QbYRK0dzq
Join Torum
https://www.torum.com/signup?referral_code=chubb149
Torum
https://www.torum.com/u/chubb149
Twitter
https://twitter.com/Brandon36907436
I accept donations if you feel like supporting more fantastic airdrops & ok posts. You can share / upvote via HIVE or PublishOx.
Donate WAX NFTs or Crypto here:
akyqy.wam
or here
https://wax.atomichub.io/explorer/account/akyqy.wam
My Twitter is linked to both Mask Network & Brave content creators, so you can also donate MASK or BAT to my twitter.
https://twitter.com/Brandon36907436
Under no obligation to do so it simply goes to increase the Airdrops & Possible future NFT give away events.
Torum Gifts also count as donations & are appreciated.
https://www.torum.com/u/chubb149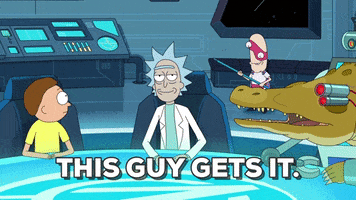 Still 1 spot left on my Gnocity Team Interested in joining leave your WAX address + Gnocity in the comments.
I just need 1 more team mate that plays the game as I'm signed up for the 6v6 Team battle $15,000 Top prize split 6 ways. A team costs around $15 7,000 GNOKEN you may join my team for free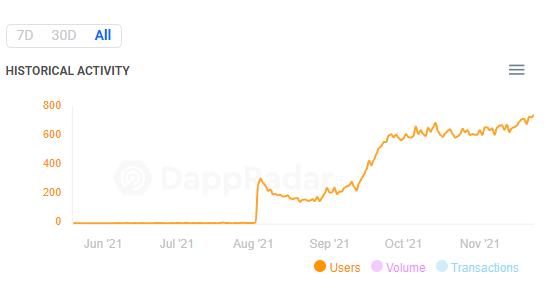 Gnocity stats little guy is growing up



Speaking of nice to see all the crypto prices are right with the world Congrats HIVE, WEED, & LIST new you had it in you.
Not going to add the what am I smoking section because for 1 my camera station is less then ideal at the moment. While the 2nd reason is now with me Making Weedcash NFTs now I can post about NFTs on Weedcash & dont have to stretch content to be applicable.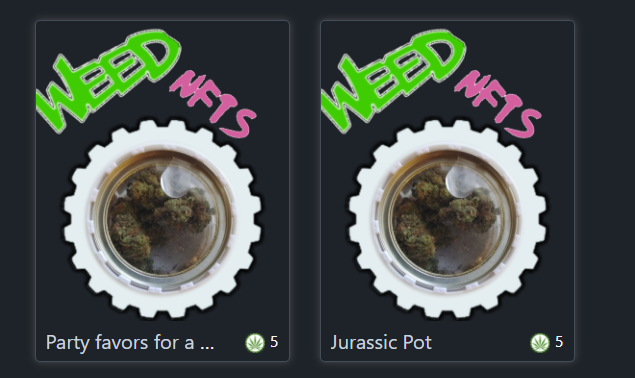 5 WEED each 👆
Thus far 2 NFTs on the weedcash NFT market, ill try & mint a new one every week at least once. Still getting logistics sorted but the novelty Tokens will stay affordable anything more expensive I mint will have bells & whistles.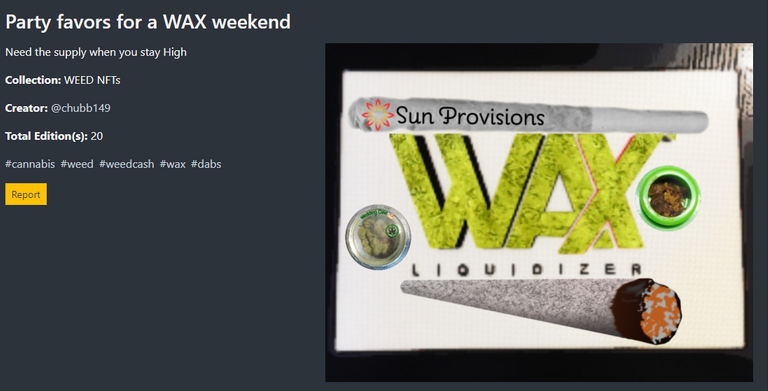 Spoken to both Sun provisions owner & the staff at WAX liquidizer neither cares about their Brand being Tokenized so that will be fun to mess with.
I would like to set up parody NFTs utilizing the WEED logo like these but again I have to run it by some one in charge at Weedcash first.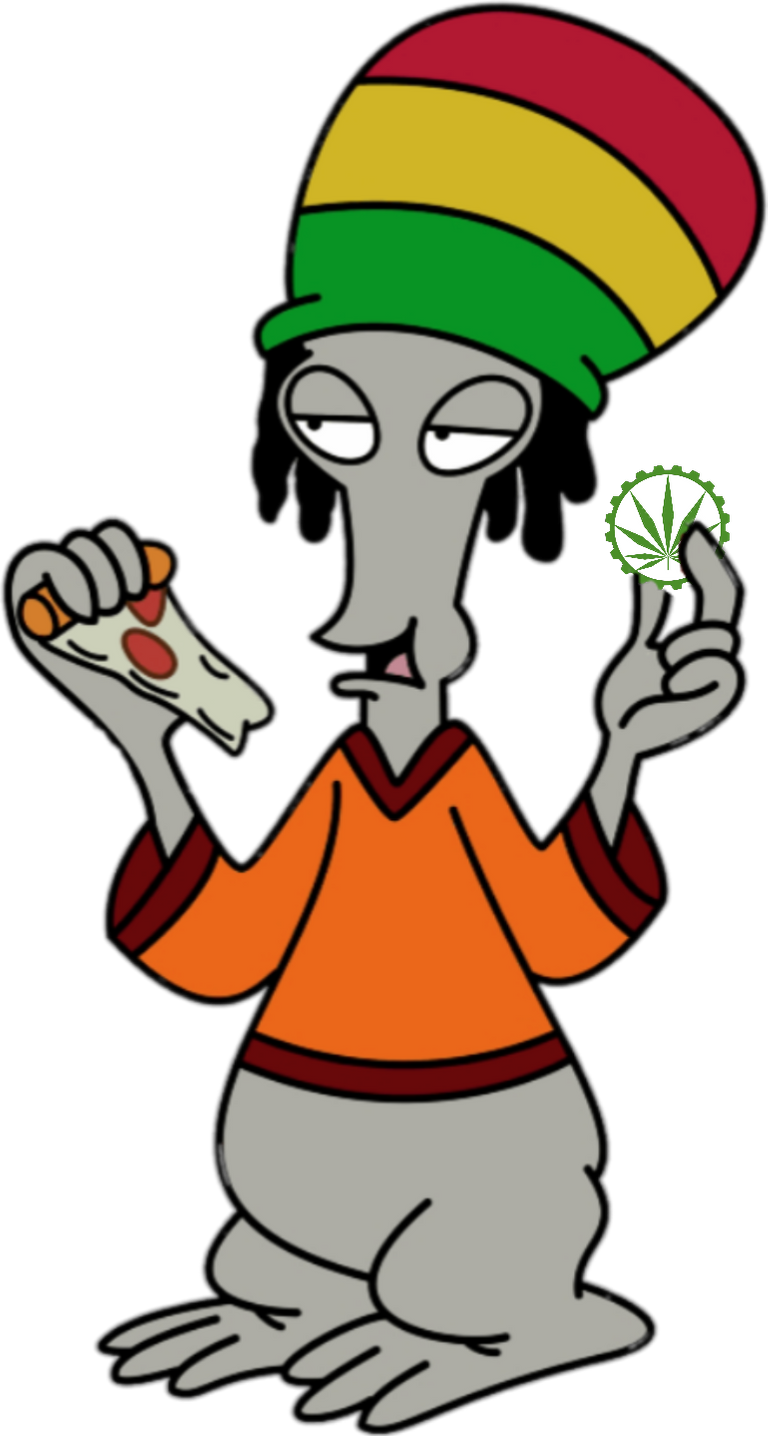 Like this one turned out great (Take me to your dealer) but I know I can utilize the other image but I want to verify I can utilize the WEED icon in this manner.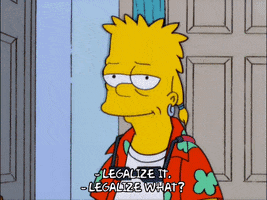 https://peakd.com/hive-195708/@canna-community/nfts-are-now-live
Original post about the Weedcash NFTs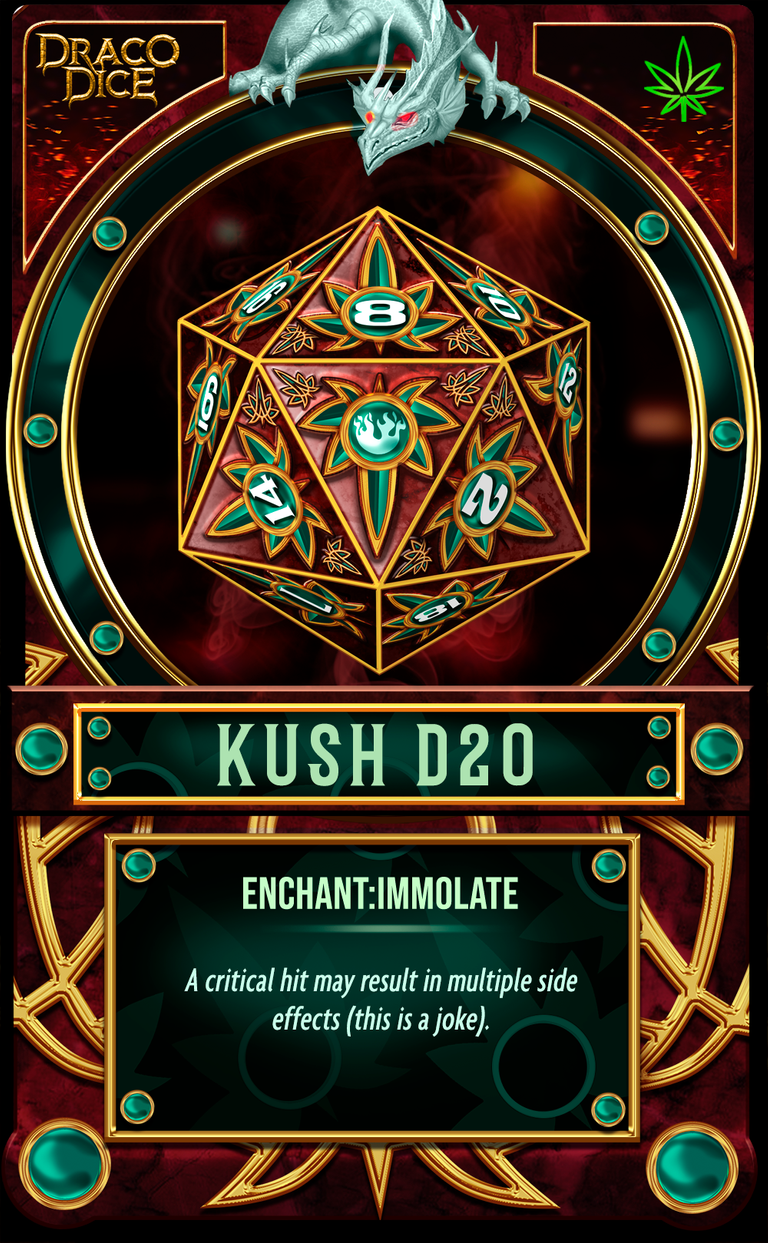 Big weed NFT news this official Collab dropped in my wallet today BroBro punks & Draco Dice weed dice Collab.


A whole legit set probably usable in game, keep an eye on Draco dice all I'm going to say.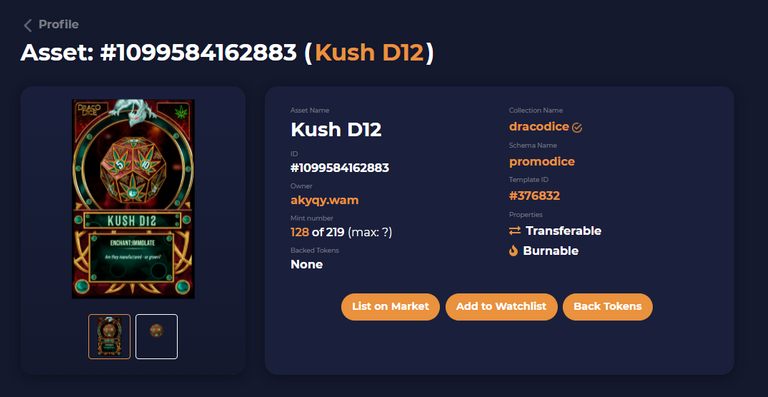 What are the freaking odds of this Weed Draco dice launching & showing up in my wallet while I'm writing a Weedcash post.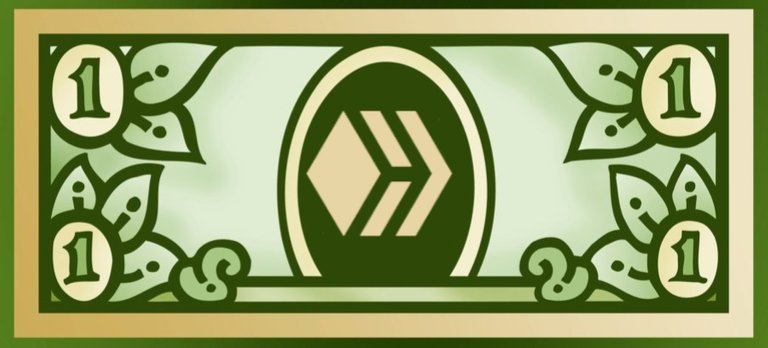 New improved dollar 👆🤑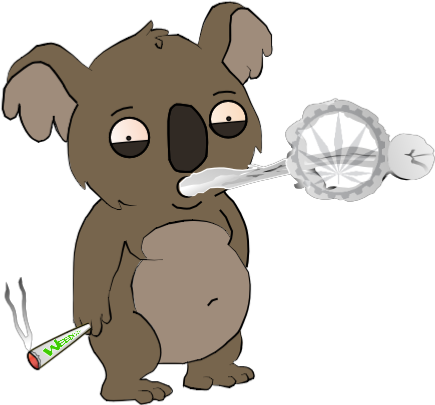 ---
---