Stoned Reviewer Unboxing Upland NFTs while smoking White widow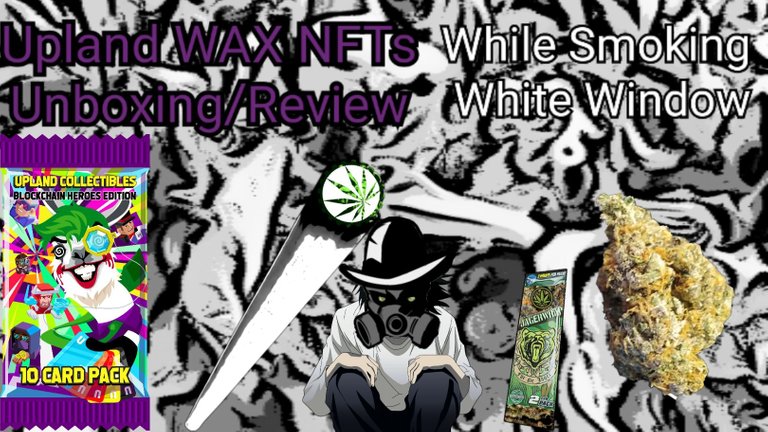 As I have been doing every day Today I Donated 5 BAT to Gift Giver and Rising star two Hive services that are great for new users that really helped me in the beginning.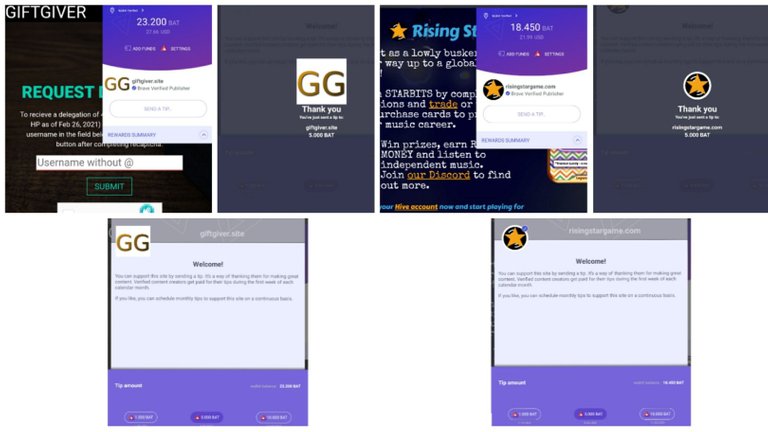 So now the list includes splinterlands, Hashkings, STEM, weedcash, naturalmedicine, peakd, Ecency, Crypto Brew Masters, Gift Giver, Rising Star, and Leofinance. Making a total of 9 Hive frontends 5 BAT a piece 55 total BAT donated so far out of 65.
As I previously stated if Giver is really helpful to new users offering both a faucet for HIVE to all users and delegation to new users.
https://giftgiver.site/
Rising star is a Hive game that I haven't paid a dime for and it generates me starbits and NFTs that can be sold for HIVE.
https://www.risingstargame.com?referrer=chubb149
I'm thankful for both of these services as I am all of those I have tipped thus far.
What's new in WAX
Since this blockchain is ever expanding the number of projects that produce NFTs and trade NFT assets over WAX is ever expanding I figured I would highlight projects and news as I learn about them.
New project launches both on the 10th and 13th
on the 10th alien horror's start selling their very limited NFT packs on atomic hub
Ultra horror's collection URL
https://wax.atomichub.io/explorer/collection/ultrahorrors
Website
https://ultrarare.uk/
on the 13th Bitverse comics WAX NFT collection launces
Unboxing Upland NFTs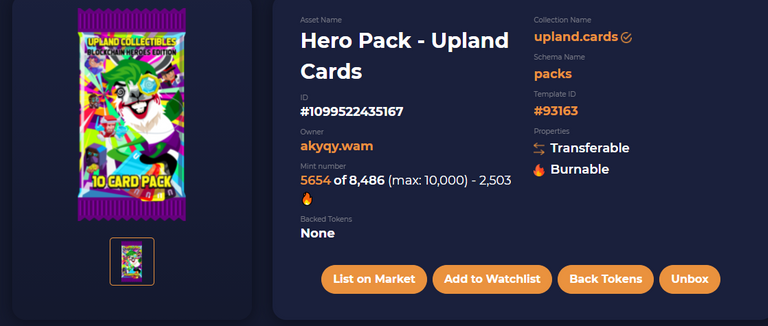 Upland has grand ambitions with this collection in the near future you will be able to merge Common cards on AtomicHub to unlock even more Mythic and Legendary Upland Collectibles.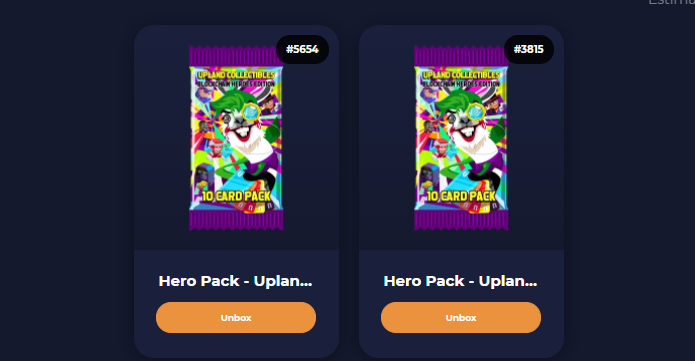 Upland will soon introduce its cross-chain NFT portal where you will be able to import your cards from the Wax wallet into the Upland metaverse. It even gets better: Mythic rarity cards from the deck – including ALL 37 of the Blockchain Hero voxel explorers – contain actual NFT block explorers that can be extracted.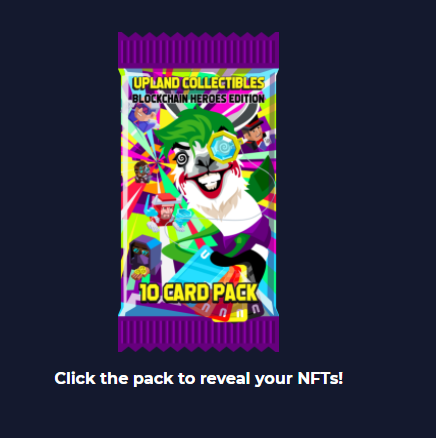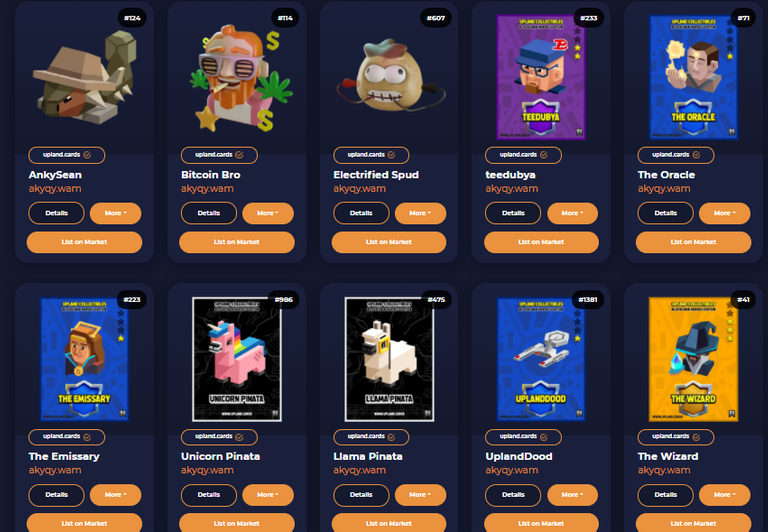 Ill admit I have never been a fan of upland https://play.upland.me/
But the plans involved with their NFT collection seem quite promising and since the upland NFT collection is new it sells really quick.
For $15 I got roughly $8 in corresponding NFTs out of a pack of ten upland NFTs. I could have saved them for combination later on however so its a collection to either hodl or keep an eye out for at the very least.
Because I lost on the purchase I give the Upland NFT packs a
4.6 Rating
There are changes promised for he future and thus room to improve but not bad overall.
White widow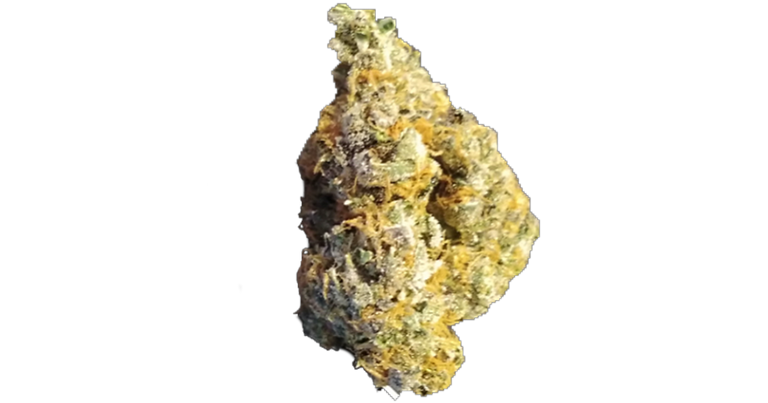 Wouldn't be a stoned review sober so today I'm smoking White Widow another clastic strain
A cross between a Brazilian sativa landrace and a resin-heavy South Indian Indica. 16% THC sativa dominant strain that while lower in the THC levels still gets the job done.
Gives you a Talkative energetic euphoria
Single claim NFT airdrop
The following link will reward the first lucky reader to click it with 5 free NFTs some white listed some not. Afterwards the URL is claimed once it will no longer be active
https://wax.atomichub.io/trading/link/43825?key=5HxAjXKH7vR1fvKWv5BTvF82F9fjzwQF3FTYRFVHzHYs9GTWJkK
Please let other readers know once the link has been claimed in the comments it helps.
4/20 Air Drop
Sorry to sound like a broken record about this but I'm just making sure all my readers know this 4/20 I'm doing my second NFT airdrop. First 42 people to leave their WAX wallet address on my Weedcash post on 4/20 Titled 4/20 airdrop get exclusive event only NFTs & a NFT joint with WAXP reward to burn.
If you want to purchase any of my thousands of NFTs they can be found here
https://wax.atomichub.io/explorer/account/akyqy.wam
---
---