HIVE in search of Force?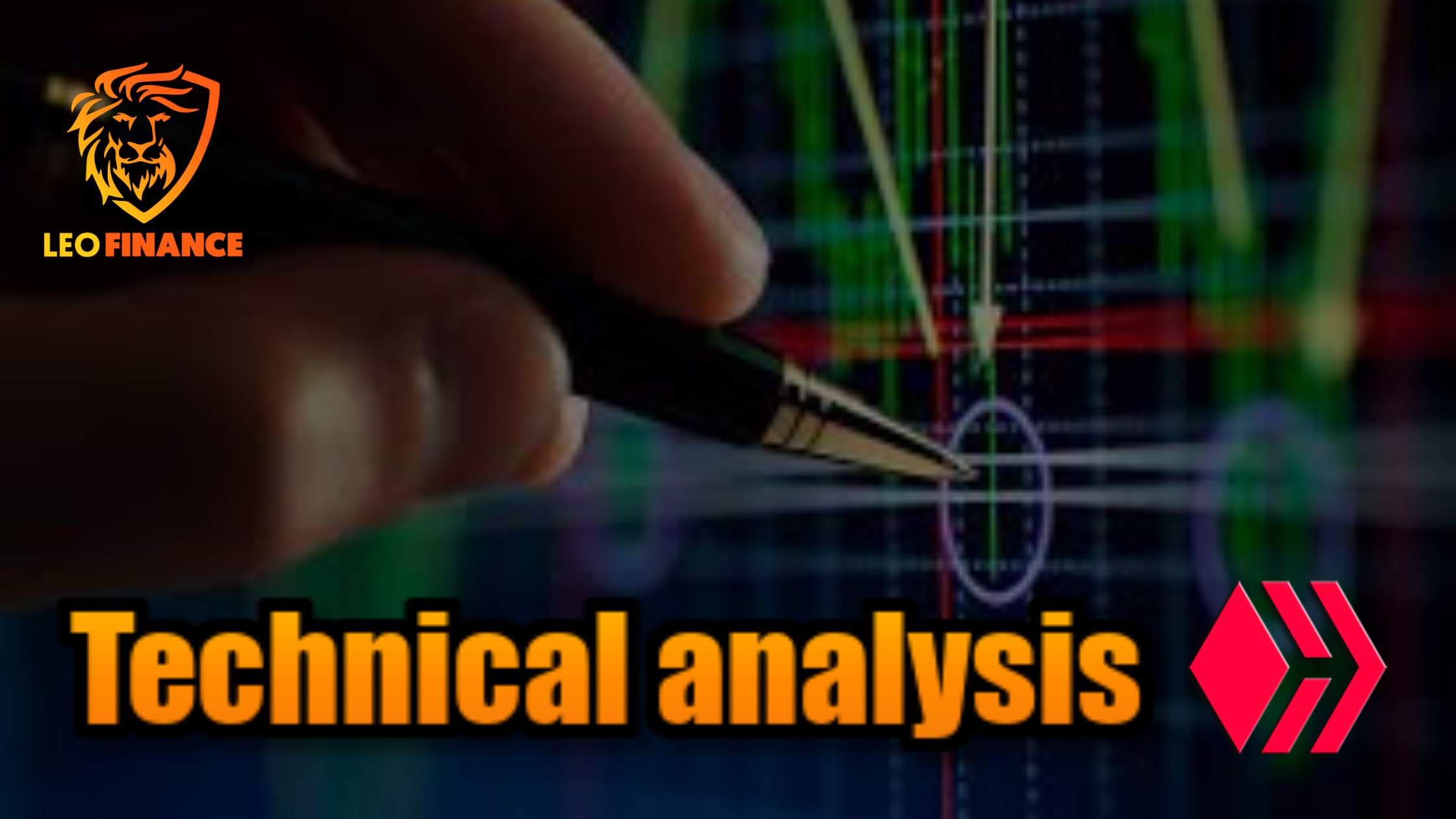 I am an active user in the HIVE Blockchain, therefore, this makes me be aware of what happens with its price and how it performs on the chart, it recently had a good momentum where it can sell at a good price some HIVE that I had saved, yes, my intention is to generate even more HIVE to capitalize and to distribute my investment in a correct way, after all I want my account to grow in power and I am setting goals for it.
Based on this, I am analyzing the HIVE chart and it makes me wonder according to what I am seeing right now, is HIVE looking for strength to look for new highs? This is what I will try to deduce by analyzing the chart of the same and observe in what area it may be a good time to buy and wait for a new momentum. I want to clarify that what I will say in this publication is not a financial advice or an investment recommendation, this is only my point of view and opinion, what I recommend is that you educate yourselves, as I am doing to become a trader with more experience in the medium and long term.


I like to analyze in higher timeframes, this way, I was taught that what I see in this type of charts, I have more reliability to operate, also I do not like to stress watching the price in small timeframes, this causes that I can make very hasty decisions that can affect my emotional stability and also my capital. So this way I analyze, giving time for the price to do its thing so I can act. Now, I got a little sidetracked, but I wanted to explain why I look at charts in 1 Day or 4 hours.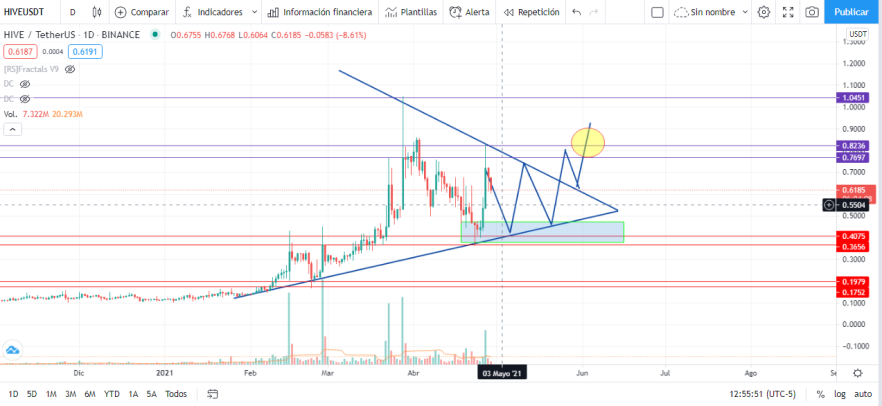 Looking at the 1-day chart, I was able to identify several important zones to watch if the price approaches these. These ranges are very important, since, they represent the closest supports or resistances that the price has marked and it is where there is the highest probability of a break in case it falls or rises to these lows and highs. I have marked the supports in "Red" color and the resistances in "Purple" color, based on this the ranges are understood as follows:
Supports
0.1752$ a 0.1979$
0.3656$ a 0.4075$
Resistances


Not only I watch the points that I described above, there is a specific zone that for me is the most important of all and is where according to my analysis there is a greater chance that the price will look for it, in order to seek a new momentum. This zone is marked with a "green rectangle and blue background", which coincides with some other points that make this zone or range stronger and / or valid. The points that coincide and that make confluence with the zone that I consider more important are:
- The blue trend line that joins the lows of the price that are increasingly higher.
- The supports in the range of 0.3656$ to 0.4075$.
In that area the price probably can not pass and break that support, in that sense I have simulated the possible path that makes the price before it seeks the nearest resistance that is between $ 0.7697 and $ 0.8236 and seek the last maximum $ 1.0451, and then place us with a completely bullish outlook. Now, there are other possibilities, certainly the price may take several months to perform this structure that I mentioned, but it may take much less, in that sense, it may also perform the following: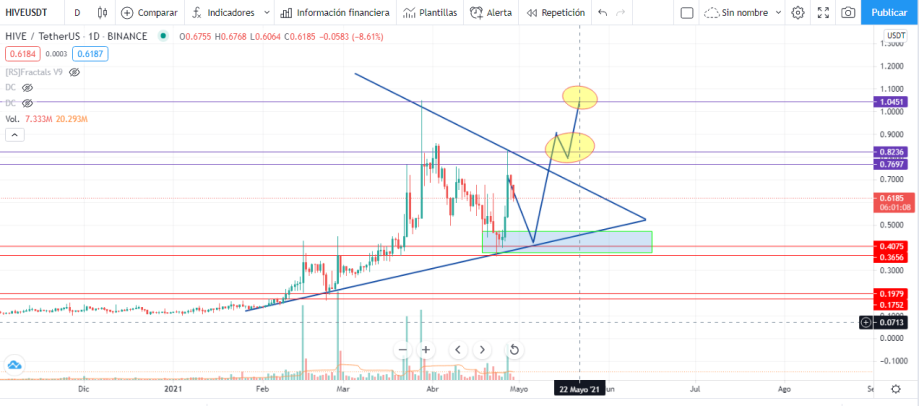 I have a really bullish outlook on HIVE, of course, this is according to what I am seeing in the price at the time of this posting. I may be wrong, as, Bitcoin may make a move and drag all the others either up or down, I will later analyze Bitcoin and see what the chances are to see other Altcoins rise or fall in price. I am positive and will monitor the price as much as I can and will post several updates through this same channel.
Until next time and happy investing.

Join the official community here Discord
---
Posted Using LeoFinance Beta
---
---