!!Impressive!! CubFinance already has around 20 million dollars in investments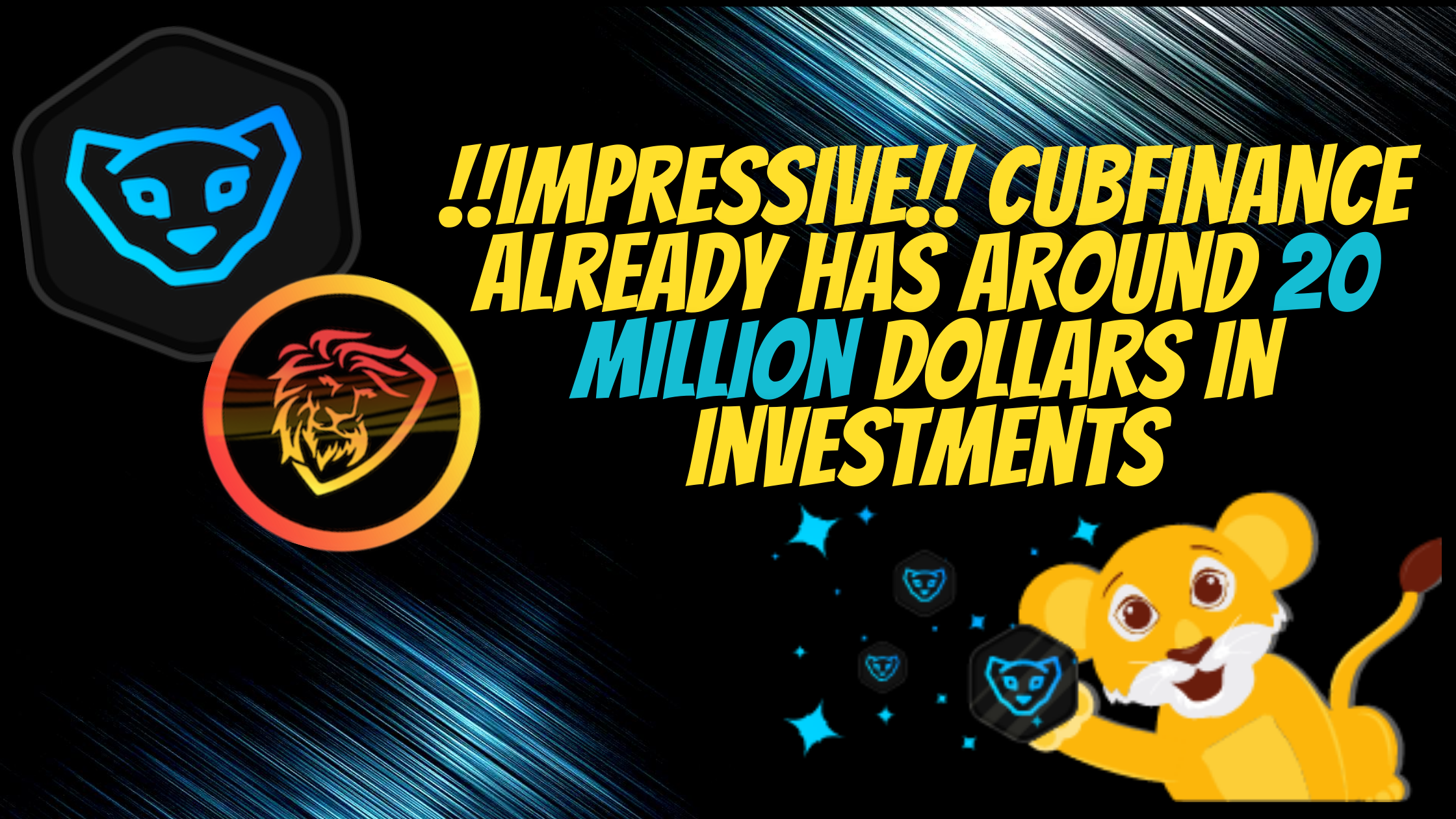 CubFinance, is one of the most recent projects that Leofinance has unveiled and that focuses directly on the environment of decentralized finance or DeFi, which puts it on my radar for possible next investments.
Today, while researching their website to learn a little more about their ecosystem, use and link with the Binance Smart Chain network through Metamask, I realized something that amazed me and that I will explain shortly.
CubFinance already has around 20 million dollars in investment.

This is really positive for the whole ecosystem, as in such a short time, about 1 month or so, which is how long I have been aware of the project, interactions with it have increased, which attests, that it positively is a good investment and I am eager to be able to check its APR and earn liquidity rewards.
This is a really safe and audited project, which adds yet another layer of confidence for me and my research on the project. Granted I have over a year here but I have always liked to research the projects I will invest in to minimize mistakes and decrease the risk of doing the wrong thing, which can commonly happen and it is totally human to get it wrong.
APR at CubFinance
The APR at CubFinance is one of the highest I have seen in my research of projects in DeFi, in which I seek to learn and invest, of course I must highlight the low transaction fees of the BSC to interact with smart contracts in CUB, this is the best, because it allows me to move between chains with the minimum cost, so how not to enter here and earn CUB? If they are offering one of the best services today.
There are also the variety of pairs in which we can add liquidity and get LP tokens, this allows you to diversify your investment in various contracts thus allowing you to build even a balanced portfolio of investment in DeFi, which will allow you to devise a whole ecosystem of investments under your command.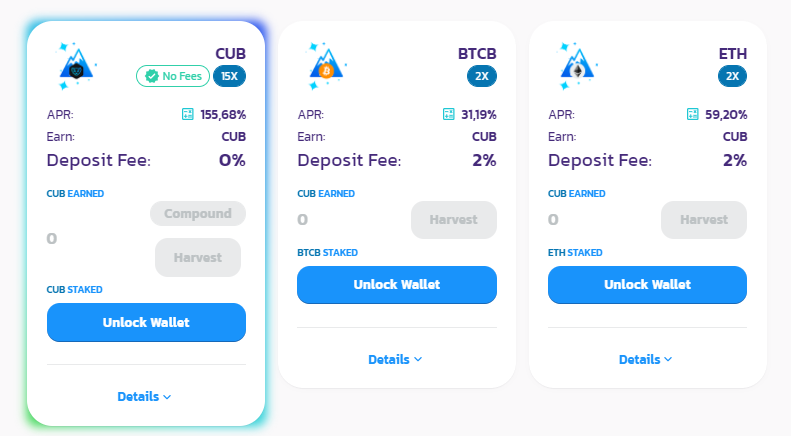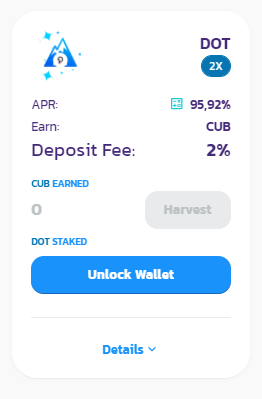 Looking to the future
I am very happy to be here on this platform and to be able to share with you the little knowledge I have of the whole crypto ecosystem, thanks to Leofinance I have found the perfect place to be able to host all this, it is a great platform with many ways to be able to earn LEO tokens and I am looking for the way to specialize in order to earn and invest in LEO itself or its projects and get the maximum APR out of them in the medium and long term.
Until next time and happy investing.

Join the official community here Discord
---

Join the official Spanish community here Discord
Posted Using LeoFinance Beta
---
---