ChallengeEOS Community Facebook Video Call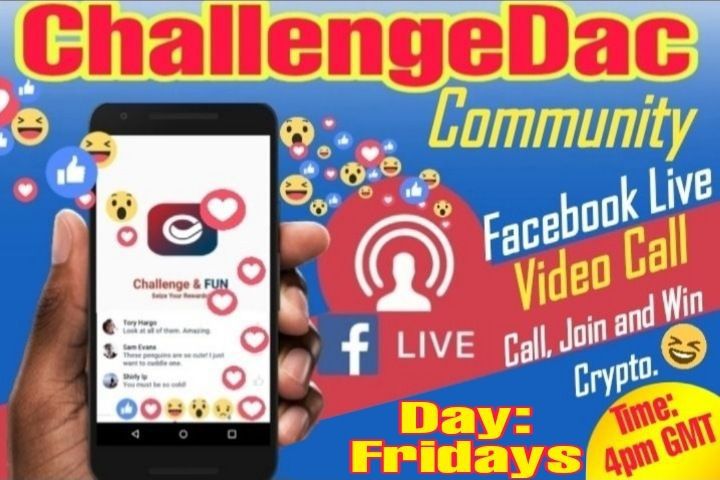 I'll be one of the Speakers on the @challengedac Community Facebook video call holding today by 4pm GMT. This AMA event is an online event endorsed by the Founder of the app which allows the community members to have a one-on-one discussion session with the project team. The ChallengeEOS App is an app that lets users to create challenges for other users to complete and win Crypto.
The app is built on the EOSIO Software and will soon be deployed on the Telos Blockchain. Challenges that can be carried out with the app are task or geo-challenges. One outstanding thing about the app is that it is powered by cryptocurrency and supports numerous tokens.
Download the app today to start creating and also winning challenges powered by cryptocurrency.
Follow the Official @challengedac Facebook page for video call invite link:
https://Facebook.com/Challenge_DAC
Download the iOS version here:
https://apps.apple.com/us/app/challengeeos/id1478759780
Android version download link is still in the works.
Website: https://challengedapp.io
---
---