ChallengeEOS Project Telegram AMA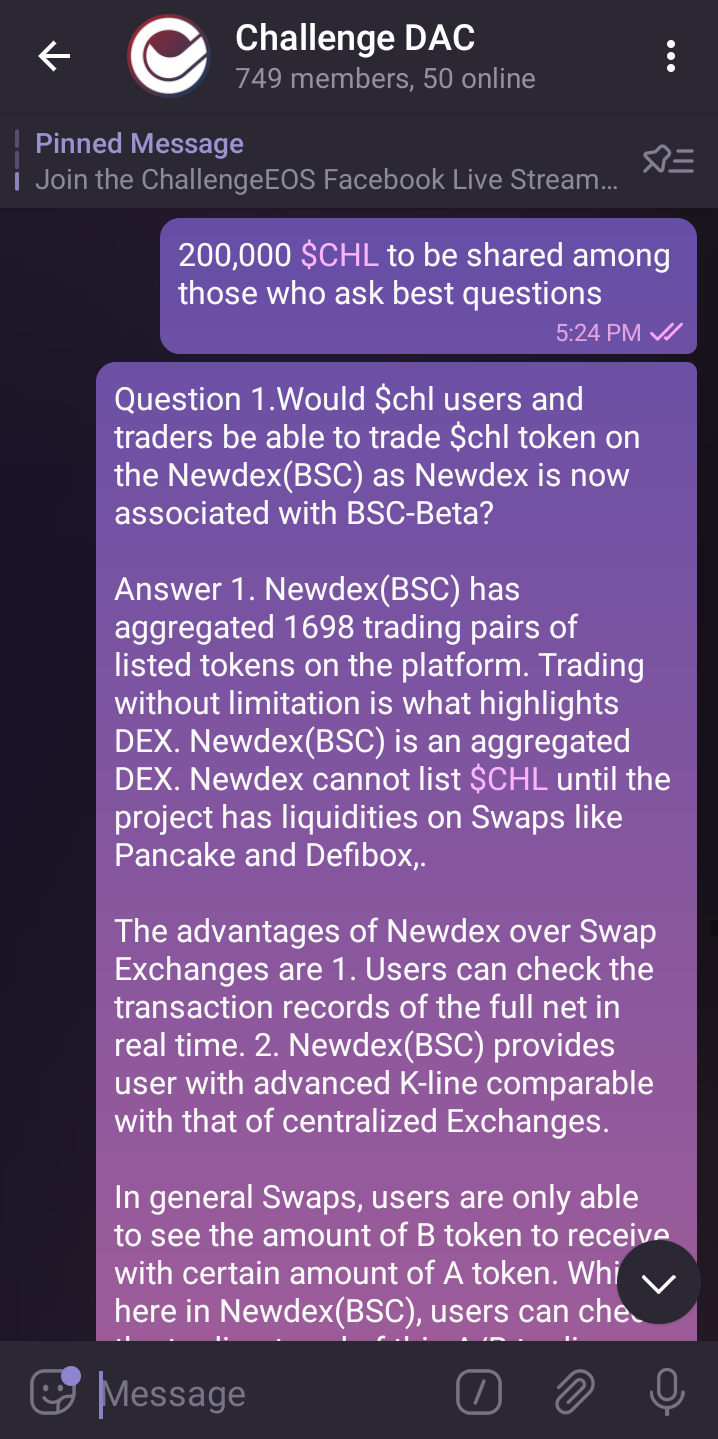 The ChallengeEOS Dapp project team hosted a Telegram today with myself as the Speaker, the project founder as the Host and Ruslan Stulov, A Newdex Influencer was also present to answer questions from the commu members. It was fun as we had set up a Giveaway with 200,000 $CHL in prize pool. Attendees who asked the best questions as to share the prize pool amongst themselves.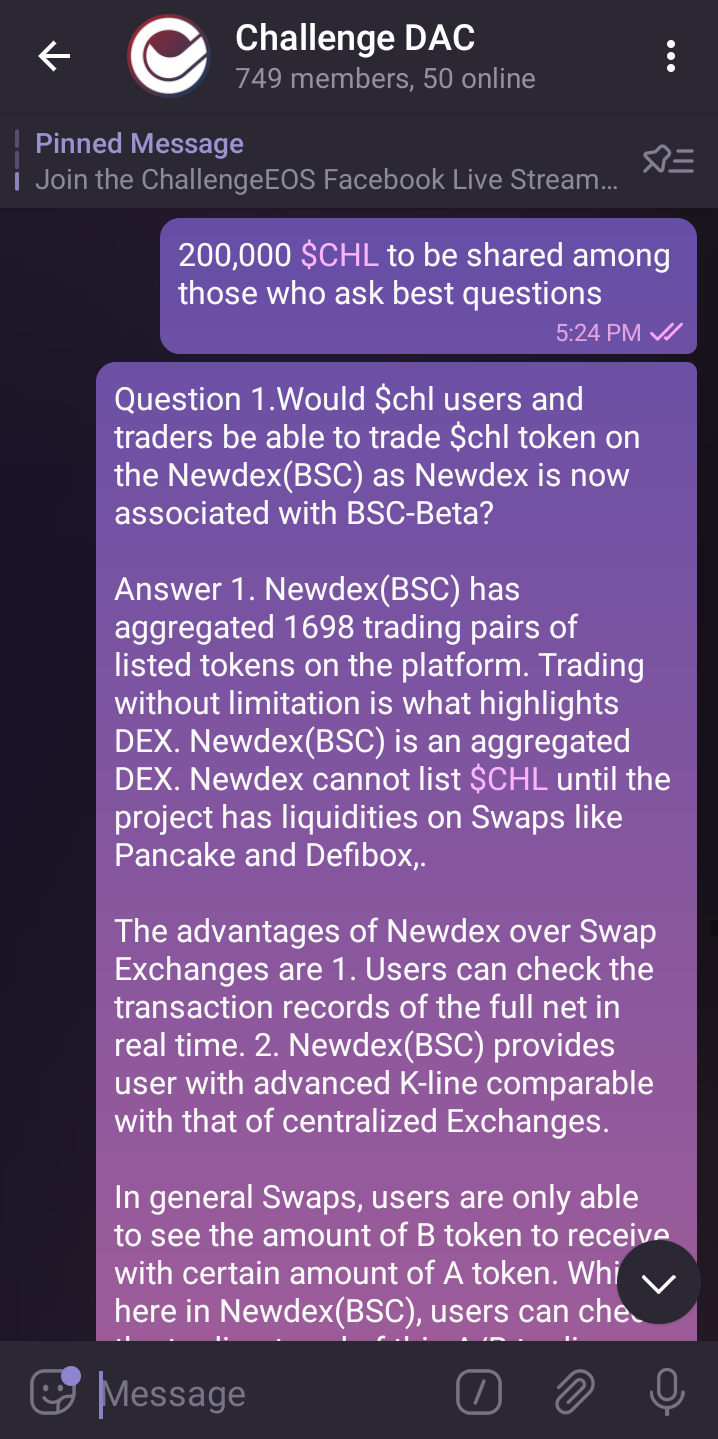 Join the Community Telegram group chat to stay updated:
https://t.me/Challenge_DAC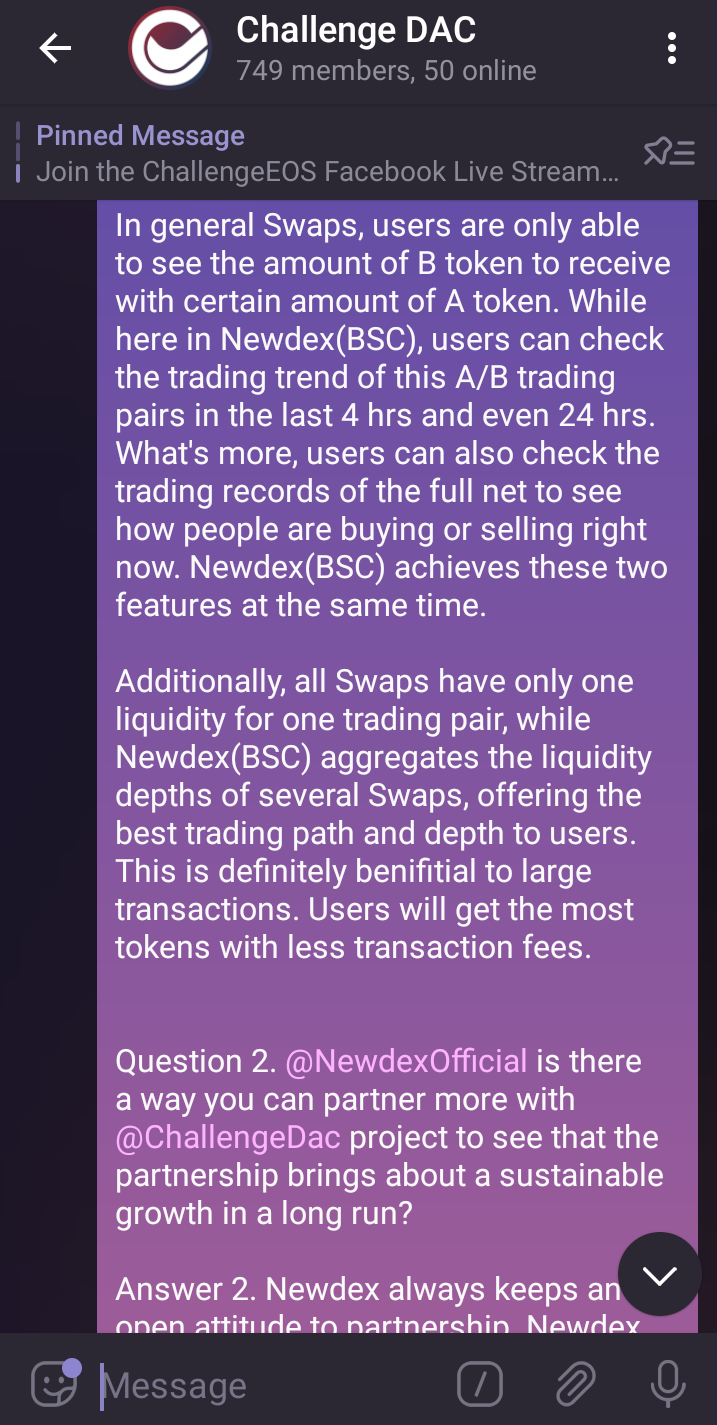 ChallengeEOS App is a EOSIO Blockchain based mobile App used to either set up challenges powered by Cryptocurrency or Complete challenges to win Crypto.
Download the iOS version of the app here: https://apps.apple.com/us/app/challengeeos/id1478759780
Link to Google PlayStore will be available in a couple of days.
Read about the dapp here: https://challengedapp.io
---
---