ChallengeEOS Version 8.0 Is Now Live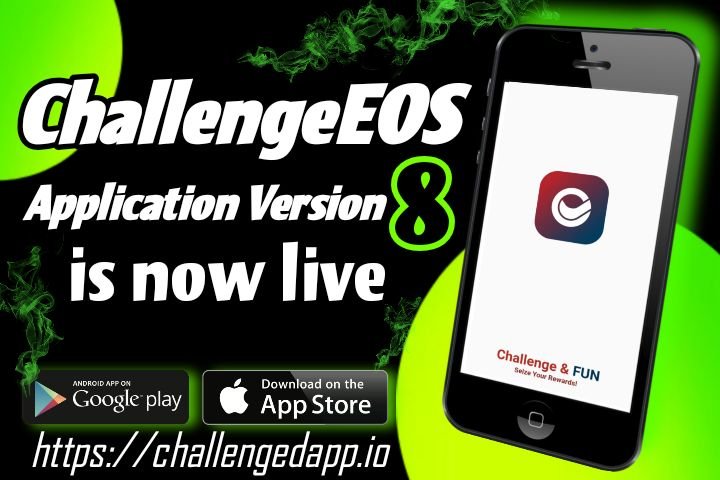 ChallengeEOS Version 8.0 is Live finally and every Hiver is advised to head over to Google PlayStore or AppStore for the Android and iOS Versions. The app is a EOSIO Blockchain based application and has now been deployed on the Telos Blockchain too. The V8 comes with new features like Referral system, Telos support, and Comment Editor. You can now make challenges with your TLOS tokens on the dapp.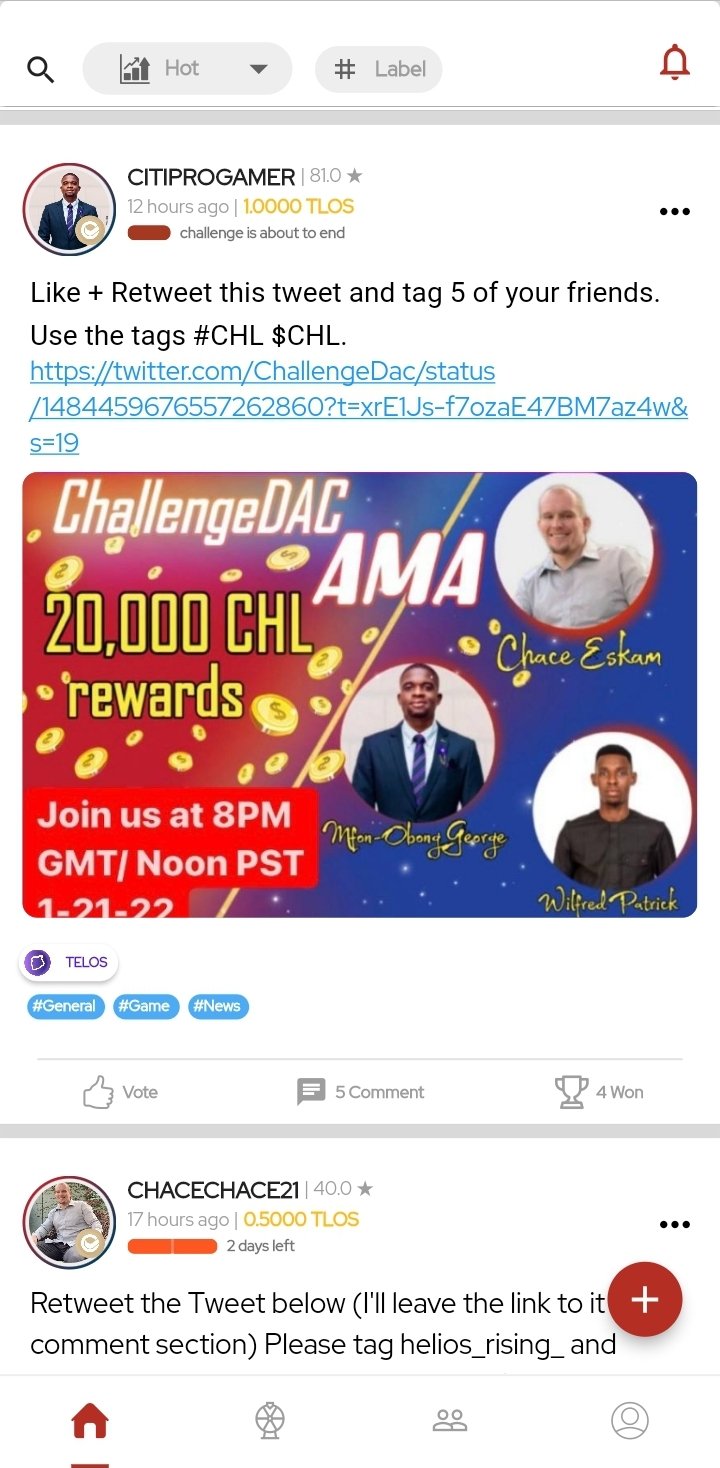 Users can create or complete challenges on the app. These challenges are either Geo or Task challenges and are powered by Crypto meaning that without having more than the desired amount you wish to use as your challenge reward, you cannot create a challenge. New users who join are rewarded with 10 $CHL each and can earn varieties of coins daily for completing challenges.
Join the ChallengeDAC Community Zoom call every week and win 20,000 $CHL for sharing your screen and asking questions from 8pm GMT. This call takes place every Fridays. Check out our official telegram group chat for Zoom call invite link just before the call starts. Today's call is over and I'm rewarding attendees with 20k $CHL each already.
ChallengeEOS dapp is the world's number one challenge application. V8 support for both EOSIO and TELOS Blockchains will attract thousands of users to get onboarded on to the platform. Download link available for iOS and Android Version below.
AppStore:
https://apps.apple.com/us/app/challengeeos/id1478759780
PlayStore: https://play.google.com/store/apps/details?id=challengedac.com.challenge_dac_app
Telegram: https://t.me/Challenge_DAC
Discord: https://discord.gg/4MhcEqSjS2
#CHL $CHL
---
---