Download ChallengeEOS Dapp and win 2000 $CHL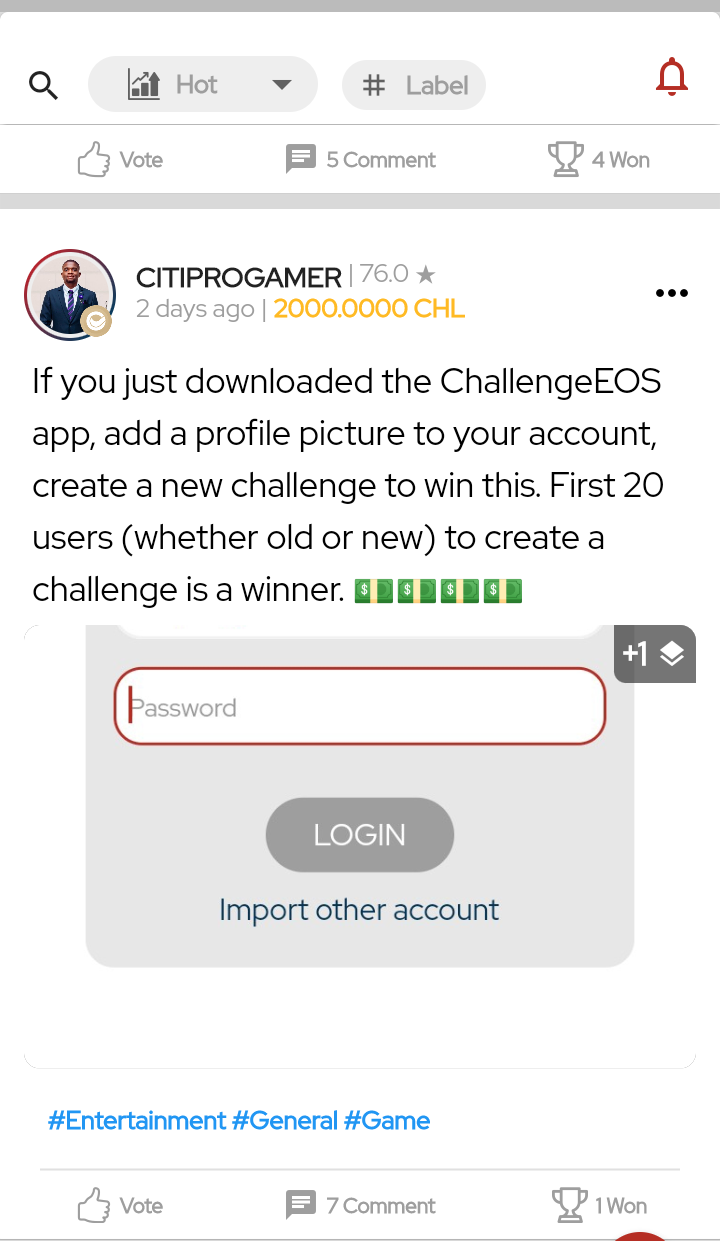 Hey hivers,
For those of you who do not have the ChallengeEOS Dapp on your mobile, I urge you to go to the iOS AppStore now to download and start setting up challenges or completing other player's challenges to win free Crypto rewards. Players can set up or carry out task or Geo challenges using the dapp. The dapp has a native token called $CHL which is available on Newdex exchange and CoinGecko.
The application is available for iOS for now but the Android version download link will be restored soonest. The app is EOSIO Blockchain based and supports over eight various EOS Blockchain tokens Including $EOS, $SENSE, $DAPP, $SAND, $VIG etc.
I'll be giving out 2000 $CHL each to the first 20 persons who download the application and posts proof in the comment section of my challenge post.
iOS users can download the dapp via the link below:
https://apps.apple.com/us/app/challengeeos/id1478759780
Android version download link will be available soonest.
---
---