Follow Me On AppleMusic & Spotify

Happy new week Hivers,
It's been a while i haven't updated you guys on here about how my music journey is going. For sometime i have been seriously working hard to build my Spotify and Applemusic fanbase by introducing intensive marketing into my music business. Click on this link below to listen to my most recent piece and kindly follow me on AppleMusic.
https://music.apple.com/ng/album/show-your-style-single/1572247352
The moment a music artiste starts getting paid for streams on their work then it can be said that they have started cashing out from their hustle. Some artistes make money from streaming more than they make from shows. I have plans of earning money from both ways.
Download/Stream #ShowYourStyle on Spotify here:
https://open.spotify.com/album/1eLVLWmJ81iOLXXgwIyzv4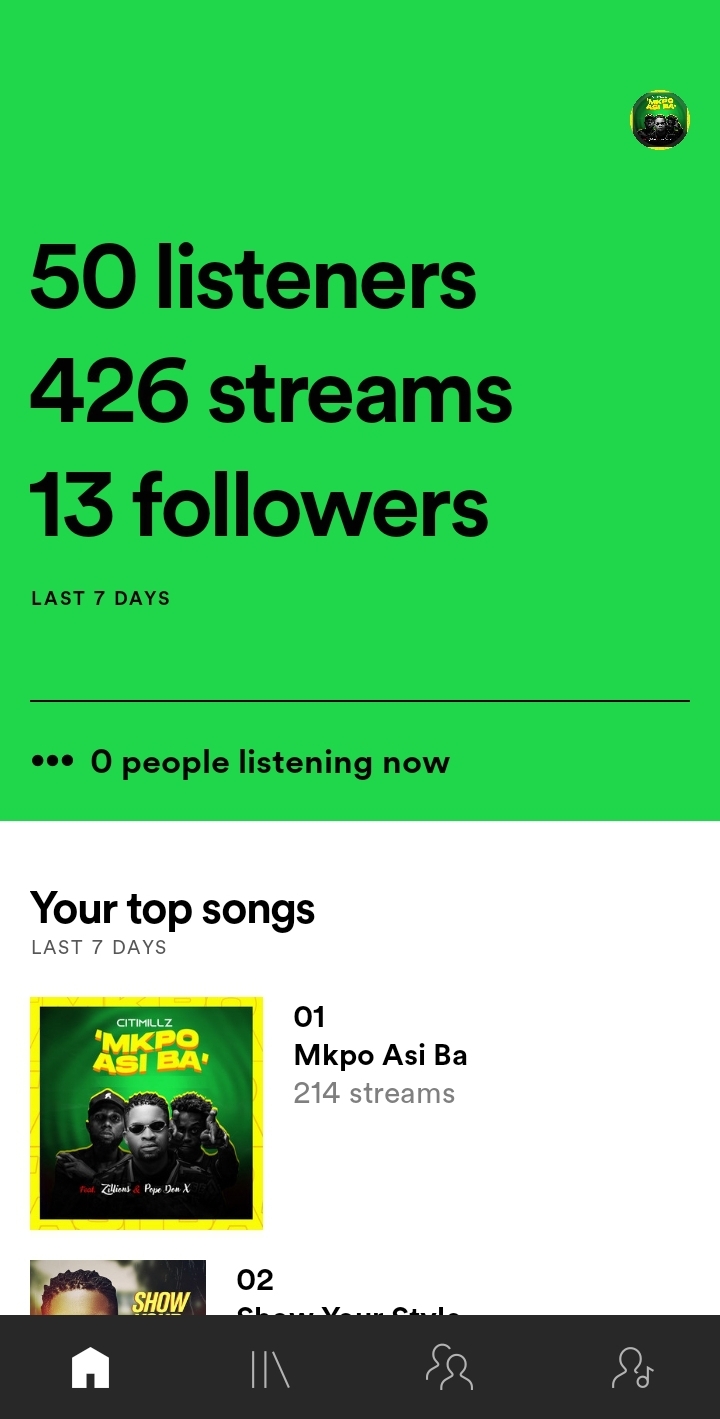 My streams on Spotify is now 400+ and im stilk growing it. I got the belief that it will hit 50k this year. Everyone who is reading this should kindly follow me on all online music digital stores. Thanks for supporting my music career.
Remain Blessed!!
---
---