Pre-Ordering A StarLink Router For My Use And That Of Africans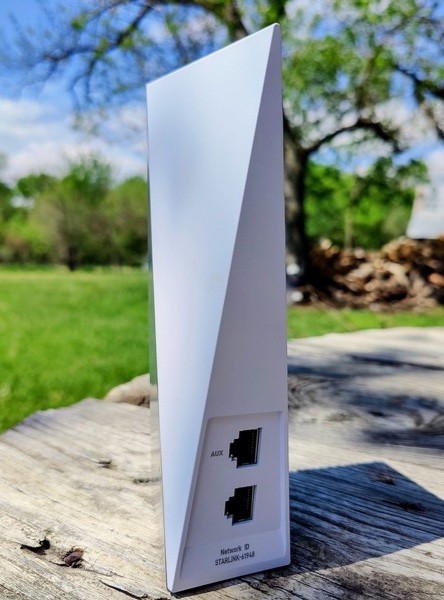 STARLINK ROUTER
Earlier today I was discussing with a friend of mine about how Cryptocurrency is the new deal and how the next bullrun is fast approaching. It therfore means that BTC will hit $100,000 in no time from now (According to my personal research). I let him know that my mission is to create more awareness of blockchain technology in order to promote crypto adoption further. So far I have been able to onboard thousands of students and tertiary institution graduates on various high standard platforms all on the Blockchain. This has been a form of assistance to them helping them acquire the knowledge for free and earning from being a part of these platforms.
One of the biggest challenges they have is Power Supply and Data plan subscription. The ones who are determined and hardworking have been consistent and are now able to afford to pay for their data plan and make provisions for power supply.
The Telokanda project which i am a part of has also succesfully onboarded thousands of users on to blockchain based platforms. Our project has a native token called KANDA which is available on Newdex and Hive-engine. KANDA was launched in order to ensure Africans have easy access to crypto and knowledge of how it works. It can be staked.
My next move will be purchasing a Starlink router, A Elon Musk product which i will pre-order and will be ready by next year. The aim is to provide more Africans with easy access to Internet. According to a friend of mine @ackza, it will cost me $500 to pre-order the router, $100 for monthly data subscription.
The subscription will be monthly so i will have to pay for a year. I will charge them $2 per month for free uninterrupted data provision.
Hopefully more users will be onboarded onto Staunch projects like Telos, ChallengeEOS, AreaX etc and more Africans will be able to boast of three sqaure meals daily with their earnings from cryptocurrency projects which they are involved in.
Bitcoin as the mother of cryptocurrency is likely to experience a pump soon so this is actually a fair time to buy and HODL. There are also other Altcoins which should not be ignored. These are the likes of Telos's native token TLOS, ChallengeEOS App's native token CHL. Telos Blockchain has over 100 dapp built on it and is taking over the digital governance game. The network also has Provision for Proposal submissions where community members vote with TLOS tokens for the proposals to pass. CHL is used to create challenges on the ChallengeEOS app. Tokens with genuine use-cases are likely to follow the pump trend when BTC takes off in the next bull run.
This is not a Financial Advice!
---
---