TLOS To Be Listed On Bitfinex 💯💎💜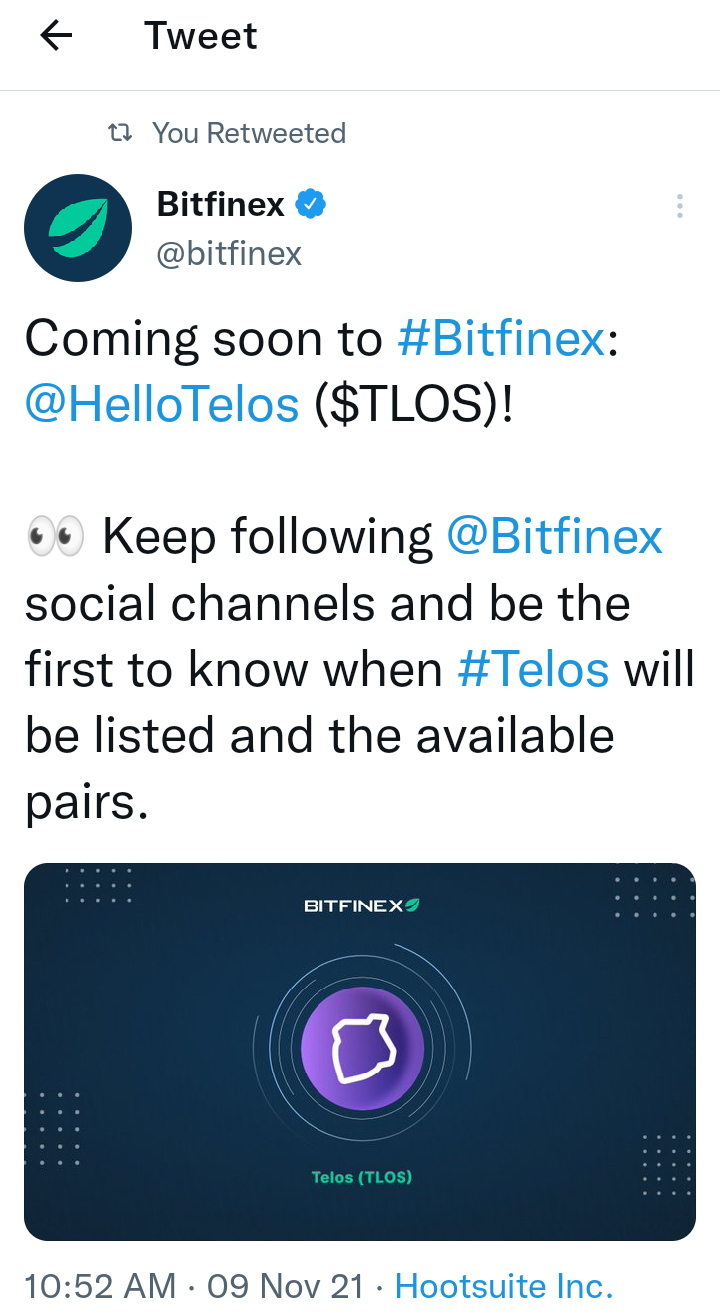 Hey hivers,
One of the many reasons why I am proud to be a part of the Telos network is the fact that on a daily basis, big news keeps coming to the community and this has been a norm since I joined the platform over two years ago. Earlier today, I saw a tweet from the official Bitfinex exchange account declaring that they will be listing $TLOS the native token of the most powerful Blockchain in the crypto space very soon.
Here is a tweet confirming the listing to take place in a bit
https://twitter.com/bitfinex/status/1458009705205440513?t=R6tk8lFP7MdGOrQBHOum6g&s=19
You should check out the Telos website for more insight of the network and to also confirm why I call it the world's most dynsmud Blockchain. 🔥🔥$TLOS the native token is currently trading at $0.90 according to CoinMarketCap and is down 3.54% in the past 24hrs. $TLOS is available on Kucoin, Probit, Bitmart exchange etc.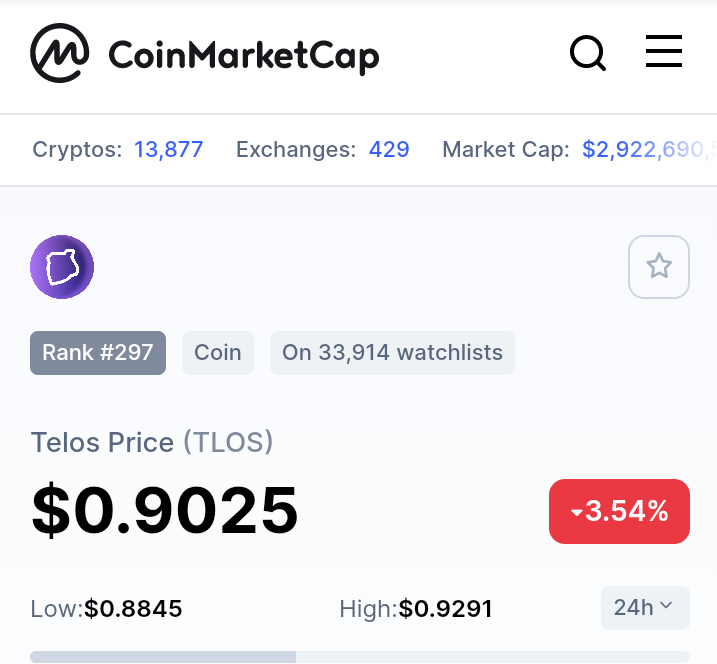 Telos web: https://www.telos.net/
Telos youtube: https://www.youtube.com/channel/UC1eRSAt81jUf7zM4hsy5S5Q
Telos reddit: https://www.reddit.com/r/TELOS/
Telos twitter: https://twitter.com/HelloTelos
Telos telegram: https://t.me/HelloTelos
---
---