Meine Technische Universität gehört zu den besten / My Technical Universtiy proofs to be a top one
Verehrte Leserschaft,
es ist mir eine besondere Freude Ihnen mitzuteilen dass, meine Technische Universität Dresden (TU Dresden) als eine der führenden technischen Universitäten in Deutschland und Europa bestätigt worden ist: Sie gehört laut dem aktuellen "World University Ranking" von Times Higher Education zu den besten 10% aller Universitäten weltweit.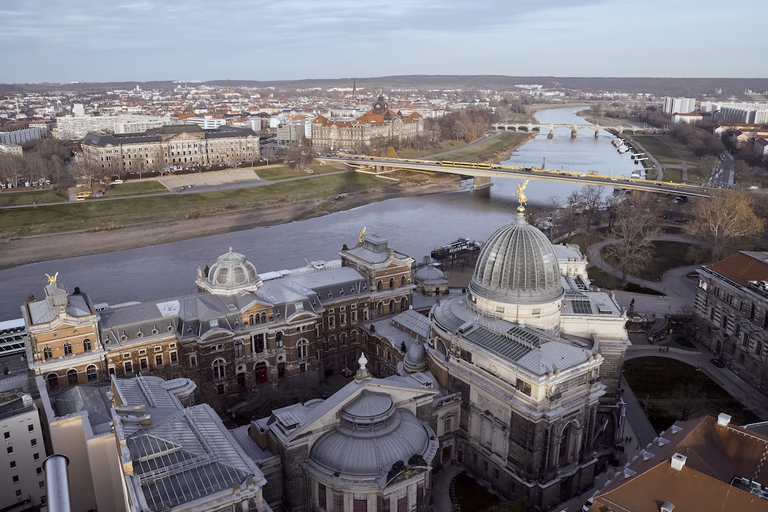 Source Unsplash
Dieses Ranking zeige, dass die TU Dresden innerhalb weniger Jahre zu einer der Eliteuniversitäten in Deutschland geworden sei, sagte Professor Hans Müller-Steinhagen, Präsident der TU Dresden. "Das ist ein wunderbares Jubiläumsgeschenk für uns, anlässlich unseres 175-jährigen Bestehens."
Für das Ranking wurden weltweit 1.258 Universitäten bewertet. Die TU Dresden belegte international Platz 237 und in Deutschland insgesamt Platz 8. Besonders gut schneidet die Universität in der Kategorie Zitationsindex ab, die durch die Publikationstätigkeit beeinflusst wird. In dieser Kategorie liegt die TU Dresden international auf Platz 177 und in Deutschland auf Platz 6. Dies sind bemerkenswerte Ergebnisse für eine Institution, die erst vor 50 Jahren als Zusammenschluss mehrerer Einrichtungen mit unterschiedlichen Forschungsschwerpunkten gegründet wurde und damit zu den jüngsten Universitäten Deutschlands gehört.
Es wird deutlich, dass mich die Kombination aus wissenschaftlicher Exzellenz und ehrgeizigen Third-Mission-Aktivitäten als Wirtschaftsregion bereichert und sowohl die Wirtschaftsleistung als auch die Lebensqualität meiner lieben Einwohner verbessert hat.
Kommen Sie mich besuchen und lassen sie sich inspirieren!
---
My Dear Readers,
It gives me great pleasure to inform you that my Technical University Dresden (TU Dresden) has been confirmed as one of the leading technical universities in Germany and Europe: according to the latest "World University Ranking" by Times Higher Education, it is among the top 10% of all universities worldwide.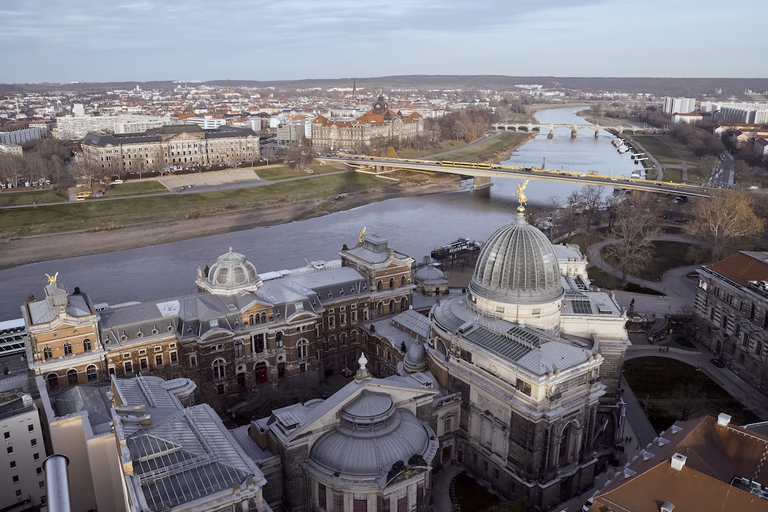 Source Unsplash
This ranking shows that TU Dresden has become one of the elite universities in Germany within just a few years, said Professor Hans Müller-Steinhagen, President of TU Dresden. "This is a wonderful anniversary present for us, on the occasion of our 175th anniversary."
For the ranking, 1,258 universities were evaluated worldwide. TU Dresden ranked 237th internationally and 8th overall in Germany. The university did particularly well in the citation index category, which is influenced by publication activity. In this category, TU Dresden is ranked 177th internationally and 6th in Germany. These are remarkable results for an institution that was founded only 50 years ago as a merger of several institutions with different research foci, making it one of the youngest universities in Germany.
It is clear that the combination of scientific excellence and ambitious third-mission activities has enriched me as an economic region and improved both the economic performance and the quality of life of my dear residents.
Visit me and let yourself be inspired!
---
---