Review: Schokoladenbar Dresden Neustadt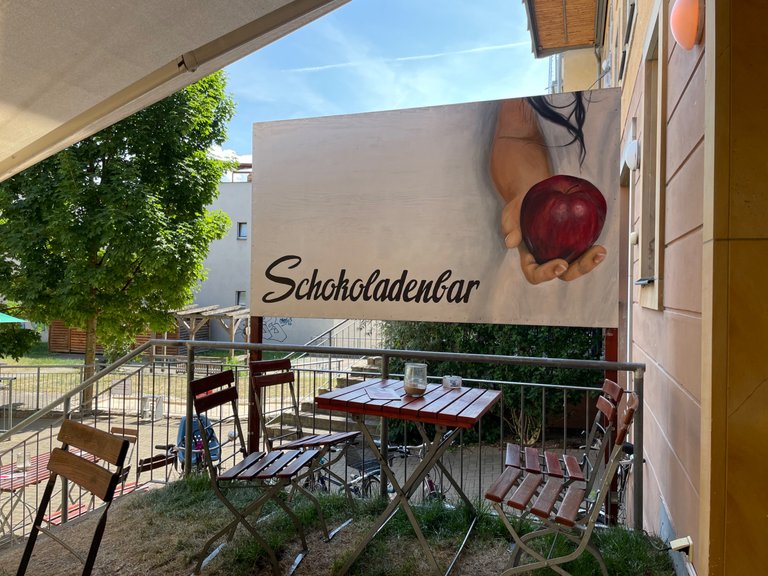 Sunday afternoon 15:00 - Where to go in Dresden Neustadt? The chocolate bar in Alauenstr. could be a good destination for anyone with a craving for chocolate, coffee, tea, or in the summer, ice cream shakes. In pleasing interior one is welcomed friendly and even finds a place on the small terrace.
Prices are moderate from 2.30€ for an espresso to 7.40€ for the "Schweden Blömboom" (white chocolate with eggnog and applesauce) and for the hungry there is also a small selection of cakes.
Sonntag Nachmittag 15:00 Uhr - Wohin in der Dresdner Neustadt? Die Schokoladenbar in der Alauenstr. könnte für alle mit Lust auf Schokolade, Kaffee, Tee, oder im Sommer auch Eisshakes ein gutes Ziel sein. In gefälliger Einrichtung wird man freundlich begrüßt und findet sogar einen Platz auf der kleinen Terrasse.
Die Preise sind moderat von 2,30€ für einen Espresso bis 7,40€ für den "Schweden Blömboom" (weiße Schokolade mit Eierlikör und Apfelmus) und für die hungrigen gibt es auch eine kleine Kuchenauswahl.
I have not regretted my decision for a mango ice shake and an orange blossom olong tea. Recommendable! Interesting details: the cookie with the tea was freshly baked and still warm and the straw was a noodle.
Meine Entscheidung für einen Mangoeisshake und einen Orangenblütenolong habe ich nicht bereut. Empfehlenswert! Interessante Details: der Keks zum Tee war frisch gebacken und noch warm und der Strohhalm war eine Nudel.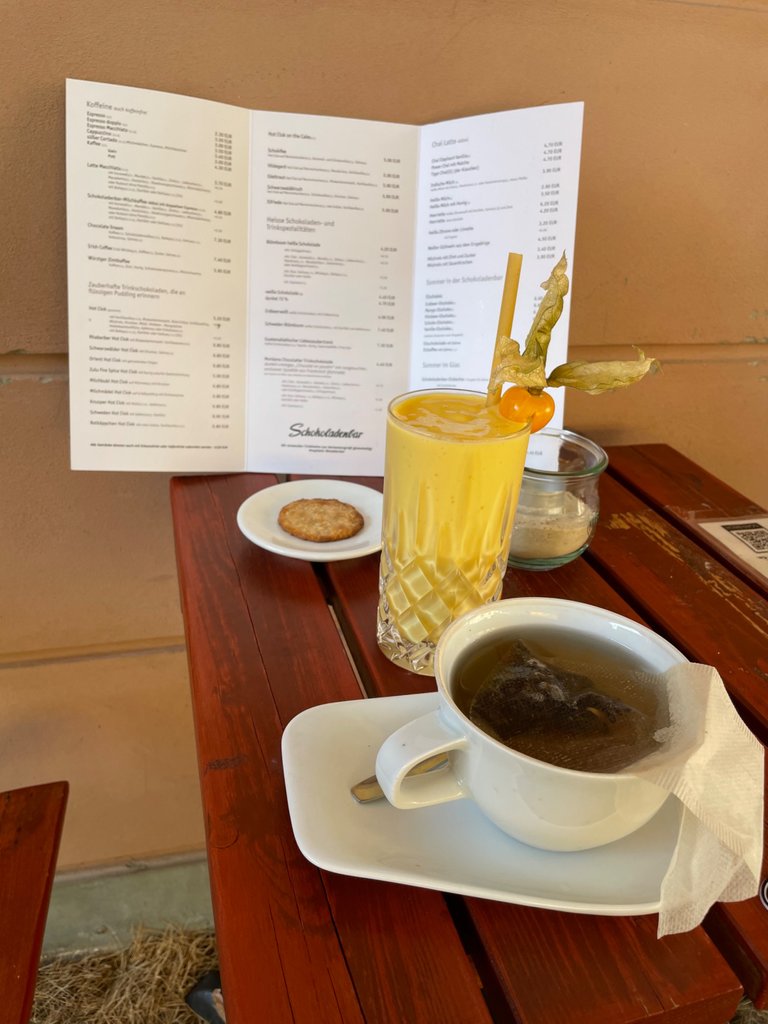 All in all, a very round overall impression - recommendable not only for chocolate fans!
Insgesamt ein sehr runder Gesamteindruck - empfehlenswert nicht nur für Schkoladenfans!
obligatory Toiletsign / Obligatorisches Toilettenschild: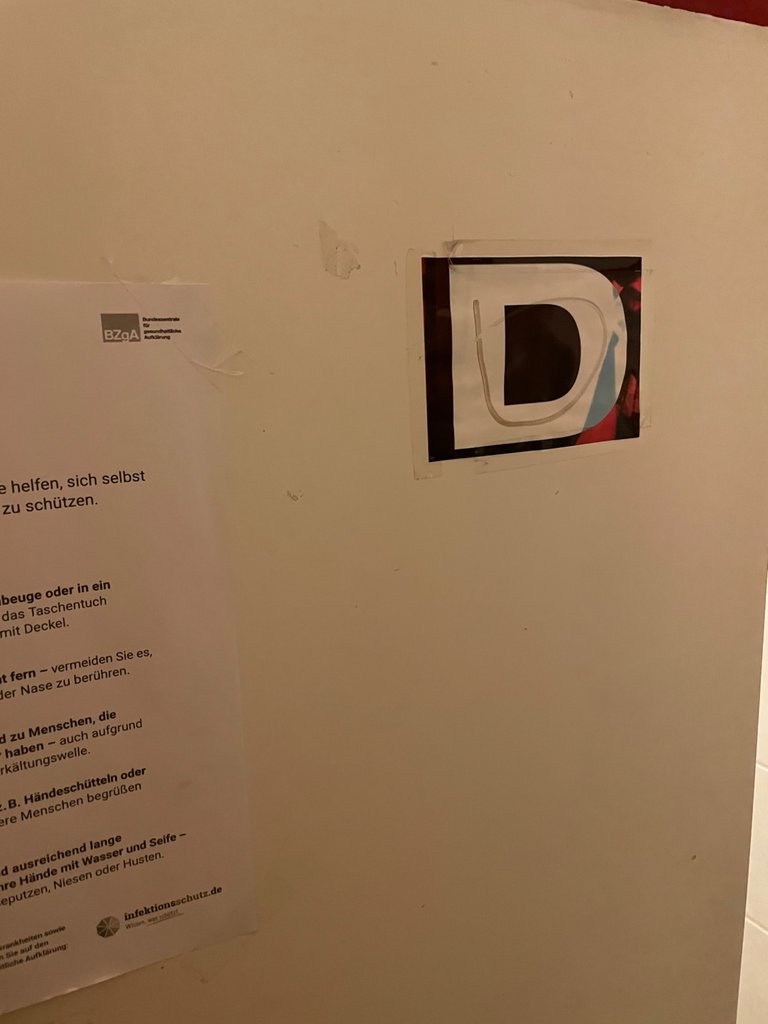 ---
---