My participation in the Hive Fantasy Premier League // First Round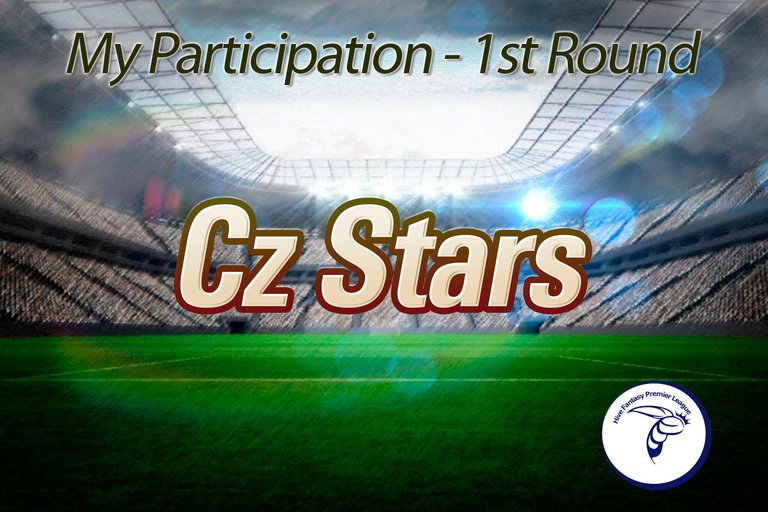 Source | Image edited in Adobe Photoshop
The Premier has begun and with it the Hive Fantasy Premier League, a league created for us hivers to enjoy and compete healthily among all participants. It is the first time I play the Fantasy Premier, last year I played the Fantasy Serie A, and it was a pretty exciting experience, I hope this one will be the same, because the adrenaline of aligning our players every week is an important part of the fun, the only "bad" thing is when our selected players do not have the performance we want, but that's part of the game, and leads us to be better strategists.
Talking a bit about the Premier League itself, this year I have my eye on Antonio Conte's Tottenham, I think they have put together a good team to compete with the big teams (Manchester City, Liverpool and Chelsea) and with the winning mentality and experience of their coach they can be a surprise. Their game has gone from being slow and boring to being fast and vertical, something that is characteristic in all Conte's teams, the Swedish Kulusevski is one of the players who is showing real quality in the offense, not only for scoring but for everything he brings to the rest of the team, I already want to see Perisic at his highest level unmarking himself and generating quite a few scoring chances, something he used to do in Italy with Inter, I am convinced that his game will be very useful to this Tottenham.
Going back to the HFPL I have decided to call my team "Cz Stars", a name I used to use a lot in my fantasy teams, since I used to play the "Master" in Play Station years ago with the great Oliver Atom as striker and main star.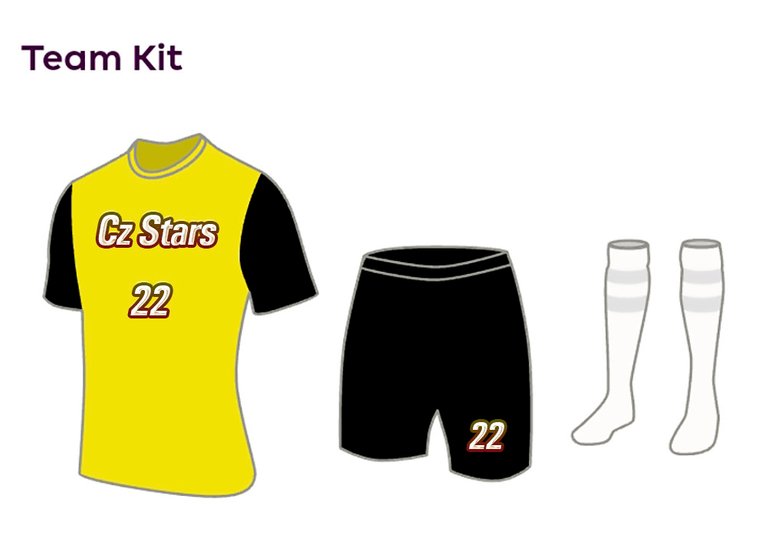 Source| Image edited in Adobe Photoshop
The first round I consider I did pretty well, I got 71 points, which puts me in 19th position, Van Dijk didn't perform properly, he even committed a penalty that cost his team a goal, but he is a pretty solid defender, I probably won't change him for the second round. I will probably make some changes in the midfield and up front, Gabriel Jesus doesn't convince me but maybe I will give him a second chance. I regret not having taken advantage of Zinchenko, in the end I decided to put him on the bench and field Azpilicueta, although he did not do badly there were 5 points less that I would have scored with the Ukrainian.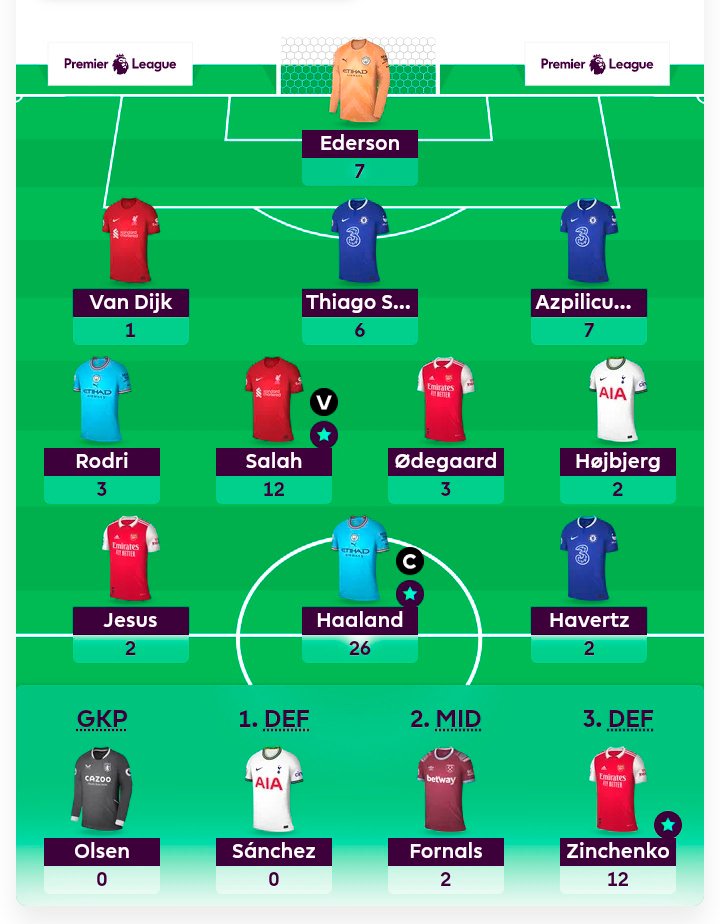 Source
Well friends, this has been all for this initial round, many changes are looming, next week we will see how we are positioned in the table, but I already tell you that I'm going for all the first, so do not rest on your laurels.
If you like, you can tell me how was this first week, I have great expectations towards this competition, beyond the prizes, which are good for the winners, I'm interested in the fun and engagement between all of us.
Thanks for reading
---
---