Reflections of a gamer - Why Splinterlands is the best Play2earn ever? [ENG/ESP]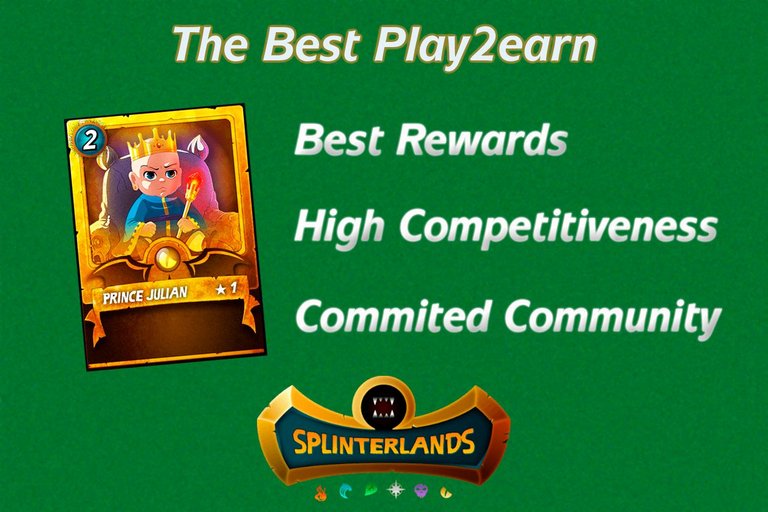 In my life I have played many video games, I can say that most of my entertainment since I was young has been by this means, glued to a console either at home or with my friends, but since the #play2earn, games to earn money, the level of fun has been higher, but also its risk, since you have to invest to win. In that sense I can say that playing Splinterlands has been one of the best decisions I have made, at first I was very reluctant because I had never invested to play, and being a father and head of household I had to evaluate the situation very well, however I do not regret having done it, and I can say with all propriety that Splinterlands is the best game that exists to earn money and have fun at the same time. Why do I think that, come with me and I'll tell you.
Addictive reward system
The recent update in the reward system has made the desire to play increase considerably, to be honest, earning a chest a day was quite discouraging, at least in my case that played in bronze I could not access more rewards than those mentioned above, and when I got credits or potions my mood was going down. Of course, I must say that at higher levels the rewards were better, but for someone who was just starting in the game it was quite frustrating.
Now with the new system all that has changed, I can say that I have won more rewards in this last month than in the previous 7 months I've been playing, a situation that has brought me a lot of addiction, because winning double is the best, since I can get rewards daily and in turn accumulate for the end of the season. That made that in my previous season I got an approximate of 116 reward chests, of which 65 were opened at the end of it, a real madness, and best of all is that there were no more credits, but nft cards, dec, and potions, I can say that I got very good loot.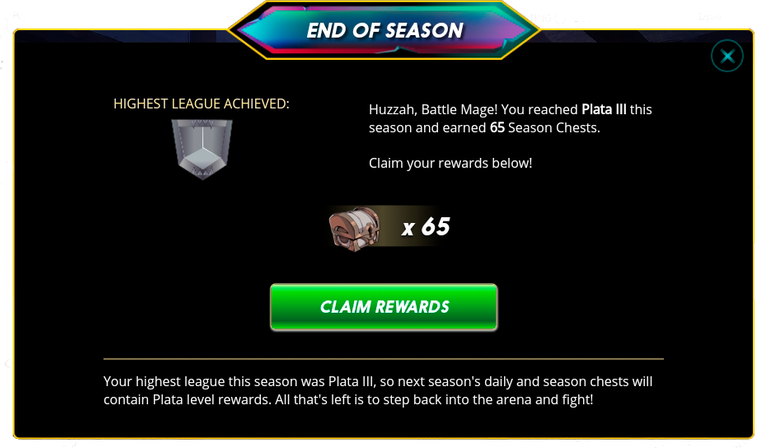 ---
Changing and high level of competitiveness
One of the things that has always been a challenge for me in video games, is to finish them at the highest level, that makes the difficulty very challenging but at the same time very entertaining. In Splinterlands there is plenty of competitiveness, in bronze I have come across very good players who make strategies difficult to defeat, but in the Silver level, the maximum where I have reached, everything becomes more fun, because the rivals there are very skilled people who have a higher level, so it is a factor that is always changing. The formula is simple, the higher the level, the more competitive.
On the other hand, the game system in both bronze and silver is completely different, which adds a higher level of demand. In bronze most battles are reduced to little mana to fight, that does not allow you to use many cards of great power, everything is reduced to a better strategy, plus there is only one ruleset or condition in the battles. While in Silver everything changes, more mana and two ruleset per combat, that forces us to better formulate our team to get the victory.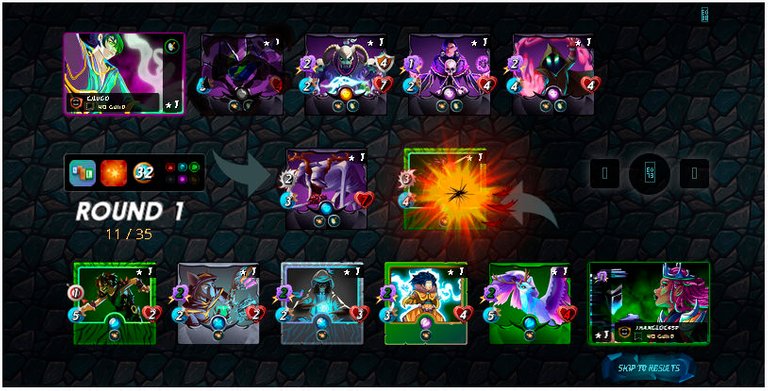 ---
An incredible and committed community
The third aspect to highlight is that Splinterlands is a big family, a community that works together to make this game better every day. As you interact through discord or hive you can learn tips from experienced splinters to play better, apart from that you can receive liquid rewards in HBD for your posts to buy more cards or spend on whatever you want, because the main account performs rewarded activities to make you grow as a player, either by sharing your battles, promoting the game, drawing and even making memes; with splinterlands there are many ways to win.
Finally, something that for me is essential, is the commitment of the entire team that created the game, this is something that is not seen in other play2earn, neither Axie infinity, nor Plants vs Undead to name a few have shown the commitment that we can see here, the team is constantly working on improving, and that guarantees a good game economy, quite stable and productive, which I am sure will increase.

Logo | Logo | Logo | Image edited in Adobe Photoshop
To conclude, I think the splinterlands projections are very favorable, fortunately it is a very stable game, which is why you can invest with peace of mind, so I encourage you to continue advancing in the game, take advantage of the rewards and enjoy while you play. Now, if you have not started playing, this is the ideal time to do it, so do not miss the opportunity, I will leave you a link below so you can start and become the best splinter of all.
---
---
Thanks for reading
---
All images and separators have been edited by me in Adobe Photoshop, using original images from the game.
---

Español

Reflexiones de un jugador - ¿Por qué Splinterlands es el mejor Play2earn que existe?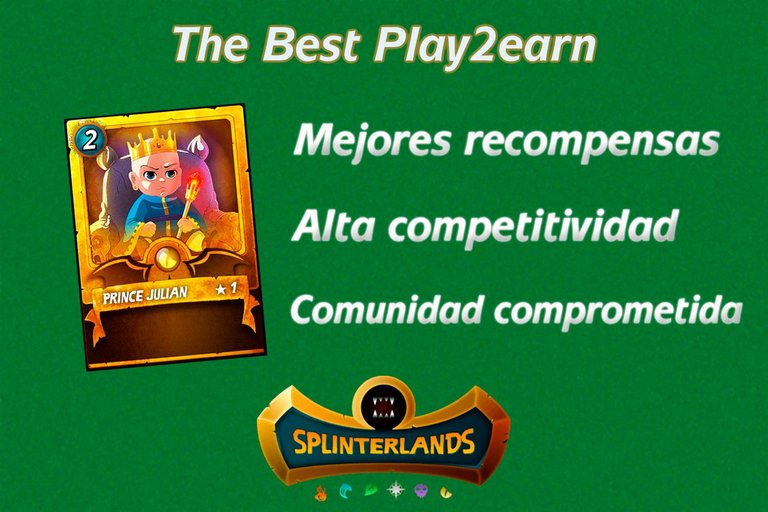 En mi vida he jugado muchos videojuegos, puedo decir que la mayor parte de mi entretenimiento desde joven ha sido por este medio, pegado a una consola sea en mi casa o con mis amigos, pero desde que se iniciaron los #play2earn, juegos para ganar dinero, el nivel de diversión ha sido superior, pero también su riesgo, ya que hay que invertir para poder ganar. En ese sentido puedo decir que jugar splinterlands ha sido una de las mejores decisiones que he tomado, al principio estuve muy renuente debido a que jamás había invertido para jugar, y siendo padre y cabeza de hogar había que evaluar muy bien la situación, sin embargo no me arrepiento de haberlo hecho, y puedo decir con toda propiedad que Splinterlands es el mejor juego que existe para ganar dinero y divertirse a la vez. ¿Por qué pienso eso?, acompáñame y te lo cuento.
Sistema de recompensas adictivo
La actualización reciente en el sistema de recompensas ha hecho que las ganas de jugar aumenten de una forma considerable, siendo sincero, ganar un cofre al día era bastante desalentador, por lo menos en mi caso que jugaba en bronce no podía acceder a mas recompensas que las mencionadas anteriormente, y cuando me salían créditos o pociones mi ánimo se iba por los suelos. Claro está, debo decir que a niveles superiores las recompensas eran mejores, pero para alguien que se iniciaba en el juego era bastante frustrante.
Ahora con el nuevo sistema todo eso ha cambiado, puedo decir que he ganado más recompensas en este último mes que en los 7 meses anteriores que llevo jugando, una situación que me ha traído mucha adicción, pues ganar doble es lo mejor, ya que puedo obtener recompensas a diario y a su vez acumular para el final de temporada. Eso hizo que en mi temporada anterior obtuviera un aproximado de 116 cofres de recompensa, de los cuales 65 fueron abiertos al final de la misma, una auténtica locura, y lo mejor de todo es que ya no habían créditos, sino cartas nft, dec, y pociones, puedo decir que obtuve muy buen botín.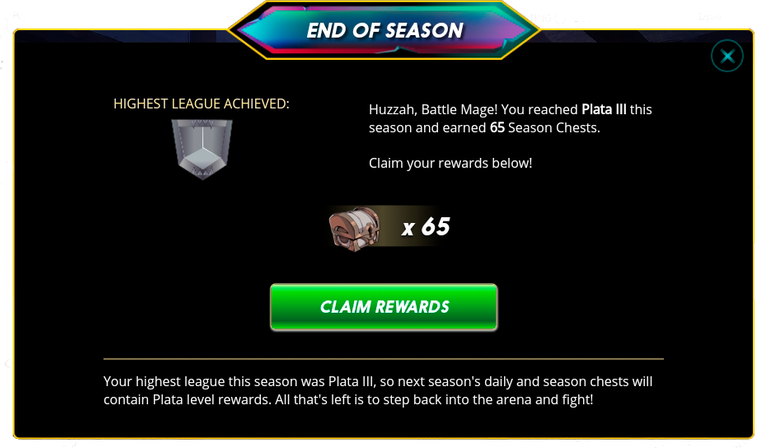 ---
Nivel de competitividad cambiante y elevada
Una de las cosas que siempre ha sido un reto para mí en los videojuegos, es terminarlos en el nivel más elevado, eso hace que la dificultad sea muy desafiante pero a su vez muy entretenida. En Splinterlands hay competitividad de sobra, en bronce me he topado con muy buenos jugadores que realizan estrategias difíciles de derrotar, pero en el nivel de Plata, el máximo donde he llegado, todo se vuelve más divertido, pues los rivales allí son personas muy versadas que tienen un nivel mayor, por lo tanto es un factor que siempre que siempre va cambiando. La fórmula es simple, a mayor nivel, mayor competitividad.
Por otro lado, el sistema de juego tanto en bronce como en plata es completamente diferente, lo cual añade un nivel de exigencia mayor. En bronce la mayoría de batallas se reducen a poco mana para luchar, eso no permite que puedas usar muchas cartas de gran poder, todo se reduce a una mejor estrategia, además hay una sola ruleset o condición en las batallas. Mientras que en Plata todo cambia, mayor mana y dos ruleset por combate, eso nos obliga a formular mejor nuestro equipo para obtener la victoria.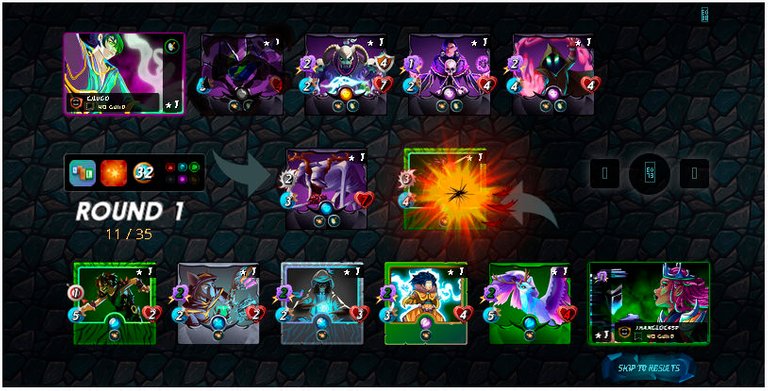 ---
Una comunidad increíble y comprometida
El tercer aspecto a destacar, es que Splinterlands es una gran familia, una comunidad que trabaja en conjunto para hacer este juego mejor cada día. A medida que interactúas por discord o por hive puedes aprender tips de splinters experimentados para asi jugar mejor, aparte de eso puedes recibir recompensas liquidas en HBD por tus post para comprar más cartas o gastar en lo que quieras, pues la cuenta principal realiza actividades recompensadas para hacerte crecer como jugador, ya sea compartiendo tus batallas, promocionando al juego, dibujando e inclusive realizando memes; con splinterlands son muchas las formas de ganar.
Por último, algo que para mí es esencial, es el compromiso de todo el equipo creador del juego, esto es algo que no se ve en otros play2earn, ni Axie infinity, ni Plants vs Undead por nombrar algunos han mostrado el compromiso que aquí podemos ver, el equipo trabaja constantemente en la mejora, y eso garantiza una buena economía de juego, bastante estable y productiva, de la cual estoy seguro ira en aumento.

Logo | Logo | Logo | Image edited in Adobe Photoshop
Para concluir, creo que las proyecciones de splinterlands son muy favorables, afortunadamente es un juego muy estable, razón por la cual se puede invertir con tranquilidad, por lo tanto te animo a seguir avanzando dentro del juego, aprovecha las recompensas y disfruta mientras juegas. Ahora bien, si no haz comenzado a jugar, este es el momento ideal para hacerlo, asi que no pierdas la oportunidad, te dejare un link a continuación para que puedas comenzar y te conviertas en el mejor splinter de todos.
---
---
Thanks for reading
---
All images and separators have been edited by me in Adobe Photoshop, using original images from the game.
---
---
---