Spaccanapoli: the historic center of Naples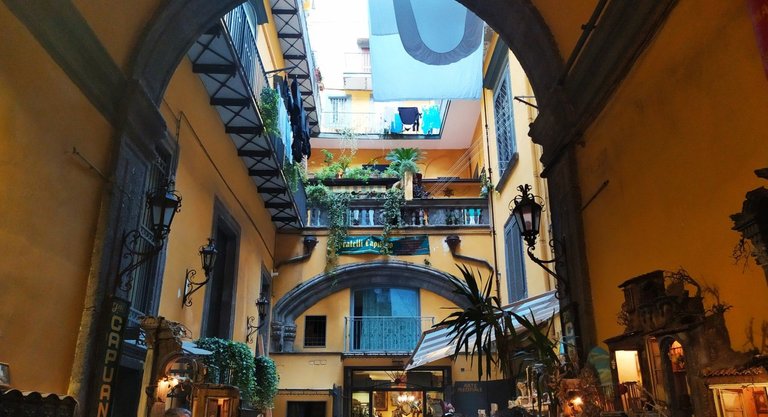 ---
There is a rectilinear historical road that divides the city of Naples in North and South, for this reason the road is called Spaccanapoli. It is a purely pedestrian street overlooked by hundreds of various types of commercial activities: commercial shops, restaurants, souvenirs, handicrafts and some service activities.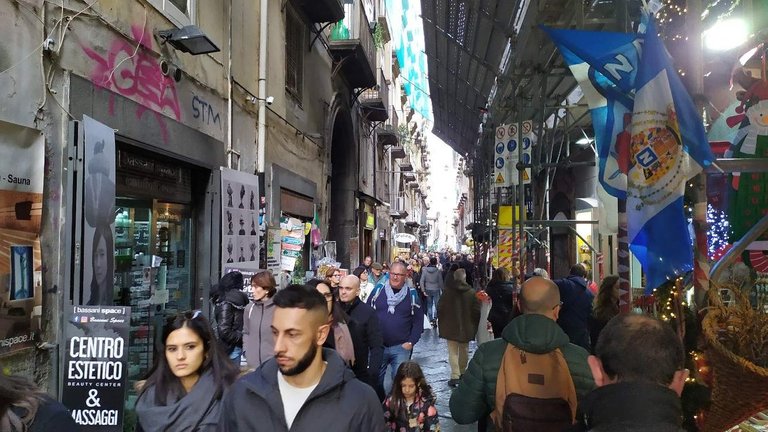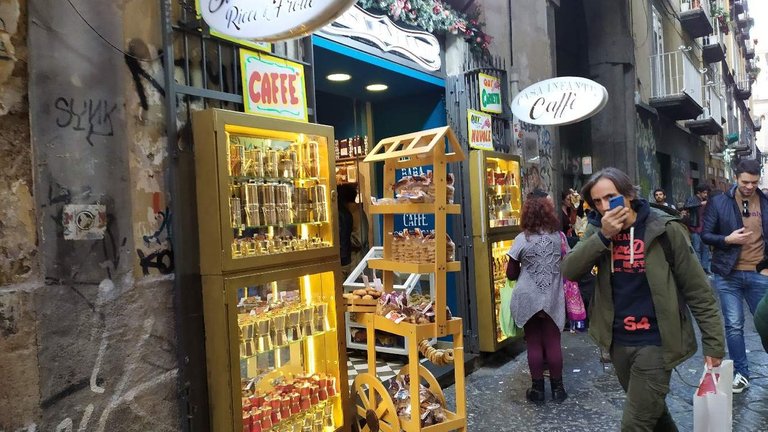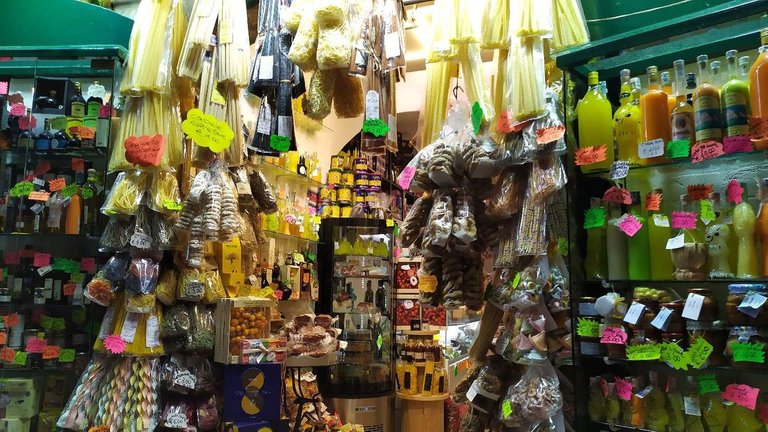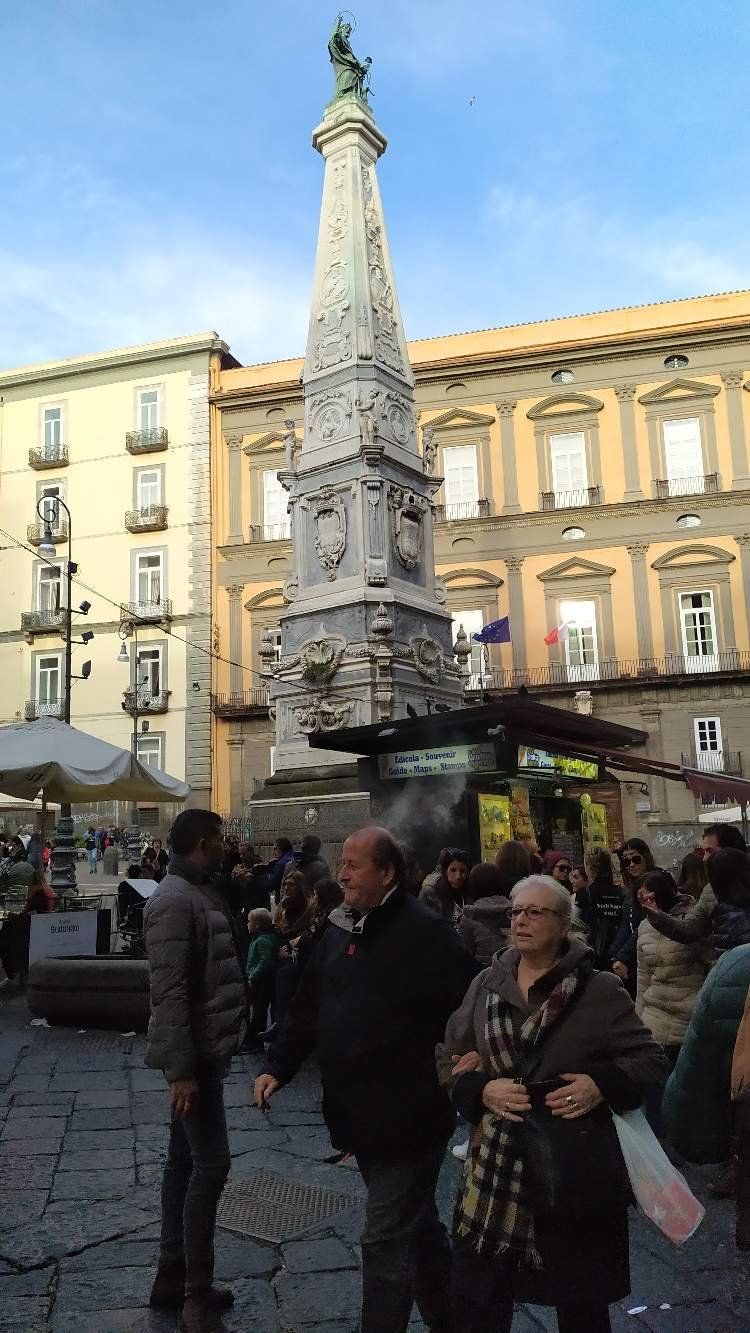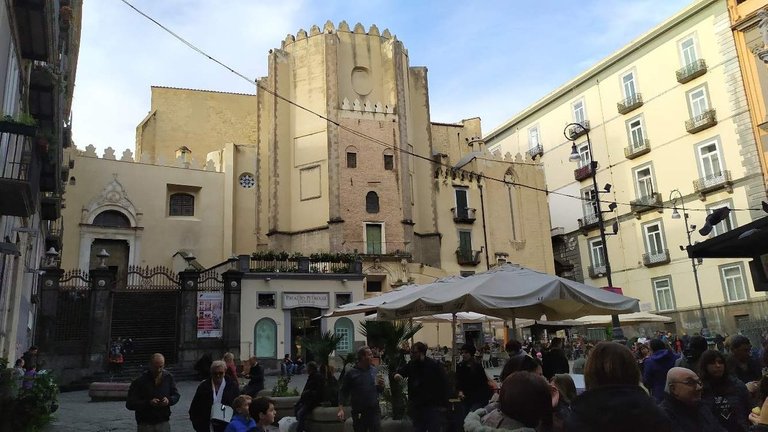 ---
Spaccanapoli becomes particularly busy during the Christmas period and becomes even brighter and full of colors. In Naples there are master craftsmen who build nativity scenes and annually create new collectible characters: it is possible to find famous personalities from political life, music, theater, religious, sports and much more.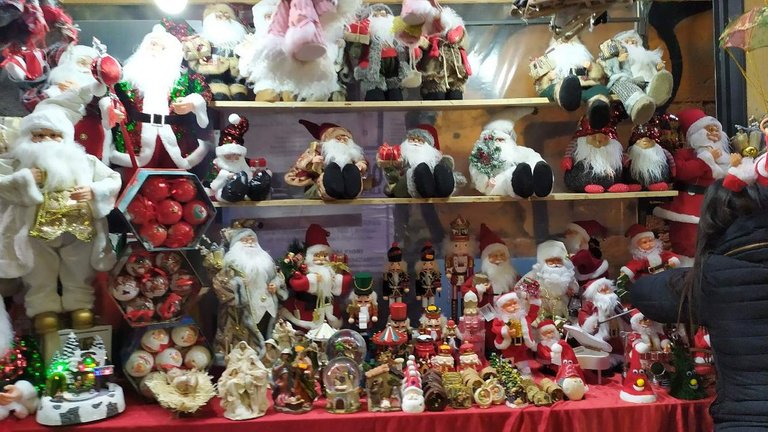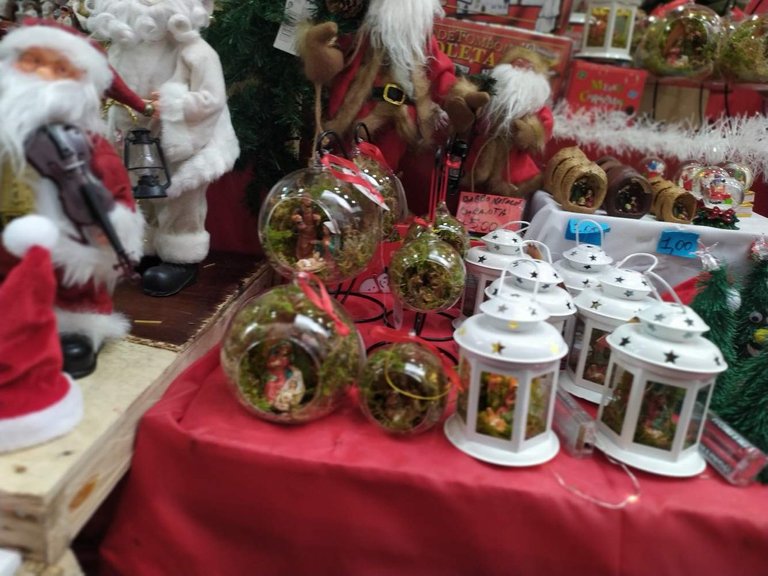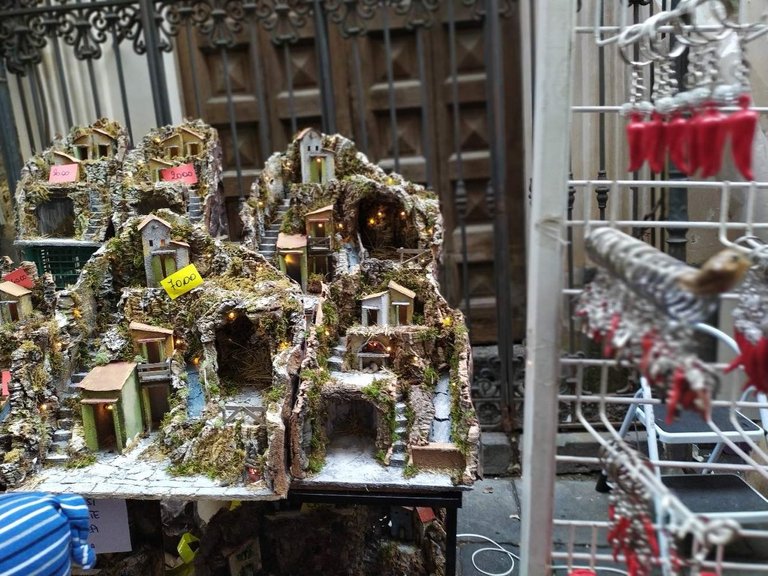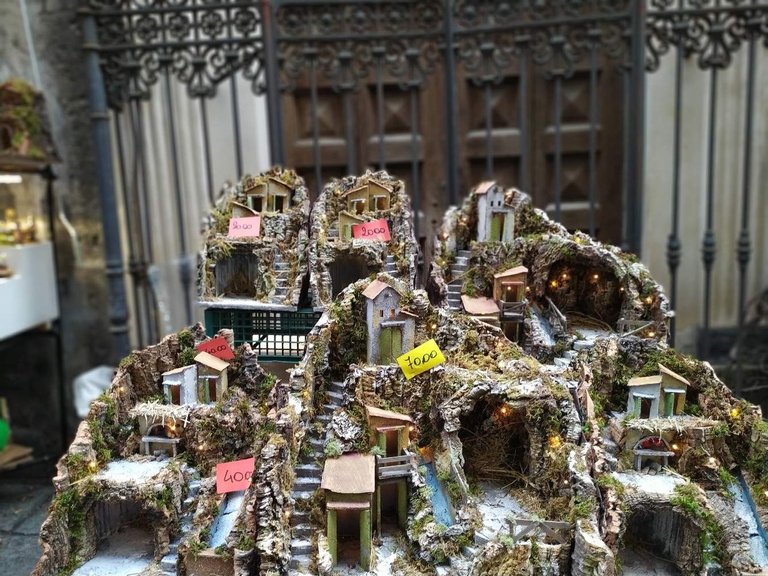 ---
The Neapolitan art of building cribs is ancient and is usually passed down from generation to generation. Among the many artisan exhibitions along the way, in a large entrance hall of a historic building, some craftsmen create portions of nativity scenes in real time, even on commission.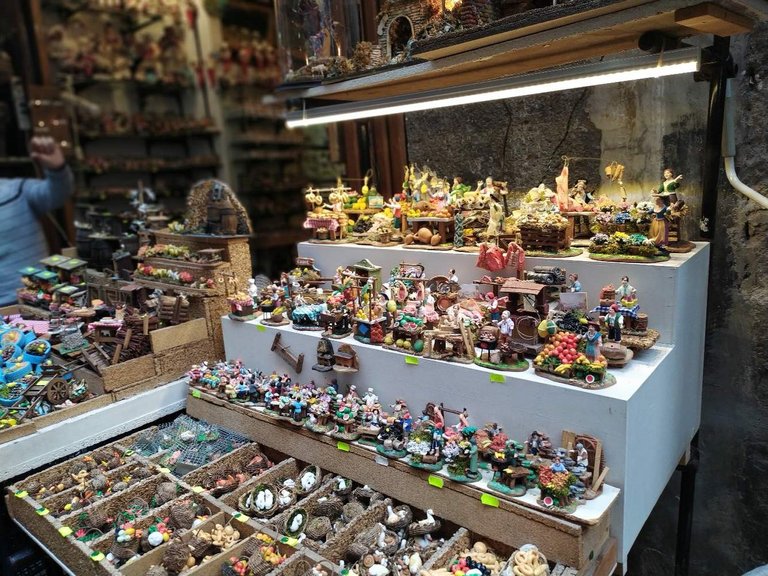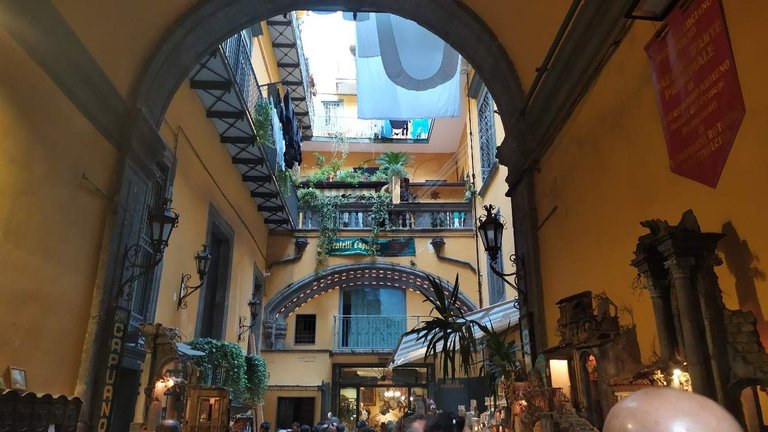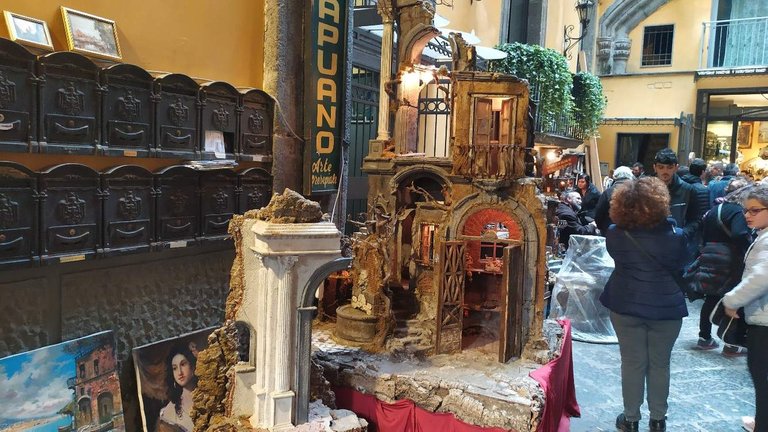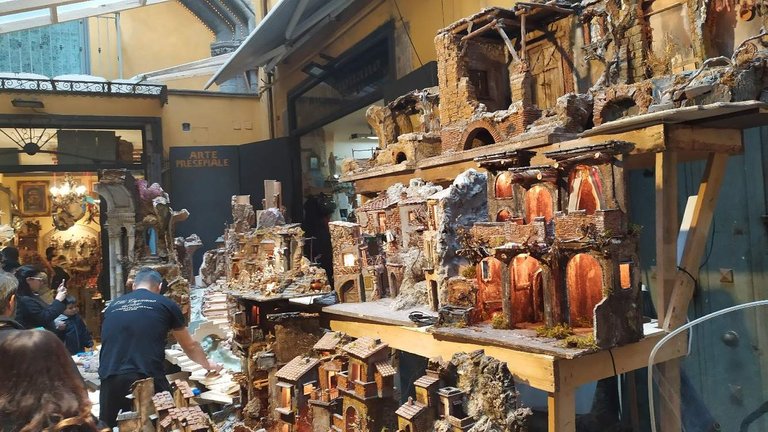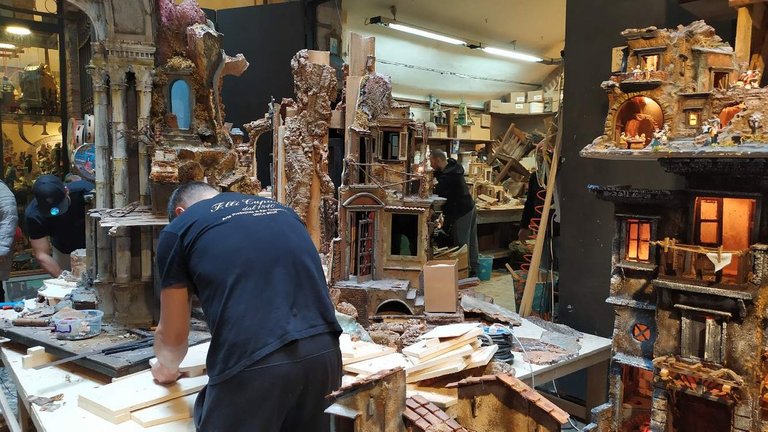 ---
Arm yourself with patience though. The road is long and walking in the crowd is not easy but it is definitely an experience to try if you are visiting Naples. Near Spaccanapoli is the imposing Cathedral of Naples, built in the thirteenth century, and religious landmark of the city. The interior of the Church is truly imposing with a large central nave ending with the Sacred Altar and the apse. Built in Gothic style and inside there are numerous baroque decorations, the Duomo has a coffered ceiling, covered with majestic paintings and, admiring it from below, I felt very small in front of the size and power of the structure.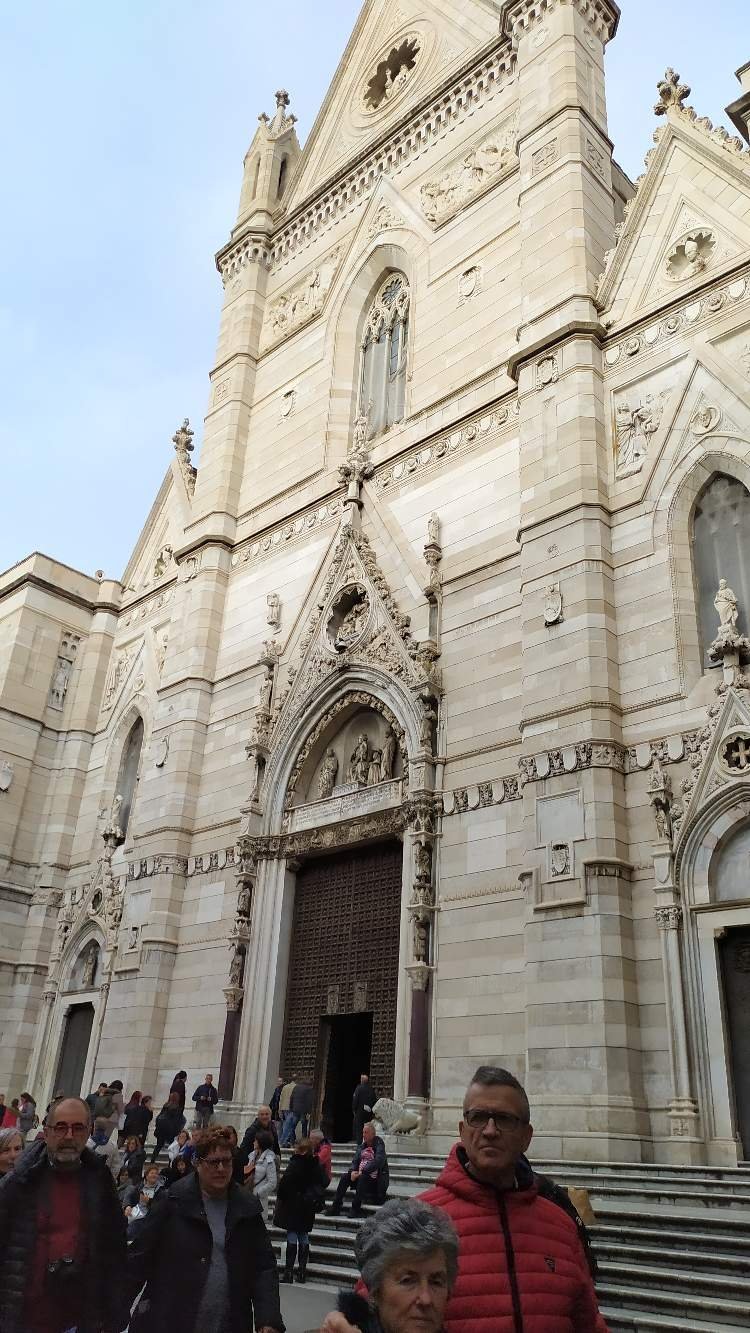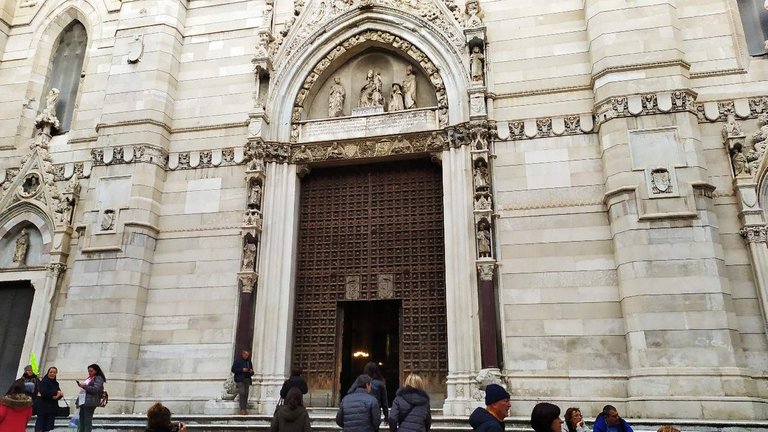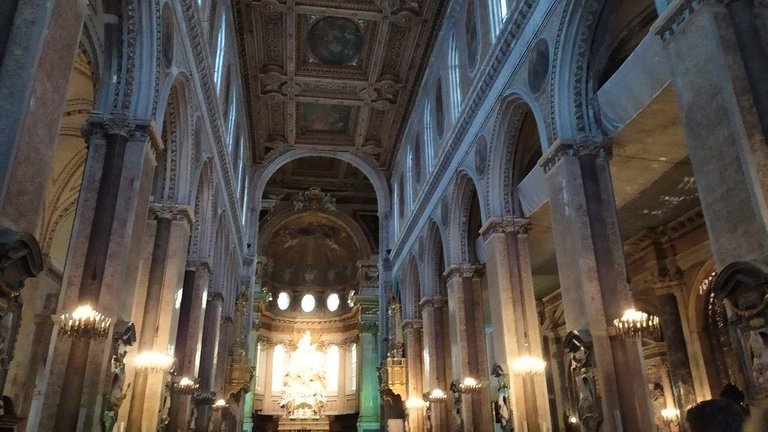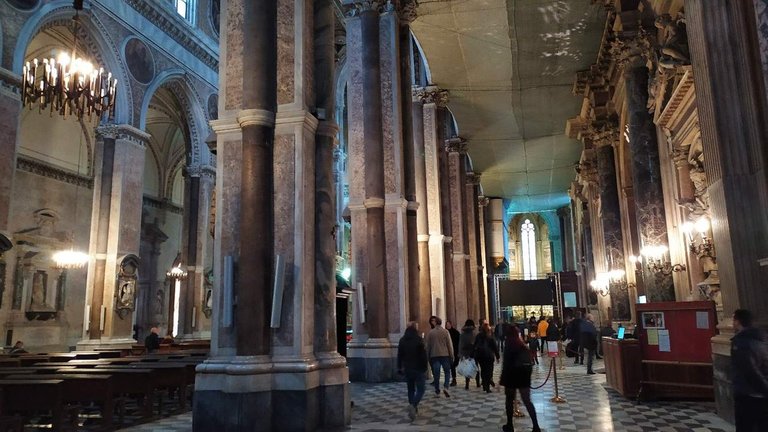 ---
Le due navate laterali sono ampie e ariose dalle quali si può accedere a diverse cappelle minori tra cui ricordo la Cappella del Tesoro di San Gennaro dove ogni anno si celebra il miracolo della liquefazione del sangue di San Gennaro a cui assistono centinaia e centinaia di fedeli.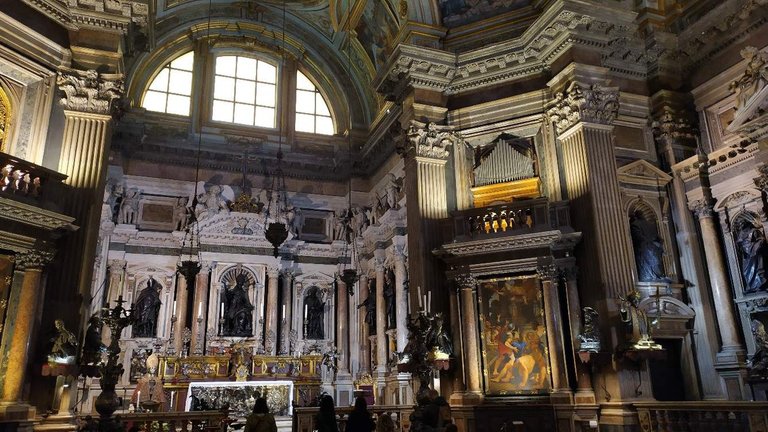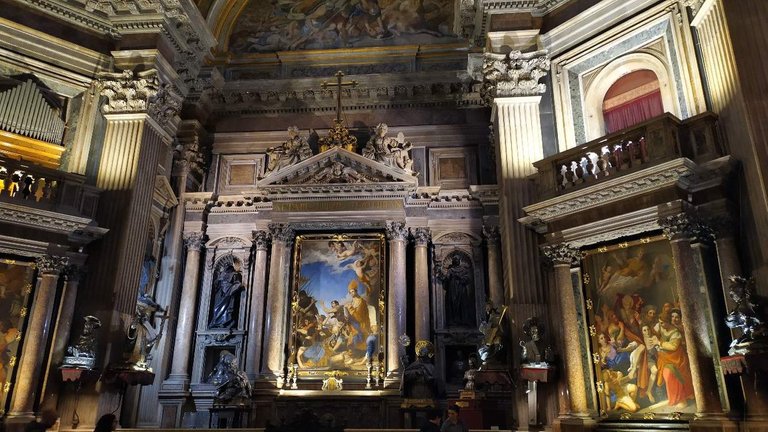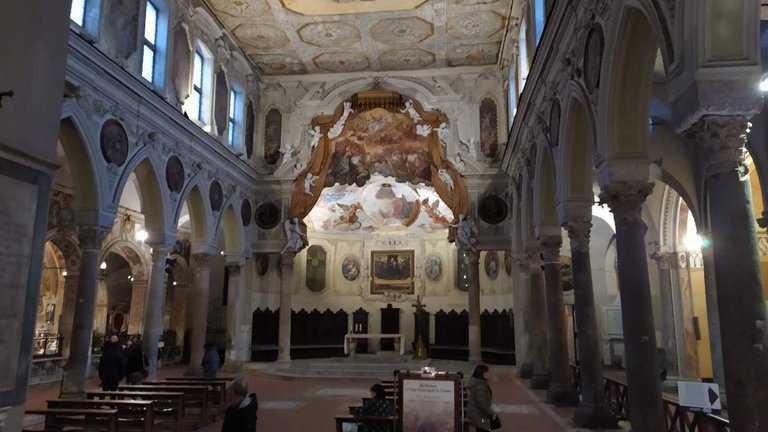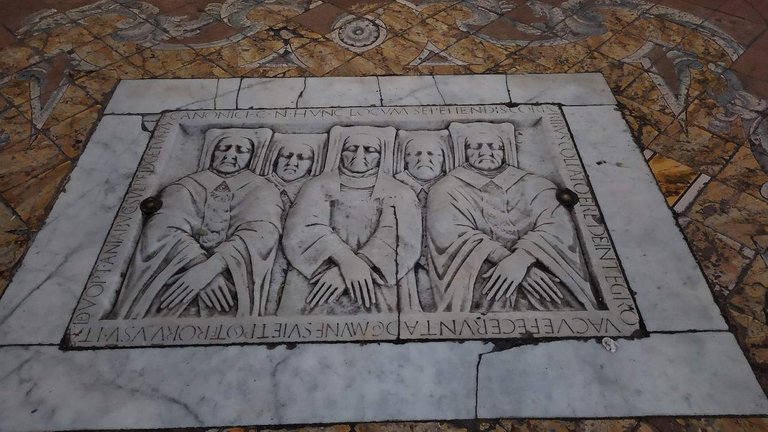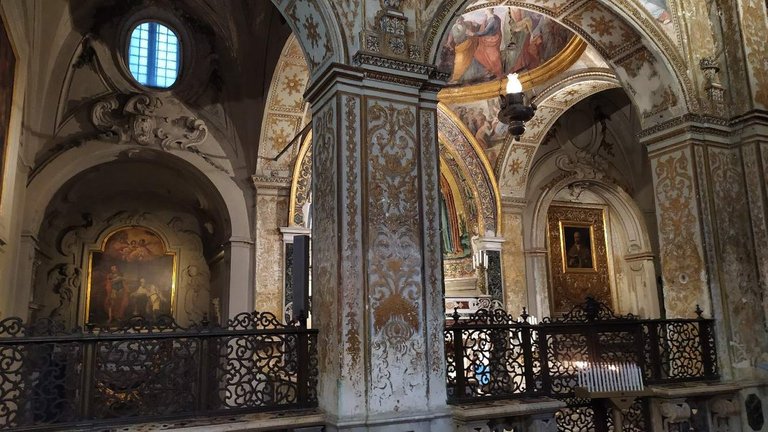 ---
In the streets of Naples, however, a great positive energy is perceived. People frantically cross the streets and seem to never stop. The perfumes that pervade Spaccanapoli are those of tradition: sweets, pizzas, panzerotti ... They mix with the lights and the Christmas atmosphere creating something unique ... Naples.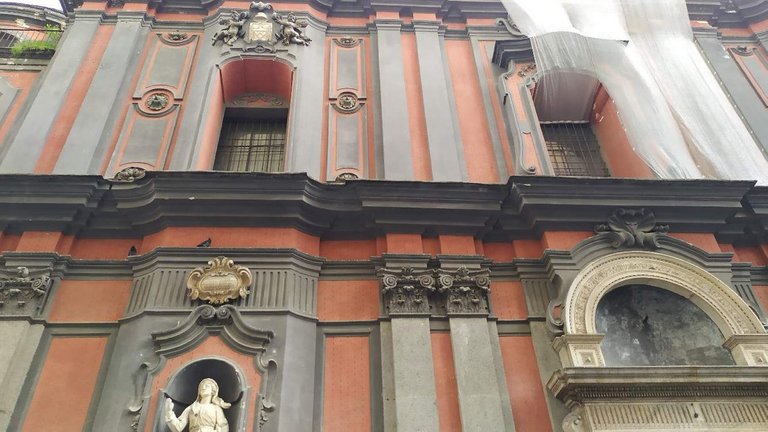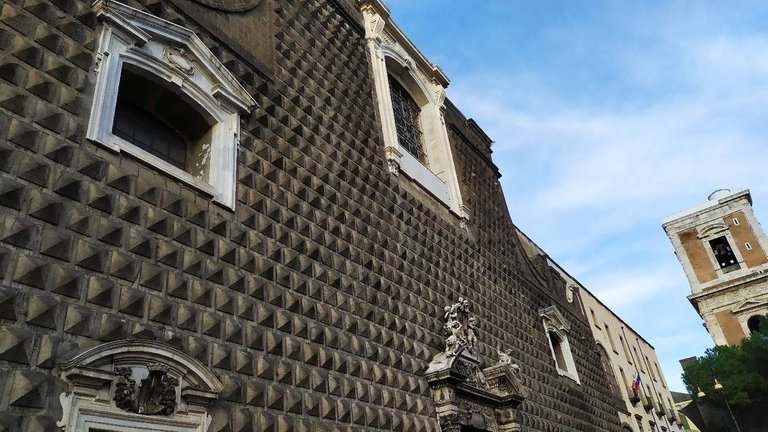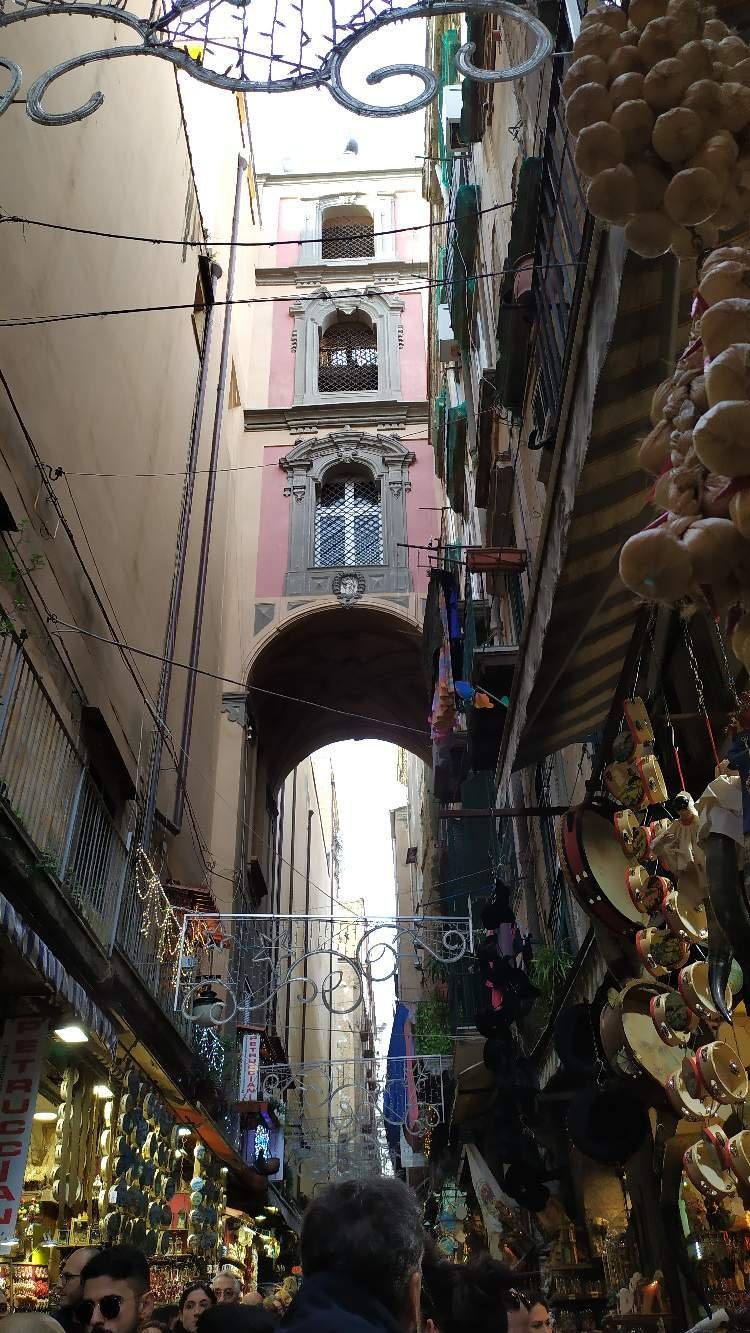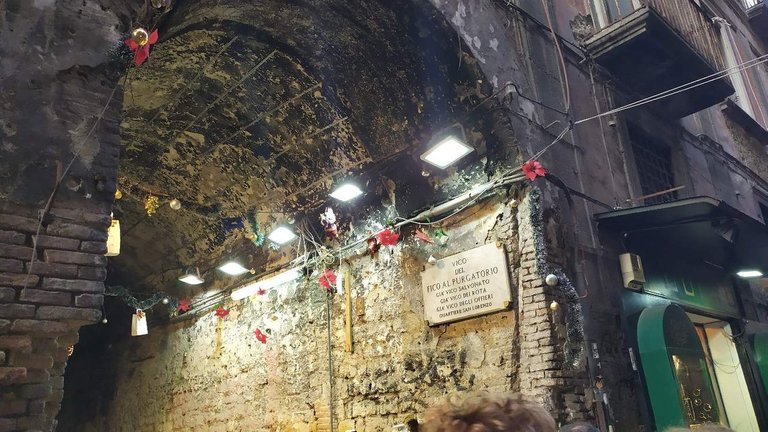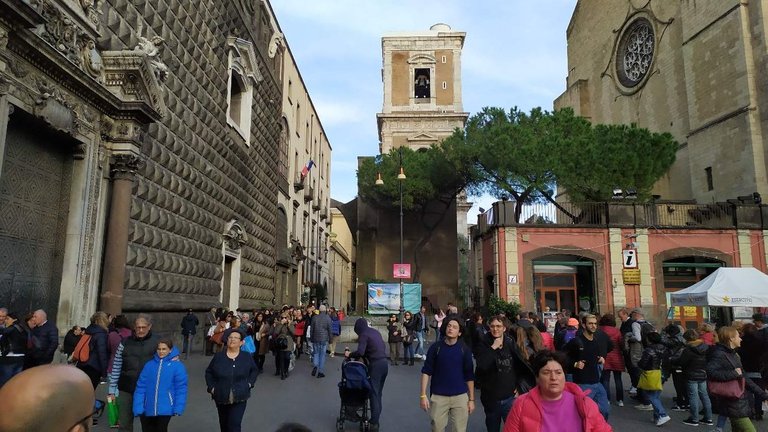 ---
View this post on TravelFeed for the best experience.
---
---