It's just a see you later, thanks for everything Fabio
Hello... I didn't want to do this, it's really hard for me to write these words, but sometimes we have to do what's best for ourselves. I really enjoyed all the time I spent here, all the good friends I made, all the awesome posts I read, but life has a funny way to show us what our priorities must be, and right I can't be here as much as I want. When I found out about this place, it was like a fire that ignited in my heart, I was thinking all the time about what to post, who to comment, where to look for inspiration. Yes, it was a blast to be here with all of you, but now, I have to say goodbye. What I most loved about this experience was...
That I learned the importance and the impact that an idea can cause, and as a sticky mass composed mainly of water, great ideas can arise, I also learned how you can impact people no matter where they are, we are in the same house that is called earth, and on a journey that we call life, and the idea is to do the best we can, and what better way to do it than by helping others. I cannot fail to mention that while I was juggling that afternoon, it crossed my mind how happy I have felt sharing with all of you, did you notice my smile? It is obvious that the learning has been not only of great importance, but also feedback, where you and I started a journey called # pob-storytelling which today comes to an end, it is something which I am not very happy if I am honest, but life outside of web 3.0 for now needs a little more From my attention, I find no reason to deny the fact that I will miss you, it is very certain that when something good returns, it will occur to me in order to vindicate the time which we will be at a distance.
Thank you for being part of this project which we turned into an experiment, and for several weeks we were able to share, I would like to be a little more extensive but I am terrible for goodbyes, so I prefer to say "see you later" rather than say "Goodbye".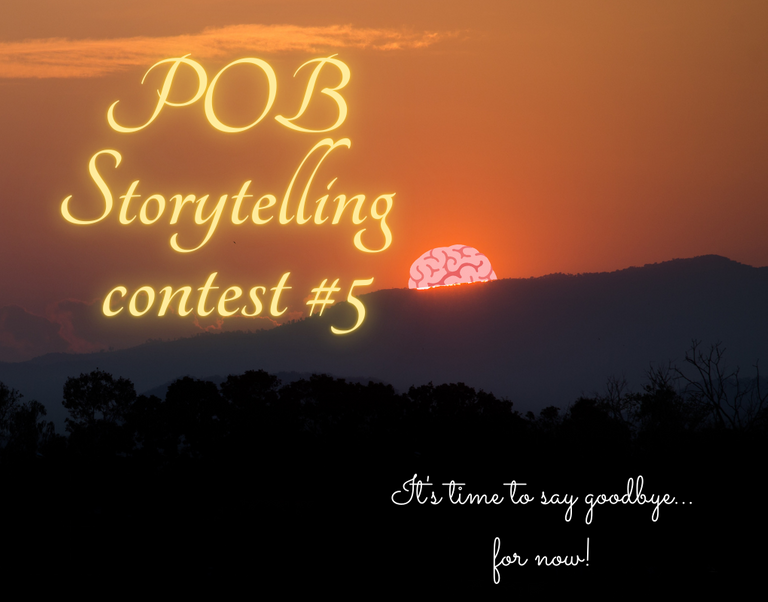 @fireguardian
I hope you always remember these words, which I appropriated from a long time ago, do not give up so easily and KEEP SHINING!
I suppose that a farewell was something like that my dear friend FIREGUARDIAN, now it is my turn as the counterpart, to be able to thank you for all this opportunity which was not only monetary, but was also full of ideas, you gave us that opportunity to create, think and especially dream, that last few offer it, many try to eradicate them from their lives and tear them away from other lives, while your friend, you went against the tide and the common, I had fun in each of the editions, enjoy the content of all those who participated, and surely I will treasure ideas which arose along the way, so for all that and more THANK YOU TOTAL.

---
Posted via proofofbrain.io
---
---