Is Gravity Actually Fundamental ?
Did you think our discussion on gravity was over ?
Just for a quick reminder, we discussed about how difficult it has been and still is understanding gravity, see here.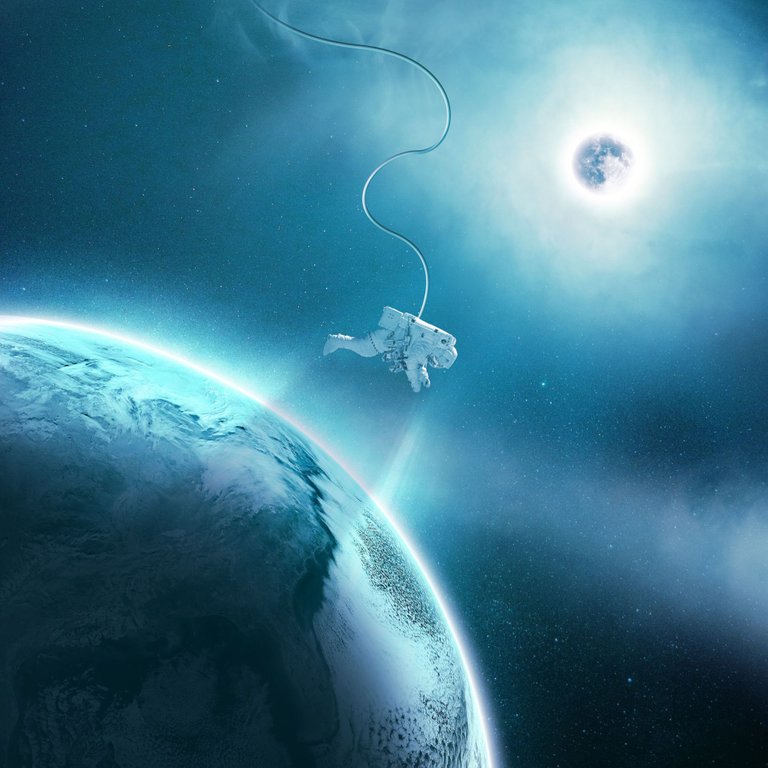 Source
Well, gravity appears to be more mysterious than we actually think, it's so mysterious that it worths more discussions on, this may be how we pin down what we may be missing all along. In this article however, we are going to explore another mystery of gravity that is not very popular, actually only a few people, including i considers it a mystery and it has to do with whether gravity is fundamental or not.
According to mainstream physics, gravity is fundamental and distinctive from other fundamental forces, the reason being that it appears to be inherent with objects that specifically possesses mass/energy and exists in spacetime. While this conclusion seems plausible based on current experimental knowledge, there appears to be nonzero indications that gravity may not be fundamental, this is if we keep aside bias. Gravity could be an emergent phenomenon that stems from a more fundamental process or it could be a residual of one of the other fundamental forces.
But why exactly do we think gravity may not be fundamental in the first place ?
To answer this question, we would have to take a critical review of the current trends in physics, especially in particle physics. At atomic and subatomic scale, quantum theories appears to explain most physical observations, we have the electro-weak theory - the quantum theory that describes both electromagnetic and weak interactions, and we have quantum chromodynamics - the quantum theory describing the strong interaction. Based on the "assumption" that gravity is fundamental, it's believed gravitational interactions also takes place there too but very weak to be observed.
However, despite attempts to quantize gravity or develop a quantum theory of gravity there has been no success, in the sense that it's predictions are almost not testable and for some quantum theories of gravity there are mathematical inconveniences/inconsistencies. There are two perspectives of looking at this problem and they are
We currently lack the insight/theoretical tools to develop a successful theory of quantum gravity, that is, a quantum theory of gravity that is both mathematically consistent and yields testable predictions.
There's no theory of quantum gravity/gravity doesn't have a quantum nature and it would imply gravity isn't a fundamental force, if at the fundamental scale quantum physics actually rules.
Unfortunately, only few physicists are pursuing the latter perspective.
Another indicator that gravity may not be fundamental has to do with experiments/physical observations, especially at elementary level. For now, there's no experiment in the world of elementary particles that shows gravitational interactions obviously takes place, there are two possible explanations for this and they are
Gravity is very weak compared to other fundamental forces at such scale

Gravity doesn't exist at such scale.
The former (gravity being weak) on one hand is what is believed by most physicists and it's mainly because gravity appears to be directly related to mass/energy and every elementary particle possesses this property. Also, it's weakness is also reflected at macroscopic level, if you happened to bring a magnet whose size is far too small compared to our very large planet, close to an iron object (probably comparable in size to that of the magnet) that is resting on the surface of our planet, the electromagnetic force of the small magnet always over powers the gravitational force of our large planet. However, even with the concept of mass/energy, spacetime and it's geometry, we still don't fully understand gravity and it implies that there's more to gravity than those concepts.
The latter on the other hand (gravity not existing at fundamental level) gives room for the possibility of gravity being an emergent phenomenon or a residual of one of the other three fundamental forces, and it's also being pursued by few physicists.
Interestingly, there are theoretical proposals addressing the idea of gravity not being fundamental, though the popular ones are few. Some of these theories go as far as also suggesting spacetime itself is an emergent property unlike it's conventional belief that it's fundamental. Some of these theories can be found in the references at the end of this article.
So back to the question of whether gravity is fundamental or not, we honestly don't know, the theories that seems to suggest gravity isn't fundamental are yet to pass experimental tests likewise those that suggests otherwise. What we have thus shown in this article is that it's worth exploring other perspectives, after all, every successful paradigm shift usually emerge from something very unexpected.
Perhaps, a more important question physicists should be asking themselves instead of whether gravity can be quantized, is if gravity itself is fundamental. However, until we have a complete and true understanding of gravity before we can decide if such questions can be answered.
It's here we conclude this article, have a thoughtful day and see you next time.
For further reading
Ask Ethan: What If Gravity Isn't Really Fundamental ?
Thank you all once again for stopping by to read my jargons and also thank you @juecoree, @lemouth and the @Steemstem team for your valuable supports.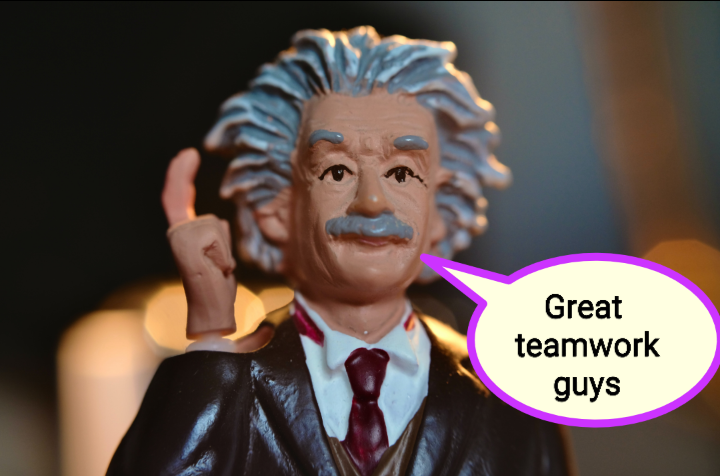 Source
Lastly, please don't forget to do the needful
Upvote
Comment
Reblog
If you enjoyed my jargons.

---
---