The Unsung Heroes Of Modern Science - Robert Hooke
Sir Isaac Newton, often regarded as one of the greatest scientist in history, if not the greatest seemed to have had more rivals than was originally thought. In our previous article, we discussed about one of them but however, there seems to be another one who may have been overlooked. This dude seemed to have provoked Newton more than Leibniz and as a matter of fact, Newton may have contributed majorly to the relatively diminished popularity of this dude (as we shall see later). This dude who also happened to be a polymath also made substantial contributions to science and technology.
Before we proceed, try solving the riddle below, you can leave your answers in the comment section at the end of this article.
Riddle me this
What grows and also shrinks but yet remains the same when untouched ?
Now, back to the article. Who then is this dude ?
Obviously, it's none other than Robert Hooke. Unfortunately, there's no known precise portrait (picture of how he looks like) of this dude, this may have been due to our beloved Sir Isaac Newton. Historically, he (Hooke) and Newton were known to have disputes over who should have been credited for certain discoveries in science (physical) and after the death of Hooke, Newton began to question Hooke's legacy, and as president of the Royal society - oldest academy of science, he (Newton) is alleged to have tried to destroy Hooke's legacy, especially destroying the only known portrait of Hooke. As a matter of fact, Newton was fond of abusing his power (as president of the Royal society) to get back at his rivals. Another such example can be found in the dispute between he and Leibniz, with regards as to whom first discovered infinitesimal calculus. According to Wikipedia and i quote
During his time as president, Newton arguably abused his authority; in a dispute between himself and Gottfried Leibniz over the invention of infinitesimal calculus, he used his position to appoint an "impartial" committee to decide it, eventually publishing a report written by himself in the committee's name.
This however is not to paint the picture of Newton black, he is in fact part of a larger universe or possibly a multiverse, that houses relatively both good and bad qualities just like the two sides of a coin. In essence, nothing/nobody can be absolutely good or bad.
In his early career, Hooke was an assistant to the acclaimed father of chemistry Robert Boyle, he in fact designed the experiment that led to the discovery of the Boyle's law and it's believed that he may have been the one to have actually discovered and stated the law mathematically - this is partly due to the fact that Boyle wasn't that inclined to mathematics as compared to Hooke. Since the experiment was performed under the command of Boyle, he would have to take the credit. We should however note that both (Hooke and Boyle) had high respect for each other and thus eliminating any form of envy.
Below are the fields where he made important contributions.
Physics
In 1660, he discovered the law of elasticity, popularly known as Hooke's law, this law would become very handy in the development of clocks/timepieces (as we shall also see later) as at that time, with him being among the leading experts.The law is still very applicable in modern times, especially in engineering.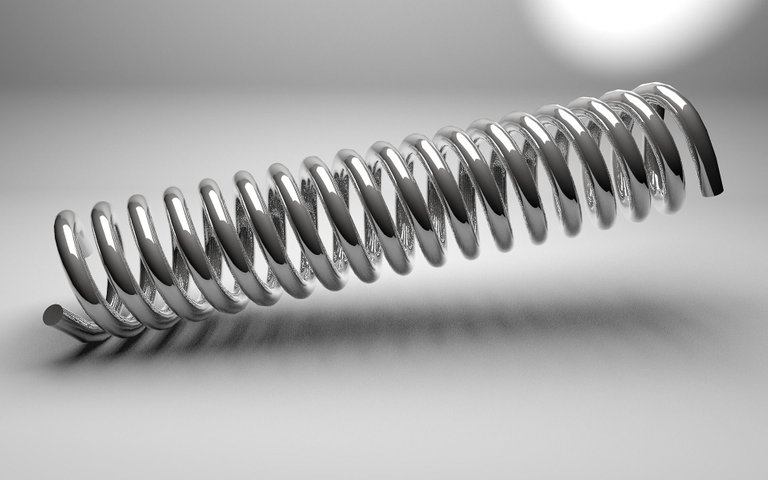 Source
He is believed to have first stated the law(s) of gravity - though in a sketchy manner. Newton on the other hand gave a refined version of this law(s) which would be dominant in physics until it was overthrown by Einstein's theory of general relativity. For example, Hooke initially suggested that the force of gravity was stronger when the bodies involved were closer to each other or that the force became weaker when the bodies were farther away from each other but Newton stated mathematically that the force was actually related to the inverse square of the the distance, which would later be confirmed by experiments and it's the reason Newton is often ascribed as the true discoverer of the gravitational law. Whether Newton had gotten information about the inverse square law from Hooke or not has been and still an open debate, as there were some evidences of their correspondence (exchange of letters between the two) before Newton began his investigation of gravity and in the letter(s) Hooke seemed to have suggested the inverse square law.
Historically, after Newton had published the law in his Principia book, Hooke accused Newton of stealing his idea, this would mark the beginning of their rivalry and disputes even till after their deaths - through their supporters, especially with regards as to whom first discovered the law of gravity.
The particle view of light, first championed by Newton would remain dominant in physics until the 19th century where it was discovered that light was a wave, through the famous double-slit experiment. However, before this experimental discovery Hooke was the first to suggest a wave nature of light, which was based on his investigations on light diffraction and he (Hooke) was a critique of Newton's theories of light - owing to their rivalry. He also discovered the Newton's rings - a diffraction phenomenon, before Newton. Newton would eventually win the debate (nature of light) for the meantime due to his strong influence on physics. However, it's interesting to note that neither men were wrong nor right and it's due to the fact that in modern times light is considered both a wave and a particle, it displays only one nature depending on the circumstances/the kind of experiment, this in modern parlance is referred to as the wave-particle duality.
Hooke was the first to suggest that in general, matter expands when heated, an idea that would be very handy in the investigations of the thermal expansions of matter. He was the first to suggest that heat was a form of energy. He also was the first to suggest that air was made up of particles separated from each other by relatively large distances - an idea that would be very handy in the development and advancement of the kinetic theory of gases.
Biology/Palaeontology/Geology
You may have heard or seen in biology, probably at high school of the name Robert Hooke, the person who discovered the cell - the basic unit of life of living things. This should not come as a surprise that it's the same Robert Hooke that we have been discussing in this article. His love for experimental optics led to him having his own microscope, he made important biological discoveries like the cell (he also gave it the name "cell"), he was amongst the first to make use of microscopes to study microscopic/miniature organisms. Recordings of his observations and sketches of certain miniature organisms can be found in his famous book titled Micrographia - sometimes regarded as the first science bestseller. He also studied certain fossils under the microscope and from his observations was able to infer the concept of extinction, he is even believed to have foreshadowed Darwin's theory of biological evolution. Also from his observations of the fossils was able to predict certain geological concepts that would later be validated and used in the field of geology today.
He was also a pioneer of the scientific investigation of human memory, an aspect of modern neuroscience and psychology.
Astronomy
He contributed to measurement of stellar distances - distance from stars. He investigated lunar craters. He studied planets such as Mars and Jupiter - especially it's rings. He is also amongst the earliest people to discover double-star systems - star orbiting another star.
Technology
Hooke was more inclined to practical works than theoretical ones. He was also a very active technologist and had many patents to his name. He invented/built the first Gregorian reflecting telescope.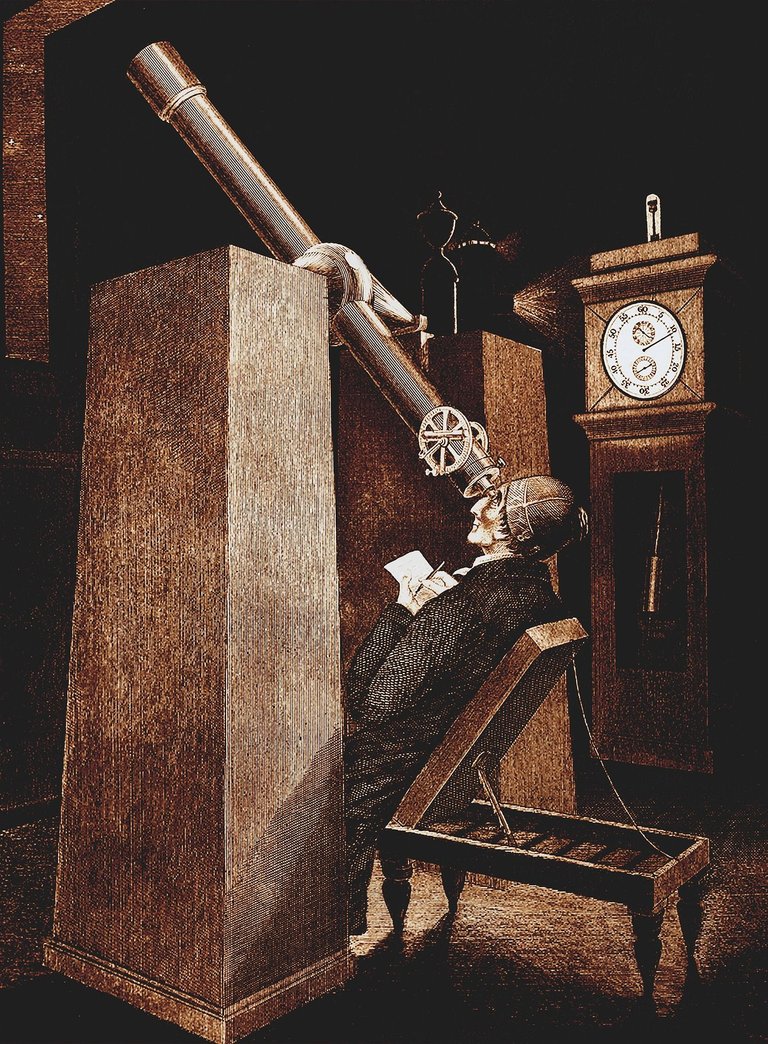 Source
Clocks as at the time were one of the advanced technologies and he was among the leading experts in that area. He invented what was called the "anchor escapement", an invention that was very handy in the development of the pendulum clocks - the grandfather clock is an example of a pendulum clock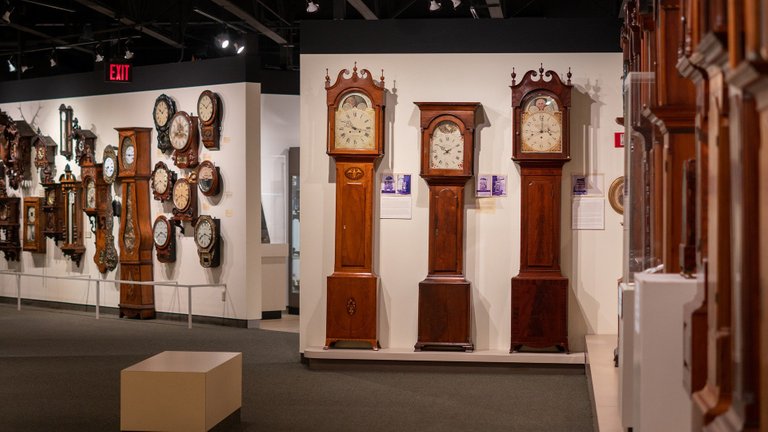 Source
He also invented a balance spring, another major advancement in timekeeping technology. This invention together with the law he discovered - Hooke's law of elasticity, helped improve the accuracy of clocks and also made it possible to have pocket watches/clocks but this is not to say that he invented pocket watches/clocks. Some modern mechanical wristwatches still makes use of this spring technology.
Experimentally, he also made investigations on combustion and gave a definition that closely resembles that used in modern science and engineering. It has even been suggested that if he had continued his research on combustion, he would have discovered the chemical element oxygen.
Architecture
He was also a distinguished surveyor and mapmaker of his time, he participated in the designs of certain constructions as at the time, particularly in England. Some building constructions used today are based on some of his proposals.
Did we forget to mention that he was a polymath ?
Mmmm.... I don't think we did. He was indeed another interesting polymath and historical figure. As a matter of fact, in recent times, he is sometimes regarded as the Da Vinci of England.
It's here we conclude this article, don't forget to give an answer to the riddle presented earlier. Have a thoughtful day and see you next time.
For further reading
Newton's law of universal gravitation
Thank you all once again for stopping by to read my jargons and also thank you @juecoree, @lemouth and the @Steemstem team for your valuable supports.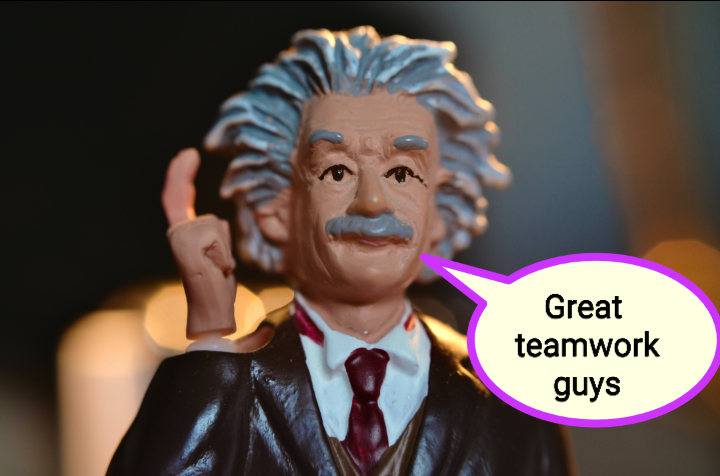 Source
Lastly, please don't forget to do the needful
Upvote
Comment
Reblog
If you enjoyed my jargons.

---
---