What If Gravity Is A Residual Of One Of The Other Fundamental Forces ?

Hey guys, welcome to another gravity episode. Yes, you heard me right.
You see brethren, some of us, if not most don't seem to get how very fascinating gravity actually is, the fact that we are still struggling to pin down the true nature of gravity is an indication that there are a lot of secrets and interesting possibilities about our universe that we are yet to explore/discover. But the question is,
Are we ready ?
The truth is that the answers to some of our troubling questions may not actually be far from us, we may be the ones holding ourselves from seeing it but this is not to say that i'm endorsing what we are about to discuss in this article. Preferably, i would say that the main content of this article is to explore one of the many possibilities 😉.
In our previous article we presented in the references some theories supporting gravity as being an emergent phenomenon, these theories however, doesn't say gravity emerges from any of the other fundamental forces, they seem to suggest gravity emerges mainly from quantum entanglement but at bulk level.
However, i am yet to see a current theory that treats gravity as a direct residual of one of the other fundamental forces, there are actually old theories that do but like i said before, "i'm yet to see a current one".
Let's on the other hand assume it's possible that gravity is indeed a residual of one of the other fundamental forces, the question then is, which one of the other fundamental forces is more likely to fit this model ?
Before we proceed, let's first make some interesting remarks, especially for clarity. By residual, we mean that at certain situations the force in question has very little/weak existence (residual) when it's existence is supposed to be absolutely null (have no existence at all). If however we assume that what we perceive as gravity is a residual of one of the other fundamental forces, then it's possible to explain why gravity appears to be weaker than the other fundamental forces, there's no need for extra dimensions of space, as in the case of string theory and it's variants.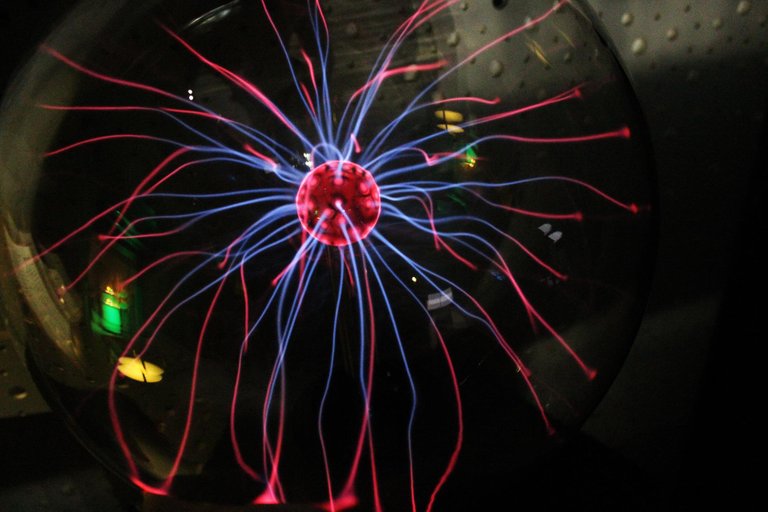 Source
Now back to our previous question, the fundamental force more likely to fit this model is actually the electromagnetic force. Apart from the concept of negativity and positivity of charges, both (gravity and electromagnetism) appears to follow similar patterns. Both are long range forces, both obey the inverse square law at classical level, gravity has it's own magnetic analog and it's called "gravitomagnetism" - an effect due to spinning masses. As a matter of fact, the gravitational version of Maxwell's equations can be derived from Einstein's field equations of gravity. Just like there's electromagnetic waves, there's also gravitational waves. One can see that classically there are similarities.
This approach on another hand can be seen as another way of unifying gravity and other fundamental forces, especially electromagnetic force. Modern approaches of unifying all fundamental forces, including gravity (theoretically) began first with trying to unify only gravity and electromagnetism, and it started around the early 20th century with the works of Gunnar Nordström - around this time only two fundamental forces were known. The approaches inspired by Nordström usually requires the introduction of extra dimensions of spacetime and they treat gravity as a force in it's own right, that is, not depending on the existence of other forces.
Historically, the investigations (experimental) into the connection between gravity and electromagnetism began far back, around the middle 19th century with the works of Michael Faraday - father of electricity, this was shortly after the discovery of the connections between electricity and magnetism. In his words and i quote
The long and constant persuasion that all the forces of nature are mutually dependent, having one common origin, or rather being different manifestations of one fundamental power, has made me often think upon the possibility of establishing, by experiment, a connection between gravity and electricity, and so introducing the former into the group, the chains of which, including also magnetism, chemical force and heat, binds so many and such varied exhibition of force together by common relations.
His experiments nevertheless didn't actually produce null results, what can be said of the results however, is that they were inconclusive, owing to his crude apparatuses. Also, around the times before the inception of Einstein's theory of general relativity when physicists were still battling to account for the anomalous perihelion precession of Mercury theoretically, attempts to incorporate electromagnetism into gravitational theories were made. In fact, some were successful, there was one in particular that relied solely on electromagnetism to explain the anomaly and it was that of Walther Ritz - Ritz ballistic theory. This theory of Ritz was an early competitor to the theory of special relativity and it seemed to suggest that gravity was a very weaker version of electromagnetism, though this idea had been in existence before this theory and it seemed to have been first stated by Thomas Young in 1807. Unfortunately, the theory didn't last for long, it lost the battle to Einstein's theories of relativity and i'm yet to see a follow-up/a modified version that is compatible with the current principles of relativity and quantum physics.
Surprisingly, current knowledge seems to suggest that virtually all forces (except gravity) above atomic scale have electromagnetic origins, this includes friction and the contact forces (push and pull) that we apply everyday on objects. This however doesn't mean gravity can't be included, there's no theory that says it's impossible/forbidden. Perhaps, it may be that we currently lack the insight to develop such a theory, one that can pass experimental tests and possibly have commercial benefits (technological applications).
Personally, i believe such a theory could also help resolve certain cosmological discrepancies that current accepted theories can't resolve with great satisfaction.
So, can gravity be a residual of one of the other fundamental forces ?
Unfortunately folks I'm not in the best position to answer such question, perhaps time can - if you understand what i mean 😉.
It's here we conclude this article, have a thoughtful day and see you next time.
For further reading
History of gravitational theory
Michael Faraday, grand unified theorist? (1851)
Thank you all once again for stopping by to read my jargons and also thank you @juecoree, @lemouth and the @Steemstem team for your valuable supports.

Source
Lastly, please don't forget to do the needful
Upvote
Comment
Reblog
If you enjoyed my jargons.

---
---