600 POB in 20 days - Aiming to perfection !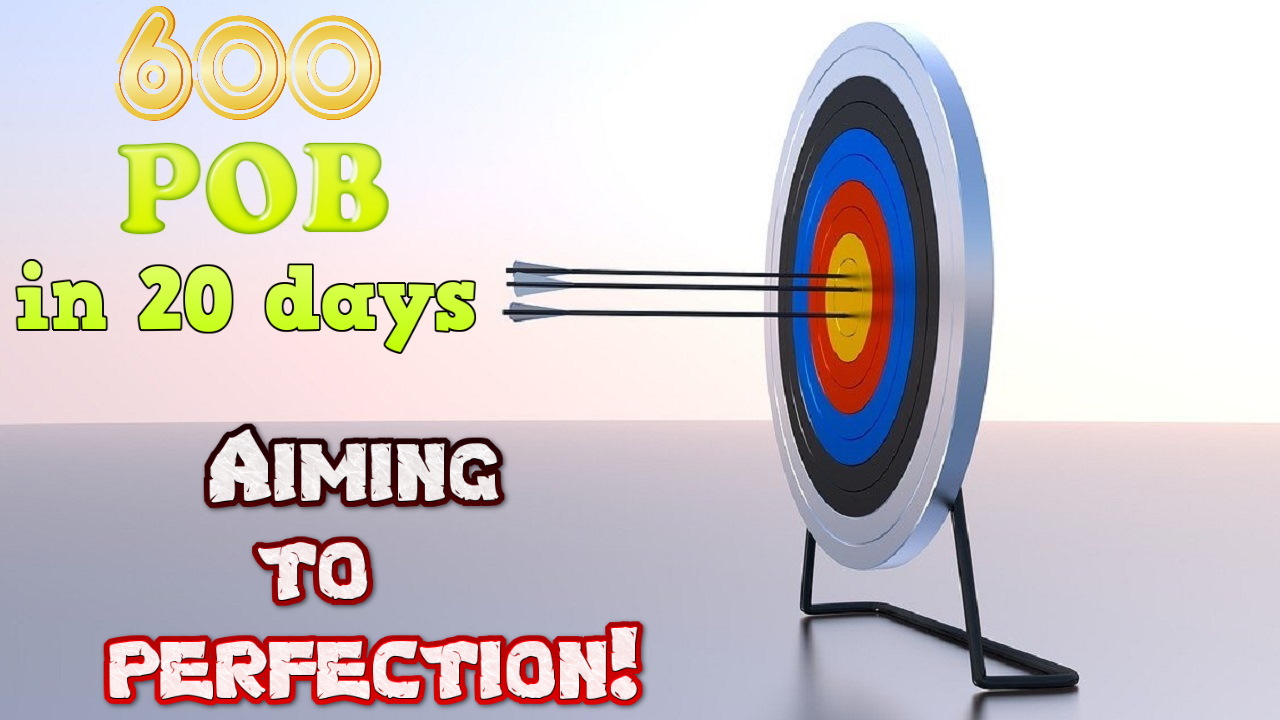 Starting is the most important. Just watching is a crap. Growing and creating content. Is what will give you slap !
Anyways, I didn't know how I gonna start this post, but as you see I started it anyway.
I don't want to only watch how others are growing and I'm sitting on my ass ! lol
Of course creating content is what brings us the growth, can we do it otherwise ?
Then when you start doing something, people will give you a slap to do it right !
So, I reached 600 POB in 20 days. That was really productive. I feel those 20 days, like 20 weeks or something like that. My brain was working all the time. I shared all my four years' experience on the blockchain and I keep learning here. Is it possible to stop learning ? When we will learn everything and live just to live ? Maybe never ! We were born to learn ! And we will die learning. lol

Can I or anyone else be perfect ? !
---
Oh hell no !
We are people. We can't be perfect. Even if a robot is created, that will be well programmed, with the best developers in the world, the best team to monitor it, it will have someday or somehow bugs or something that should be fixed or replaced. That's why everything is updated in this world. Nothing will stay the same. I don't know anything perfect. Give me an example if you can and I will prove you the opposite ! Maybe the only perfect thing is the imperfection itself. So, we may say that we have a perfect imperfection in the world. That's what makes it so interesting and fun. But aiming to perfection is also good. That's what's called improvement. Continuous improvement !
I will not waste your time here talking about how I aim to be perfect in my real life, so let's talk about being perfect here.

Usually there are rules or ethics set by the community. Or maybe by those who are leading it. Anyway, most people like them and do their best to follow all that. But the rules can be updated and people may just lose focus. It's impossible to be aware of all the rules and ethics. That's of course due to our imperfection. We can't just plug and play.
But there are some ethics and rules we may follow for the sake of our growth here :
I will mention them, those aren't all the rules maybe, I will just share what I know for now. I don't like to update myself always just Iike I don't like to update my pc and smartshone because I know that may slow them down and I will have to buy new ones.
Power up as much as possible.
Never self upvote.
Be active.
No abuse in any form.
Don't create too often.
Comment more.
Avoid drama.
Join discord.
Be updated.
Learn.
I dind't want to get into details, but those are all rules or ethics I know. Maybe I missed something, but I'm human. I can miss things, I can forget, I may just not understand something !
Recently a new rule or ethic appeared. Maybe that's not a rule and that's logical to do ? Or not to do ? Maybe we just were pushed to do. Or pushed to not do. Do, do, do ... lol
Anyway. When the upvote bots appeared and after them autoupvotes appeared. We just had to use them to be noticed. That was bad. That killed the idea of proof of brain. When I joined I felt that the proof of brain still existed, but then it was killed. I had to survive in proof of stake and I forgot about my principles. It took me a long time to learn about proof of brain and then I had to move to proof of stake. In the proof of stake I was always losing it. Because there were such big players I would never catch. I was like a needle in the hay. That's a Russian saying that means that's hard to find something. But I was fighting anyways and I had to adapt.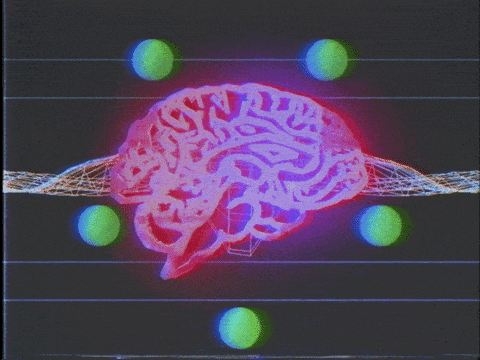 Now the proof of brain is reborn in POB tribe. Maybe that's why the price is higher. Because many waited for it to be created. They had it inside and wanted it to be emphasized. It even existed in hive. It existed in all other tribes as well and still. It was the soul and now it has the body !
I hope I explained now why I was adapted to PoS and why most of us did. That's not because all of us want to be reward farmers. No ! We just had to survive in that system. That's why I and many were and most still are autoupvoting others. That became as a habit. Some even ask for it. Just like @leprechaun asked me :
You can see how I vote and then decide whether you want to add me to hive.vote for your account. It's like delegated proof of brain. I don't know if I need to do something special for you to be able to add me.
That was a test of course. A test to be sure I'm not a farmer. I failed. Not because I was doing that, but I was pushed. I didn't have the choice. Proof of brain wasn't alive. Not in me, not in many. They may still not understand it. Even me, I don't understand it all maybe. I'm learning and I'm glad I learned it this way.
I would never delegate my brain to anyone else !
---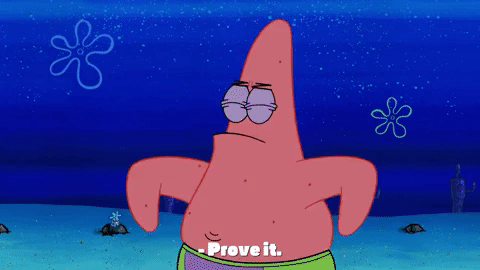 I was asked recently to join a trail and here is what I answered :
ok. But, I'm already upvoting members manually. I'm also powering up all my earnings. So, the account is always growing. I mean I prefer to do everything manually.
So, I was kind of ready to move to 100% manual upvotes because I never joined a trail.
A trail is when you make your account upvote what another account upvotes and that could be done automatically ! That could be done in hive.vote and you may find that in curation trail and there is even an auto downvote where that could be delegated as well. On the other hand, there is a fanbase where you can upvote people and the most interesting thing is top fans, where there are people autouvoted by so many. That's why you may see them in trending always. Could that be done in proof of brain ? Yeah, but that could be considered as abusing the concept here. That's why those who upvote the same people could be attacked. Because that looks like an automation and that's why some may hate it here !
So, I decided to stop that as well !
---
That was created by @eugelys. A great member of @dcooperation. She is really awesome ! ☺
Welcome to a fresh @clixmoney who will respect another rule besides those mentioned in this post !
This is why I was doing it :
I understand, I just don't have time to curate from the account of the community. When I created it, I thought that the community would grow to something big. But, it turned to what it turned. That's why I started to support those who are doing good for the community. Most of people are doing the same. I'm still growing in hive at the same time. I wished I could create a new account for POB, but I can't, I really don't have time for both. That's why I autoupvote from @dcooperation and do manual upvotes by @clixmoney. The account of the community is not that big and it's hard to build a community in hive when there is no power, no token and no applications. @dcooperation is just a community of people willing to collaborate. Nothing more. We have only 3000 hive power, our upvote is so tiny and I don't think it will grow that fast, unless we have delegations, or many people will join us. I really don't have time to curate manually there. I need people to help me with that. I even created a channel for people to suggest posts. But for now we have only 7 people in the group. Before we had more than 200, but the community was attacked and destroyed. I'm trying to build it again. I don't think that the autoupvote is what killing it. Maybe I'm just not building the community the right way, or I don't know how to do that. I don't really know.
That was my answer to @leprechaun when he wrote this :
If you are auto-voting that way, then no human being makes a decision about whether the new content created by these authors are any good at the time. The idea of shadow voting I can decide to subscribe not to vote on the content you create but to vote on the content you vote for. That way there is still a "brain"in the process of deciding what to vote for. Should anyone post badly they wont be voted by a good curator.
This is a way of farming out voting decisions to more people. So not only can use up all of our voting power to the max but you also reward a wider set of authors.
The only way to keep complete control is not to use any auto-voting at all. That's what I am doing.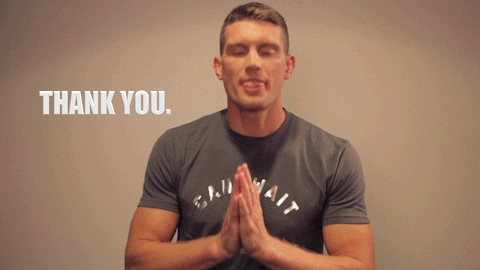 So, you may say that thanks to him I'm not autoupvoting anymore !
---
The only thing I'll do since I want as well @dcooperation to grow with the curation rewards, is that @dcooperation will follow automatically what's upvoted by @clixmoney. That's not a delegated proof of brain because that's my account as well. I created that for the community ! But, the only solution I see now is to use @clixmoney to upvote the members of the community in case they are creating collaborations. That's also a proof of brain. I would like to support collaborations in hive and all tribes. Any form of collaborations are welcome. Now, we are creating a movie about the blockchain and tribes, so if someone wants to join our discord server to discuss how to collaborate, you're welcome !
We as well have the tag #dcc to check the posts of our members and I will uvote in case they are helpful for the community. It's not a tribe, it's only a community, so a part of my upvotes will go to members there. I can't dedicate all my upvotes to only one community or one tribe. I also don't want to create an account for each tribe because I think that's a lot of work. And being a leader of a community and a parent and a tutor in real life don't allow me to do so. My time is very limited !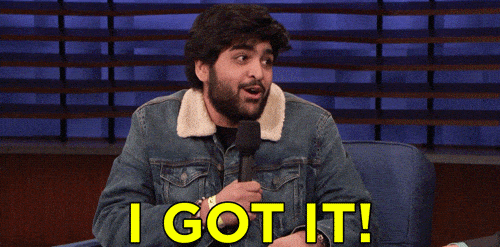 I'm glad I finally understood what a delegated proof of brain is and I even formed my own definition. I'm glad as well I understand what farming rewards is, which I will never do anymore. I'd rather farm them manually. lol Because I think we are all doing that. But, doing that manually is much better. So, our accounts will upvote only what's consumed by us. That will push us to comment what we upvoted and to consume it as well !
I'm sorry for such a long post, but my brain was boiling because of all this !
I had to write it to feel better. I wish this will be helpful to those who want to move completely to proof of brain. It wasn't that easy to do for me.
---
Posted via proofofbrain.io
---
---