How to build a community ?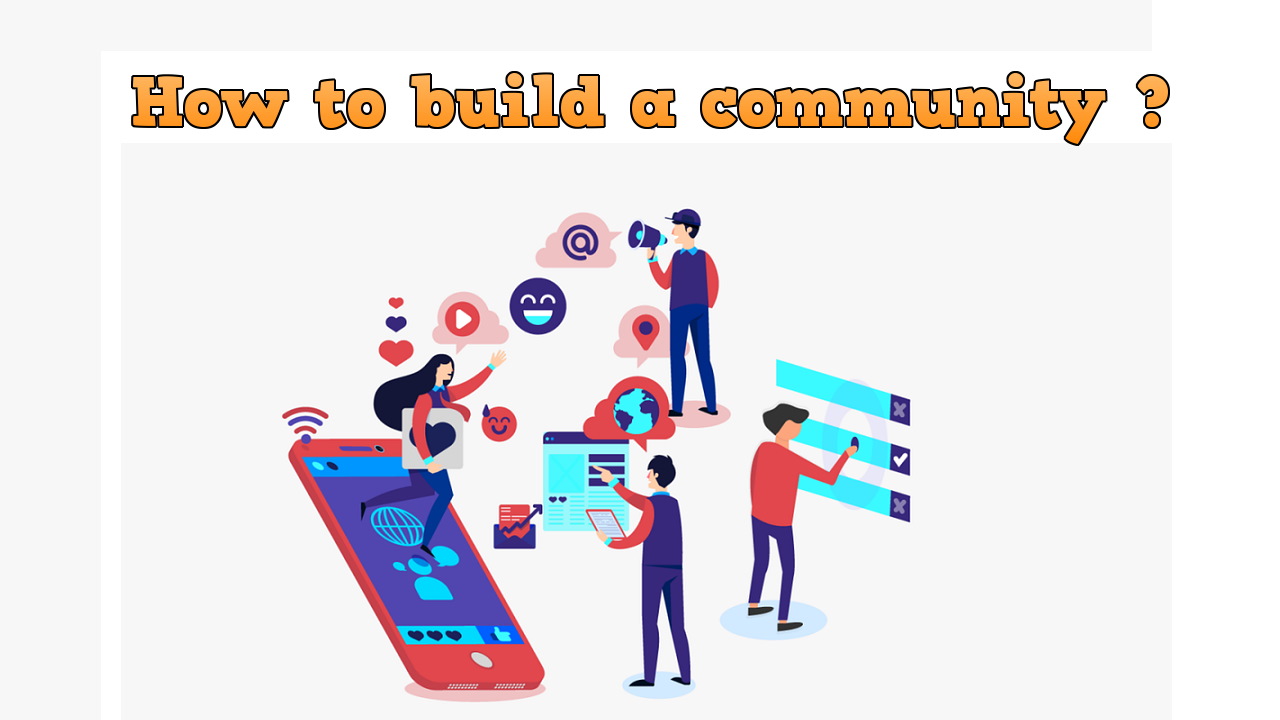 All the pictures are taken from pixabay.com and edited by me!
All are free for commercial use and no attribution required!
Recently I was asked by @yousafharoonkhan about how to build a community. He for sure noticed me having a very successful community. It's @dcooperation where I created so many collaborations and motivated so many to participate in those collaborations.
So, for sure, I have an experience in creating a community. Maybe not that successful, not that famous because of the lack of resources, but still I have things I may share !

First, you have to know that creating a community is a hard work. I would say a very hard work. If you are not investing in it a lot of time, energy and even money, you'll get nothing. But if you are sure about starting that, I will not demotivate you and I would say : ''Just do it !''. Do it, if you enjoy the process. Do it, if you want to give a meaning to your creating here. Do it, if you like to support others and if you like to build something even bigger than you see already created !
Now, how to do it :
---
Build a concept. Discuss it with people who may help you create the community. Sometimes the idea behind it is much more important than creating it. So, you have to set goals to reach and reasons for others to join.

When you create the right tools to be ready to welcome people, start to guide them. Show them why you invited them, what they have to do to help or to get the benefits and what you may give them, or the community created in the future.

Start by a call to action. Spread your ideas about anything related to the community and about the concept. It's like
planting a grain that will give you harvest later. Never be tired to talk about it.

Start to implement innovative ideas. For example, in order to push members to do something special in the community or about the place where you are building it. Create contests, reward members for useful activities, respect each one joining and give them the best you can.

You may have to forget about yourself and personal benefit for a while. Don't think about the community as something that will bring you benefits right away. That will come only after a long time building it and fighting for it. The most important should be the community itself, the team to care about, the members who should always stand by your side.

So, the goal should be to bring those people who will help in building the community. You don't need to run after those who join only for rewards. And if you notice someone kind of blackmailing you for not rewarding them, just get rid of such people. Let them leave if they want. Look only for those who really want to build with you. If you find one of such people, it's much better than finding 10 who do nothing.

Keep promoting it, keep talking and writing about it, keep improving it. Always be updated about everything going on on the platform you are building it. Make the necessary change to make it improve faster and better.

After all, the patience is the key. Nothing can be built in a day or two. You have really to work hard and always brainstorm how to make it always better.
The most important is not the number of people joining, but the quality of members you will have in it !
---
---