Number torture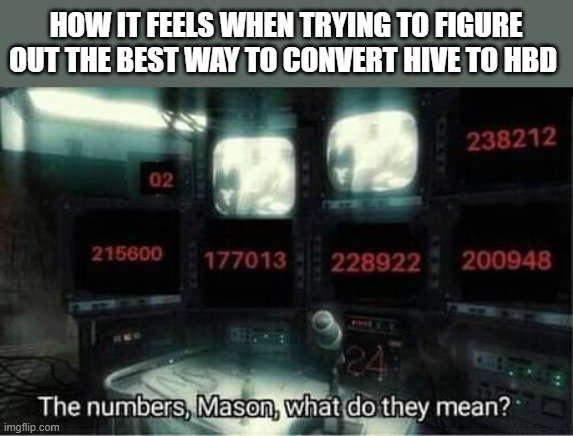 I always had a big apprehension when it comes to math and numbers because it was all too easy to mess up calculations in math class. Good thing screwing around and being a clown doesn't require advance knowledge on how those pesky numbers work.
The problem is there are times where I wish I had more than just 2 brain cells, one of which is mostly away on holiday. For example I asked myself this question: what's the best way of converting Hive to HBD ? I'm still optimistic that Hive will go towards $2 at some point, so when that time comes I want to be ready and loaded to pull the trigger and get my dirty little pleb hands on a large quantity of HBD. I think it would have been more productive to search how to get a headache in 3 easy steps, at least the result would have been the same :P
First I tried good old fashioned google, don't start with duck duck go, that search engine is trash when you're trying to find something specific and is just a waste a time when digging for hard to get information. Anyway I came across this post from savvyplayer but that just gave me math PTSD with all the calculations going on in his post, and I started having flashbacks from high school when I used to get a lot of bad grades in math.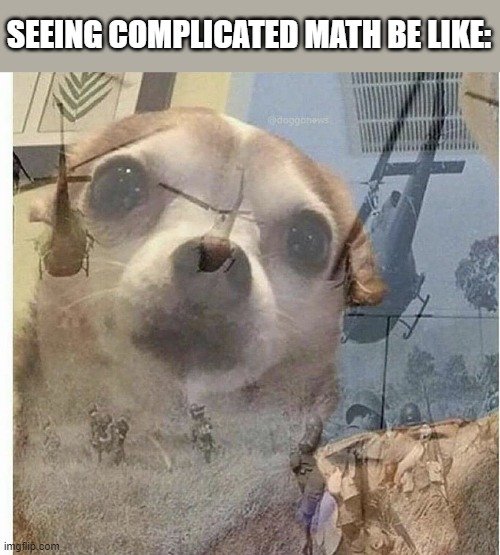 So I got a vague idea how the Hive to HBD conversions work but it still didn't answer my question. I thought let's trying searching on leo finance. Let's see now, where's the search tab on leo ..... oh. There's no freaking search function there, so much for discovering quality content then. Next I tried the search function on ecency and it actually gave a useful result with dalz's post . Which explains the limited options available when you want to get your hands on a decent quantity of HBD. I also tried searching on peakd but that didn't yield anything useful. Didn't even bother with hive blog, I may be a pleb but I have standards you know.
Ok, so here's what my dumb ass got from this whole adventure. For small sums you can try using the internal market especially if you can get a lot of HBD for your Hive if Hive's price goes ballistic. For larger sums the best bet is to use the conversion thingy. But that has it's drawbacks like being exposed to market fluctuation for those 3.5 days that you have to wait for half of your Hive collateral to return.
Things can get complicated when you want to ask yourself what is the best way to do crypto stuff, and my little experience only exemplifies how hard is to find all that quality content everybody is harping about. Discoverability remains one of the core issues that need fixing in the Hive eco-pleb-system.
I'll probably stick to sniping the best conversion rate on the internal market. That has worked well in the past but we'll have to see if liquidity becomes an issue there.
Now I'm off to use all my HBD earnings from that 20% APR on some PTSD therapy. Cheers!
P.s. at the request of my sugar daddy I tried posting this on leofinance but I can't center pictures on their editor which bugs me to infinity and back. So if you got any solutions to my silly ass problem they would be very appreciated.
---
---