CmmndrBawang Daily Update!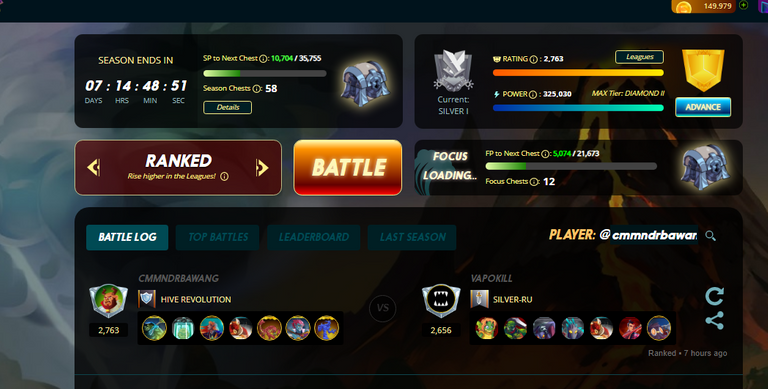 Wooopty wooop! Hello everyone and welcome to another Splinterlands Update! Today we managed to get 12 focus chest!lol But we also went overboard in rentals see the details below!
RENTALS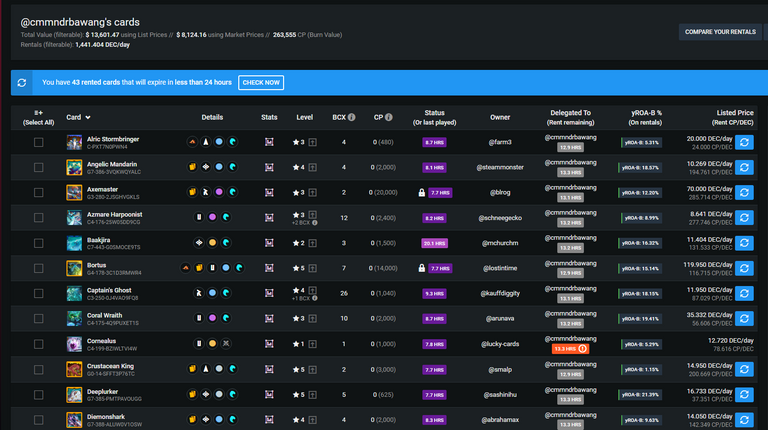 Since I'm in the water quest I want as many cards as possible. For me, the water splinter is the easiest one to counter so I made sure to be unpredictable with the summoners I have.
Alric
Lir Deepswimmer
Bortus
The reason for this massive rental is that I want to climb the leaderboards, It is a far-to-reach dream but I think It's not impossible as long as I have the cards.

I am currently sitting at rank 97 in the silver league, I faced top players like @ueyuey in my ranked matches it's really tough he is definitely good.
REWARDS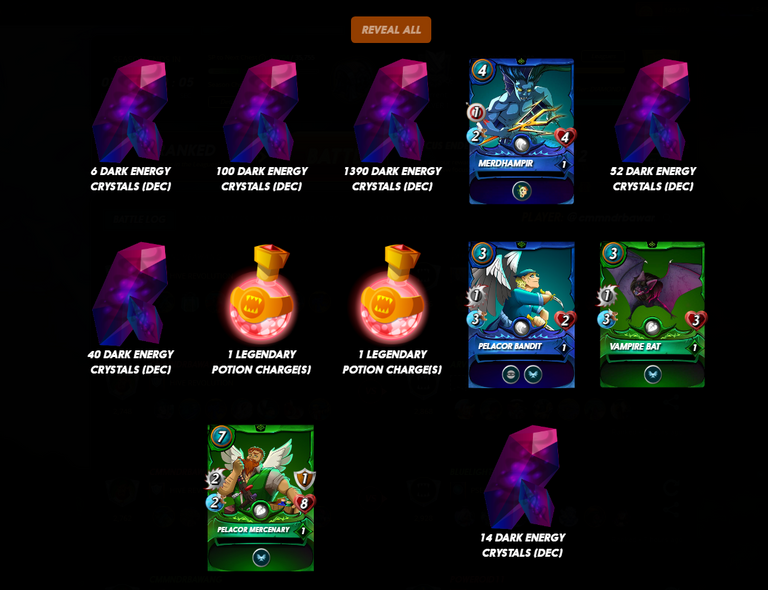 And wooooooopy! I got 1390 DEC from the chests that I have this will cover most of my rentals. HAPPPY!
Giveaway
Reply with your thought about the new reward system? does it pay for your rentals? on this post and get a chance to win Splinterlands Battle Tokens (SBT). Prizes will be sent after the payout of this post. Much love!
5 winners of 1,000 SBT tokens will be chosen before that payout of this post.
Tagging the last posts' participants maybe they want to join again: @henruc @lorddiablo @silentwill @davethegreat
---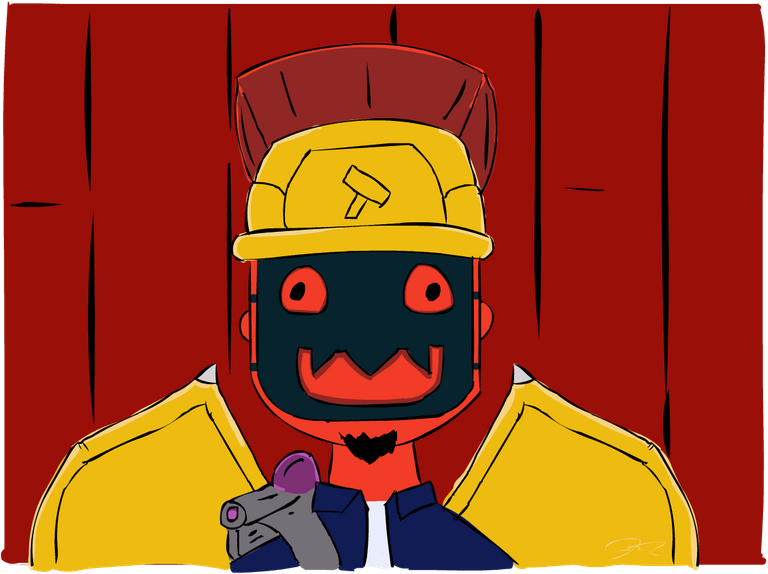 Hey! Roi here, your favorite garlic! I am a small Filipino streamer on twitch.
Recently I find myself enjoying blogging and curation. I hope you enjoy your read today. Your upvote is greatly appreciated.
Before you go I want to remind you that you are awesome! If you ever feel alone and you got no one to talk to message me in discord CmmndrBawang#5457.
---
SHOUTOUT
Huge thanks and much love to the people who sponsor my stream and my peakd posts:
SplinterlandsHQ (@gank and @walkingkeys) Youtube Channel:
https://www.youtube.com/channel/UCEG5107_73wZKKPQQeNooJA
SplinterlandsClove71 Youtube Channel:
https://www.youtube.com/c/clove71
---


Twitch: https://www.twitch.tv/cmmndrgarlic
Facebook: https://www.facebook.com/CmmndrGarlic
Youtube: https://www.youtube.com/channel/UCqFOcAe9C3DsMsUGODShV7w
Splinterlands: https://splinterlands.com?ref=cmmndrbawang
Rising Star: https://www.risingstargame.com?referrer=cmmndrbawang

HOW TO SUPPORT CmmndrGarlic:
Donate Splinterlands Assets to: @cmmndrbawang
Donate WAX NFTs to: 3r2xc.wam
Donate goodies here: Tip Page
---
FOLLOW ALL THE NO SLEEP GANG STREAMERS HERE


---
---