CmmndrBawang Splinerlands Daily Update (Hopefully it's daily lol) : Chaos Legion Fire Splinter Complete!


GARLIC BOUGHT A GRUM!

Today marks the date that I completed the Chaos Legions cards in the Fire Splinter (except for the new reward cards HEHE)!
Chaos Legion Cards are game-changers! They boost my account in matches and from the investment point of view. I plan to complete most of the chaos legion cards and level them up to the best of my pocket's capacity.

For today's purchase, I bought the legendary Grum Flameblade. I really love using this guy because of his thick armor and hit point plus the bloodlust ability.
---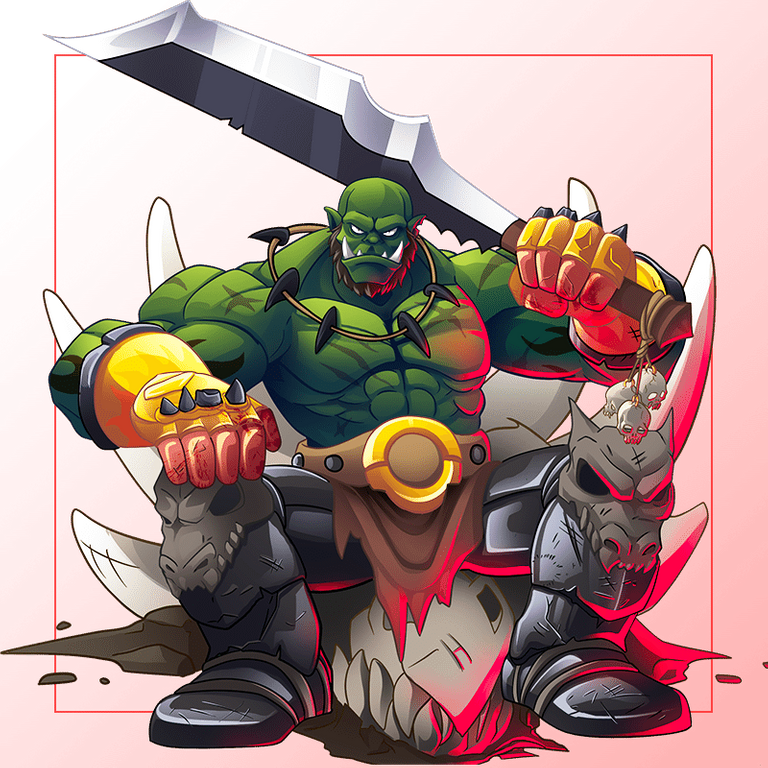 Grum is known throughout his tribe as the strongest warrior. Born in the Sands of Draykh-Nahka, his hard upbringing made him a survivor. There was no weather too extreme, no drought too long, and no enemy too cunning for Grum. He became well-respected within the region for his battle prowess and defended his tribe countless times against the creatures of the wastes. Tales were sung around the fires of Grum's battle with the Great Wyrm of the Sands, the Earth-Shaking Titan, and Velissa the Sorceress. Grum's tribe, known as the Desert Blood, honored tradition, strength, and courage. He grew to become a legend amongst his people.
---
STATS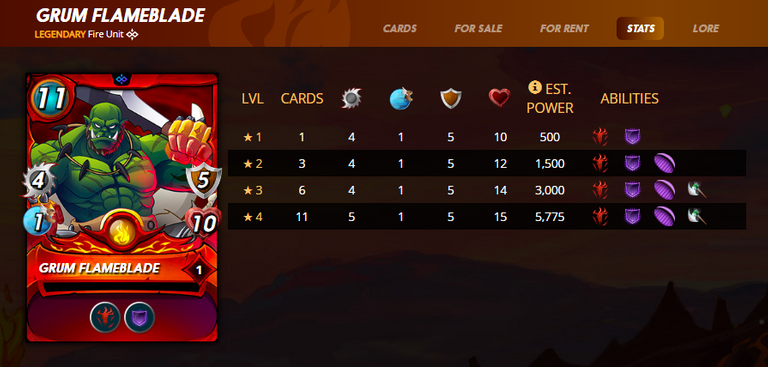 Before Bloodlust is only available in Brawl Battles, Grum is one of the first cards that we can use in ranked matches that has bloodlust ability. That by itself is already a head-turner for me but the 5 armor and void armor ability convinced me that he is one of the best tanks in splinterlands.
Ability
Descrption
Awesomeness Level
Every time it defeats an opponent, it gets +1 to all stats (in the Reverse Speed ruleset, -1 to speed )
Out of 10 bald sexy orc ladies, Bloodlust ability is 10 out of 10
Magic attacks hit this Monster's armor before its Health.
Out of 10 Sharp orc toenails, Void Armor is 8 out of 10 especially when you know that your opponent will use a lot of magic attackers
Final Thoughts
Today I woke up thinking, what prevents you from buying more Splinterlands Card when you can spend a lot of cash drinking beer? The answer is, probably I am not drunk enough.
I have trust in the game and I enjoy playing it very much, investments are just second to me. I enjoy playing the game and owning the cards that I play makes me enjoy the game even more. Grum is one of my favorite purchases in Splinterlands, having him complete my Fire Splinter collection is like a cherry on top of a tasty halo-halo dessert.
Giveaway
Reply with your most memorable @splinterlands purchase on this post and get a chance to win Splinterlands Battle Tokens (SBT)
5 winners of 1,000 SBT tokens will be chosen before that payout of this post.
---
---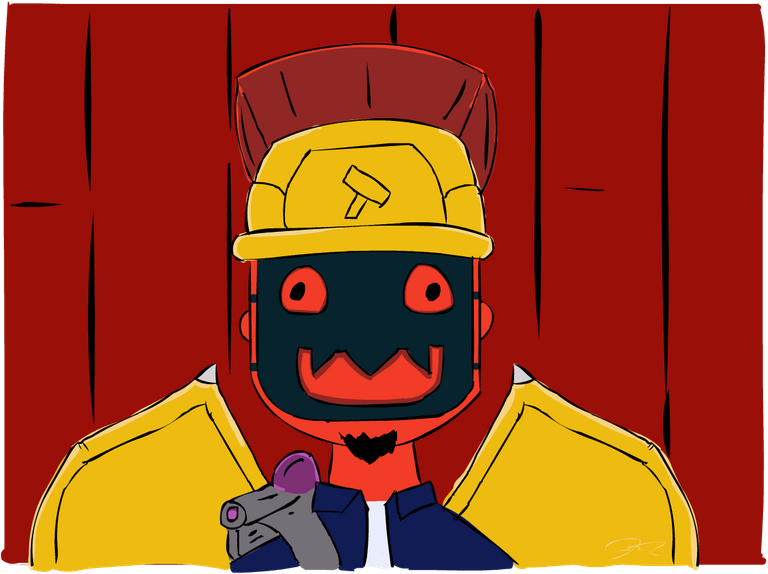 Hey! Roi here, your favorite garlic! I am a small Filipino streamer on twitch.
Recently I find myself enjoying blogging and curation. I hope you enjoy your read today. Your upvote is greatly appreciated.
Before you go I want to remind you that you are awesome! If you ever feel alone and you got no one to talk to message me in discord CmmndrBawang#5457.
---
SHOUTOUT
Huge thanks and much love to the people who sponsor my stream and my peakd posts:
SplinterlandsHQ (@gank and @walkingkeys) Youtube Channel:
https://www.youtube.com/channel/UCEG5107_73wZKKPQQeNooJA
SplinterlandsClove71 Youtube Channel:
https://www.youtube.com/c/clove71
---


Twitch: https://www.twitch.tv/cmmndrgarlic
Facebook: https://www.facebook.com/CmmndrGarlic
Youtube: https://www.youtube.com/channel/UCqFOcAe9C3DsMsUGODShV7w
Splinterlands: https://splinterlands.com?ref=cmmndrbawang
Rising Star: https://www.risingstargame.com?referrer=cmmndrbawang

HOW TO SUPPORT CmmndrGarlic:
Donate Splinterlands Assets to: @cmmndrbawang
Donate WAX NFTs to: 3r2xc.wam
Donate goodies here: Tip Page
---
FOLLOW ALL THE NO SLEEP GANG STREAMERS HERE


---
---