Garlic's Birthday Countdown Update!: I got an additional $10 for our Street PIZZA party!
INTRO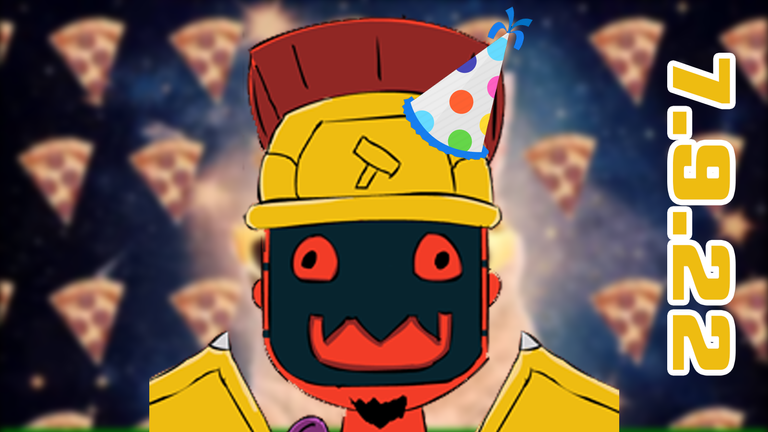 As already announced, My birthday is near! This is to update you guys on the progress that we've made with our small gift-giving drive.
To celebrate my birthday I want to give away some pizza slices to street vendors, guards, street children, street dwellers, or just a random sad person. A pizza slice is magical and having to receive one brings a huge smile to me. As I give the pizza slices I want to hear stories from these people. It is my little way to share my love.
The love that I am receiving from the community is just too much and I want to let it flow to as many people as I can reach.
---
UPDATE
As of the moment I already received $20 from friends. This is already so much, it motivates me to strive even more! Once I receive my pay from @splinterlands TV I will add another $20 to the fund and I think that will go even a long way.
---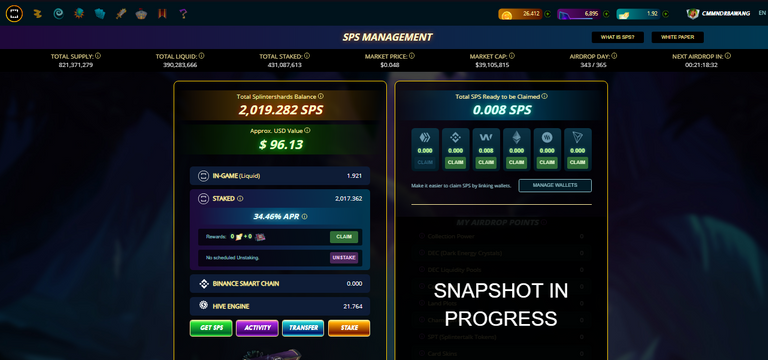 I just reached the 2,000 sps mark! I am happy with all the milestones I have in my crypto journey. Splinterlands has boosted me and had been my foundation in crypto. I am happy that my account is growing and I am improving every day
---
REFERENCE
Read this blog for more info and to get to know more about my plans
https://peakd.com/hive-167922/@cmmndrbawang/julys-hive-power-up-day-or-garlics-birthday-countdown
I have not been celebrating my birthday for a long time, I've been so alone these past few years, But ever since I got into HIVE I got to receive so much support and love from the community. I was suicidal before, this year I want to celebrate my life and celebrate that #AliveAndTriving.
---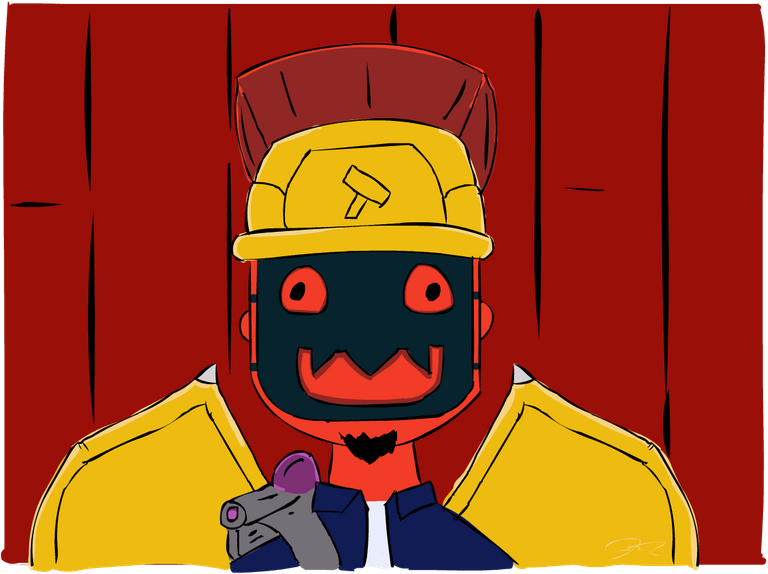 Hey! Roi here, your favorite garlic! I am a small Filipino streamer on twitch.
Recently I find myself enjoying blogging and curation. I hope you enjoy your read today. Your upvote is greatly appreciated.
Before you go I want to remind you that you are awesome! If you ever feel alone and you got no one to talk to message me in discord CmmndrBawang#5457.
---
SHOUTOUT
Huge thanks and much love to the people who sponsor my stream and my peakd posts:
SplinterlandsHQ (@gank and @walkingkeys) Youtube Channel:
https://www.youtube.com/channel/UCEG5107_73wZKKPQQeNooJA
SplinterlandsClove71 Youtube Channel:
https://www.youtube.com/c/clove71
---


Twitch: https://www.twitch.tv/cmmndrgarlic
Facebook: https://www.facebook.com/CmmndrGarlic
Youtube: https://www.youtube.com/channel/UCqFOcAe9C3DsMsUGODShV7w
Splinterlands: https://splinterlands.com?ref=cmmndrbawang
Rising Star: https://www.risingstargame.com?referrer=cmmndrbawang

HOW TO SUPPORT CmmndrGarlic:
Donate Splinterlands Assets to: @cmmndrbawang
Donate WAX NFTs to: 3r2xc.wam
Donate goodies here: Tip Page
---
FOLLOW ALL THE NO SLEEP GANG STREAMERS HERE


---
---