GThoughts: YOU JUST HAVE TO BELIEVE... DON'T STOP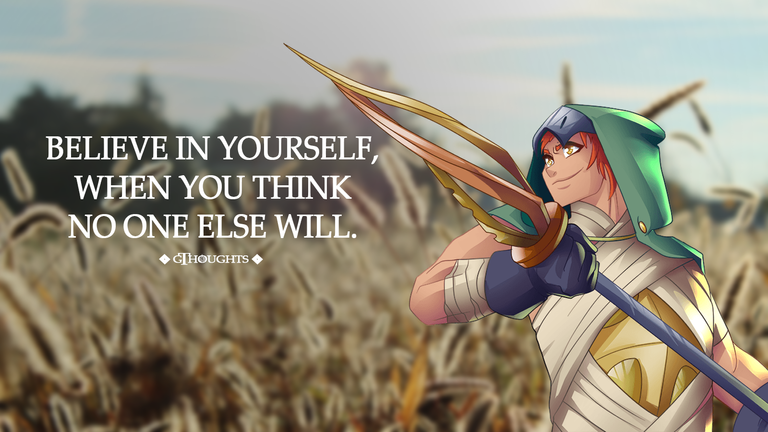 HELLO! I am Commander Garlic and welcome to GThoughts where I share daily inspirational messages for the Splinterlands community.
Ajax Lightfoot has incredible stories of adventures on the other side of the world, but few Splinterlanders believe them.. -Splinterlands
---
YOU JUST HAVE TO BELIEVE... DON'T STOP
Self-belief is a person's belief in their ability to accomplish tasks and achieve their goals (Bandura, 1995).
Splinterlands opened a door for me to get back to streaming.
I have been streaming other games on Facebook for over a year, my average viewer count is 5 including my cellphone for monitoring and my brother's computer who helps me in checking my audio quality. In most of the streams sometimes I do receive 0 viewers, it is sad yet I consider it as a challenge. I keep on telling myself that this is my day one and every day will be my day one. I will keep on learning and I will keep on improving. Once the day comes that I am successful I will make sure to honor those people who supported me from the beginning.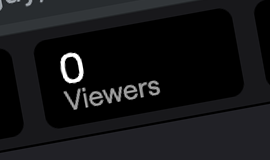 In my first month of playing Splinterlands I am a viewer of @clove71 on youtube. Then I caught her live on the day and found out that she giving away cards and DEC, I was rampantly typing to join the giveaway on youtube till I realized that the giveaway is happening on twitch -- and that's the day I joined twitch and started my journey.
This is a long journey and I know there will be bumps and turns but I will never give up. Currently, I now have an average of 15 viewers on my Twitch streams and I am really grateful to everyone especially the #Splinterlands community. I consider everything as a milestone and a blessing.
95% of streamers on Twitch average 0-5 concurrent viewers per stream. source
Now, I am starting to do blogging (especially this Gthoughts project) in the most consistent way that I can. I believe have lapses to fix but as long as I am moving forward I will still be happy.
Today I am going to receive my first Twitch pay-out, If I decided to quit from my months of having 0 viewers I will probably miss the chance to share my story with you. This is the reason why we shouldn't be motivated by instant gratification. Feed yourself with passion and dedication to the thing you love doing the most. Like how Ajax Lightfoot carries his spear to honor the people he loves the most, let us thrust ourselves to victory.
Now for today's Gthoughts conclusion, I want to remind everyone that you are not alone in your journey. I am here, the garlic man believes in you! when you feel down and weary about your individual growth message me or leave a comment in this blog.
YOUR LACK OF DEDICATION IS AN INSULT FOR THOSE WHO BELIEVES IN YOU SO KEEP MOVING FORWARD BUDDY BECAUSE I BELIEVE IN YOU
---
References / Credits:
Zimmerman, B. J. (1995). Self-efficacy and educational development. In A. Bandura (Ed.), Self-efficacy in changing societies (pp. 202-231). New York: Cambridge University Press.
"Barley Grass in Field" by Image Catalog is marked with CC0 1.0
Ajax Lightfoot is owned by @splinterlands
---
Let's cheers to our individual achievements buddy! Share your achievements in the comment section below.
---
Read the previous Gthoughts here: I WILL WIN
Shoutout to the Champs who shared their journey too:
@chaosmagic23 @sgt-dan @drabs587 @solymi @kenistyles @zasktrader @alvi0na @tim.hendrix @cutedawako @rentaw03 @bakuoni @infinitytcg
---


Twitch: https://www.twitch.tv/cmmndrgarlic
Facebook: https://www.facebook.com/CmmndrGarlic
Youtube: https://www.youtube.com/channel/UCqFOcAe9C3DsMsUGODShV7w

HOW TO SUPPORT CmmndrGarlic:
Donate Splinterlands Assets to: @cmmndrbawang
Donate WAX NFTs to: 3r2xc.wam
Donate goodies here: Tip Page
---
---
---