5 Years on Hive Blockchain
I am happy to share that today I have completed my 5 years on Steem Hive Blockchain and have seen 66 moons as of today. I have seen a lot of things in these 5 years, journey to the All-Time High, Hostile Takeover, and going to a new low and I have been here thick and thin. I was not that active in the previous 2 years which I should have but still, it's never late and I am here trying to show up on the chain every single day. In this process have made some connections with my fellow Hiveans and thus together we believe in Hive and will continue to do so.
I would not say that I have earned a lot on Hive but still wherever I have earned is all because of Hive itself. I have not invested in some of the life-changing opportunities on Hive at the starting but still, I do not regret it because I am trying to take it slow and steady. If my reputation goes, I will be completing 72 reps in like 2-3 days sitting at 71.97.
I am still waiting for the HiveBuzz to get updated but again below is my stats of mine in the last 5 years. I have authored more than 1K posts and have written more than 7K comments.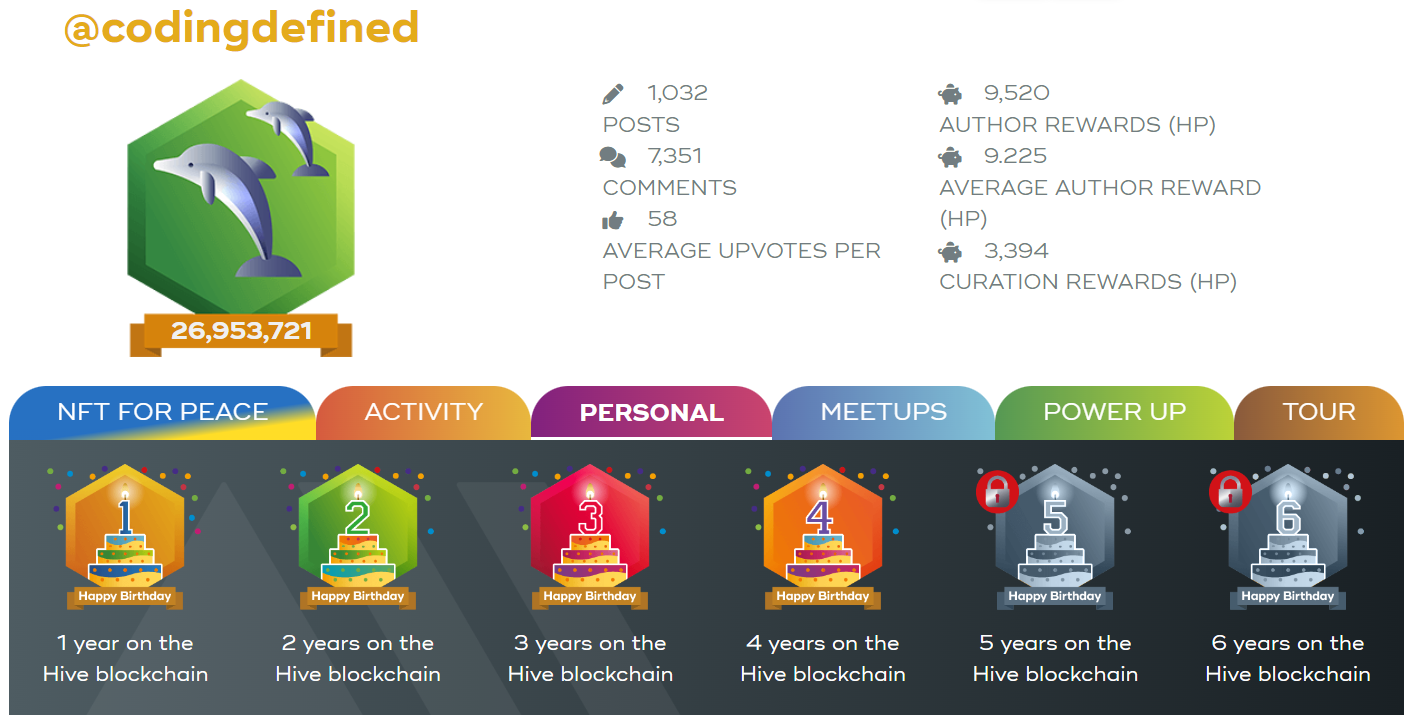 PC: HiveBuzz.me
So for my future plans, I will try to build my Hive account which is nothing but a side hustle for me and might be one day who knows I can be financially free using Hive. With HBD and 20% interest I think my portfolio is growing constantly on Hive and will continue to write in the LeoFinance community. What I have seen is that finance is the domain which I really want to pursue so that I get better at personal finance as well as try to help other hiveans to get better. Also because of the lack of time on my end, could not able to create any project as such but again will also try to build something so that it would be better for me to dedicate some time to it.
Posted Using LeoFinance Beta
---
---