HPUD and Monthly Goals Update - 15K HP and 72 Rep
It is eh start of the new month and we should all hope that in this new month, Hive price should go more up as it has shown in the last 3-4 days. So yeah it is the 1st of July which means we are celebrating the Hive Power Up Day today. Today is a special day for me because I have completed a milestone of having 15K HP in my wallet. Since the price of the hive is low, I am also converting the HBD to Hive so that I can have more Hive to power up and thus be able to move past 15K HP also my reputation is now 72.
So today I have powered up 190 Hive to move my total to 15K HP which is around 500 HP more than the last month and that makes my goals one step closer to reality.

It feels great to achieve a milestone of 15K HP on Hive. Along with that, the curation rewards are also increasing as I am growing the HP staked. I also delegate to some projects for some of the passive income but try to have at least 10K HP for my curation.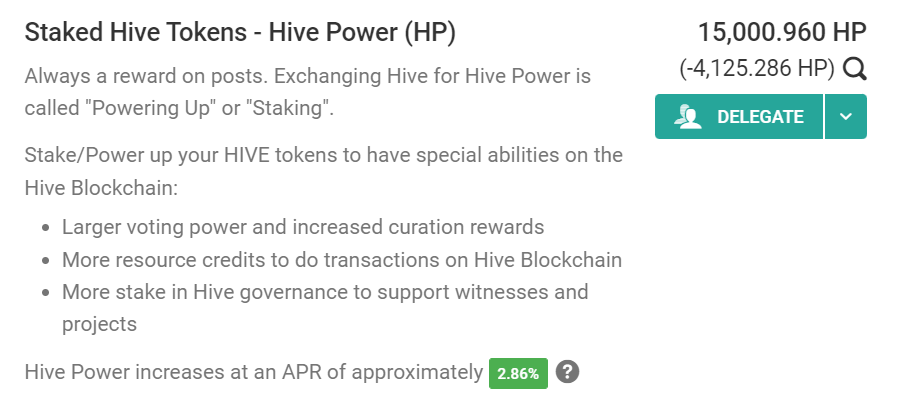 It was not as great a month as the previous month in dollar value as well as Hive value, i.e. earned less than 100 HP in author rewards. I have earned around 316 HP in the author rewards and 77 HP in curation rewards. Along with that, I continue getting that sweet HBD interest.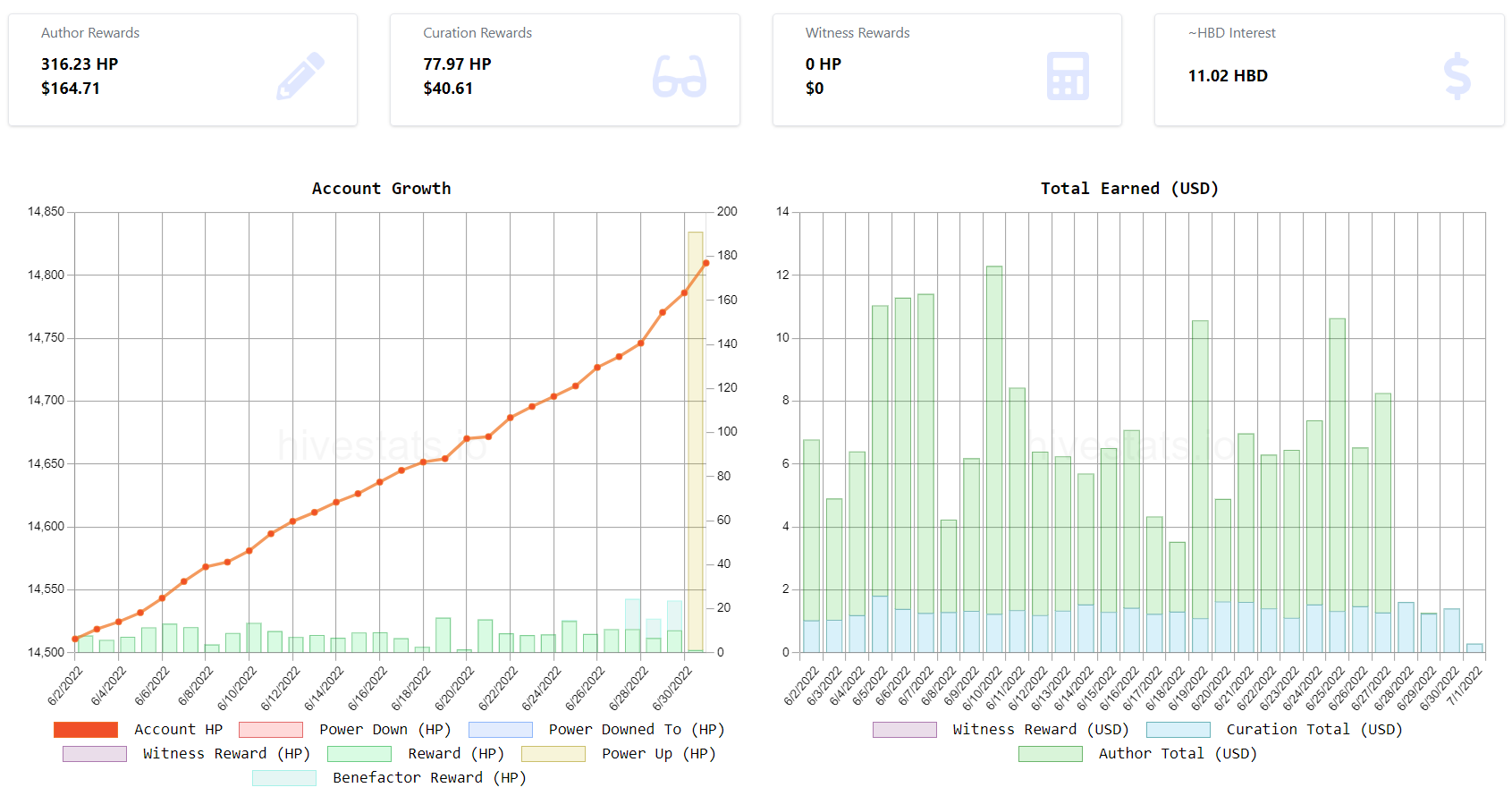 The Goals which I have set for myself for this year are mainly 4 main tokens and coins Hive, HBD in savings, LEO and Stem. I am not confined to buying only these tokens that is I also investing in coins/tokens like buying Cards in Splinterlands, buying cards in Rising star and other things. In the current state, it looks like the goals which I have set for myself will be completed at the end of the year if it continues like this.

Setting the goals is good because we can track them every month to see how well we are doing, like how I am tracking the goal every first day of the month.
With Leo Power Up Day, LEO goals should be moving fast and might be able to complete the goal by the end of the year, but STEM goals are moving very slowly and thus I might have to buy it from the market to complete the goal, but still, I will wait to see how much I can complete the goal organically. And also along with that, I am buying some BRO tokens as well as other tokens to diversify my investment.
Posted Using LeoFinance Beta
---
---