Munda Pahar and Wandoor Beach in Port Blair
On the seventh day of our Andaman trip, we decided to travel to 2 beaches in Port Blair and those are Munda Pahar and Wandoor Beach. Since both the beaches are in two opposite directions and quite far from our stay we had to start early because we did not want to ride after sunset. We also took 2 scooters on rent to visit both the places on the scooter itself.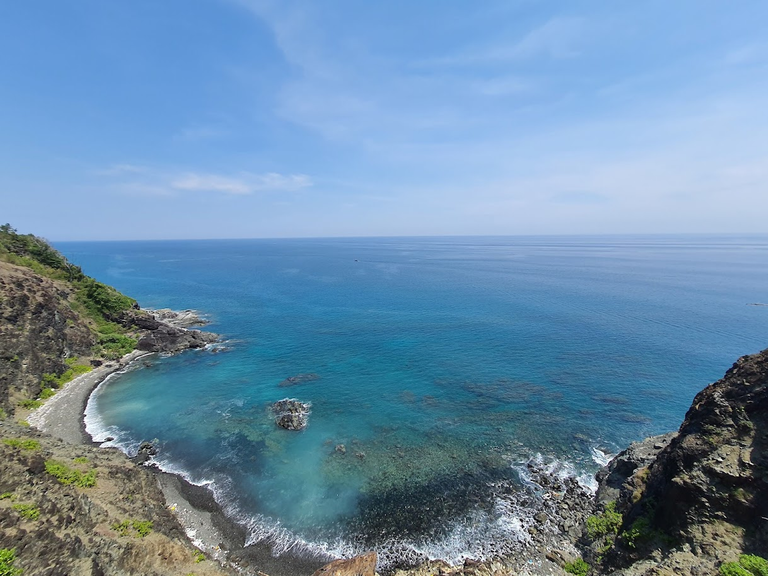 Everyone suggested we go to Wandoor first and then Munda Pahar beach as Munda Pahar beach is the famous sunset point, but we have decided otherwise. So we went to Munda Pahar first.
Munda Pahar Beach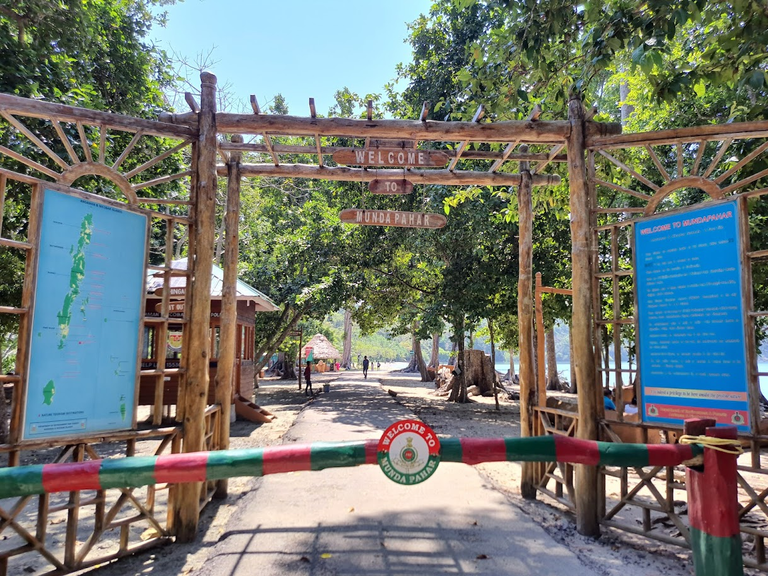 The Munda Pahar beach in Chidiyatapu is actually worth the visit because of the scenic beauty, you can witness mangroves, stunning beaches, trek and views. All the things were picture perfect. It has also a variety of birds but we did not encounter any birds as such and because of that the name of Munda Pahar is also Chidiya Tapu i.e. Birds Hill. People who love trekking would love this place because the whole place is covered with mangrove trees and thus can reach the southern part of the island.
The beach was clean as well as it offers quite a good background for your awesome pictures.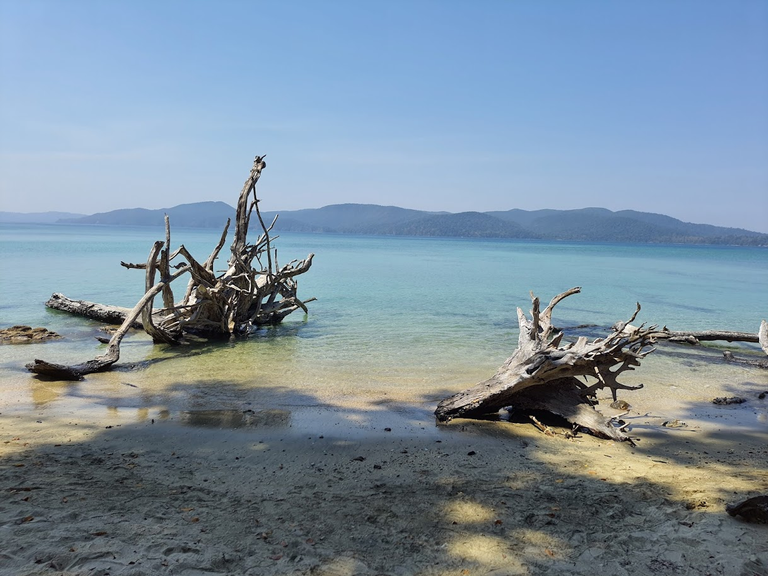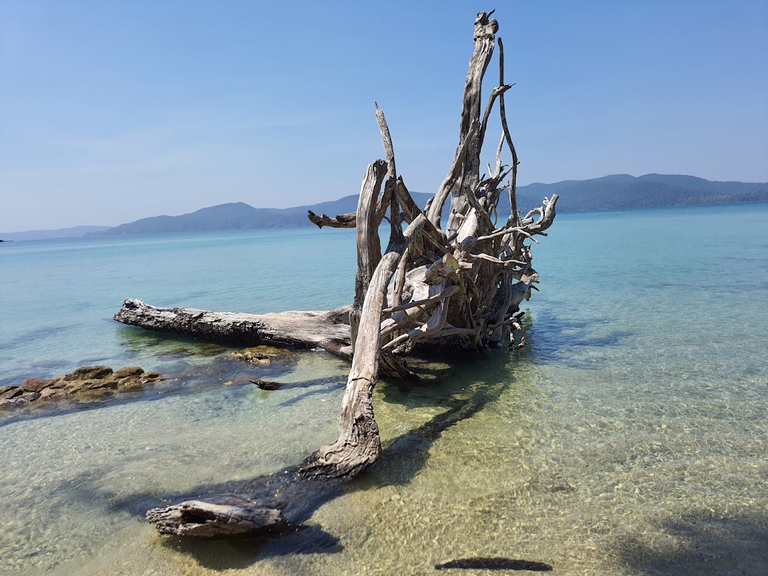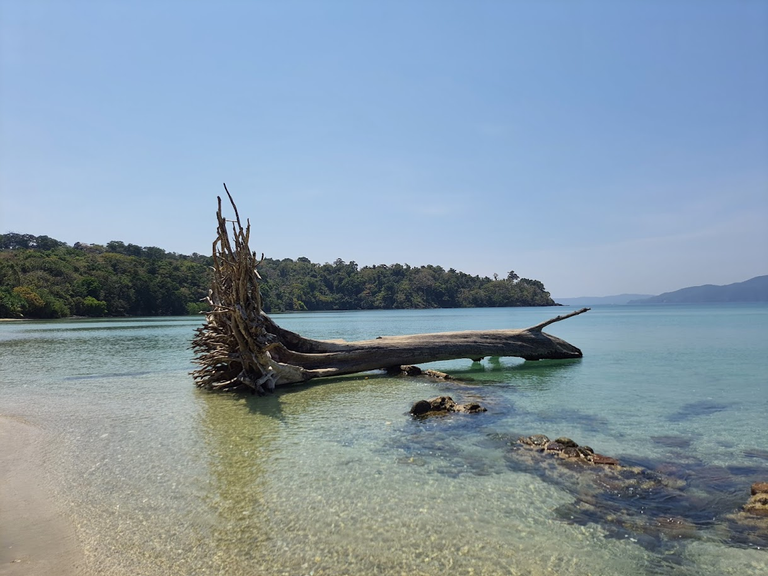 This was the starting point and thus after that, we started trekking toward the top. As the trek is moderate, the problem was that we have a kid with us so we had to carry her. The trek was around a distance of 1.5 KM but since it was noon it took us some time to reach at the top.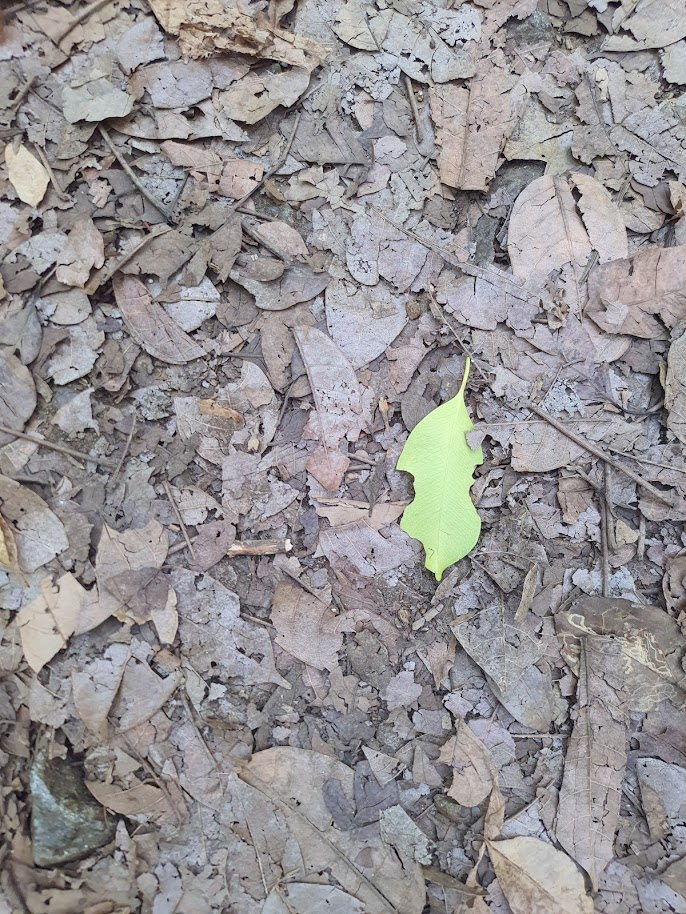 Once we reached the top it was a totally different experience altogether, the beauty of the place was mesmerizing.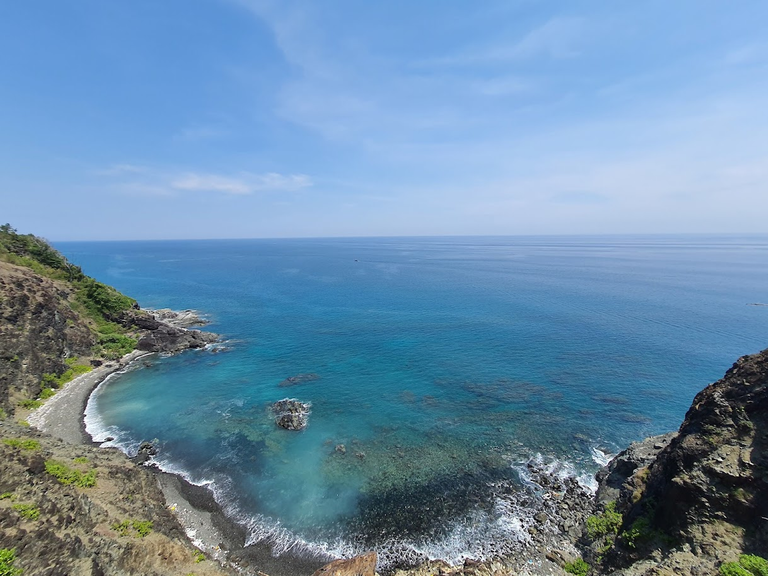 Then we have also seen the LightHouse, as I said that it is the southernmost part of the Andaman Islands, this is just to keep an eye on the sea.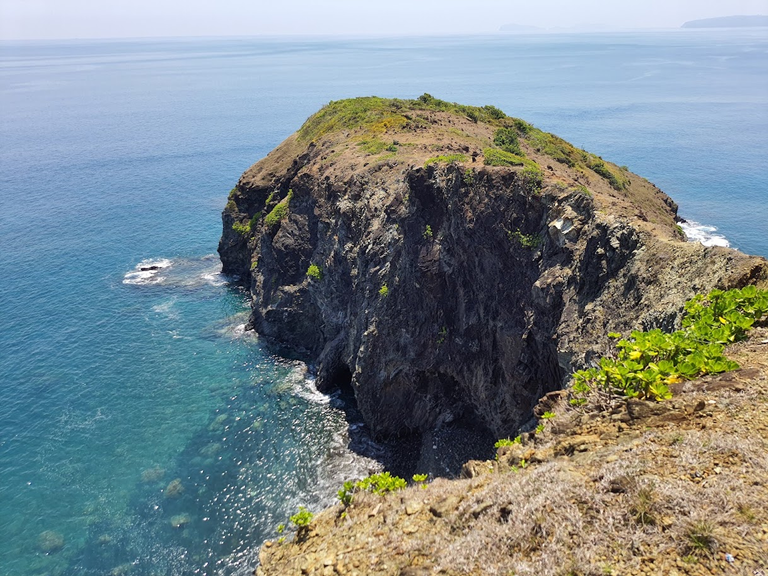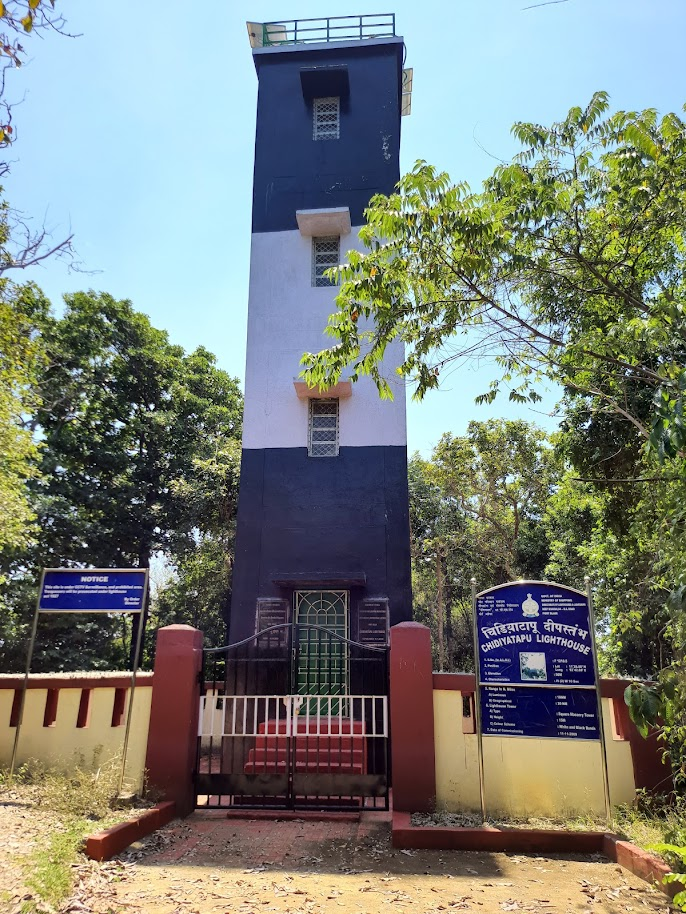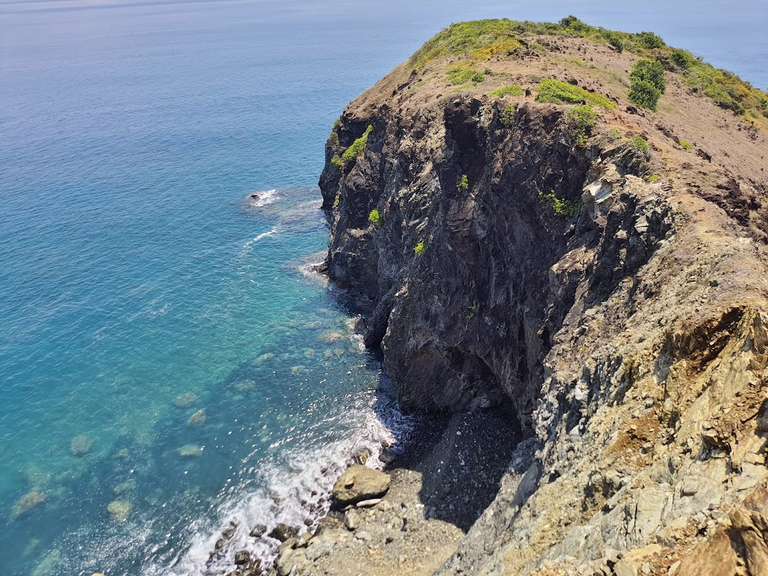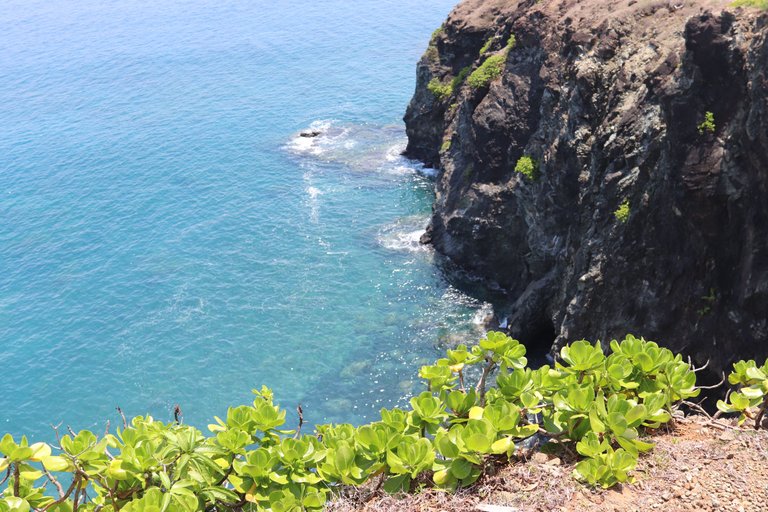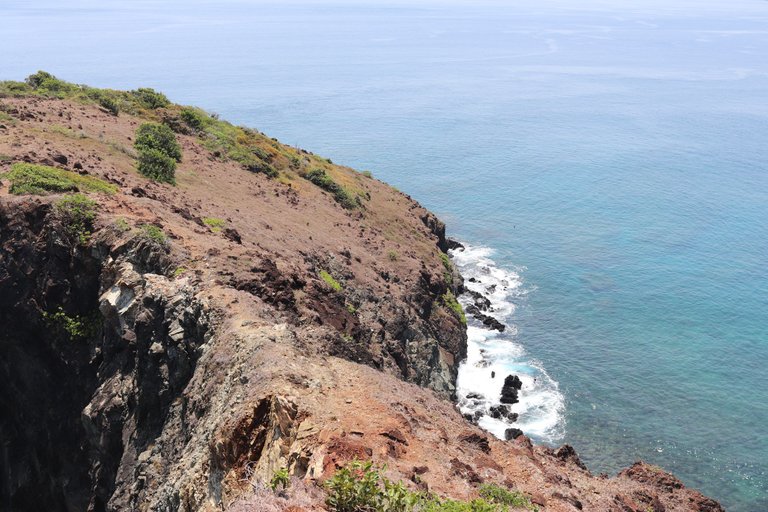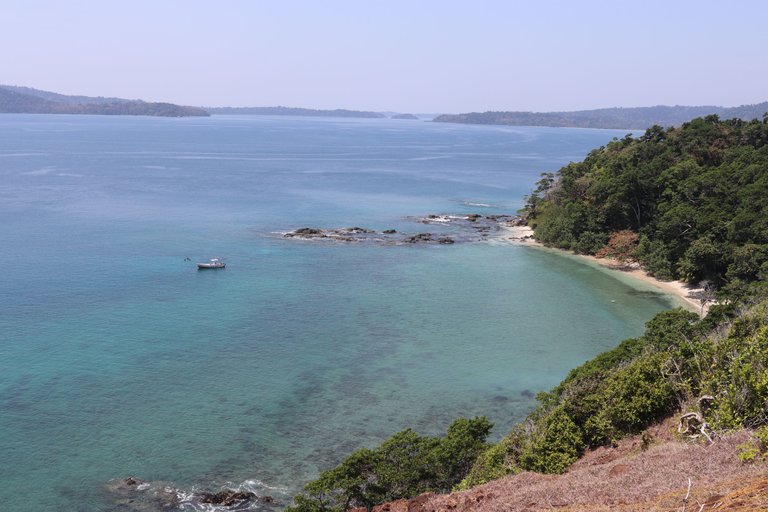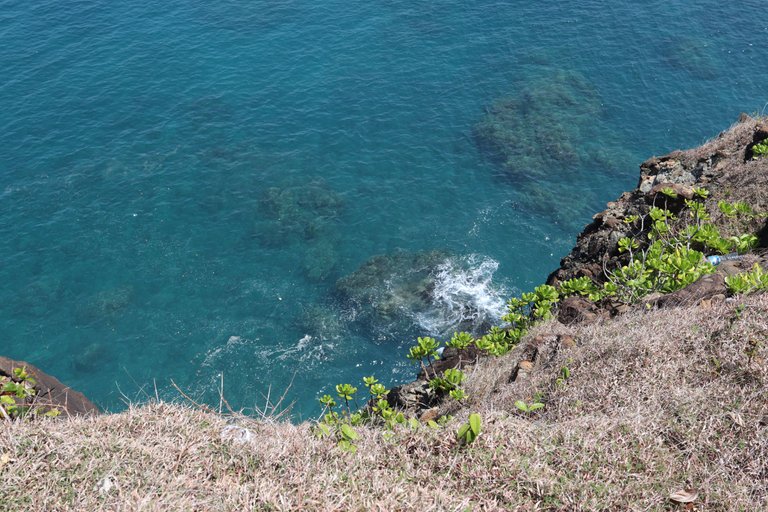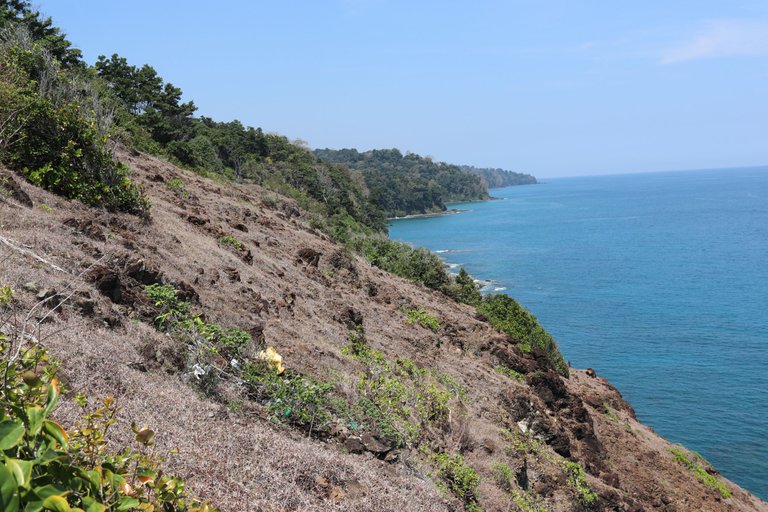 We were on a cliff and everything which we were seeing was just astonishing. We spent some time there and sat for 30 minutes. Even though it was noon, the cool breeze was actually helping us a lot and we were enjoying our time there.
Coming down from there did not take much time and we reached the base in less time. Note that there was no vendor on the top so that means you have to carry your water and you will really need the water because once you are going up or coming down you will sweat a lot and thus need water.
Then we started our journey towards the Wandoor beach. We also had the lunch in between in a Dhaba and thus after crossing around 60% of the road, one of our bikes stepped running. The problem was it was a Sunday so none of the mechanic were available, so we kept our scooty in one of the garage and then hired an Auto to reach our destination.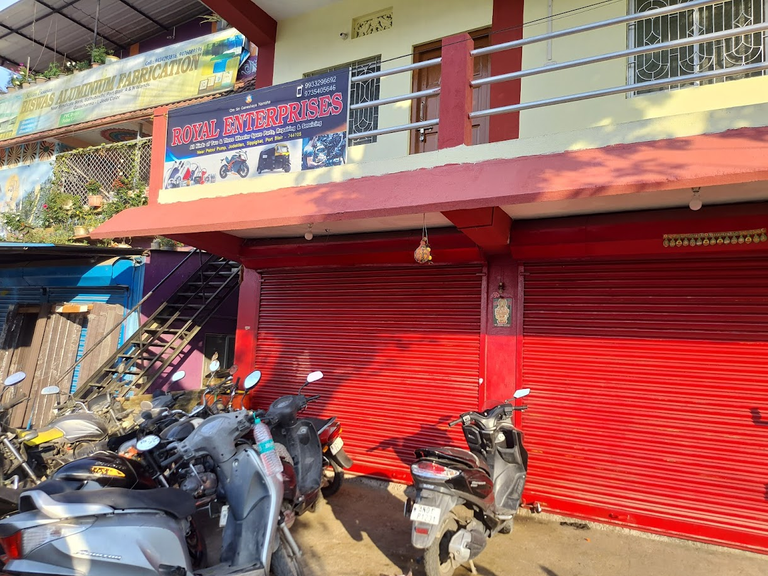 So the auto took us to the Wandoor beach and waited for us the whole time.
Wandoor Beach
To be honest there was nothing much to see on the Wandoor beach other than just sitting and relaxing. We visited the beach at sunset time so we witnessed the sunset which was again as beautiful as always. There were fewer tourists coming here and mainly the locals come here to enjoy their evening but nonetheless, a beach is a beach.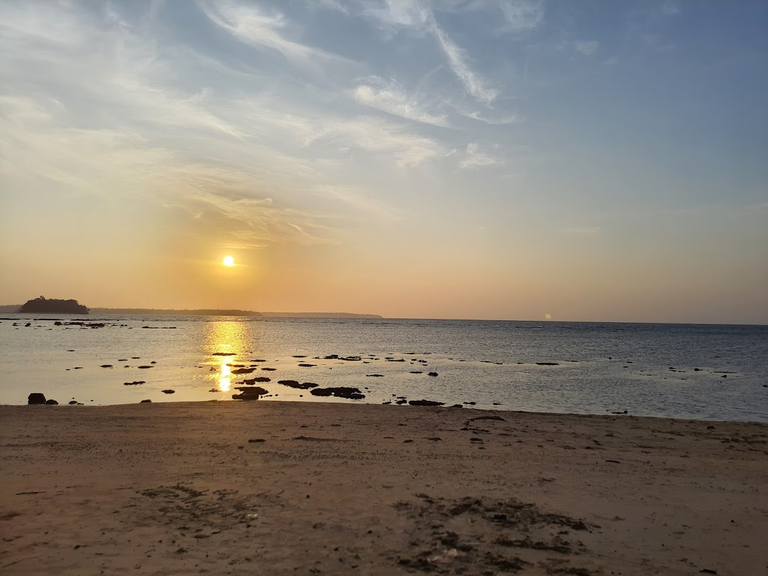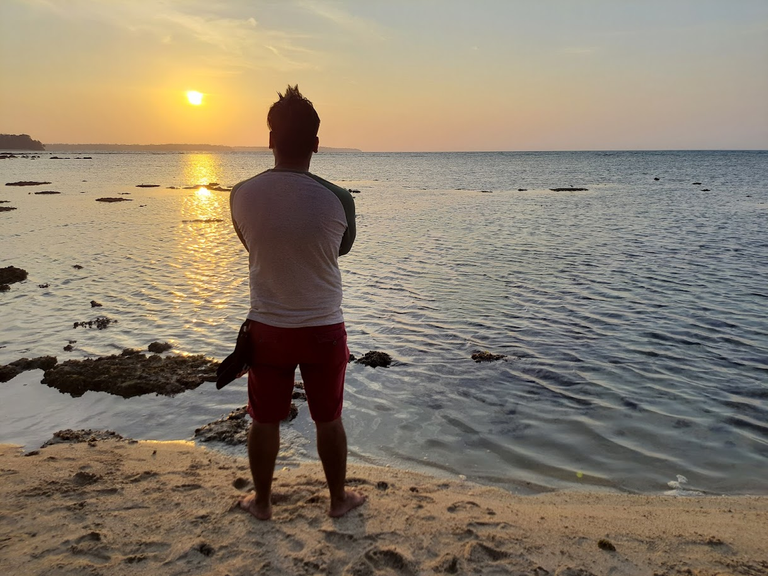 The beach is actually located in a remote place, and thus it has to be reached either by driving or hiring an auto.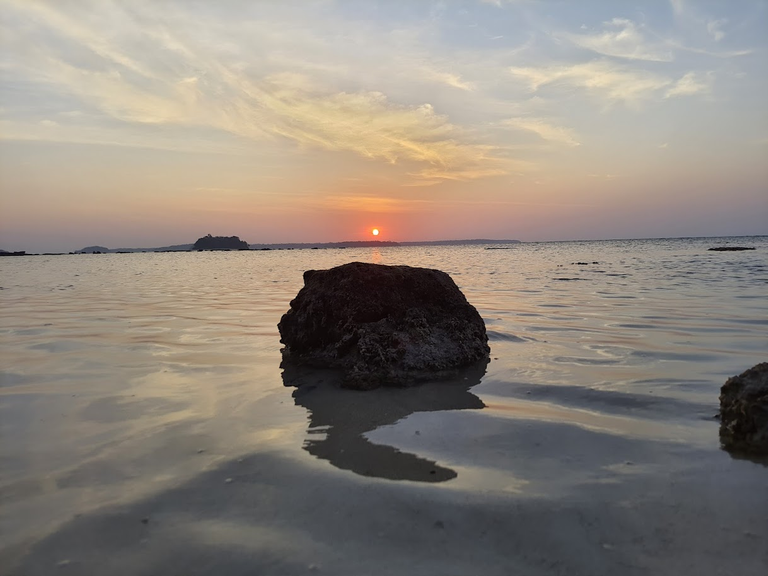 A lot of people were actually clicking the photos of the sunset and thus it was looking great to actually watch them.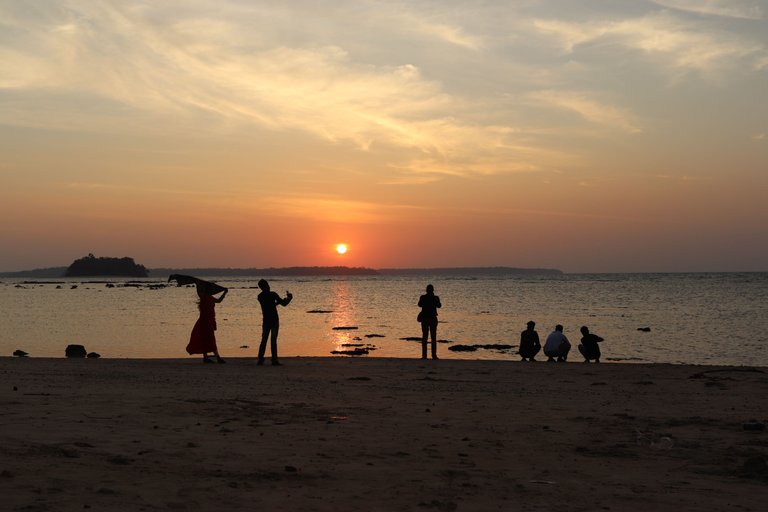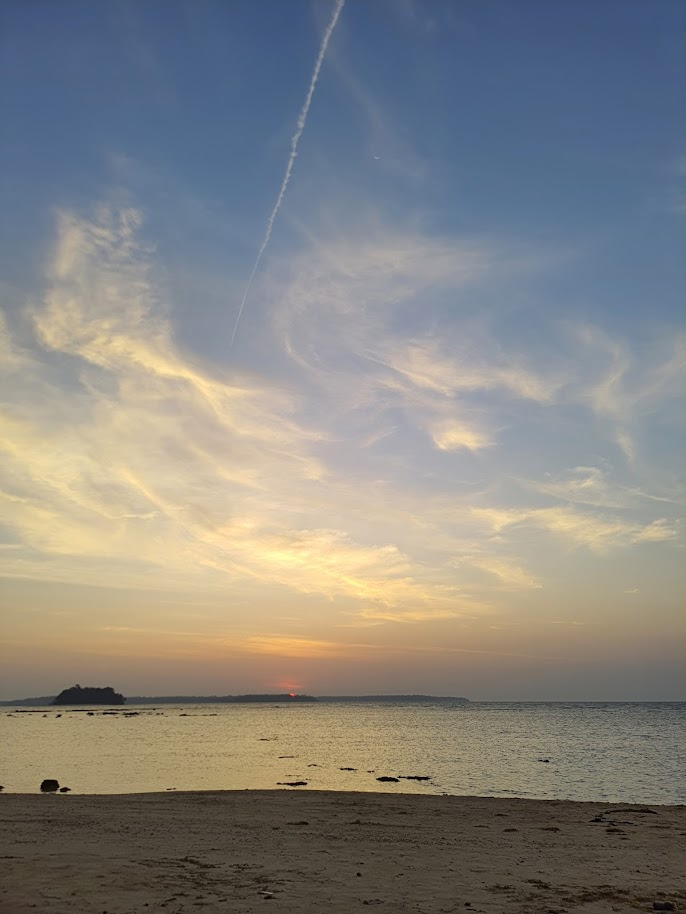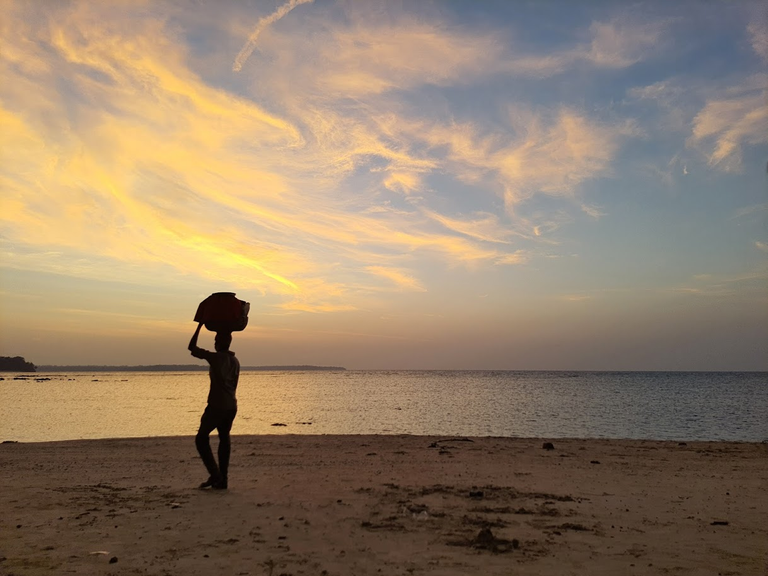 We spent our time just sitting and playing with the sand as my daughter loves playing with it. After sitting for 1 hour we started our journey back to our hotel. It was a tiring day but worth it, we have seen two distinct types of beaches and thus loved both of them to the core. One was more mesmerizing and another one was blissful.
With the seventh day complete, we have finished our one week of Andaman Trip. It was a great trip and we enjoyed it fully. To be honest, one will need a full week to cover all the places in Andaman, there are some places which we too have missed but again we can say that we have covered around 90% of the Andaman places in these 7 days.
Day 1: Trip to Cellular Jail in Andaman Islands
Day 2: Trip to Baratang Island
Day 3: Havelock Island is truly the Queen of Islands
Day 4: Water Activities in Havelock Island
Day 5: A short Visit to Neil Island
Day 6: North Bay Island and Ross Island One Day Trip
Day 7: Munda Pahar and Wandoor Beach in Port Blair
---
---