Will soon Pay Crypto for Everyday Payment
It's been quite some time since I have not advanced my coding skills and along with that, I thought of starting to give some interviews to know how good or how bad I am with respect to the market standards. I tried giving some interviews and failed miserably, I know, becoming outdated if you do not constantly enhance your skills.
Passing an interview is again a great skill task, though some fly high on it and thus some struggle because their practice is not up to the mark. After giving some, I found out it required some good preparation to be done to get better in giving interviews and getting offers. So I was searching for questions which actually helps me to prepare for everything.
I found out that there is one called Full Stack Cafe which has around 3877 questions on everything out there, which can help me to prepare faster as well as helps me to ace the interview. Now the catch is you have to pay some amount so that you can get full access to all the questions. And that questions can be exported to PDF too.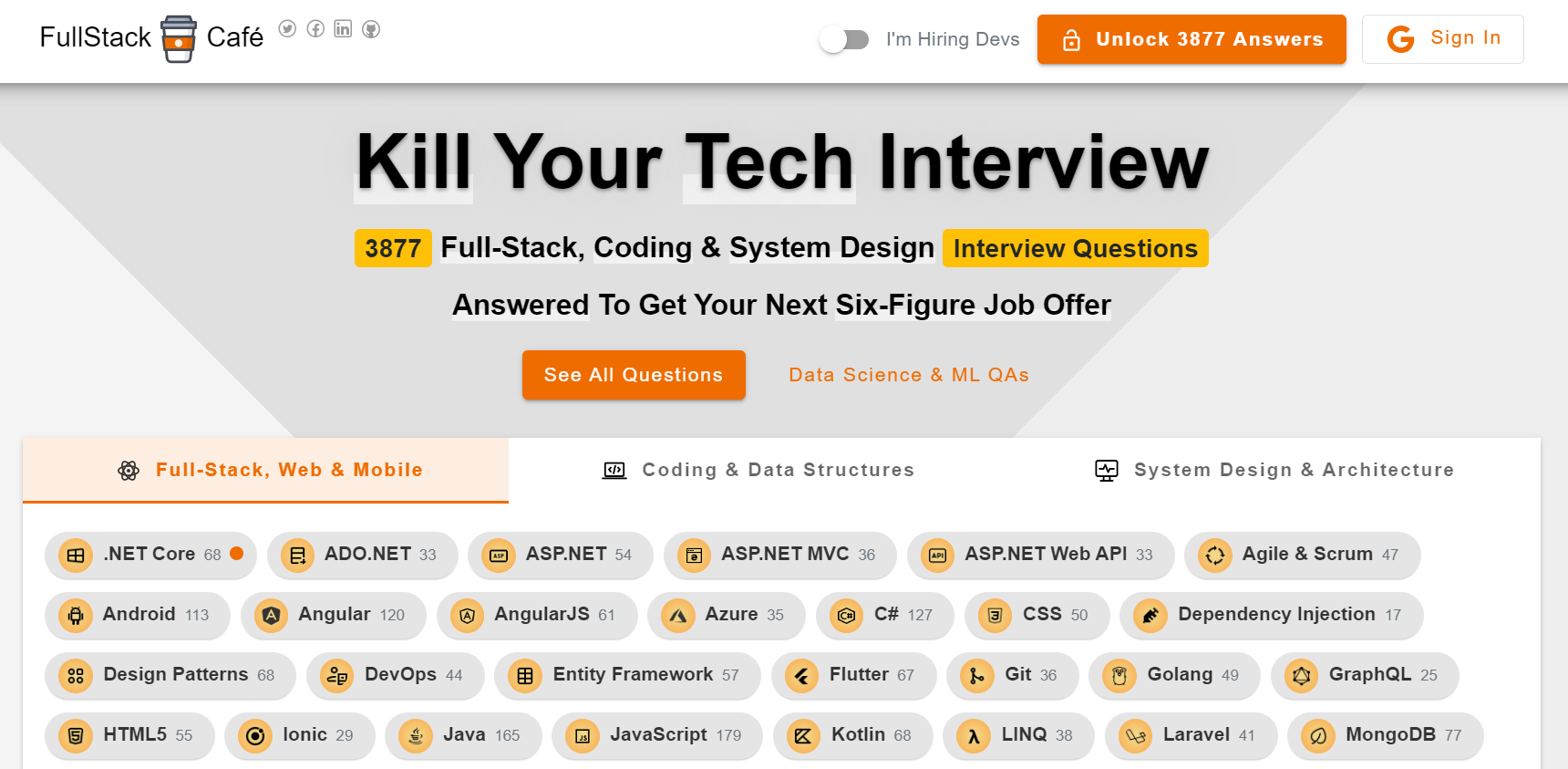 PC: fullstack.cafe/
The good thing was that they have also enabled the payment using Ethereum and I have used that to pay for the content. It came to around 34$ with moving funds from Bittrex to MetaMask and then doing the payment. The process was pretty simple and thus I hope more and more individuals or companies should enable crypto payments.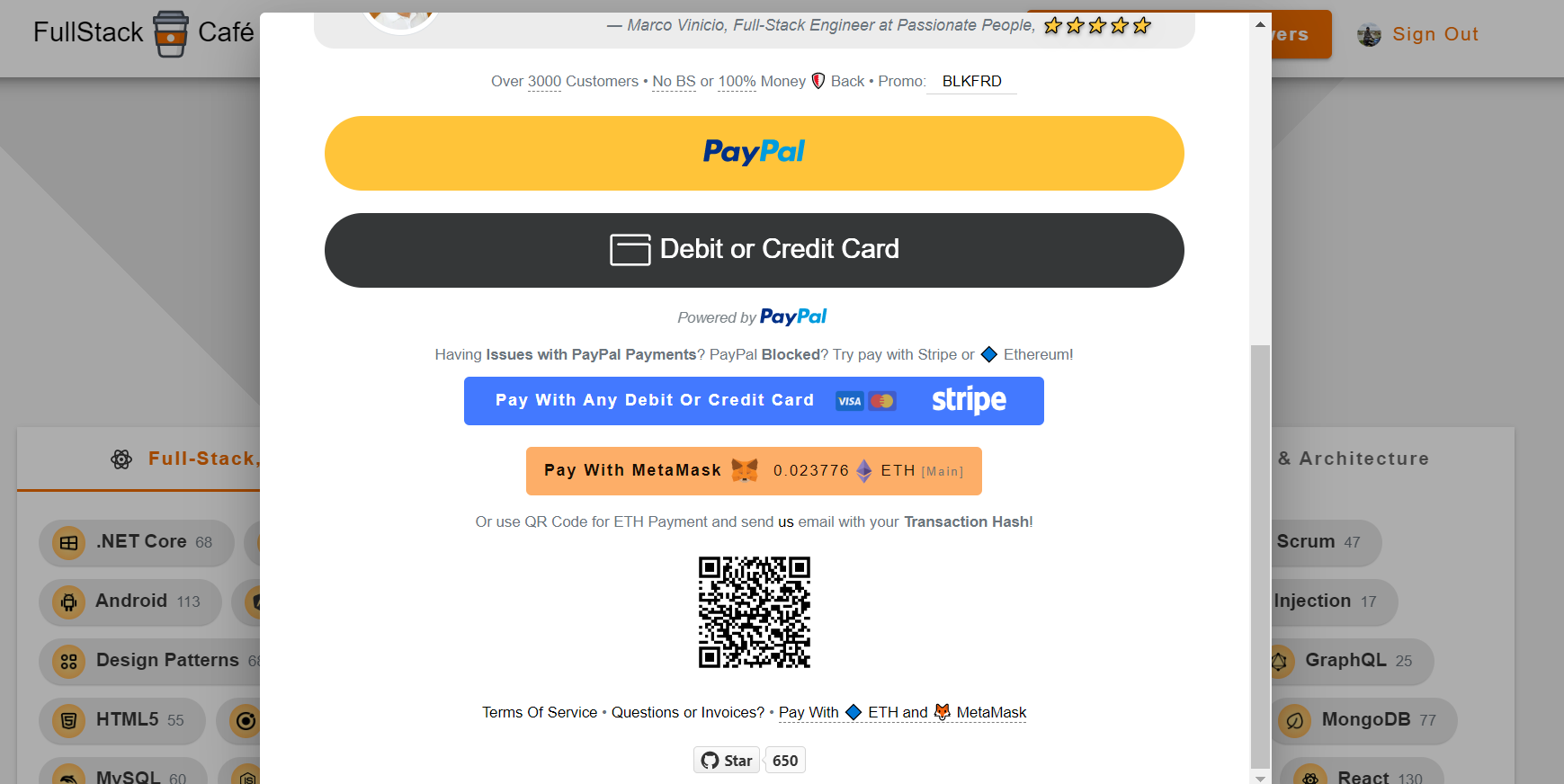 PC: fullstack.cafe/
Now, this has given me a thought that very soon we will be able to pay for crypto for everyday payments. It can be anything from $1 to $10000 and if that day comes we will see a lot of transactions happening everywhere around the world and that is where the tag Digital Currency will be apt for all the crypto currencies.
Posted Using LeoFinance Beta
---
---