Withdrawing Higher Currency Notes is Good
Indian Reserve Bank of India has decided of withdrawing Rs 2K note from circulation. This is I guess a good move for number fo reasons. 7 years back the Indian Government has withdrawn Rs 5K and Rs 1K note and introduced another Rs 5K and Rs 2K note for checking the black money. Though Black Money cannot be checked because of a number of scam in multi levels. But the good thing happened is the adoption of Digital payments.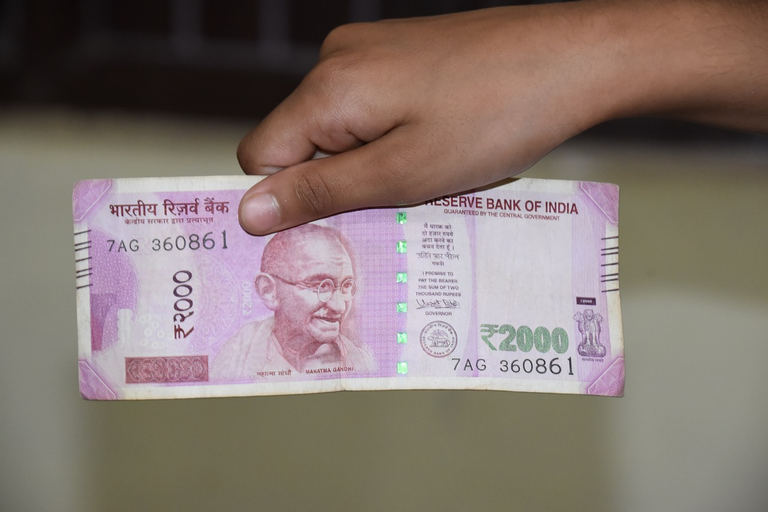 PC: Pixabay.com
The digital payments in India has increased multiple times after this demonitisation. Now the problem with higher currency is that it can easily be duplicated and the fake currency can be circulated which was happening for both older currency as well as for new Rs 2K. This removal of Rs 2K currency not only solves duplication of higher demolition currency but also improve the digital payment further. I have not seen the Rs 2K note from the last 2 years whenever I withdraw any money. So the circulation of Rs 2K has reduced but with this move it will further reduce.
The present government is a big advocate of technology and because of that digital payment or UPI has been the transformation which India needed. Like a road side tea stall to vegetable seller everyone uses UPI, for buying as well as selling. The government knows in and out where the money is going. Though black money is still has its existence but it has drastically reduced in all these years.
I was reading a news from Nigeria where the government are adding more higher level notes, which is so bad in so many levels. I know there currency is not that great, but adding a new higher currency us actually a problem. Like security, inflation, duplication and what not. Like for us having a Rs 2K note and losing it is such a big deal and that's why people keep minimum cash and try to pay everything in digital payments itself.
---
---