Run-walking, my way, after a rubbish night of sleep. (Or how to avoid pushing yourself when you're already tired).

Most weekends these days, Brad and I make a "Plan A" and a "Plan B". I don't really care to plan too much but he feels so much happier when we have one. But I don't always "sleep like a log" which is Brad's normal experience.
So we made a "Plan A" of running with one of our run groups IF I sleep well and if I slept like rubbish I would tell Brad to go running without me (which, for sake of efficiency, would mean he would just run out the door 7.5km and then come back).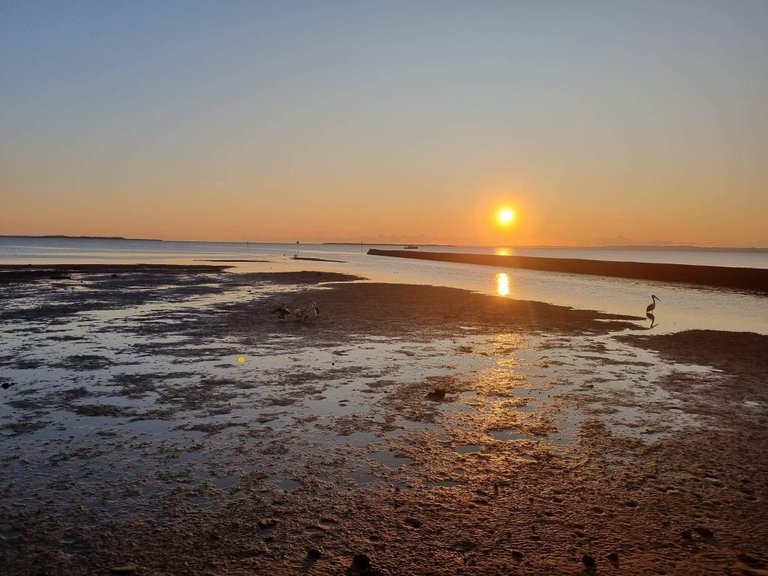 This morning was a little strange: while I slept poorly I also woke up, feeling fairly awake, right at the same time I had planned to get up IF I was going to run! So, we went anyway. But rather than pushing myself to pick one of the scheduled distances organised by the run club (5, 10 or 15km) I just smiled and waved as everyone else took off, coffee still in hand, and then did my own thing.
I put my keep cup back in the car and ditched my jumper.
I started my watch and walked to the nearby toilet block.
Once I was back at the start area I started a new activity as a "run" and started jogging slowly enough that I could enjoy the sunrise, the passerbys, the footprints of birds and dogs and people on the tiny beaches, the child swinging on the swing, the young man fishing off the end of the jetty, and so much more.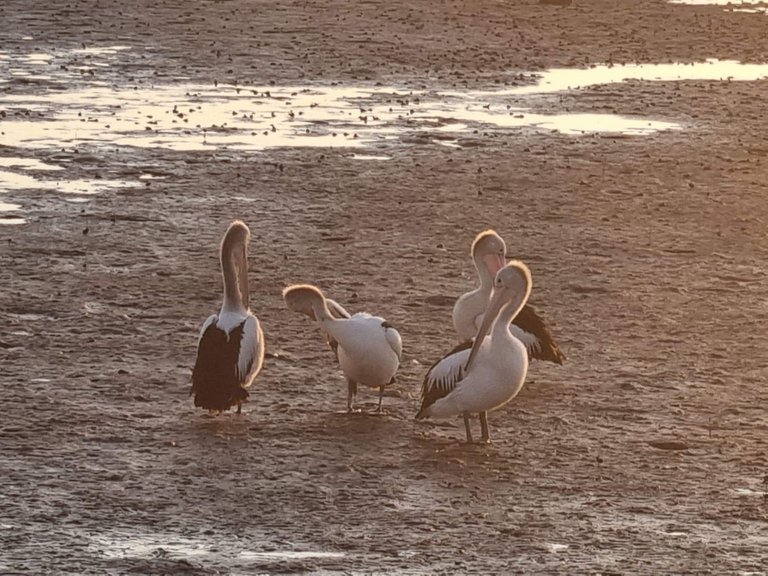 Once I made it to about 40% of the time I knew it would take Brad to finish his 15km I stopped my run, used a conveniently located toilet and then started another "walk".
I walked around the local markets that were still being set up. I smiled at the beautiful, quirky and yummy things that were on offer. I snuck around the back to stare at the many yachts in the bay and then continued my walk by heading north to return "home".
Once my heart rate felt more than calm enough and I found myself wondering how far away Brad was I switched to a "run" activity and cruised until I saw another run clubber who was happy to see me and seemed keen to chat. She was on physio orders to walk/run, and so I matched her tempo 'til we crossed the "finish line".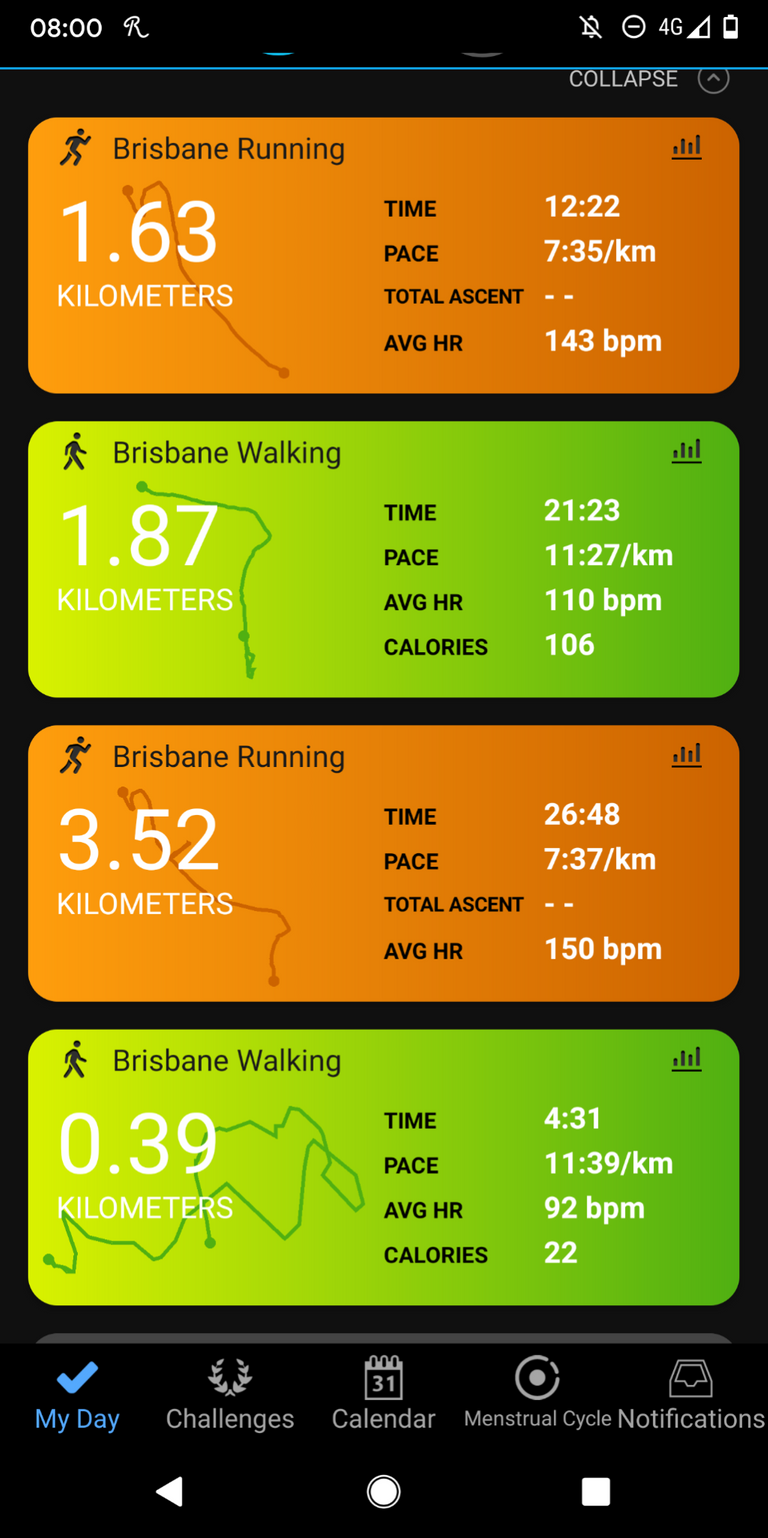 Soon after returning I grabbed my water bottle and two Paleo bars out of the car. I smashed the water (given that it was already warm) and once my belly had created a little bit of space, both bars were devoured. I was glad I'd had half an avocado before I left home and while not starving was happy to head home and eat a bigger breakfast.
That is how I chose to play my morning. That is how I went with the flow and listened to my body. I still got to meet new people and say hi to a few I knew. I still got to be in the sunshine and look out over the water. And I found a way to care for my body.
Job done 🙌
Thanks to @new.things for the two outdoor photos of things we both saw. And thanks to Garmin for the data you see on the screenshot I took on my Google Pixel 2XL.
---
---