Convinced By The Taste

The yellow sun pouring out its bleeding shines ejaculate brightness over the Ofa town, which was very close to the sea. The aroma of freshly spread fish mirrored in the air, bringing out a fine aroma that drew passers-by from their respective destinations.
Ofa was known for its scenic and charming beauty. Most importantly, the seafood that tastes so nice and makes you hungry to eat. The flooded fishermen from the small town always settled in the beachside restaurants. Ofa is known for its variety of foods. Everyone, both far and near, is always eager to savor the flavors it has to offer. No kibitzer would deviate its attention from the scenic aroma and the incredible restaurants in this town.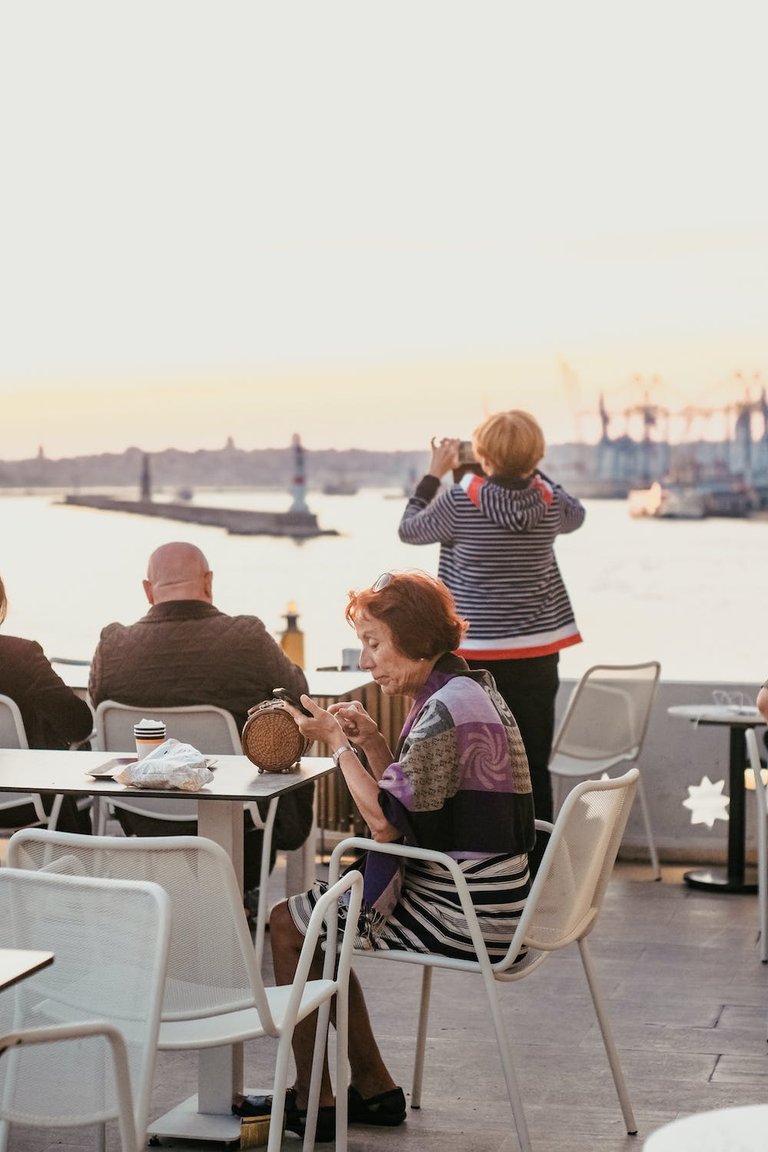 gülsüm
Just one man who was lost but found his destination held the keys to the different aroma that filled the thin air. Fidelis was a chief cook in the city before he found his way to this beautiful small town as a chef. He owned the most popular restaurant in Ofa. He is kind and dedicated to his business. His name comes with an indifferent taste. He is the wonderland of the Ofa kingdom and the ingredient holder in the hearts of men as well as every human who has existed.
Katherine and her family had wandered around the different cities impassable by the sea and tasted the different seafood that ever existed, except for one city called Ofa. She wanted to settle in this unique destination with her family, which was her target. She only does this to embrace and discover the uniqueness behind each meal that has ever existed. Finding the one that would capture her mind and unleash gratitude was her mission. She journeyed far east to the small land of Ofa, which she thought would offer her nothing less.
Katherine took her family after landing in the community for just that beautiful morning, which comes with a fresh and nicely emanating breeze. Seeing the health of people around her gave her just a little assurance about her hunch.
With her family, she dashed into town. She relentlessly walked to ease her mind in the spirit of the great aroma she was perceiving. She dashed into the Fidelis restaurant and was captivated by the enraptured flavor from different sides of the deepest part of the restaurant.
"Mum, this restaurant is not organized, and it looks somehow tattered", Melinda gazed in the air and lumped out to her mom, Katherine.
"I can't seem to leave this aroma behind, as the ones we had visited were all well organized but with bad taste and a beautiful aroma. Let's see the difference", Katherine uttered in response as she was busy enjoying the nicely oozing aroma coming out of the kitchen.
"Honey, I think this place is not worth it. We need to leave for a better settlement where we can find a restaurant with what we want", Caesar let out some words that dwindled the mind of Katherine, who still wanted to have a taste of what she was perceiving.
The unannounced critical visit of this family captivated the mind of Chef Fidelis, who was ready to prove his gastronomic silence behind what they were perceiving. Wrapped in his brilliant chef's garment, he walked straight to this family and said, "Welcome to the food heart of Ofa land". Within a twinkle of an eye, the restaurant revived again into a nicely looking arena, as the workers were now available to make it sparkle.
Caesar turned and tapped his wife, saying, "Please, just turn around to see the wonders I'm seeing right now". With a spirit of enthusiasm, she turned and exploded with the beauty of what she had just seen. "My husband was thinking of leaving, but I was eager to have a taste of what we were perceiving before dashing into the thin air, but you just proved us wrong. But how did you do it?
"My workers were weak due to the sleepless nights we have been into ever since the town had her carnival. So, they were all tired, and I gave them the freedom to rest. They only showed up and made this place tidy, just as you just observed", chef Fidelis uttered with a pleasant smile on his face.
"We would need any kind of seafood you have for us to ease the salivating spirit that is dying within us", Katherine said without flittering across the menu. Within a twinkle of an eye, Katherine and her family were having a harmonious concoction with tantalizing coherency. Raising her head, she saw Chef Fidelis emerging from the kitchen door with a presented dish carrier and a dashing evolution of hot steam. The vibrancy of the dish defied the existence of nature itself. Caesar got carried away as he gazed at not just the plates but the dished seafood inside the plates. Melinda followed suit, as her eyes were just following the wave of food carried by Chef Fidelis.
The taste alone got them captivated, and they wanted to know the magic behind Fidelis's kitchen. They were all filled with a spirit of awe and inquisitiveness.
As Melinda dipped her spoon in the dish and straight into her mouth, her parents were busy watching her mood. She felt some sense of humanity and got into the realm of what she had not tasted in her life. With her eyes closed and her mouth dancing, her parents noticed an hour of sweetness and joy flowing in her face. "Mum, we are at the right place", she said, so excited.
Wasting time was not in their dictionary this time around. Caesar and Katherine took their spoons and enjoyed their moment.
Dying to have more was their immediate thought. "Home is not more than this, and this I can call home-made", Katherine said to her husband, Caesar. They succumbed to the taste they got from the restaurant. Being so curious to know more, she saw the hearty division of labor among the workers and got aroused by her realm.
"Please, can you tell me the secret behind your style of cooking or your kitchen? Katherine exclaimed.
"Do you mean the secret? It's not far-fetched, I guess. As you can see, we are all working in unison and with a great heart dedicated to what we are doing. I have trained them to always work as one-minded people with one heart. Do you know what that means? Chef Fidelis asked Katherine sincerely.
Trying to put all the words together, she chose a final and nice word to hover over the countless words put together by Chef Fidelis. "I have the best word you have in mind to say".
"Tell me what it is, and you will have yourself served with the kind of dish you wanted alongside your family", chef Fidelis said.
"Love, yes, love is the answer. We have moved around different restaurants in places near the sea just to taste the best seafood so far, but we came up with this question of not seeing love in them. With your explanation, I think love is what you all have in here".
"Wow! What a brilliant answer. We work with love, and I have dedicated love as part of my cooking tactics.
"Honey, we have found our dwelling place", Katherine said in a voice of love to her husband.
---
---