In The Stars: What I Learnt From This Song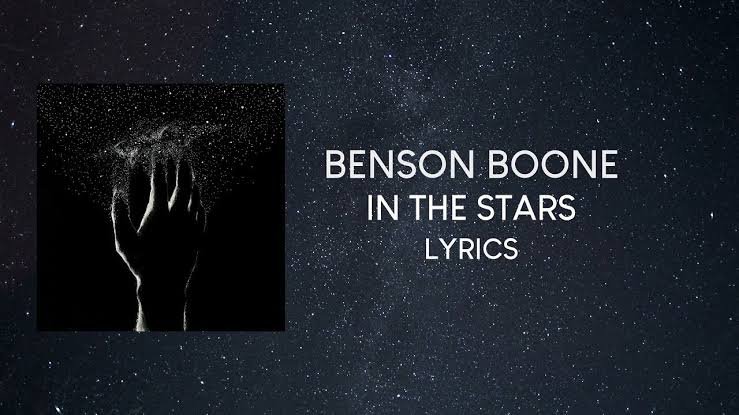 In The Stars: What I Learnt From This Song
This song is sung by Benson Boone. He released the song this year, 2022, may. It was the best seller so far.
We all have different views of what we learn from music which we listened to. To many that have listened to this music, they have different thoughts and different perspectives about it. To be sincere, I'm deeply carried away anytime I listen to this song. I have four things that I could be able to draw out from this song which are Hope, Love, Grief, and Loneliness.
Hope:
There is Hope in whatever you do and whoever you are or whatever you felt has gone dead. This is because every death things will one way or the other revive if and only if you have a single hope left within you. This is why we must always strive to succeed in life and should never leave every issue just dead just like that. Many people are born with silver spoon and does not know what it takes to pass through tough times. Although one way or the other those born with a silver spoon still experience hard times. Who keeps us on the boat of being alive. When you get yourself something doing there is no how you would not be at rest but when Love finds you you will have the bountiful hope ever.
The music is forever speaking in the realm of hope. It made me think that I will make it better in life. The music made me feel I will keep on hoping that one day it shall come to pass. I am still holding on to everything that's dead believing that one day it shall come to fulfillment. One thing is for sure and we should all believe that not all hopes are dead and not all future would be left undone or all attended to. One day and just one day all My Hope and all the Dead hope would resurrect to become reality.
Love:
sometimes when you lose your love ones you will have to be in a state of dilemma as well as not stable. Missing the one you love is not just call for but will put us in a state of jeopardy. You will have emotional feelings of rejection. When your love rejects you the world may seem empty to your nature or personality. We are here on earth just to be loved and to love. We are bound to love one person deeply and this love will be transferred especially to the general World at large. Love does not cease from us but keeps burning just like a wildfire.
This music taught me about the different emotional feelings we can use to qualify love. Hold on To Love as it is the strong feelings of unity. Hold on to love as it is what can move you to the rim of happiness. Hold on To Love as it is the medium to bring out the best out of you.
The song below:

Grief:
When you are in grief, you just need to listen to this music. You will have the course to get revived. It taught us that we shouldn't think too much when it comes to mourning someone so dear to you. We have our loved ones and we must find it possible to protect them at all costs. They are the ones who can make us feel happy at all times. So, finding it possible to share love to your loved ones must be our priorities.
Being lonely is not the best:
Life is very simple and being lonely can throw us apart and can make us not be at our best. This is why we need someone just to relate our immediate problems with.
We all need someone to either take care of or to take care of us. Heartbroken is not the best option and this can bring us to a state of loneliness which we all want to avoid. Being in a state of loneliness can accelerate us to losing so many things life has for us.
I'm still holding on to things that are dead because one day and just one day, everything which has been seen lost would be found.
---
---