Is This A Curse Or Prayer?
Please, I need you people to tell me whether my friend has done wrong or not and please, I need your advice.
He said,
I have a girl whom I call my side chick (my girlfriend outside my wife). This girl's mum is so close to me and I always go to their house anytime I'm free. Although, my aim in going is nothing other than to get close to her daughter. After I succeeded in having her as my girlfriend, I limited my visits. She has been with her mum all these while except when she gained admission into the university. The mum is a petty trader. I was part of her history and even helped her more than her parents.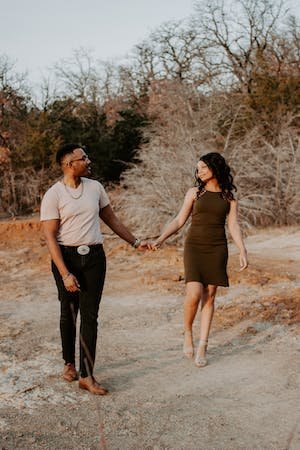 Jasmine Carter
Her first school fee was paid by me, and her mum only paid the acceptance fees. I don't wait for her to call me before sending her money. Being my side chick, sending her anything she wanted, was my duty. I had promised her I would try my best to send her something no matter the situation. Even when I'm starving, I still send her money. I owe people money just because of her, but I haven't paid my children's school fees.
Last week, I sent her some money to pay for something I did not know and also transportation to her place of schooling as she is staying off campus. A week ago, again, I sent her some money for food. Being my girlfriend, I must try to make her feel loved and happy.
Meanwhile, her mum knew my wife. I even have a growing daughter. The mum had never, for once, suspected my relationship with her daughter.
Just two or three days ago, I met her mum and to my surprise, she began to pray for me. She said, "My daughter had told me everything". At the time, I was shocked and thought her daughter had told her that we were in a relationship together. But I was wrong anyway.
She continued, "She told me the help you have been rendering to her". After hearing this my mind was up, calm down.
She continued, "god will bless you, you shall not lack, and your hand shall not run dry". I was just shouting Amen to all her prayers.
She continued again, "What you are doing to my daughter, people shall also do that to your children and even more". At this junction, I knew not whether to answer amen or to just keep silent or even reject the prayer. I don't know whether she is pouring out curses or praying for me.
That was my friend's submission and I gave him a reply which, I think, would be the best except if you have one to give.
I told him, "You have to tell the mum what has been going on between you two and cut all ties with her since you have your wife already. Be okay with your wife instead of having an outside chick (girlfriend). I know you would not want to drop her just because of the enjoyment you are deriving, but then you are spending more than enough for her. I also asked him to tell me the truth, "Have you for once given what you have been giving this girl to your wife?"
He responded, "No. What I give to her is far more than what I give to my wife".
I added, "You are cheating on your wife big time. Try to stop the relationship and focus on your wife".
My friend wouldn't want to listen to me. He just wanted to continue the relationship with the girl, even after receiving the swear from the girl's mum.
This side chick has finished this gentleman. No, no, no… it's an understatement, she has drained him to the last level. Just because of what she has that your wife does not have, you have to pour all you're spending on her?
---
---